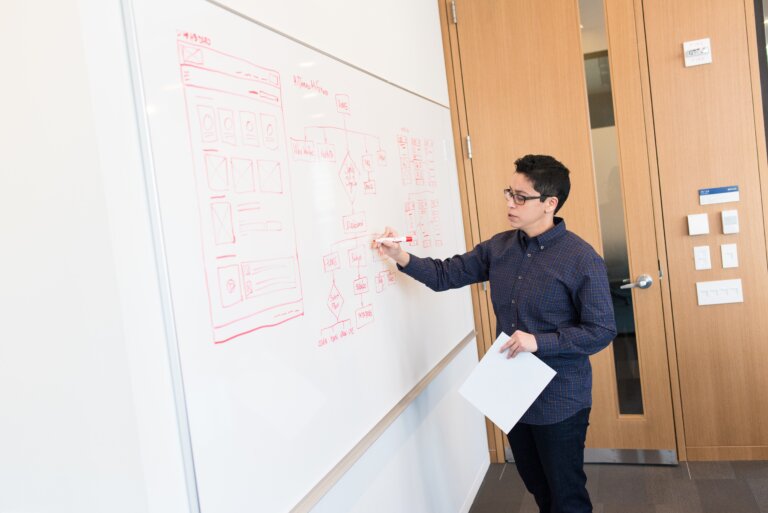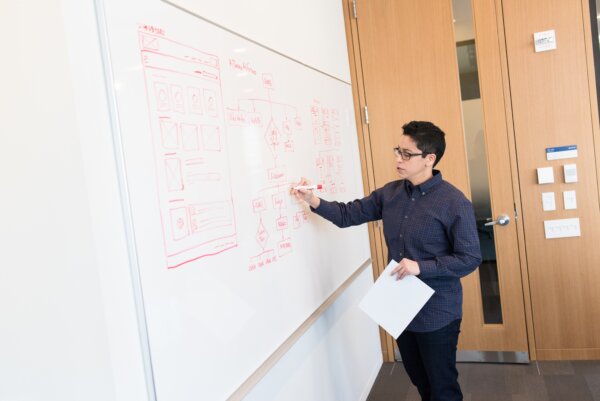 Conversion Rate Optimization
How to Develop an Effective Conversion Strategy (Today)
Learn why an effective conversion strategy is essential to ecommerce success and how to develop one for your business.
Have you ever sat in on a meeting where a discussion aimed at hammering out an effective conversion strategy disintegrated into an argument over the best tools and platforms to use?
How did that make you feel? Did it frustrate you to no end, or did you get pulled into the debate?
Marketing and development teams spin off "new and improved" technology faster than any one person can possibly keep up with. That makes it easy to get confused about which tools to use in a particular situation – even paralyzed by fear that you might not make the best choice.
I know exactly how that goes. I have often detected an unhealthy focus on tactics over strategy among the marketing teams I interact with. In fact, I'm guilty of being tempted to chase after the next big breakthrough myself.
We must be careful not to become slaves of the technology meant to serve us. We too often give in to the erroneous idea that collecting the best tools and platforms means we've created an effective and functional strategy that leads to maximum conversions.
I'm not knocking the value of a smoothly operating A/B testing tool or an innovative platform that allows you to conduct user testing sessions in real time. I love technology and the insight it affords digital marketing managers.
Here's the rub, though: without a sound strategy, your expensive tools may be more dangerous than valuable. Your aim isn't to spend more money on tools, it's to use them to bring in revenue.
In this article, let's explore how you can begin developing an effective conversion strategy for your business.
How to Develop an Effective Conversion Strategy to Drive ROI (Checklist)
Here are nine steps you can use as a strategic cheat sheet for developing your conversion strategy. Don't look at this as a necessarily ordered list. Rather, it is a checklist you can leverage to make sure the most critical strategic considerations are included in your plan.
1. Begin with the end in mind
You need to know where you want to go before you can find the right path to get there. None of the tactics matter until you are crystal clear about where you want to end up. Not only does destination inform direction, but it provides a built-in monitor to keep you on track. Take time in the very beginning to set appropriate, desirable goals.
2. Do your research and refer to it often
Cross-industry studies show that, on average, less than half of an organization's structured data is actively used in making decisions — and less than one percent of its unstructured data is analyzed or used at all. That is a whole lot of flying blind! Oddly enough, the root of the problem isn't the lack of data. Rather, the dilemma results from too much data.
The more you have of something, the lower is the perceived value. Give yourself a good shaking. Pull the data you need, then use it rigorously to inform decisions.
3. Clearly identify your ideal customer
The better you know who you're speaking with, the better able you are to communicate. Industry jargon, for instance, maybe imperative in marketing materials aimed at a supplier but would confuse and alienate retail customers. At The Good, we see this fundamental mistake get replayed over and over: the strategic plan defines ideal customer personas, but those detailed perspectives don't make it into the marketing copy.
Twenty-something copywriters love to speak to twenty-something readers. That's fine if that's an accurate picture of the audience. But it's not so fine if your ideal clients are fifty-something professionals who don't share the same interests as your writers. Every part of your marketing must address the needs of your customers, not of your staff.
Want a free landing page teardown?
We'll provide a data-driven critique of the usability and effectiveness of your site free of charge.
4. Scrutinize your competition
You should know almost as much about how your competitors do business as they know themselves, and you should know even more than they know about their flaws. Opt-in to their email campaigns, interview customers who've left them to do business with you, observe and record their advertising efforts.
Make gathering competitive intelligence part of your strategic plan, then use that data to conduct a SWOT analysis on your primary business opponents. Just be careful to make competitive research only one data point in a decision about what to change in your marketing and on your website. Understanding and optimizing based on the clicks and movements your actual website visitors are taking is a much more effective conversion strategy and way to increase revenues.
5. Know and amplify your unique selling proposition (USP)
How are you different from your competitors? Why should someone choose you over them? Company leaders who know and hone in on the company's USP invariably beat out companies that fail the USP test.
Even if you supply a commodity, there's something different about you that will appeal to your ideal customers. Does your location and inventory allow you to guarantee on-time deliveries? Does your customer service team staff the phones and chat lines 24/7 and make sure everyone who comes to them leaves with a smile? Do you back your products with no-question returns and extended warranties?
Dig deeply to uncover and fine-tune your USP. Then bring it up and brag about it every chance you get. See those guys with the "We're the Best at Everything" banner? No, they aren't. And their generic, fuzzy USP claims don't fool (or attract) anyone.
6. Establish appropriate key performance indicators (KPIs) for an effective conversion strategy
Take a close look at your path that takes prospects down the trail that leads from finding out about you, to visiting your website, to browsing your inventory, to loading up a shopping cart, to payment and checkout — and beyond. There are critical junctures along that path, and a close look will identify them. Better yet, travel the road yourself and note the points where the road forks.
Your KPIs will measure and report on what happens at the most telling of those locations. Certainly, you'll want to know your click-through rates, your average order value, and other standard metrics. Shrewd KPI selections beyond the basics, though, can help you test and adjust quicker and more accurately.
7. Uncover the stuck points that are getting in the way of reaching your goals and hitting KPIs
Conversion rate optimization is largely a process of clearing rocks (sometimes boulders) from the sales path you've set out for your visitors. The more "stuck points" there are along the way, the more difficult it will be for prospects to become customers and for customers to become repeat customers.
This job is critical. That's why The Good offers unique data-driven assessments to identify key conversion areas for our clients. Find out how to get yours here: Evaluate your site.
8. Build your effective conversion strategy around your biggest problems first
Determine which areas of your website are most affecting sales. Sometimes your strategy will need to focus on highly visible changes (making your site more mobile responsive, for instance), and sometimes it will require subtler adjustments that seem trite, but are still bottlenecking sales. To find out, schedule a landing page assessment and let's talk.
9. Design a built-in testing protocol
Consistent testing tells you what's working and what's not working. After each test run, make necessary adjustments and test again. Did KPIs move in the right direction? Good. Try to make them even better next time. Did KPIs turn the wrong way. Great. You discovered something that won't work. Make adjustments and try again.
Don't look at testing (A/B tests are the most-known type, but there are more) as an add-on, occasional marketing rite. Make testing integral to your functional strategy design. Always be testing.
One Wise President's Directive About Effective Conversion Strategy and Tools
Don't get me wrong, I am not opposed to systematically and consistently rolling out tactics. Tools and platforms are fine, but only as far as they support a strategy capable of getting you where you want to go. Once you nail the map down, you can work on getting from point to point on that map.
I'll end with a story.
During the wrap-up stage of a strategic planning session, a company president told his management team he wanted everyone involved in the project to track and record time invested on the primary set of tasks.
That remark sparked a barrage of suggestions, debates, and online searches concerning which time-tracking tool should be employed by the team.
About ten minutes into the fray, the digital marketing manager turned to the president and asked, "Frank, which tool do you think we should use to track time?"
Frank smiled, stood up and lifted the folder in front of him. Then he said, "Personally, I use a pencil and a notepad."
Then he left the room.
Strategy is the shooting match. Tactics help you hit the target.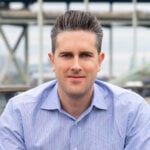 About the Author
Jon MacDonald
Jon MacDonald is founder and President of The Good, a conversion rate optimization firm that has achieved results for some of the largest online brands including Adobe, Nike, Xerox, Verizon, Intel and more. Jon regularly contributes content on conversion optimization to publications like Entrepreneur and Inc. He knows how to get visitors to take action.