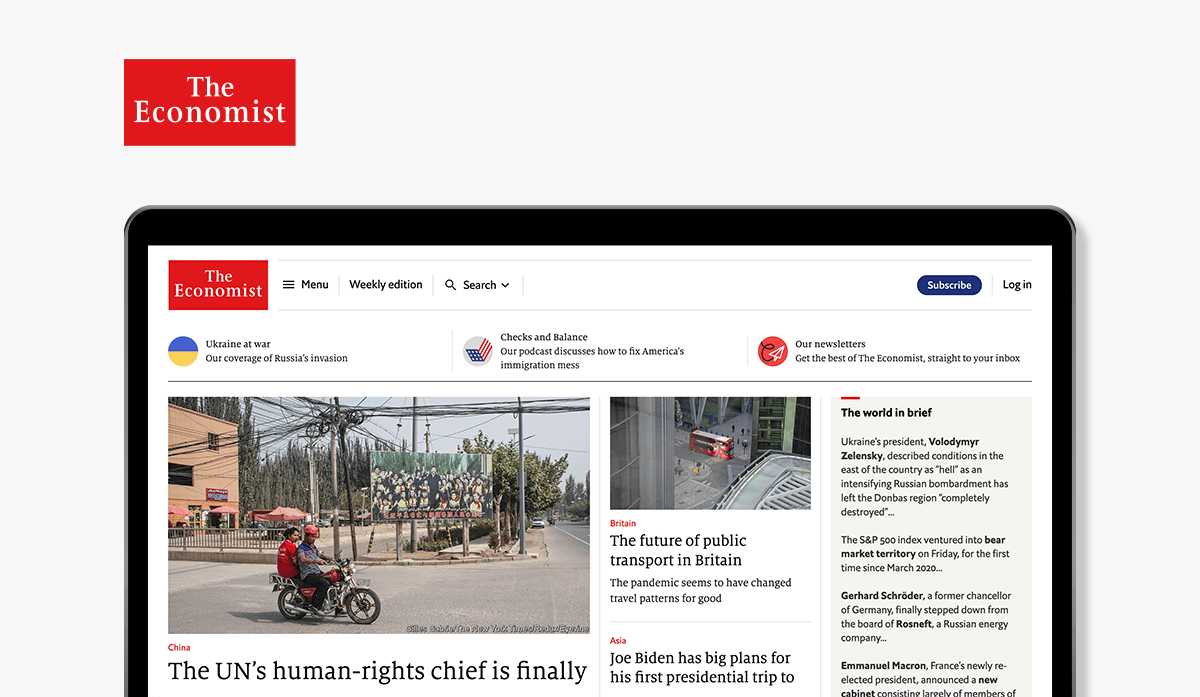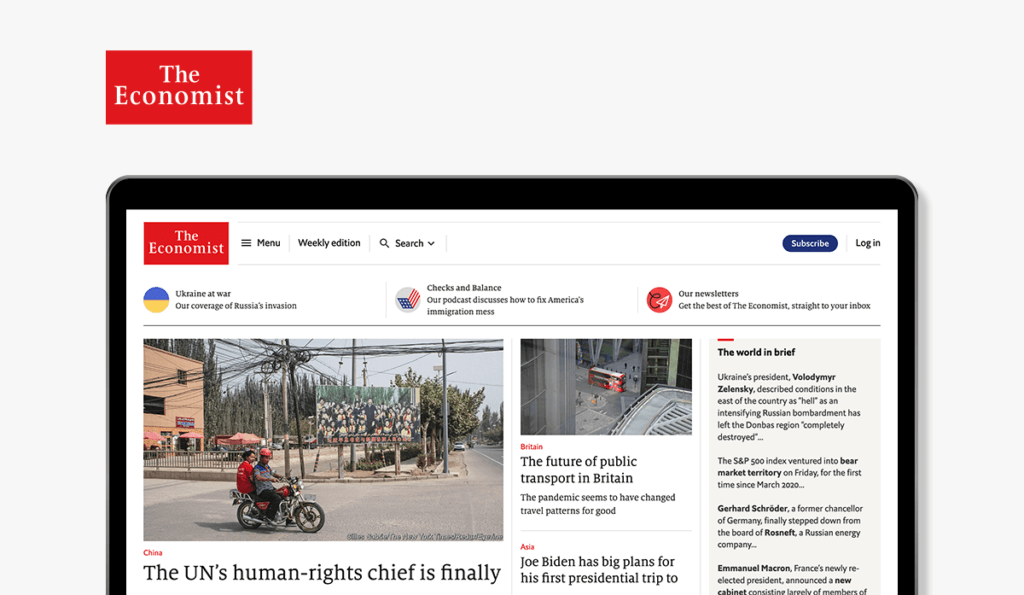 The Economist Increases Paid Subscriptions by 5% with The Comprehensive Conversion Audit
Learn how The Economist experienced a significant increase in conversions to subscription with The Good's Comprehensive Conversion Audit and Wireframe Audit.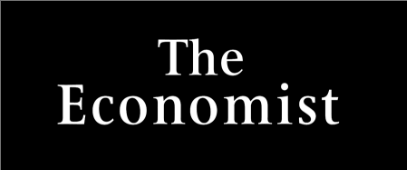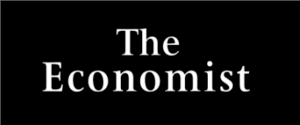 "Through (working with The Good), we were able to increase conversions to paid subscriptions by 5% without compromising our ad revenue, which was a significant return on investment and a huge win for our organization."
David Humber, Marketing Director
5%
Increase In Subscription Conversions
0%
Compromise For Ad Revenue
100+
User Sessions Reviewed & Analyzed
The Overview
The Economist is a magazine-format newspaper that publishes authoritative insights and editorials on international news, politics, business, finance, science, and technology. Today, it employs over 1,500 staff across more than a dozen international offices, publishing content both in print and online for their 1.5+ million subscribers.
The Good was contacted to provide assistance to The Economist' optimization team to help improve conversions to subscriptions while keeping ad inventory intact.
The Challenge
When The Economist approached The Good, their team already had a deep understanding of their data: funnel abandonment, bounce rates, the percentage of users who convert from subscription trials, and more.
They had identified their key drop-off points and their challenge was to identify quick wins and bigger testing ideas that would help optimize the efficiency of their paywall.
Many free trial users eventually convert to purchase, so we were presented with the challenge of trying to improve subscription rates as well as free trial signups.
To encourage more sign-ups, their team wanted to explore implementing a hard paywall (showing a "signup to read" on the first article a user viewed) as opposed to their pre-existing soft paywall (allowing users to view around 3 articles before requiring them to login or signup to continue reading).
The challenge was being able to achieve all these subscription and trial signup goals without losing advertiser content. Fewer page views would mean fewer ads seen by users, so while the hard paywall may improve their subscriber count, it could potentially reduce ad revenue.
"We engaged The Good to help us tackle a difficult challenge: How do we increase subscription rates and registration sign-ups without sacrificing advertising dollars? Through their work, we were able to increase conversions to paid subscriptions by 5% without compromising our ad revenue, which was a significant return on investment and a huge win for our organization."
David Humber, Marketing Director, The Economist
The Process
In order to better understand the challenge, our team at The Good conducted a Comprehensive Conversion Audit, focusing on both conversions to free trials and conversions to print and/or digital subscriptions.
Our strategists reported on a variety of key metrics from Google Analytics, conducted usability testing, and analyzed heat maps of key pages. This process included a full 360-degree qualitative and quantitative conversion analysis, as well as a complete analysis of website deficiencies, opportunities, and conversion barriers. Additionally, we conducted remote unmonitored session recordings to uncover the pain points that users were experiencing on the website.
The results from this audit allowed us to build out a roadmap of next steps so that we could address specific problems of the client's website.
The Solution
While we delivered a series of solutions to The Economist, to protect their privacy we've limited our case study to an overview of one test in particular. Among the proposed approaches, this paywall test stood out to The Economist team.
After watching several hundred session recordings of real users on The Economist site, our team found that the vertical height of the paywall discouraged users from scrolling, and therefore prevented them from seeing the multitude of benefits that they could gain out of a subscription.
Our team ran comprehensive testing that resulted in a vertically shortened paywall design, which delivered the value propositions earlier in the user experience and eliminated perceived roadblocks to signing up.
Due to the length of the paywall and the large volume of text, many visitors had difficulty seeing the benefits The Economist was hoping to communicate.
Whereas in the control, the messaging "You've reached your article limit" created a problem for users to solve or abandon, the variant led with "Register to read" and "Subscribe for unlimited access" which explicitly told users what actions to take in order to proceed to the content behind the paywall. The shortened vertical height and succinct messaging proved better at getting users to take action.
The Results
As a result of this experiment, The Economist saw an increase in sign-ups as well as a 5% increase in conversions to subscription. Additionally, they saw a reduction in their site-wide bounce rate.
Through the Comprehensive Conversion Audit, coupled with our Wireframe Audit, The Economist has incorporated our data-driven insights to provide a better user experience, turning more of their visitors into subscribers.
"When we came to The Good, we already had a strong grasp of our analytics – funnel abandonment, bounce rates, trial-to-paid conversion, and more. What we needed was a fresh perspective on how we could reduce our drop-off rate and improve performance at key points in the customer journey. On that front, The Good delivered outstanding results.
David Humber, Marketing Director, The Economist
How They Got There
The results we unlocked for The Economist were the direct result of: