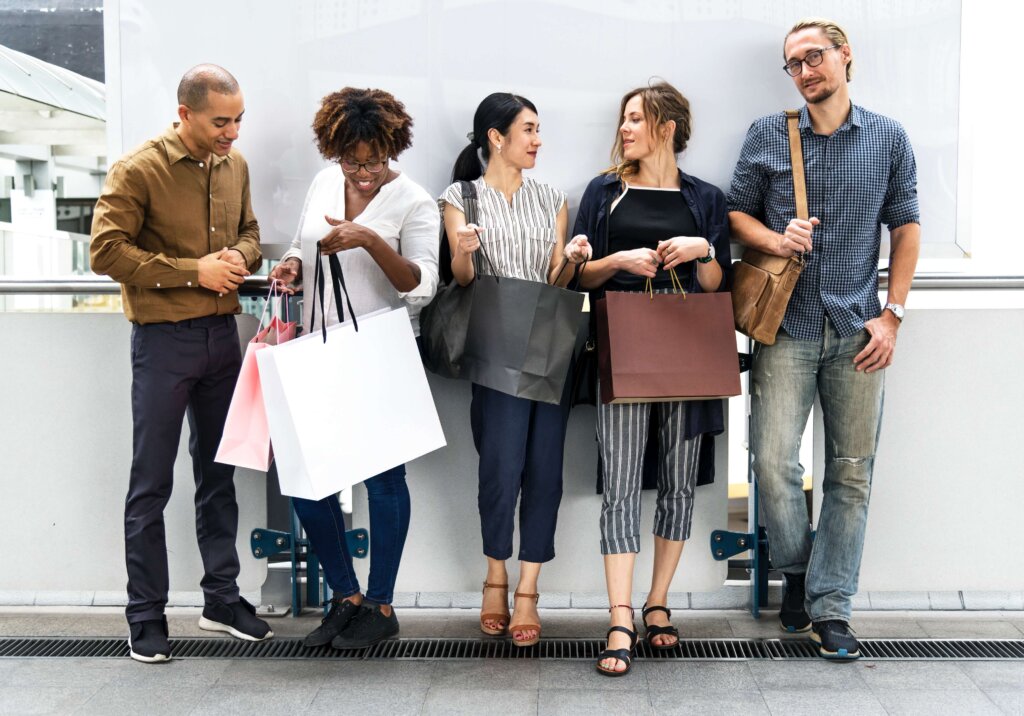 Articles
12 User-Centered Design Principles That Drive Better Results
A user-centered design makes it easier for visitors to find and checkout with the items they want and is one of the best ways to drive more sales.
User-centered design may be the answer to your website engagement and conversion rate problems.
What? You don't have either of those problems?
Okay… if you're already happy with your ecommerce website performance, user-centered design principles can make you even happier.
In this article, we'll briefly define user-centered design, then we'll move right into the fundamentals of the concept and the principles to observe.
No fluff here.
Our aim is to provide you with practical, usable ideas you can leverage to boost your key performance indicators across the board.
Share this with your ecommerce and IT managers, evaluate your current website in light of these principles, then patch the holes you find and make user-centered design central to your strategy for testing and conversion rate optimization.
The payoff can be huge.
So, what is user-centered design?
The evolution of user-centered design began with human-centered design. That is, the process of designing physical products to align with their common use.
Smart marketers, of course, realized they didn't want to optimize their ecommerce websites for all humans. They wanted to attract and cater to certain visitors – their best prospects.
User-centered design is the process of developing websites in a way that will help a tightly-defined group of users (your customers and soon-to-be customers) accomplish the goals they have for themselves and the goals you set for them.
Why is user-centered design important to ecommerce?
It's a busy, busy world, and shoppers are impatient. The easier it is for them to find and checkout with the items they want, the more you're going to be able to sell them.
User-centered design fine-tunes the interaction between buyers and your website.
In the hyper-competitive world of ecommerce, one little tweak can spell the difference between a happy customer and a lost transaction.
If your website helps your visitors reach their goals, they will see value in it. If you do it better than other brands, then you have a significant competitive advantage.
User-centered design principles are at the core of conversion rate optimization.
12 user-centered design principles (and how you can apply them)
Your best prospects have two primary desires when they visit your ecommerce website: research products and buy products.
Your job is to make it super-easy to do both.
Here are 12 ways to do that:
1. Speak their language
The job of your ecommerce website isn't to show visitors how knowledgeable you are; it's to simply and plainly guide them towards learning what they need to learn and buying what they need to buy.
Keep explanations and commentary straightforward and succinct. If you only need 10 words to say something, don't use 11 words. Cut to the chase.
Avoid industry jargon and esoteric terms. One exception is on business to business sites where technical talk might be expected and necessary.
2. Don't ask your visitors to think too much
Shoppers want the path to be uncomplicated. They don't want to make too many choices or be forced to stop and think very deeply.
Pre-fill information where possible. Never ask them to re-enter the same data into different forms (think about how much you like filling out redundant paperwork at the doctor's office). Keep instructions visible and accessible at all times. Don't make them leave the current page to find something related to the task at hand.
Aim to make buying from you the easiest, most natural thing they've done all day. Avoid the manufacture of cognitive overload. It will sink your site.
3. Design for speed and simplicity
If your website takes more than a few seconds to load in a visitor's browser, chances are high that person will leave and go somewhere else. Keep in mind that this doesn't just apply to your homepage. If your filters or product images are sluggish, that will reduce your conversion rate as well.

4. Maintain consistency
If visitors move from one page to another on your ecommerce site and feel like they've gone to a different site instead of a different page, they'll soon be clicking away. Not maintaining a consistent look and feel breeds distrust. Shoppers need reassurance that you are stable and will follow through on the promises you make. Consistency is a major factor in trust.
5. Give shoppers plenty of feedback
Did entering an email address in your form achieve the desired result? Did the shipping choice register? Your customers don't want to guess whether their actions registered or not. They want certainty.
Give it to them.
If a transaction needs a few seconds to complete, then make it evident to the shopper the gears are whirling and confirmation is on the way.
6. Design for mobile
According to the latest stats, 62 percent of mobile users have bought something via phone in the past six months. 80 percent of shoppers turn to their phones to begin product research, rather than heading to the store to browse.
Saying that mobile is hot with consumers is an understatement. Make sure your ecommerce website performs flawlessly on desktops, tablets, and mobile devices.
How do you do that? Test and adjust.
7. Make navigation clear and consistent
Navigation mechanisms are a huge part of user-centered design. Like road signs on the interstate, they let you know where you are now and where you can go next.
Components of a well-functioning navigation system include menus, page titles, search capability and breadcrumbs.
Your navigation strategy should be arranged to suit the preferences of your best prospects – typically, that means focusing on task completion for an ecommerce site.
8. Provide appropriate directions and support
At every point where a potential question arises, give the visitor a way to get that question answered. Provide contact information for customer support. Add a live chat function to guide the shopper along the path to sales.
The key is to provide enough freedom for confident shoppers to get through selection and checkout with minimum barriers and interference, but to be right there and available to anyone needing assistance.
9. Give the visitor options
Some customers need more information than others. Don't overload every visitor with a page of information about each product you sell, for example. Instead, give them the option of clicking a link to open up that page.
User-centered design principles put the steering wheel firmly in the hands of visitors. Don't force them to do things your way. Find out what they like best and arrange your site so they can do it their way.
10. Keep it simple
This can't be stressed enough. Look out for designers who "over-design". Keep your copy and graphics simple and direct. Don't expect visitors to slow down long enough to "get it."
Think of Super Bowl commercials you've seen that leave you wondering what in the world they're trying to sell. Then do the opposite.
Cute might impress a few, but plain and simple will sell a lot.
If we want users to like our software we should design it to behave like a likable person: respectful, generous and helpful. - @MrAlanCooper
Click To Tweet
11. Catch mistakes along the way
Too many or too few numbers in a phone number or zip code, not choosing the preferred method of shipment – the list could go on. Don't wait until the customer submits the order to announce errors, do it at the point the mistake was made.
And make sure the words you use to keep the customer on track are kind and respectful. "Please check the zip code," for instance, sounds less caustic than "You must enter a proper zip code before proceeding."
12. Get user feedback
How do you know what works and what doesn't? The sure path to understanding is to observe prospects as they interact with your website. You can do that in the wild by using tools that allow you to watch live as visitors navigate your site, or you can do that as part of a pre-arranged testing protocol.
At The Good, we like to use both. For help creating your user-centered design strategy, contact us.
The key to effective user-centered design
It's a tough pill to swallow, but your preferences can get in the way of ecommerce results for your company. Executives who make marketing decisions based on what they like and what they think are quickly being overtaken and beaten out by executives who realize the value of data-driven decision making.
Know your prospects. Find out what they want. Give it to them.
Your customers are the key to effective user-centered design.
Resources: