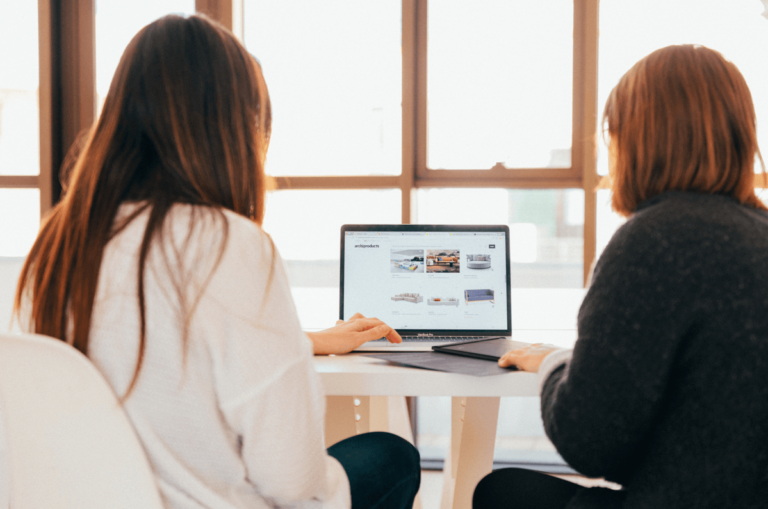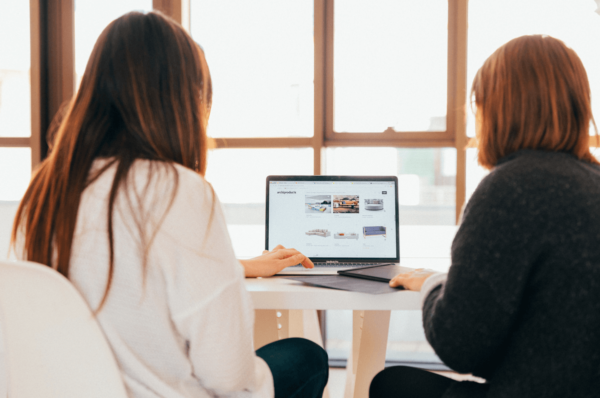 Conversion Rate Optimization
It's Time to Invest in Optimizing Your Ecommerce Store for Visual Search
Visual search engines are rapidly becoming a standard for ecommerce shopping. Learn how you can optimize your site for this technology and how it will affect your conversion rate.
Would your customers prefer a visual search engine over the standard text-based search engine? Have you tested the concept on your ecommerce website?
In a way, visual search seems like the epitome of consumer laziness—a short-cut method for shoppers who don't have time to key in their search terms.
Consider this, though:
When you're shopping for clothes in the real world, most of the experience is visual. Very little of it involves reading or writing.
You look for the right style of shoes or shirts or skirts. You notice colors, length, and fit. If you don't see something you like, you keep moving. If necessary, you'll move from store to store until you see what you like.
Only after you've located something that looks right do you turn to reading about the item. You want to know what it's made of, where it was manufactured, care instructions, and such.
So, why not mimic this visual shopping experience online?
Optimizing for visual search may be one of the most effective tools currently available to boost user experience and get more conversions on your ecommerce website.
This article will look closely at the visual search phenomenon and how your company can begin implementing visual search to address the changing demands of online shoppers.
You may find it's a trend well worth paying attention to and investing in.

What Is a Visual Search Engine and Why Should I Care?
Search algorithms are progressively getting more intuitive and user-centered. Visual search is the latest advancement. It's a technology that may radically alter the landscape of ecommerce shopping in the future.
A visual search engine uses images instead of keywords to perform online searches. Rather than having to ask the shopper to accurately describe the item they're seeking, the visual search engine scans an image the shopper provides, then returns a selection of visually similar items.
Visual search provides a unique way to search—an experience that text search simply can't provide.
According to a Gartner study, early adopter brands that redesign their websites to support visual and voice search will increase digital commerce revenue by as much as 30 percent over the next two years.
Early adopter brands that redesign their websites to support visual and voice search will increase ecommerce revenue by as much as 30% over the next two years
Click To Tweet
Consider this:
Shoppers using visual search are demonstrating high intent. They know what they want.
But if they walk into a local chain store looking for something specific and can't find it, they will walk out frustrated and look for another option.
Text search can be like that.
It can be frustrating trying to match search terms with keywords for specific products, but visual search can help your customers find the specific items they're searching for quickly and easily without having to fuss with keywords. Visual search engines save the customer time and hassle.
And the better the customer experience, the more likely the visit will convert into a sale.
Typical issues with text search include: not being sure of correct spelling, incorrect keyboard entries, unique product names that customers can't remember, and searching for a product type rather than specific product names.
Visual search enables customers to search for specific images rather than by names or styles, thereby increasing the likelihood they'll find what they're looking for—giving you the sale.
How Do I Optimize My Ecommerce Website for Visual Search Engines?
Before you begin integrating this advanced search functionality into your site, you should optimize your product inventory for visual search so engines like Google Lens and Pinterest Lens can start indexing your products.
Here are some tips for getting started:
Develop a unique brand aesthetic. This is especially important if you are using stock images for your product pages. Use a consistent theme and adapt it a bit in order to differentiate yourself from other companies using similar imagery. Keep your image assets consistent across all your product categories and help search engines relate your brand to a specific style. In other words: stand out from the rest.
Apply schema markup. Add schema markup to the backend of your product detail pages so Google can give detailed information about your products in search results—including Google Images. This will enable users to view price, availability, and ratings directly through search results.
Analyze your own results. Look deeply at how your images perform and try new colors, themes, and backgrounds. A/B test multiple product images and monitor your KPIs to identify which images are performing best, which are performing worst, and why.
Create an image sitemap. Your image sitemap should be a succinct list of all the images on your site that you can submit in Google Search Console. The purpose of this is to help Google easily crawl and index the images on your site. It may seem like a tedious task, but there are plenty of tools available online to help you do this, such as Screaming Frog's Image Sitemap Generator.
Use the highest quality images you can muster. Utilize multiple high-quality images for each product. More images of your products at different angles gives you a better opportunity for getting picked up by a visual search engine. Make it easy for the shopper to isolate and identify items within your pictures. Let them see the tags, the detail, and any accessories.
Note: Remember to resize product images before you use them on your site. If you have multiple 4000×3000-pixel images for each product, the speed of your site will take a massive hit.
Engage directly with creative teams. Make sure your marketing, design, and social media teams are on the same page and are in alignment around your brand identity. You'll want to maintain consistency across all of the visual assets (product images, promotional banners, social media content) that your business uses. Tell them you want to make the most of visual search, and that you need them to work together to make it happen.
Pay close attention to your influencer engagements. It's important to stay in tune with the latest trends and hot button topics in your target audience. Pay attention to what influencers are talking about so you're aware of emerging trends in your industry. If there's a new product or style that's garnering attention on social media, have the relevant visual assets on your site ready and optimized for visual search, or you'll be missing out on a huge revenue opportunity.
Think about how you would optimize a brick-and-mortar shopping experience. What information do shoppers want to know? Your list will include things like price, product specifications, how products compare to similar items, and so on.
Examples of Companies That Are Winning with Visual Search
Here's a short list of companies that have already adopted visual search capability. This is by no means an exhaustive list, just a handful of companies that seem to be leading the pack when it comes to visual search technology. Hopefully, these companies will inspire you to start exploring the possibilities that visual search holds.

Google Lens: Android users can point their phone camera at an object, QR code, or even a location, and Google Lens will show relevant search results related to the picture you take. This pertains directly to ecommerce businesses because it allows users to search for products in a more intuitive and accessible way than ever before.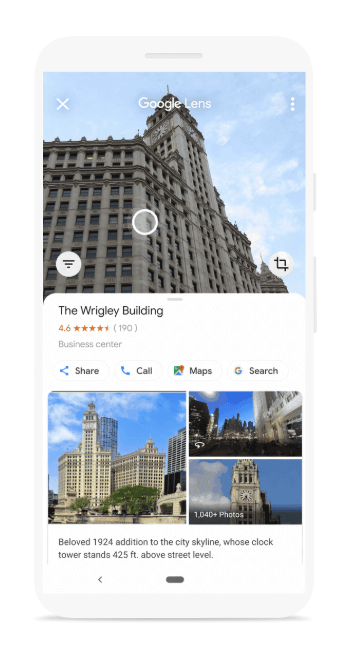 Google Lens allows you to search for almost anything, including landmarks. If you see a building you don't recognize, snap a picture with Google Lens and it'll tell you what it is.
Find It On eBay: Allows users to search eBay using images they've found on social media sites. Upload images from social media to the eBay app and instantly search their catalog for similar items. Image Search is an augmented reality feature that allows users to snap a picture with their phone and immediately search for similar items on the eBay marketplace.
ASOS: Style Match is a feature ASOS built into their mobile application. It allows users to search the ASOS clothing catalog using a picture from their phone or an uploaded screenshot.
Wayfair: Wayfair integrated a visual search engine into their mobile app that allows users to upload or take a picture of a home furnishings item they like. Wayfair will pull up any visually similar products from their web store, and project a 3D rendering of those products right in your own home using augmented reality.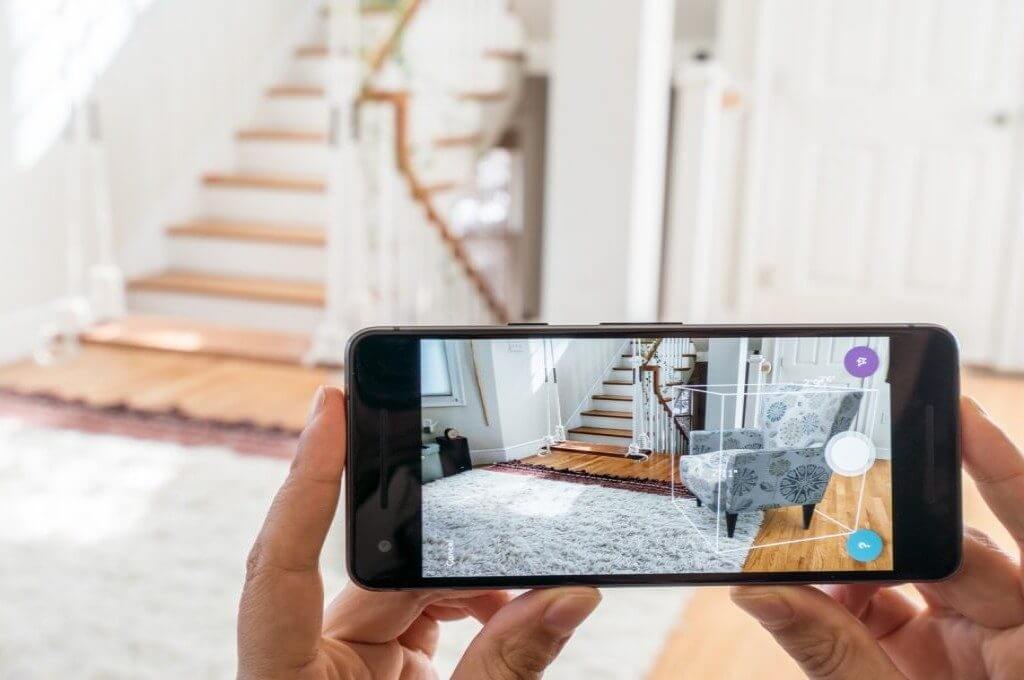 Wayfair's mobile app has advanced visual search and augmented reality functions that allow you to see 3D projections of products in real time right in your home.
Forever 21: Less than a month after integrating the Discover Your Style tool into their website, Forever 21 saw dramatic upticks in sales conversions. The average purchase value from two test categories increased by 20 percent.
Pinterest Lens: Pinterest has implemented a very intuitive visual search function into their mobile app that allows you to take a picture of an ordinary object (clothing, furniture, etc.) and immediately view matching products that are visually similar to the picture you took.
What Are My Options for Implementing a Visual Search Tool?
Chances are good that you don't have the in-house expertise readily available to start implementing visual search functionality into your site. Fortunately, there are a number of third-party options available that won't break your budget. Here are three of the highest rated companies specializing in visual search technology that can help you implement this functionality on your site:
Slyce.it is the visual search engine for brands like JCPenney and Tommy Hilfiger. Slyce product recognition technology is on a mission to "revolutionize the retail industry."
Cortexia is the visual search engine choice for eBay, Accenture, and Tesco. Gartner called Cortexia "one of the most commercial-ready visual recognition providers in the market with projects across multiple business models."
Vue.ai says artificial intelligence and image recognition are "the future of retail." Companies like Macy's and Levi's are on board with the concept.
Visual Search Engines Are the Future of Ecommerce Search
We hope we've convinced you to get on the visual search bandwagon sooner rather than later. Visual search isn't a fad, and it's not going to go away. Visual search is a technological advancement that boosts user experience and leads to more conversions.
The longer you wait, the greater the chance your competitors will beat you to the punch and attract buyers from your customer base. As with advancements like customer ratings and product video clips, there will come a time when online shoppers expect to see visual search implemented into every ecommerce site. If you don't have the capability, your customers will move on to an ecommerce site that does.
If you're looking to optimize the content on your site for visual search, you may benefit from consulting with our team of conversion optimization experts. Contact The Good for a free landing page assessment, so we can start pinpointing the places on your site that need improvement.
Find out what you need to do now to move quickly into the future.
Resources: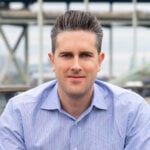 About the Author
Jon MacDonald is founder and President of The Good, a conversion rate optimization firm that has achieved results for some of the largest online brands including Adobe, Nike, Xerox, Verizon, Intel and more. Jon regularly contributes content on conversion optimization to publications like Entrepreneur and Inc. He knows how to get visitors to take action.