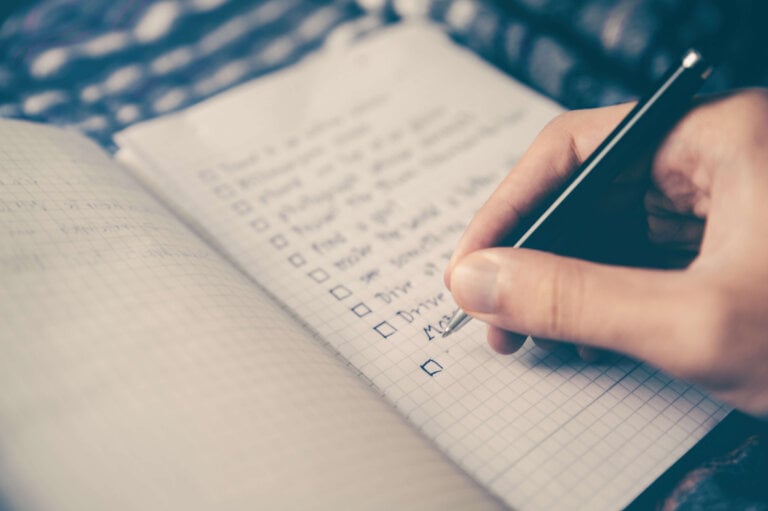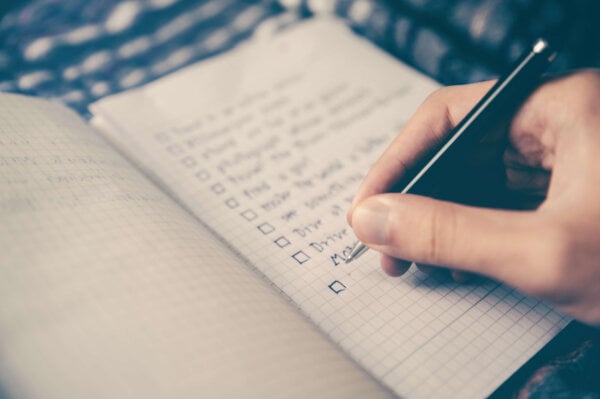 Customer Acquisition
17 Ecommerce Live Chat Tips to Increase Conversions Immediately
Effectively implementing ecommerce live chat could be the boost needed to convert more shoppers. Follow these 17 tips to get started now.
You've grown your ecommerce website and expect it to do the heavy lifting as far as educating your customers, elevating your brand, and showcasing your products and services in the best light.
Problem is, your conversion rate still sits at two percent or worse. Ecommerce live chat is how many ecommerce sites push past the two percent hurdle.
Customers may be struggling to get to check out because they can't find the right product, or they have questions on shipping or promotions.
If you're not actively helping customers while they're on your site, considering a purchase, or trying to complete a transaction, then you're leaving money on the table. Live chat vs. phone support gives site owners an easier and more cost effective way to help their customers.
If you're not actively helping customers while they're on your site, considering a purchase, or trying to complete a transaction, then you're leaving money on the table.
Click To Tweet
Business chat makes buying online and getting help more convenient for customers by giving them a way to engage with you when they need it most. Online customers are much happier with the option to chat with a company than picking up the phone to call. They love that they can get assistance immediately and finish what they're doing.
Companies are reaping the rewards of web chat because customers don't leave your site and will complete a purchase, even buying more, with the help of a web chat agent.
Increasing conversion rates by even one percentage point could mean a lot to your top line growth. According to New York Times best selling author Neil Patel, live chat can boost your conversion rates by 45 percent.
Increasing conversion rates by even one percentage point could mean a lot to your top line growth.
Click To Tweet
Live chat software makes support more convenient for customers by giving them a way to engage with you at their moment of need. Don't assume that once your live chat is active, you're home free.
Quiq has pulled together a list of the 17 most effective ways to properly engage with your customers without distracting them away from the primary goal — buying.
There are advantages and disadvantages of online chat. Avoid live chat fallout and get an immediate bump in your online conversions by following these 17 ecommerce live chat tips.
17 proven live chat tactics that increase conversions
1. Be a resource, not a distraction.
Customers come to your site ready to buy. Don't let your live chat become a distraction and pull their attention away from completing a transaction.
Utilize proactive chat, but do so sparingly. This feature presents website visitors with an invitation to engage with an agent one-on-one, depending on "trigger events" like their current page or time on website; just be sure you're not too quick to interrupt your buyer's journey if they aren't having difficulty.
Activate live chat on your website without any triggers to understand where your visitors may be getting stuck.
2. Be mobile-friendly.
A growing number of consumers are using their mobile phone or tablets to shop and buy, and they may need help just like desktop buyers.
Enable live chat on your mobile optimized website to help those shoppers finalize their transactions on their mobile device.
3. Make chat available on all pages.
It may be tempting to only display chat on certain pages, but you never know when your customer may need your help.
As mentioned in point 1, as long as your chat isn't drawing customers away from making a purchase, offer it on every page.
4. Offer offline chat to provide help outside of business hours.
Most companies don't offer 24/7/365 support. Just because your offices are closed, doesn't mean you can't receive chat messages. One of the reasons chat is so attractive is because it allows customers to multi-task.
As long as you notify your website visitors of your business hours and let them know that their message will be responded to as soon as an agent is available, they can leave their message and go about their lives without worry, knowing you will get back to them.
5. Use pre-written responses to increase answer speed.
Customers who use live chat expect speedy answers. Your agents can use pre-written responses to address common questions such as instructions on password resets and details on the latest promotion.
We call these pre-written responses snippets. Save snippets at an agent or company level to cut down the time it takes to greet the customer or answer frequently asked questions.
Not only can snippets save agent time, but they ensure that answers are consistent and accurate across you contact center.
6. Help your agents to be timely.
Customers that use chat during business hours expect someone to be on the other end waiting to receive and respond to their message.
Set expectations within your organization by establishing Service Level Agreements (SLAs) that require customers get a response within a certain time period.
Look for a messaging platform that provides timers for agents that show how much time they have to accept or decline a conversation, respond to a customer, and close a conversation. These are visual cues that help agents meet the service expectations of your organization and provide customers with a consistent level of service with each interaction.
7. Let the customers set the pace.
Chat conversations may have gaps in time as agents wait for the customer to respond, as the customer may be busy with something else, slowing the conversation.
Look for a platform that uses an Adaptive Response Timer (ART) to intelligently measure the pace of a conversation based on the customers speed to respond. Chat agents can handle 4 – 6 simultaneous conversations at a time. With the insight ART offers, as agents handle multiple conversations at once, the system automatically prioritizes multiple conversations based on which customer is ready for a response.
8. Measure, improve, repeat.
It's critical to the operation of your contact center to measure performance on many levels. You may want to understand which agents are more effective on messaging channels or even the level of work time involved with resolving certain inquiries.
Make sure your chat platform allows you to gather that insight from a historical and real-time point of view.
9. Collect info for the agent.
If customers are asked to fill out a form prior to engaging in a conversation, be sure to keep it short.
You'll want to focus on collecting just the information an agent may need to look up a customer or order such as the order number, customer name, or email address.
10. Keep past conversations as reference points.
Many consumers prefer to use the messaging channel as their primary means of communication, and will repeatedly use your web chat feature. Past conversations will contain a wealth of knowledge for both you and your customers.
Use a messaging tool that allows you to display past conversations so that both agents and customers can see historical conversations from the very start of the engagement.
11. Capture contact info for your CRM.
Your customers are sharing valuable information with you over web chat. You can use this information to update your records, capture preferences, or even target future promotions.
Many live chat clients choose to integrate chat with their CRM so that information such as contact information, previous purchases, and future purchase considerations can be captured or updated on a regular basis.
12. Humanize your conversation.
Sure, bots are a thing, but most people expect to engage with a real person on live chat at some point. Chat, to an extent, allows your agents to humanize your company by talking to customers they way they would talk with their family and friends — through emojis, gifs, and abbreviations.
Determine what type of language is right for your brand to use.
13. Train staff in digital dialogue.
Once you've determined the right type of language for your brand, make sure everyone understands it.
Provide agents guidance as to which emojis are appropriate and the meaning of commonly used abbreviations to better help your staff with the kind of quick and concise responses and communication web chat requires.
14. Allow agents easy access to help.
Sometimes agents get stumped on a question and need help from their peers, or may need to escalate to a manager.
Make it easy for them to be able to transfer the conversation to a different team member, department, or manager.
When training new agents on the chat channel, take advantage of the collaboration capabilities in your chat solution. This is a great way for managers or agents to "ride along" and learn the nuances of handling chat conversations.
15. Share the conversation.
Chat agents will usually share valuable information that the customer may want to keep for their records during a session.
Before the start of a conversation, notify the customer that a transcript of their conversation can and will be sent to them. This will allow the customer to focus on the conversation and getting the answers they need, instead of trying to capture all of the valuable information shared.
16. Get visual.
They say a picture speaks a thousand words, so use photos and videos to bring context into conversations.
Provide these tools to agents to help shorten the chat conversations and make them more effective. Your chat platform should allow for sharing most photo formats and short videos.
You'll can also let your customers know that this is a feature they can also take advantage of this functionality to help explain any issues they're having with fewer words.
17. Keep the conversation going.
Last, but not least, make sure web chat conversations restart where they left off. Chat conversations should not be shut down by the customer or the agent without the ability to start back up where the conversation ended. Customers like to use chat because it allows them to multi-task. It is really frustrating for customers to have to restart an entire conversation with a different chat agent if they have to walk away from the chat and the session times out or the agent shuts it down.
Live chat is a valuable, irreplaceable human touch for your website.
Click To Tweet
Get Started Today
If you have an ecommerce storefront, make sure you deliver a great chat experience and don't hesitate to take action on any or all of the steps above. Live chat is a valuable, irreplaceable human touch for your website. It helps alleviate some of the risk that consumers may feel before making a purchase.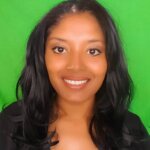 About the Author
Marciela Ross
Marciela Ross is Sr. Content Marketing Manager at Quiq. Quiq helps companies connect with their customers via SMS, FB Messenger, Web Chat, Kik and In-App messaging.