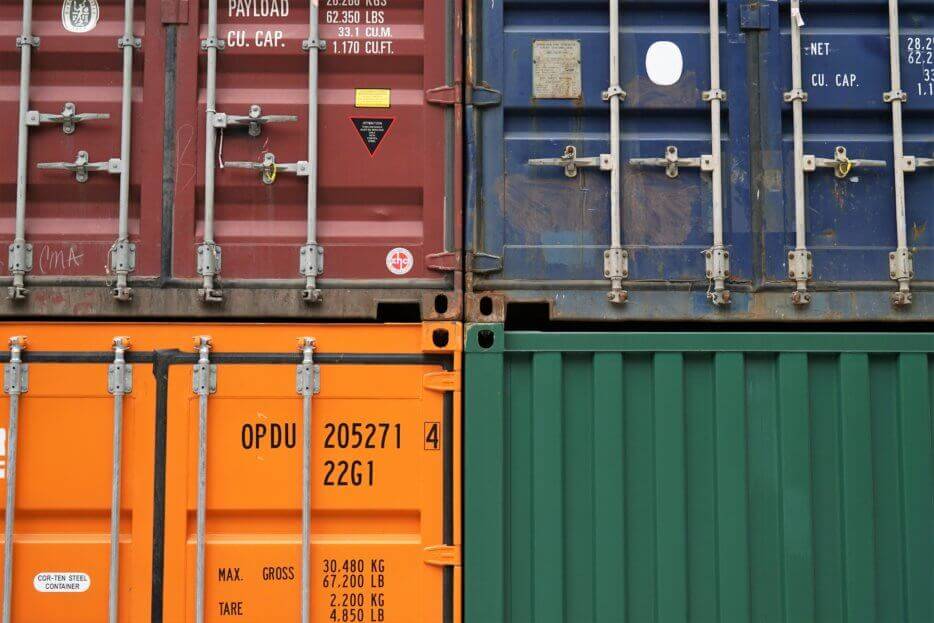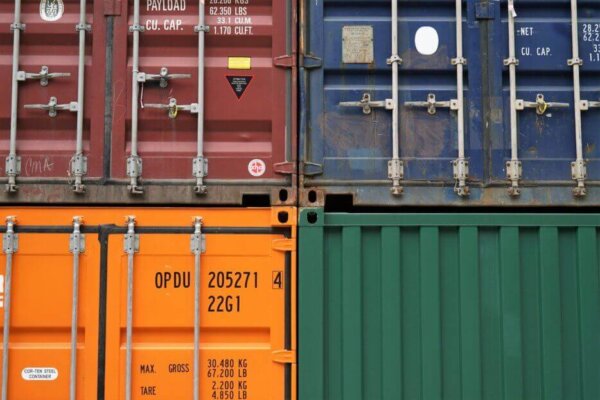 Conversion Rate Optimization
4 Surprising Ways to Increase Conversions Through Logistics
If your shipping and fulfillment strategy is flawed then your conversion rate will suffer. Here's how to remedy that.
When brands focus on conversion rate, it's typically optimizing for mobile, ad spend, and other marketing fixes. Yet one of the most important but overlooked pieces of the customer experience and checkout process is the shipping that's offered to customers.
While logistics was typically seen as a cost center in the past, it's never been a more important and strategic way to drive revenue for an ecommerce brand.
Let's look at how your ecommerce shipping and fulfillment strategy can bring in more sales and new customers to your store.
3 steps to defining a shipping strategy that converts
Before you can roll out efforts that may increase ecommerce conversions, you must have a sound logistics strategy in place and understand any limitations you have.
1. Know your logistical capabilities and constraints
First of all, do you fulfill in-house or outsource to a third-party logistics (3PL) company?
In-house fulfillment typically involves shipping out of a single location from which you lease or build your own warehouse. Fulfilling orders yourself requires your company to:
Find a space that you will grow into but won't outgrow
Negotiate shipping rates with carriers
Ensure there are enough staff available to pack boxes as your order volume increases so orders are delivered to customers on time
Outsourcing fulfillment means giving up some control over a core part of your business, but you can leverage the 3PL's workforce, fulfillment services, volume discounts, and multiple locations.
Regardless of who handles your order fulfillment, there are product attributes that can affect your shipping capabilities such as:
Heavier orders will be more expensive to ship than lighter weight items (and the cost of shipping will increase as the distance each shipment travels increases).
Products classified as HAZMAT or dangerous goods will be restricted to ground shipping.
Temperature-sensitive or products that require refrigeration may have special storage and insulation needs.
Understanding the implications the points above have will influence the next couple of steps.
2. Choose the right shipping options
45% of online shoppers have abandoned a shopping cart because of undesirable shipping options and 38% of customers will not shop with a brand again following a negative delivery experience.
Bottom line? You need to offer shipping methods that attract shoppers but aren't too expensive. This can mean offering a variety of the cheapest and fastest delivery speeds.
With free or affordable 2-day shipping being the norm today, you don't want to risk leaving sales on the table and not meeting customer expectations. But executing guaranteed two-day shipping will depend on the exact shipping origin and destination, carrier and service used, cutoff time set, and days of operation.
If you ship to other countries, international shipping will be more expensive especially if it's expedited shipping.
Note: If you're shipping from several locations, using integrated technology that syncs up with all the places you sell online can help route each order to the fulfillment center that's closest to the shipping destination for the most efficient delivery.
3. How to price your shipping
44% of online shoppers who abandon their carts do so because of shipping and handling costs. There is no one-size-fits-all approach to pricing your shipping options, but here are a few rules of thumb:
Don't try to turn a profit on shipping by charging customers more for shipping than it costs you.
If you use flat-rate shipping — charging the same fixed shipping rate — apply it to orders that meet different criteria such as at the country level, for certain weight ranges, or order totals.
Don't offer free shipping on single cheaply priced items (e.g., $10).
If all of your products are inexpensive, try bundling them or requiring a minimum spend threshold.
If you offer free shipping in exchange for a certain cart value, make sure it's significantly greater than your average order value.
Only offer sitewide free shipping if you sell expensive items, where your shipping costs will definitely be covered, or bake the average shipping cost into the product price.
Monitor your returns from orders that qualify for free shipping and their impact on your bottom line.
Remember that no two target markets are exactly alike. Experiment with how you charge for shipping by starting with small promotions to see what resonates with your audience and track success.
4 ideas to increase conversions — without spending marketing dollars
Fortunately for your ad budget, we have a few ways to drive revenue while also saving on shipping costs.
1. Ship from urban locations (let the data inform you where)
Choosing a fulfillment center that's the cheapest or most convenient location for you can hurt you in the long run. It's best to take a more data-driven approach. By analyzing the shipping destinations of your customers, you can identify patterns in common zip codes.
From there, you'll want to determine a location that will keep inventory close to your customers while letting you utilize ground shipping to reduce the distance traveled, time in transit, and ultimate cost of shipping. With most people living in big cities rather than rural communities, urban fulfillment centers are trending.
The map below shows population of major metro areas in the US. Storing inventory near these locations can help offer better shipping options to the surrounding market and better service them.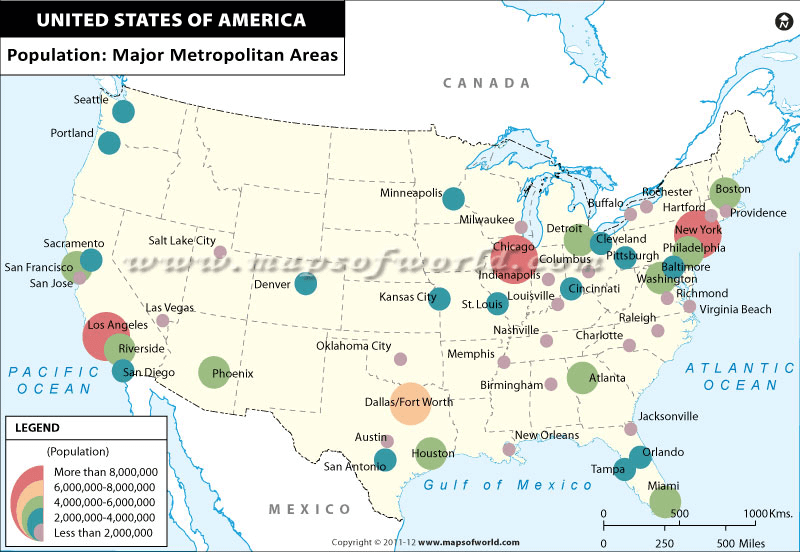 Image source: World Map Store
Steve Staffan, founder and CEO of Brummell, launched his luxury sock business in Chicago and realized that because 17% of his customers are in NYC, he would expand into a fulfillment center on the east coast to optimize shipments to his customers.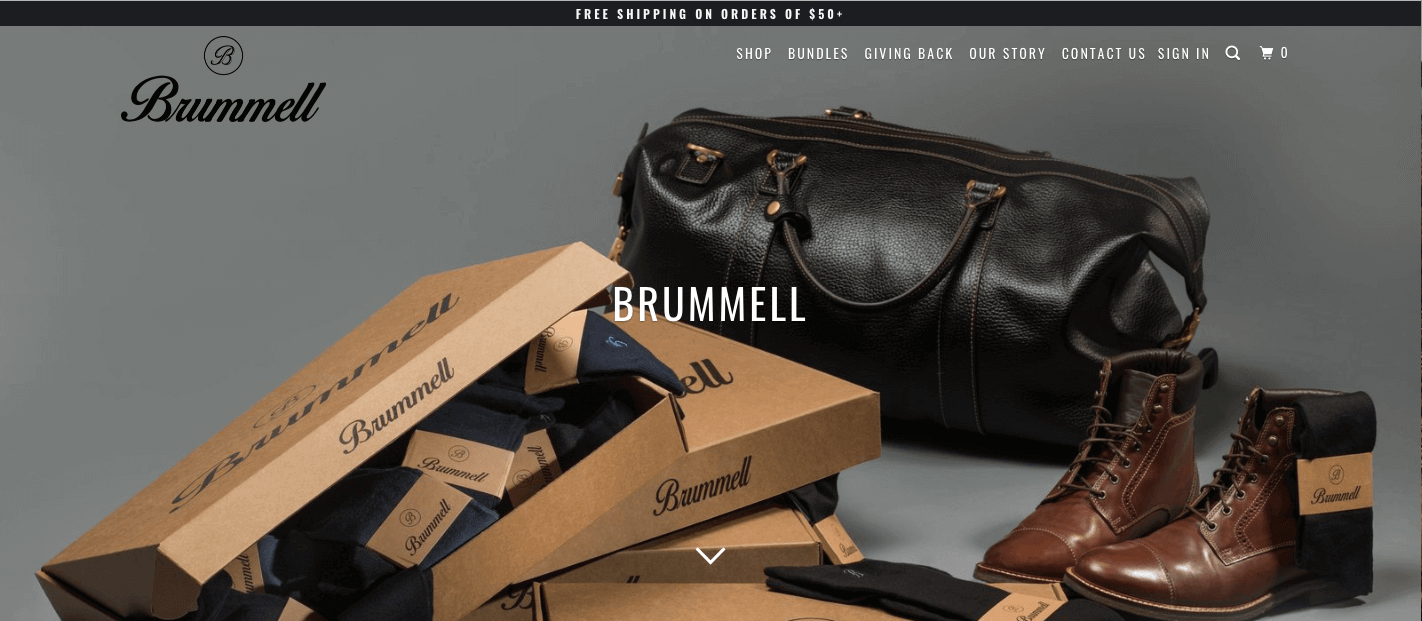 There is a technological layer that can ensure only qualifying zip codes that are within the surrounding area of the fulfillment center are offered the right shipping options.
This way, you won't display a guaranteed delivery option to everyone who lands on your shopping cart — just those who are already closeby (a very important aspect for same-day delivery).
One way this is handled is through ecommerce store integrations with fulfillment technologies. ShipBob, for example, has a guaranteed 2-Day Express Shipping program that upon checkout validates the shipping destination zip code against its predetermined zones of coverage and matches the ordered items against the available inventory that's in the local fulfillment center.
The image below shows the shipping options that display once you've entered your shipping destination. The 2 Day Express option won't show up if the destination is outside the zones of coverage where they inventory is stored.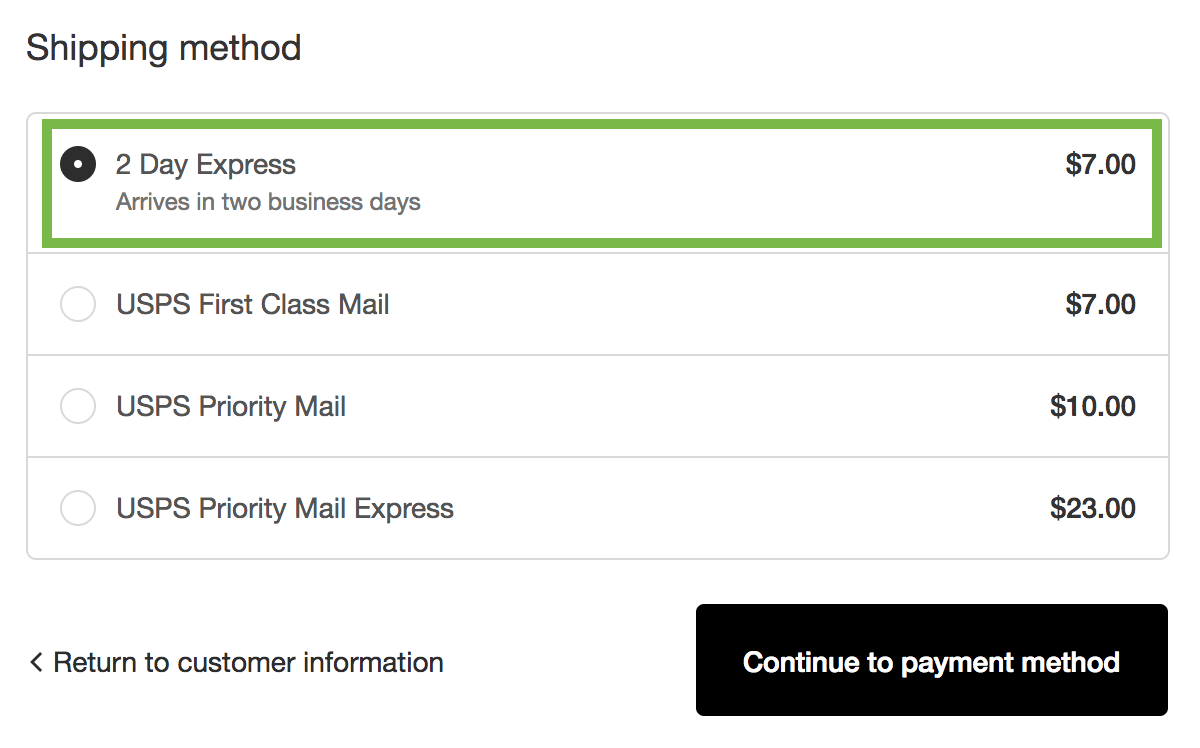 Using this program, Rainbox OPTX's average order value increased by 24%for qualifying orders within the greater LA market, where their inventory was stored.
2. Distribute your inventory in different regions to reduce shipping zones
It's unlikely all your customers live in a single region. If you're only shipping from one fulfillment center, you may be shipping from one side of the country to the other. Utilizing multiple fulfillment centers in different geographic areas can help bring better shipping options to more customers — while reducing costs for you as well.
Shipping carriers use shipping zones to measure the distance between a starting point and destination for domestic shipments in the US. The point of origin is always Zone 1, but the destination zone will depend on how far it is from the point of origin, with Zone 1 being very close and Zone 8 being the farthest away. The higher the zone, the more expensive the shipping cost.
In the maps below, you can see the impact that the use of three fulfillment centers has on shipping zones as compared to one fulfillment center. Because you can ship each order from the location closest to the customer, the use of three fulfillment centers has eliminated shipping to Zones 7 and 8 completely, which translates to a much lower average shipping cost.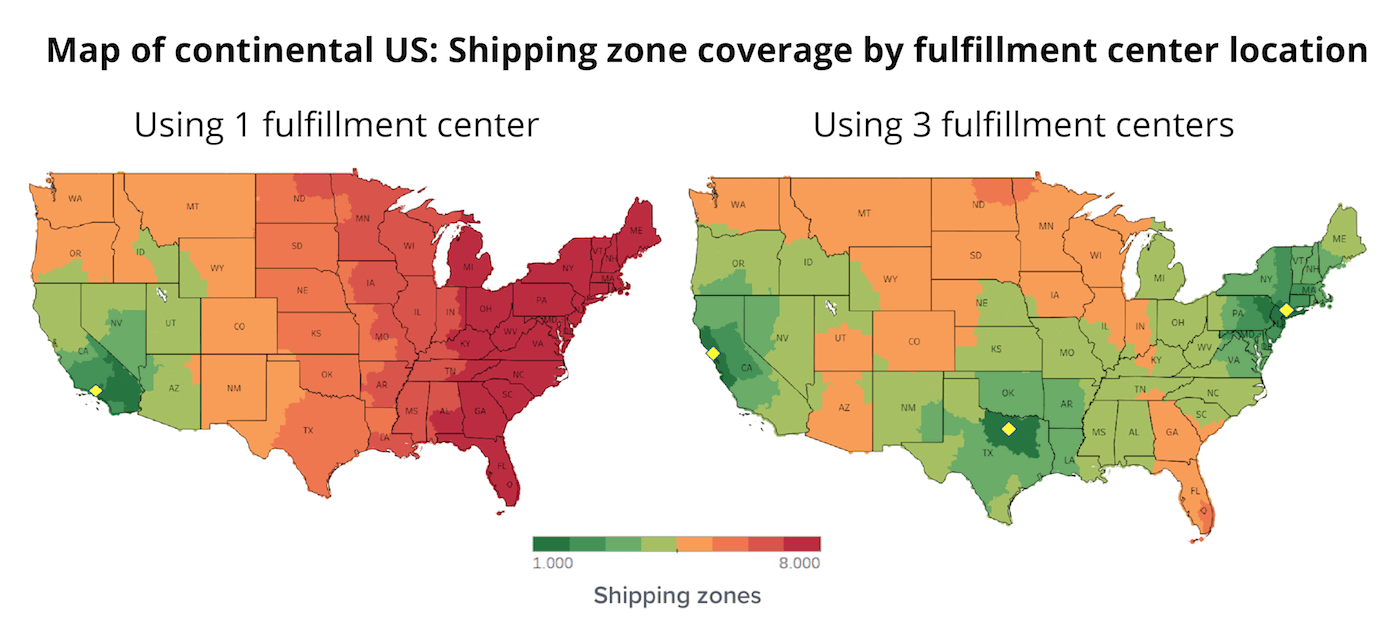 If your customers are distributed throughout the country, you should distribute your inventory across the country — just like Amazon does for FBA to cater to Prime customers. This way, you can offer guaranteed 2-day ground shipping to most of the country without needing to rely on much more expensive air shipping.
And this translates to higher conversions. Much higher, in fact.
Weighted blanket company My Calm Blanket saw an 18% reduction in cart abandonment by offering free 2-Day Express shipping to virtually all of their American customers because they store inventory in five fulfillment centers across the US.
If they did this on their own in one fulfillment center, it would cost more than $100 per order to ship their heavy blankets that fast. Reducing shipping zones saves their company a lot of money while providing benefits to a lot of customers.
3. Encourage shoppers to buy more in exchange for upgraded shipping
By testing a spend threshold in exchange for free 2-day shipping, tutu brand iloveplum achieved a 97% increase in average order value for orders that qualified for 2-Day Express Shipping. Their customers were willing to spend on average $73 more — as their AOV increased from $75 to $148. Ryan Casas, COO of iloveplum noted that in just under a year, their sales increased 267% with their new fulfillment infrastructure in place.
4. Market your shipping offerings
When you offer the best shipping options, you can no doubt recover some carts that otherwise would have been abandoned if the shopper was presented with slow, expensive shipping when checking out.
However, to maximize the effect and capture even more sales, don't wait for shoppers to discover it all the way at the end of the checkout process. With high cart abandonment rates coming from customers being surprised by a total order cost that they were unable to calculate upfront, promoting your shipping upfront can also help instill trust and help shoppers feel they won't be wasting their time.
How to shout it from the rooftops:
Promote a free 2-day shipping banner all over your website
Send emails to your customer list
Include it in your ad copy that targets shoppers based on location
If your shipping policy or promotion is hidden, you risk losing customers to competing sites where they know they can get free 2-day shipping.
Matt Dryfhout, Founder & CEO of BAKblade, who saw an immediate spike in conversions by doing this said, "Our job is to drive traffic to our website and 2-Day Express Shipping is certainly an option that a lot of our customers have taken advantage of and are very happy with."
If your customers have a good experience, they will tell others, which is just another way to acquire more customers without spending any marketing dollars.
Conclusion
Having the right logistics strategy in place for your ecommerce website can result in a lower bounce rate, increased spend, and additional sales. But many brands don't want to build out the fulfillment infrastructure or invest the time and resources to run a complex logistics operation themselves, which is why 3PLs exist.
3PLs like ShipBob operate their own network of fulfillment centers, allowing merchants to take advantage of their geographic footprint with locations across the nation, bulk discounted rates, and integrated technology that automates fulfillment for orders placed on the merchant's store.
Know that the model as you knew it is flipped — logistics isn't just a necessary cost for an ecommerce brand –– but a key revenue-driver today.
Subscribe to our newsletter to get more just like it, sent straight to your inbox every week.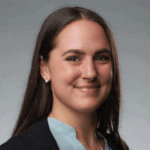 About the Author
Kristina Lopienski
Kristina is the Content Marketing Manager at ShipBob, where she drives content strategy and writes various articles, case studies, and white papers to help e-commerce merchants grow their business.