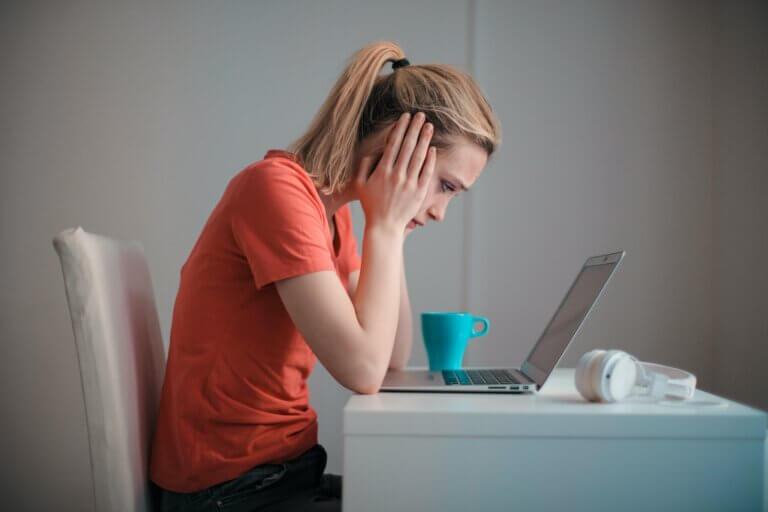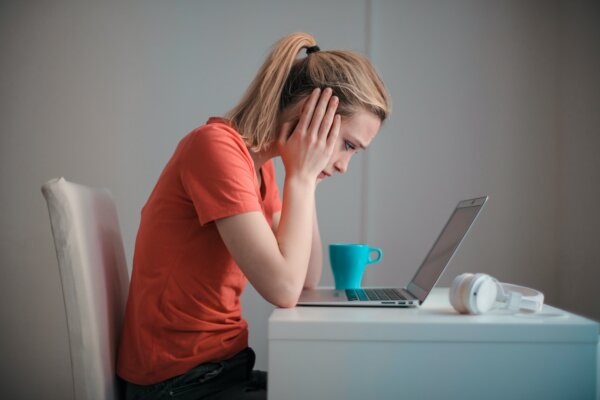 Customer Experience
How to Understand and Meet Digital Customer Expectations
In a landscape where products and services can come across as very similar, understanding your customers and their expectations can be a real differentiator.
People spend more than a quarter of their day online. To be exact, an average person uses the internet for six hours and forty minutes every day. And 2.64 billion people are spending that time shopping.
It's no secret that we need to be partially or fully online to live our day-to-day lives.
With online interactions at an all-time high, any point of friction or negative experience throughout the customer journey can lead to lost business and, worse, lost customers. Its only natural for customer expectations to evolve with the times, and you need to make sure you are meeting those expectations.
Customer expectations will be different depending on your market and your industry. However, there are still common factors and trends you should consider.
In this article, we'll discuss why customer expectations are important and how you can better understand them through various research methods. We'll also cover the different types of customer expectations, focusing on digital expectations.
Why Is It Important to Know About Customer Expectations?
Meeting customer expectations can significantly impact a business's long-term success. In understanding a customer's point of view, marketing and sales professionals also gain a window into spending habits and customer behavior.
However, most businesses don't understand customer expectations. A study from Salesforce found that 51%of customers believe most businesses fall short of their expectations. 
This presents you with a tremendous opportunity to leapfrog over your competition. Once you know the expectations of your customers, you can begin to optimize your site to meet each level of those expectations. With each level of optimization, you'll capture more of your target market and increase your overall conversion rate.
Customer expectations are also crucial because they:
Impact brand image: When customers see your products or services as top-notch, it improves their overall view of your brand.
Drive product sales: When customers expect great things from your offerings, they're more likely to choose your brand, increasing your profits and hitting sales targets.
Boost brand loyalty: Surpassing customer expectations can make them more likely to buy from your brand again.
Outshine competitors: Satisfied, loyal customers may recommend your products or services to others, giving you an edge in a competitive market.
Types of Customer Expectations
Customers can have varying expectations, and these expectations come in different types. Knowing what type of customer expectation you're dealing with will give you an idea of how to deliver a great experience and help you achieve customer satisfaction.
Explicit Customer Expectations
Explicit expectations are the defined expectations that every customer has in mind before they make purchasing decisions. These expectations are usually related to price, quality, and delivery time.
For example, customers have specific price expectations for specific items with specific features. Let's say a customer walks into a shop with the hopes of buying a new mobile phone. If the price of the product falls beyond the price range they are expecting, chances are you will lose a sale.
Implicit Customer Expectations
Implicit Expectations, on the other hand, are the expectations that customers have based on the feedback they've heard about your brand. This could be feedback from family, friends, or even customer reviews they have read online.
These could also be expectations that your customers have based on knowing the competitors within your industry. It's only normal for customers to comparison shop, but this doesn't mean that you should start comparing your ecommerce brand or website to other companies or to industry benchmarks. 
Interpersonal Customer Expectations
Interpersonal Expectations are created from customer interactions with your team members or your employees. Note that these interactions can include in-person, chat, or phone interactions.
As such, your customer service teams play a crucial role in meeting the interpersonal expectations of customers. If you have excellent customer service and employees who go the extra mile, chances are your customers will be more willing to make a purchase.
Dynamic Performance Expectations
Dynamic performance expectations are the expectations customers have about the changes in the product or service over time. This means that, as a business, you should always be ready to adapt and shift depending on the overall environment or evolving customer needs.
It can be hard to determine or keep track of customer needs, but using a customer survey or a similar tool can be an easy way to make sure you are offering positive experiences to your customers.
Digital Customer Expectations
These are the expectations customers have relating to your website, social media channels, or even email. Digital expectations usually relate to website navigation (how easy or difficult is it to find something?) or the checkout experience (how easy is it to order and make a purchase?).
The evolution of customer expectations has a lot to do with the digital experiences offered by brands. Modern customers now anticipate increasing levels of convenience, speed, and personalization in their interactions with businesses. To align with these expectations, companies must continuously advance their digital experience.
Brands can meet digital expectations by thinking of the following:
Offering more options when it comes to payment methods. Customers now expect businesses to cater to their preferred payment choices, offering them flexibility in payment.
Providing opportunities for feedback. Your customers want to feel heard. Make sure you are giving them channels to easily communicate with you or your customer service teams.
Ensuring seamless connectivity across all devices. In the realm of ecommerce and SaaS, customers expect that they will be able to access your website with any device. This means you not only have to optimize your desktop experience, but you should also make sure that your mobile interface is seamless.
Creating tailored offerings and recommendations. Brands should be able to map the customer journey and identify areas where they can personalize the experience. You can leverage data from analytics and customer segmentation to create relevant suggestions for your customers' needs.
Protecting their data and privacy. There's nothing more important than gaining a customer's trust and maintaining that trust, which is why it is the foundation of our hierarchy of conversions. In order to keep your customers secure, you need to make sure that you are:

Transparent about the data you are collecting
Thorough with the security measures being implemented to safeguard their information
Adhering to all relevant regulations pertaining to data protection and collection as required by the law
Understanding Your Customers' Digital Expectations
If you're optimizing a digital product, you may not see customers face-to-face, but there are still several ways for you to better understand and improve the customer experience you provide.
Usability Testing
What it is: Usability testing is defined as getting customers to test and evaluate a product, feature, or prototype.
How it works: In usability testing, the facilitator asks people who fit the brand's ideal customer profile to go on the website and accomplish specific tasks while they talk aloud about their experience.
How to leverage it: This is a great way to develop a deeper understanding of your customer's experience on the site because they share first-hand feedback about the overall digital experience. When they can't find what they're looking for or get confused by something, they will call this out. You will be able to identify where your customers get stuck and improve it so that they can continue to seamlessly navigate through your site.

If you're unsure how to properly conduct user testing, there are tools and services available to help you. 
Reviews and Social Listening
What it is: Reviews and social listening are conducted by analyzing and monitoring what your customers are saying about your brand on various social channels and review platforms.
How it works: If you want to set yourself up for success, you can use an app that's dedicated to sifting and collecting information on the web. Apps such as these can aggregate information online regarding your name, demographic, industry, or relevant hashtags.
How to leverage it: Aside from gaining insight into areas for improvement and customer satisfaction, you can also leverage reviews and social listening to ensure positive brand perception. Brand perception refers to the thoughts and feelings people associate with your brand. Once brand perception is established, it can be difficult to change.
Session Recordings
What it is: Session recordings are recordings of actions taken by visitors as they browse your website. Unlike usability testing, users do not talk about their experiences while browsing the site.
How it works: With the use of a digital analytics tool, you can capture and replay how people use your site and interact with the elements within it.
How to leverage it: The primary goal of a session recording is to help you identify trends or patterns in customer behavior that can help you better understand them and find out which areas of the site need improvement.
Surveys
What is it: Surveys are a great and simple way to obtain data from your users. Unlike the first two methods, surveys usually provide more quantitative data relating to customer behavior.
How it works: Another advantage of using a survey is that it can be sent from almost any device. Surveys are usually created as a form and sent to customers to gather information or feedback.
Another option could be to send surveys to your customer service teams. Service teams interact the most with customers. They often speak to customers about their pain points or struggles throughout the customer journey.
How to leverage it: With surveys, you can ask very specific and tailored questions depending on what you're trying to learn about customer behavior or customer experience. Survey results can inform decision-making or hypothesis testing.
Heat Map Analysis
What it is: Heat maps show you the part of your site that customers find most relevant or eye-catching. They are presented as data visualizations with different color gradients that represent the level of frequency, density, or intensity of values in a data set. To put it simply, they are a snapshot of how your customers interact with elements or pages in your website.
How it works: You can still create heat maps by hand or through Excel spreadsheets. However, thanks to the evolution of technology, there are also digital experience tools specifically designed to generate heat maps for users.
How to leverage it: Heat maps can tell you how to get your customers to take action because they detect what does and doesn't work for your website. By looking at heat maps, you'll develop ideas for experimenting with CTA buttons and the position of website elements. With heat maps, you can also see:
What content site visitors and customers fail to notice
How visitors interact with links, navigation, and buttons
What issues they experience on different devices
How they get distracted by certain elements
How To Understand And Meet Digital Customer Expectations
Once you are able to get a better understanding of your customer's expectations, you can then take the necessary steps to meet (and exceed) those expectations. You can boil it down to three simple steps.
Step #1: Listen and Respond When Your Customers Speak
First and foremost, listen to your customers early and often. Use surveys to get customer feedback on different aspects of their online experience.
Provide numerous avenues for customers to get in touch with you, such as email, chat, and phone. Few things are more frustrating than not being able to easily communicate with a company when there's a problem.
If your customers have to go spelunking deep into your menus to find contact information, they're going to come away feeling frustrated.
When contact your company, and you do nothing about the problem, they're going to feel even more frustrated. Thus, they will probably communicate their experience to others.
You need to have a systematic process in place to escalate issues raised by customers.
Step #2: Talk Regularly To Customer Service
Ask your service reps to provide some input. They interact with customers on a daily basis, and they probably have the best sense regarding the expectations of your customers.
A customer usually files a complaint when the brand doesn't meet their needs or expectations.
Additionally, the more communication there is between customer service and the rest of the team, the more likely it is that you can fix inefficiencies.
Fixing the inefficiencies will make customers happy, which, in turn, makes your support reps happy. Ultimately, when it helps increase conversions, it makes your revenue happy.
Step #3: Improve Upon Problem Areas
By consistently listening to your customers and your customer support reps, you create feedback loops. This allows you to identify both the areas in which you're doing well and the ones that tend to cause problems for your customers.
Once you've identified the problem areas, you can begin systematically and strategically using CRO methods to make improvements.
By focusing on reducing friction in the most problematic areas, you can make a significant impact relatively quickly.
Lay the Right Foundation, Meet Customer Expectations
The digital space is constantly changing and evolving, and your customers are changing along with it. In order to survive and thrive, brands need to consistently deliver great customer experience. They have to be customer-centered, data-informed, and insight-driven.
Customers have different expectations for different brands. However, when brands learn to listen to their customers, they can meet and exceed these expectations. They will then be in a position to lay the right foundation for successful customer relationships.
In a landscape where products and services can be very similar, your understanding of your customers and their expectations can be a real differentiator that separates you from competitors.
If you start with the fundamentals, you can create seamless customer experiences.
And when you do that, you'll create customers for life.
Subscribe to our newsletter, Good Question, to get insights like this sent straight to your inbox every week.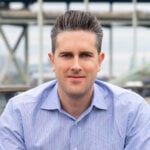 About the Author
Jon MacDonald is founder and President of The Good, a conversion rate optimization firm that has achieved results for some of the largest online brands including Adobe, Nike, Xerox, Verizon, Intel and more. Jon regularly contributes content on conversion optimization to publications like Entrepreneur and Inc. He knows how to get visitors to take action.