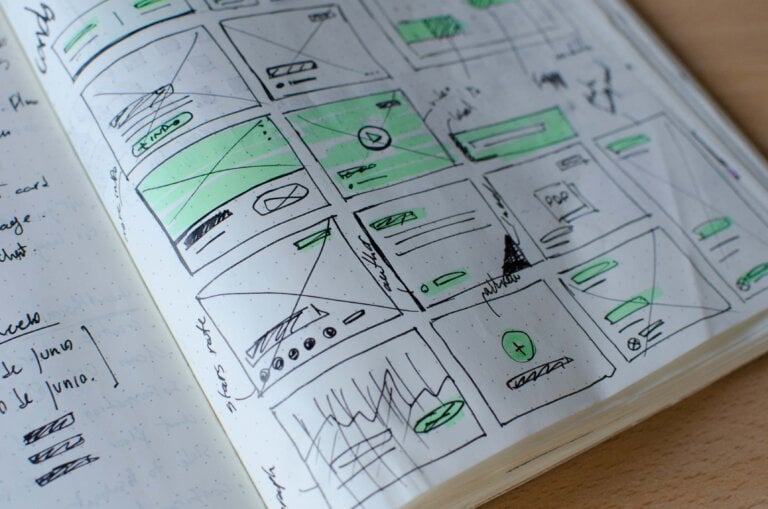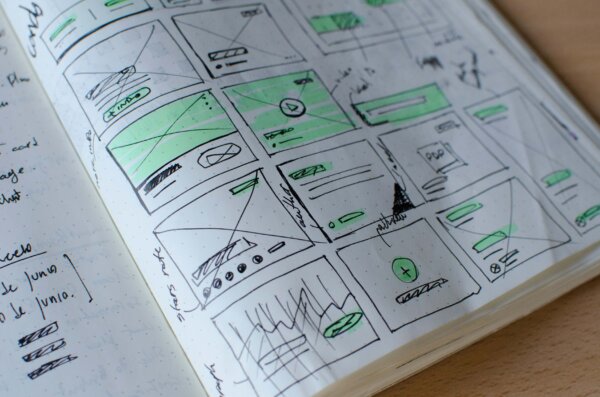 Customer Experience
Why Ecommerce Customer Experience Matters (and What to Do About It)
The best executives ensure that their company sites are built around the primary goals of ecommerce: to serve customers and sell products.
The importance of a great customer experience to a brand is immense. It can create or destroy sales. Your site can either cultivate a sense of trust and create a compelling consumer experience, or it can foster frustration and uncertainty. Your choice, but we'd suggest you focus on how to improve customer experience.
The customer experience differentiator comes down to this: a proactive approach to optimizing the user experience can prevent disaster and turn underperforming ecommerce websites into sales leaders.
If you don't take good care of your prospects, they'll go elsewhere. If you do take good care of them and listen to their needs, you'll increase revenue, reduce costs, and improve efficiency. At The Good, we've seen stellar results over and over again when brands deliberately listen to their customers and observe their actions. They're often surprised to discover that the flashy new site designs their creative team are so excited about don't impress their best prospects nearly as much.
Designing the best customer experience for your business will also put you ahead of the curve. By 2020, it's projected that over 40% of all data analytics projects will in some way relate to customer experience. It's becoming more and more obvious that enhancing your CX isn't just an industry trend, it's a necessary step for every company to take.
In this article, we're going to take a closer look at the disconnect that occurs between brands and their customers and why it hurts customer experience. We'll also offer a few best practices to follow so you can deliver the kind of user-centered content for your brand that moves the revenue needle steadily upward.
So, why does customer experience matter?
Customer experience is defined as the quality of interaction between your customers and your company. The impressions you leave with your ecommerce website visitors will largely determine whether they will return, how much they spend with you, and how long they'll remain your customers.
A study conducted by Oracle on consumer and brand relationships found that 86 percent of consumers will pay more for a better customer experience, and 89 percent of consumers began doing business with a competitor following a poor customer experience. Clearly, the importance of creating a memorable experience for your customers shouldn't be overlooked and has a significant impact on customer retention.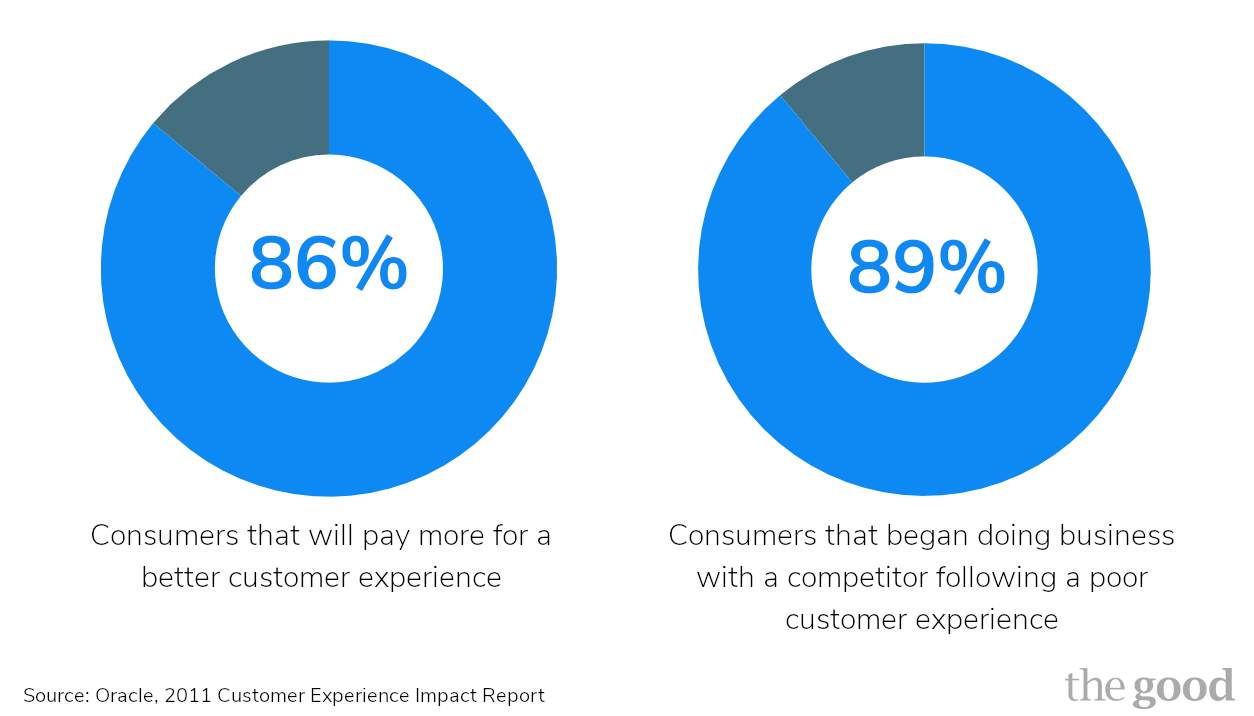 The benefits associated with improving customer experience have been even more of an indication that CX is a game-changer. A report by Dimension Data on customer experience found that 92 percent of companies improving their CX saw an increase in customer loyalty, and 84 percent saw an uplift in revenue.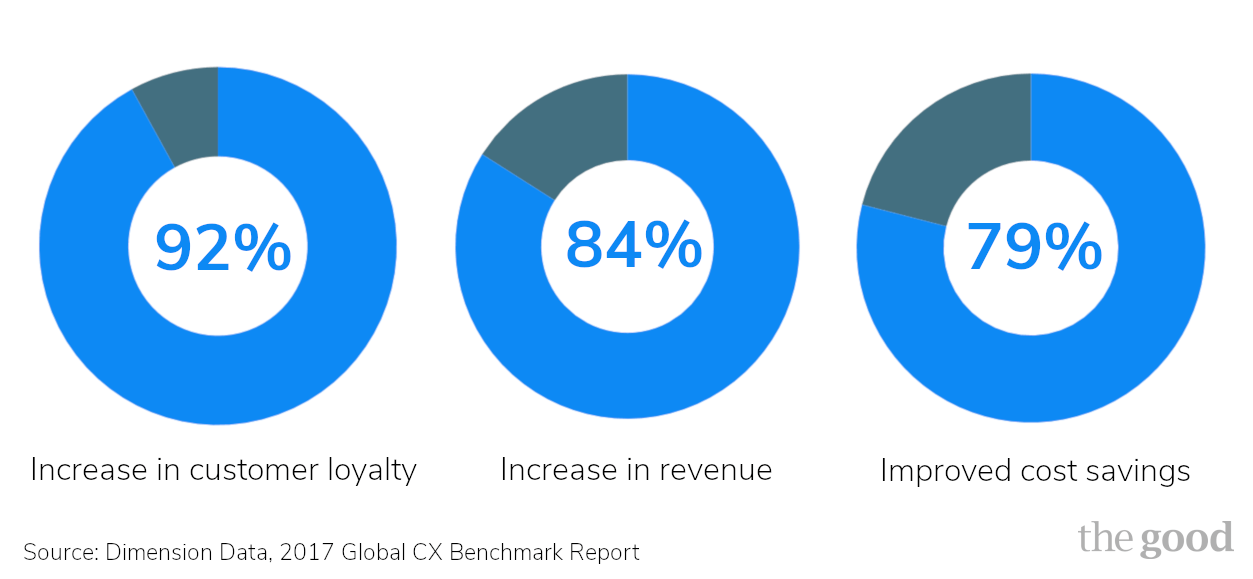 Next, let's look at how to differentiate customer experience from user experience.
Customer Experience (CX) vs. User Experience (UX)
Customer experience (CX) and user experience (UX) are often used interchangeably. Strictly speaking, CX is concerned with the end-to-end customer interactions with a brand while UX is more specifically aimed at the usability of a website or product (and therefore an ecommerce website).
For this article, please know that we're mainly using the broader term, "customer experience," but most or all of what we say here is directly applicable to "user experience" as well.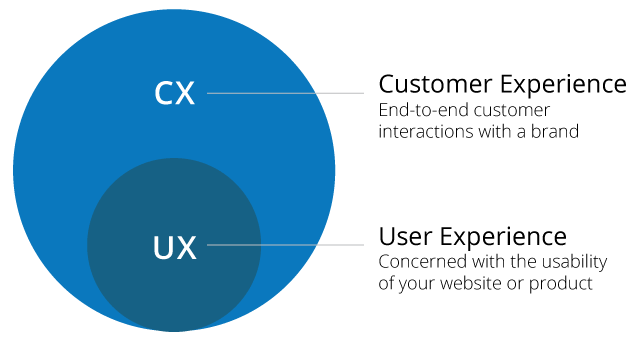 The components of customer experience
Customer experience consists of the "fingerprints" you leave. Every customer touchpoint is felt and evaluated by those who shop with you. Poor experiences lead to losses in revenue, unhappy reviews, and lost customers. Pleasant experiences support the opposite.
Every step in the customer journey, from the first impression to repeat purchases, is significant. Any pain point a customer may experience with your company, whether that be on your site on with a service representative, is going to have an impact. A grouchy customer service representative can totally wipe out the week's worth of hard work a salesperson invested to convince the customer to give your company a test drive.
Everything from the advertisement that brings them your way to the unboxing experience when a package arrives adds to the quality of the customer experience… and to your bottom line results.
How to improve the customer experience
How things look and how they work aren't separate in the mind of the consumer. Unless you're an art dealer, they don't come to your website to admire the photographs and illustrations. Your visitors come with a goal in mind (typically to learn about or purchase certain products or services, then to purchase/convert), and they'll mentally rate your business according to how well you help them accomplish that goal.
Solid visual design and experiences create trust. If that trust is broken (or never established in the first place), the barrier to overcome that negative impression is significant. It forces all other areas of a brand's site to work that much harder to rebuild trust.
Consider this list of best-practice tips we use to refocus ecommerce sites on creating great customer experience:
Make sure your visual design reinforces authority, trust, and service. Strive for an effective design and be wary of over-design. The simpler the design, the better the experience is going to be for your customers.
Optimize your business around your best prospects. Everyone isn't your customer. Focusing your strategy around meeting the needs of your target audience will avoid attracting unqualified prospects to your website.
Don't crowd your website pages with jargon and marketing. Use it to highlight products your best customers are buying, images that inspire, and content that is actually consumed.
Listen closely to your customers via surveys, social media, data analytics, user testing, and such.
Study your customer journey and understand your best prospects' goals. Build ease and trust into every step. Lay out clean, user-friendly paths to purchase and lead generation.
Be human. Be kind. Drop the corporate highhandedness. B2B or B2C is ultimately H2H (human to human) in successful communications.
Don't push your brand on the consumer. Good design is customer-centered, not brand-centered. Bad design is a site with a glut of branded content and self-serving messages.
Use high-quality images, but make sure they're optimized for load speed. If you're using stock images, try and edit the images to seem as unique as possible so they stand out against the dozens of other sites using the same pictures.
Make liberal use of reviews and recommendations. You should take advantage of every opportunity you have to build credibility and trust with your customers.
Make it super-easy for your prospects to contact customer service or get rapid answers to their questions. Technology like Chatbots and live chat have made it easy for companies to offer 24/7 support for their customers. Gone are the days of having to pay for massive customer support teams for mediocre service
Use a rigorous testing program to check your theories about the desires of your prospects against their actual preferences. User testing and A/B testing are two of the best ways to make improvements to your customer experience. Measure your theories against your actual visitor behavior. If your changes result in your desired behavior, it means more revenue. Check out our exhaustive list of available usability testing tools.
Be ever-mindful of the need to capture the handful of seconds a visitor grants you. Quickly establish trust and convert that trust into an action that starts them down the path to purchase.
Use smart navigation and search functions to make it simple and easy for your visitors to find what they seek.
Check often to be sure your website pages are loading into the visitors' browsers within a few seconds. Otherwise, they will click away without ever seeing your site. Research indicates that 53% of people will leave a mobile page if it takes longer than 3 seconds to load. This could have a severe impact on your conversions if customers don't want to wait for your site to load.
Focus your efforts on helping your visitors research and purchase your products.
Make sure your ecommerce site reflects the look and identity of your brand, but that it serves the goals of the consumer.
Need More Sales? Take a Close Look at & Improve Your Customer Experience
Brand sites that champion the torch of bad design emphasize videos of sponsored athletes pulling off X-Games caliber tricks on a half-pipe, a boring wad of blog posts on industry news, or rotating banners of brand campaigns front and center on the homepage.
No wonder visitors yawn and leave.
Smart executives make sure their sites are built around the primary goals of ecommerce: to serve customers and sell products.
When the day's receipts are tallied, customer satisfaction and sales revenue are the things that really matter. Your site design is a supporting factor, not the goal.
Don't know how or where to start improving your ecommerce customer experience? Here at The Good, we can conduct a free landing page assessment to help discover the top conversion blockers that are keeping your business from delivering the best possible customer experience.
Resources: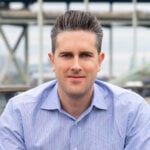 About the Author
Jon MacDonald
Jon MacDonald is founder and President of The Good, a conversion rate optimization firm that has achieved results for some of the largest online brands including Adobe, Nike, Xerox, Verizon, Intel and more. Jon regularly contributes content on conversion optimization to publications like Entrepreneur and Inc. He knows how to get visitors to take action.