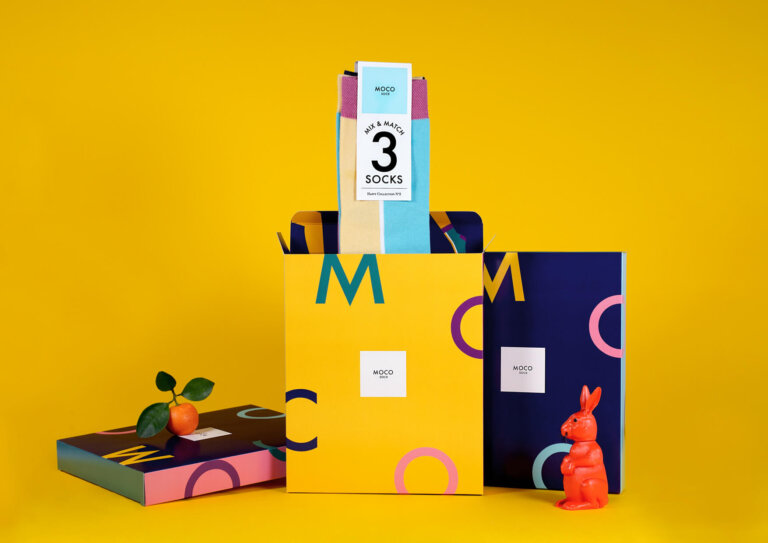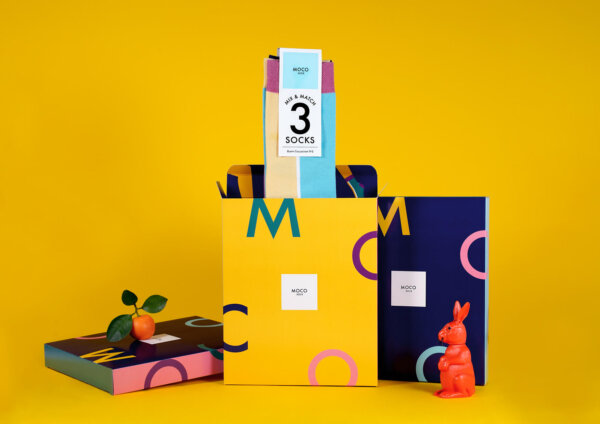 Customer Experience
Why Custom Packaging is Essential to Creating a Consistent Brand Experience
Custom product packaging plays an important role in maintaining a consistent brand experience offline.
Think back to the time where you met your current partner's (or a former partner's) parents.
Chances are good that you put a lot of effort into the way you presented yourself. It's important to make a good first impression, and the way we look or dress often has a great impact on how that first impression is formed.
Here's the thing: First impressions may seem trivial and insignificant, but they last. It takes less than 15 seconds for a person to form an opinion about a person they've just met, and as little as 3 seconds to form an opinion of a product.
Now consider your customer as the parent and your product as yourself – and you're trying to leave a good first impression.
Are you going to deliver your product to your customer in a beautifully designed custom package that speaks to the unique style of your brand… or in a plain, cardboard box?
If you want to make a great first impression with your customers, you can't neglect the packaging. In this Insight, we'll be focusing on customized product packaging and how it plays a key role in establishing a memorable, consistent brand experience.
Here's what we'll be covering:
The role custom packaging plays in creating a quality customer experience
Where to start with packaging design
How product packaging can impact conversions on-site
Product and custom packaging 101
Every sustainable business is built off of repeat customers.
"Customer retention is the only profitable way for ecommerce brands to grow because repeat sales mean making money repeatedly on a one-time acquisition cost paid", Says Dimira Teneva, Head of Content at the ecommerce growth platform, Metrilo.
And your product packaging is a great place to start telling your customer that they should buy from you again. You can do that by bringing your unique selling proposition onto your packaging.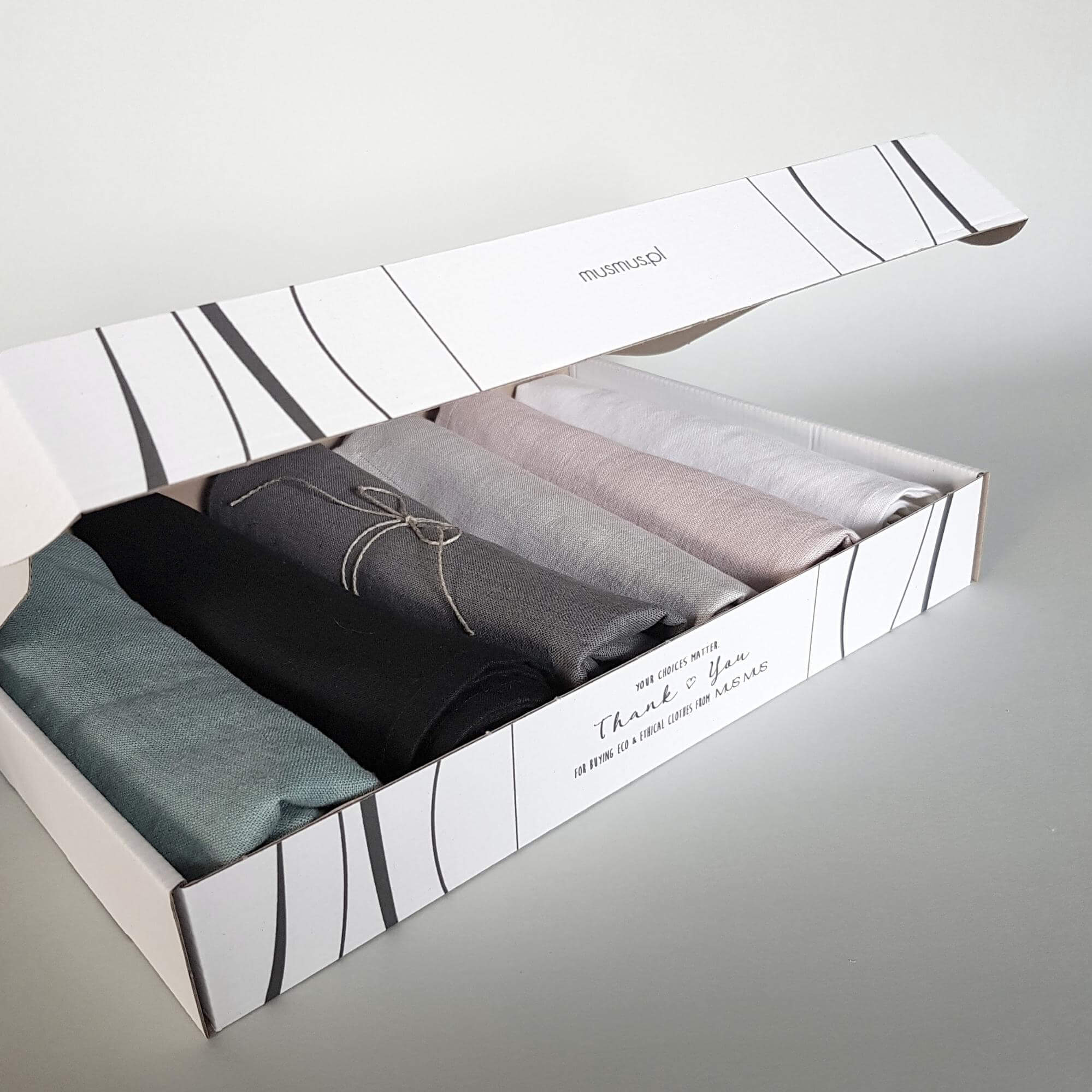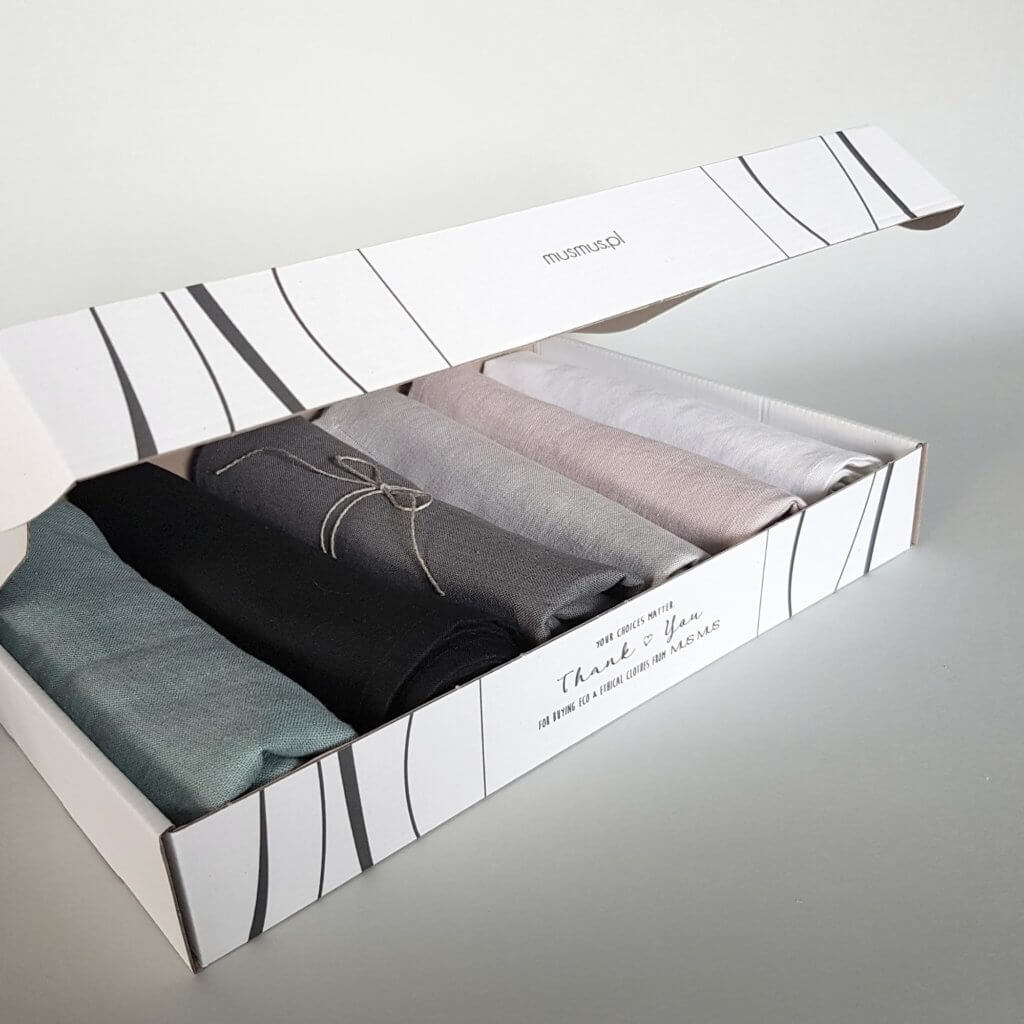 Oftentimes the packaging for your product is the first touchpoint that customers have with your brand outside of your website. The packaging sets the stage for your customer's experience, while also reaffirming the reasons why they chose to purchase from you in the first place.
If you've put plenty of time and resources into creating a stunning and frictionless user experience on your website, but then deliver your product in a plain, unbranded box, what does that say about your brand? Not delivering a consistent experience throughout the entire customer journey is a surefire way to disappoint your customers.
Nice website, but poorly presented product? While deceitful isn't the right word, you can be sure that your customer will be left feeling extremely underwhelmed.
Subscribe to our newsletter, Good Question, to get insights like this sent straight to your inbox every week.
Strengthen your branding with custom packaging
Nothing says "great value for the money" like giving your customers a little more than what they're expecting.
And no, that doesn't mean throwing in movie tickets or an Amazon voucher. It simply means showing your customer that you've gone the extra mile to give them more than they bargained for.
That may be as simple as a little thank you note or wrapping your product in some custom branded tissue paper. Quality product packaging can also be a selling point that you list in your product descriptions (more on that later).
German-based apparel brand, Malimo, is a great example of how you can level up your packaging without having to put in too much effort. Every one of their packages includes a handful of unique items: a handwritten thank-you note, a card explaining their commitment to sustainability, and a sticker. It's simple, but it goes the extra mile in delivering a personalized experience to the customer.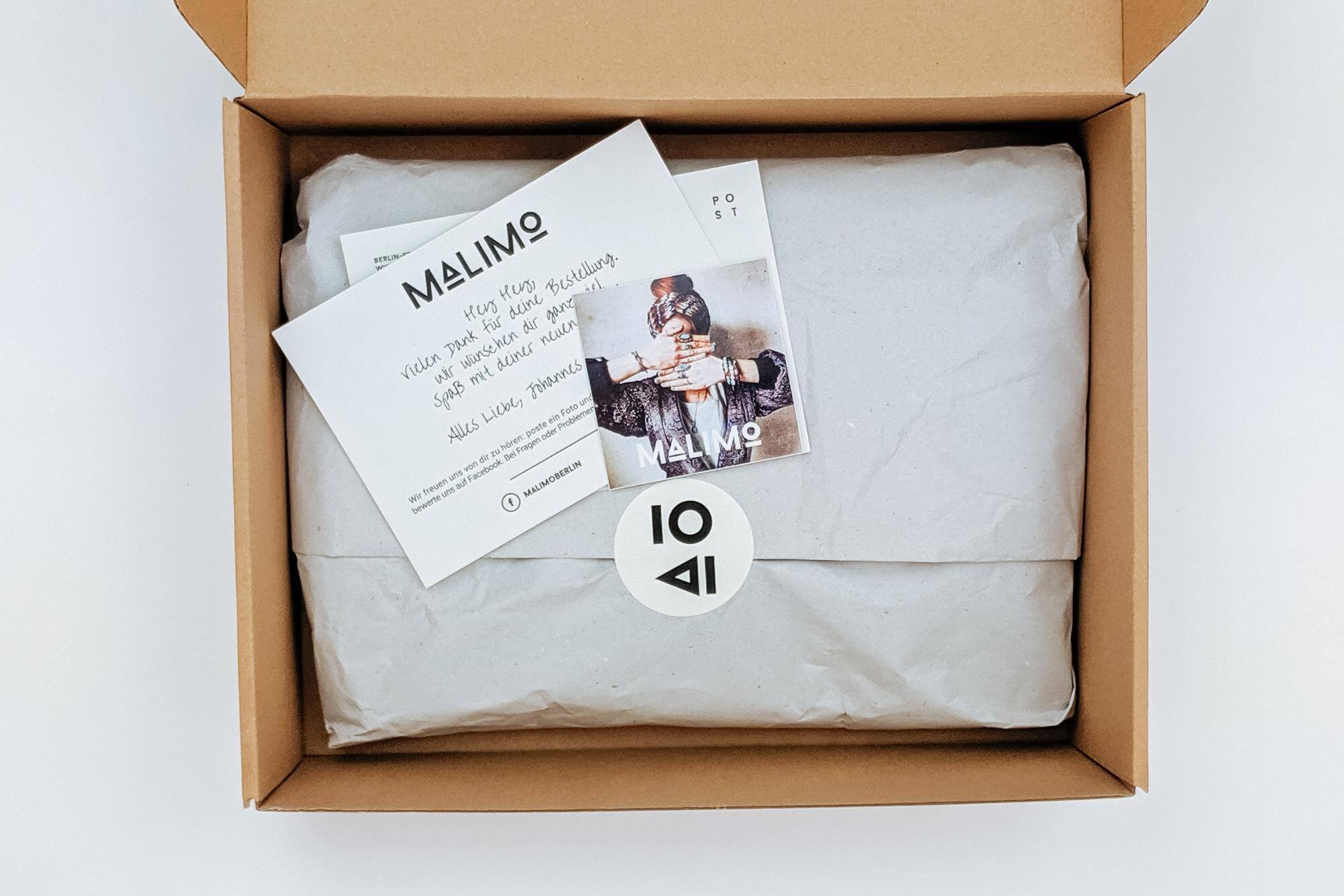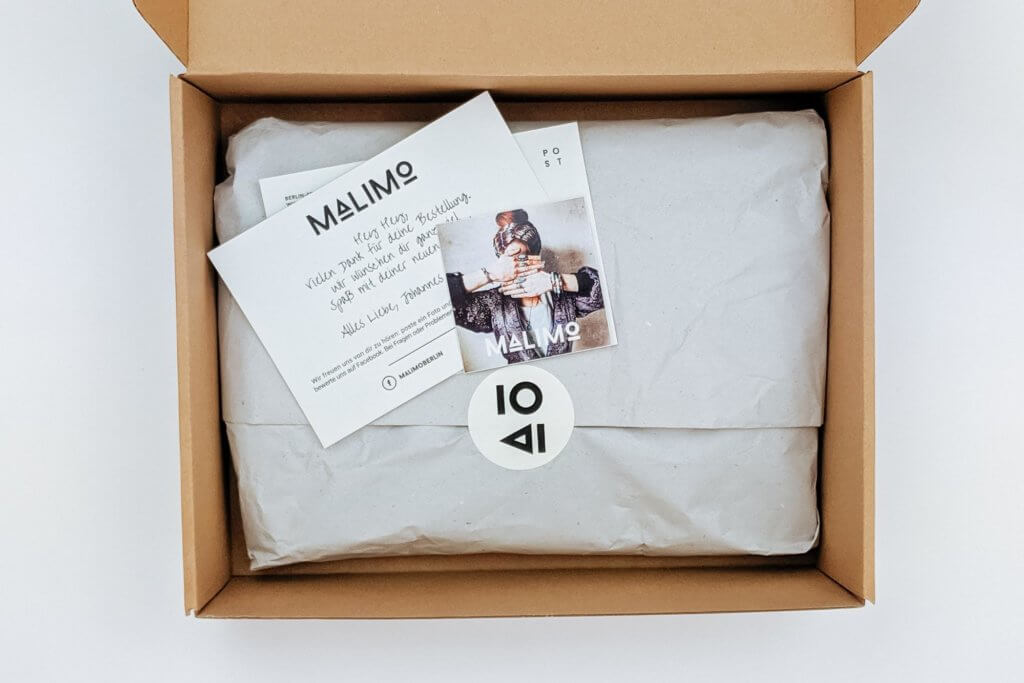 The power of unboxing
Everyone's familiar with the excitement of coming home to see a package waiting for them on their front porch. Even if you know what you're getting, there's still an excitement when it comes to the reveal, if time and care have been taken to make the reveal part of what you already liked about the brand. Unboxing builds on our desire and enjoyment around the unknown.
The personal touches of an unforgettable unboxing experience can provide a great customer experience and grow repeat conversions. Providing your customers with a unique unboxing experience lets them know that not only do you care how the product is delivered but that you go the extra mile to ensure they receive the best possible experience from end-to-end.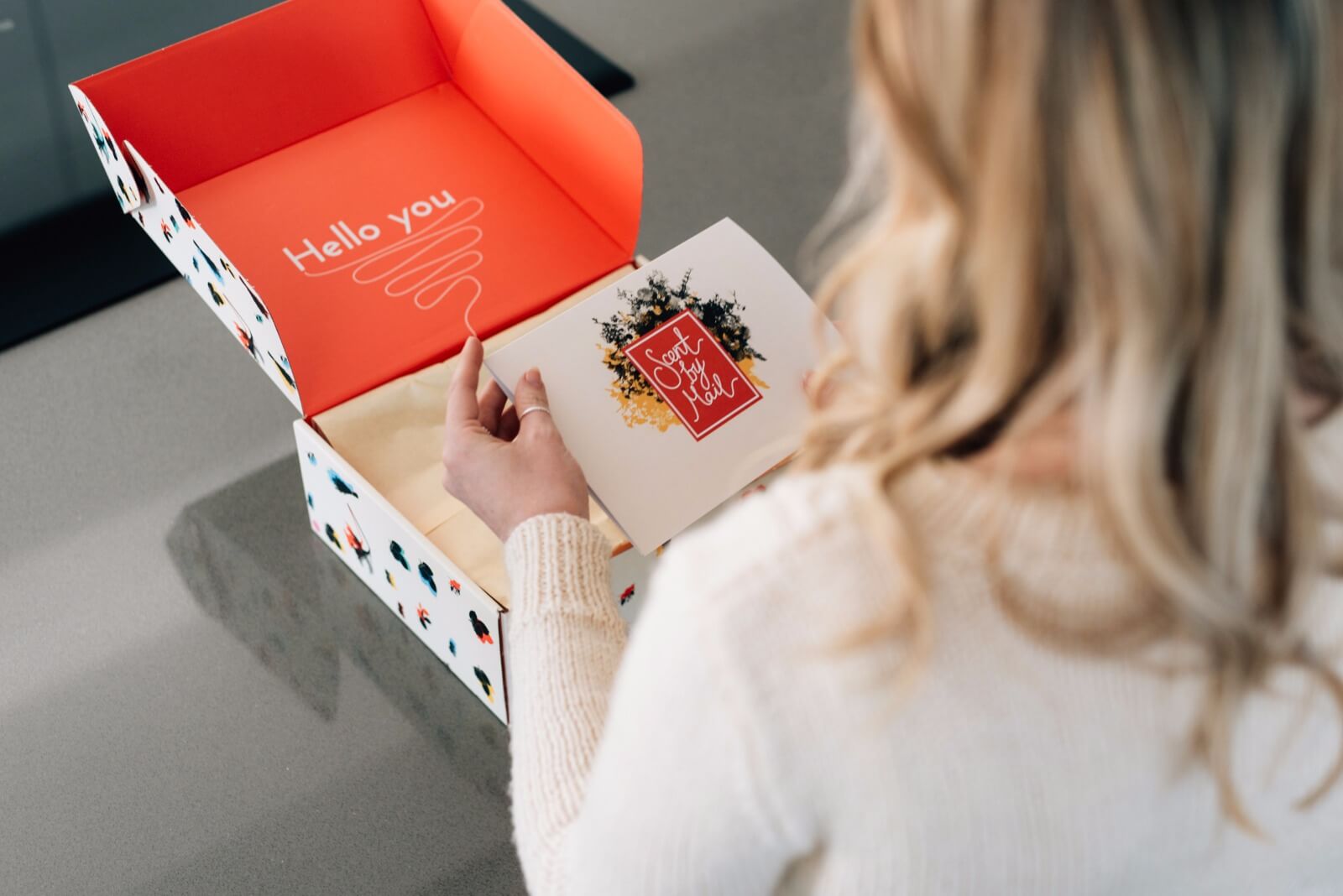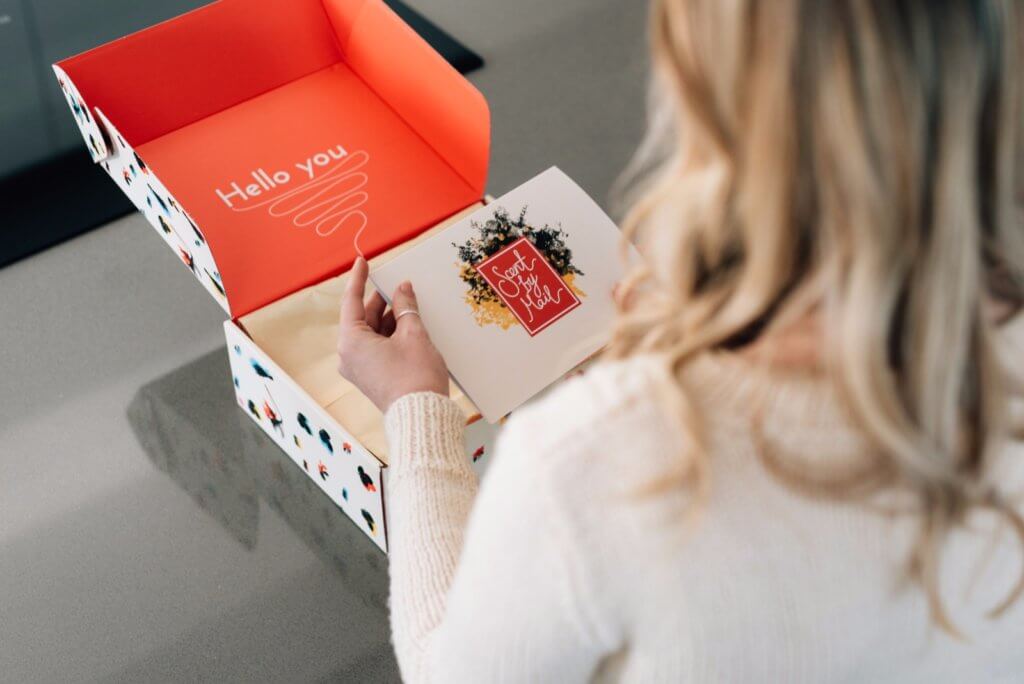 How to create quality packaging
Right, so you're now convinced that good design and quality packaging can make a difference in how your customers perceive your brand. Here's what you'll need to know to actually get started designing packaging that satisfies your customers expectations.
Make it serve a purpose (form follows function)
First and foremost, your packaging is there to keep the product safe and secure. In the world of packaging, form always follows function.
Yope is a great example of a company using product packaging that: 1) is functional 2) protects the product, and 3) aligns with the aesthetic style of the brand. It's completely ok to get carried away with intricate, stylized packaging (in fact, we encourage it), just as long as it satisfies its first job of protecting the product.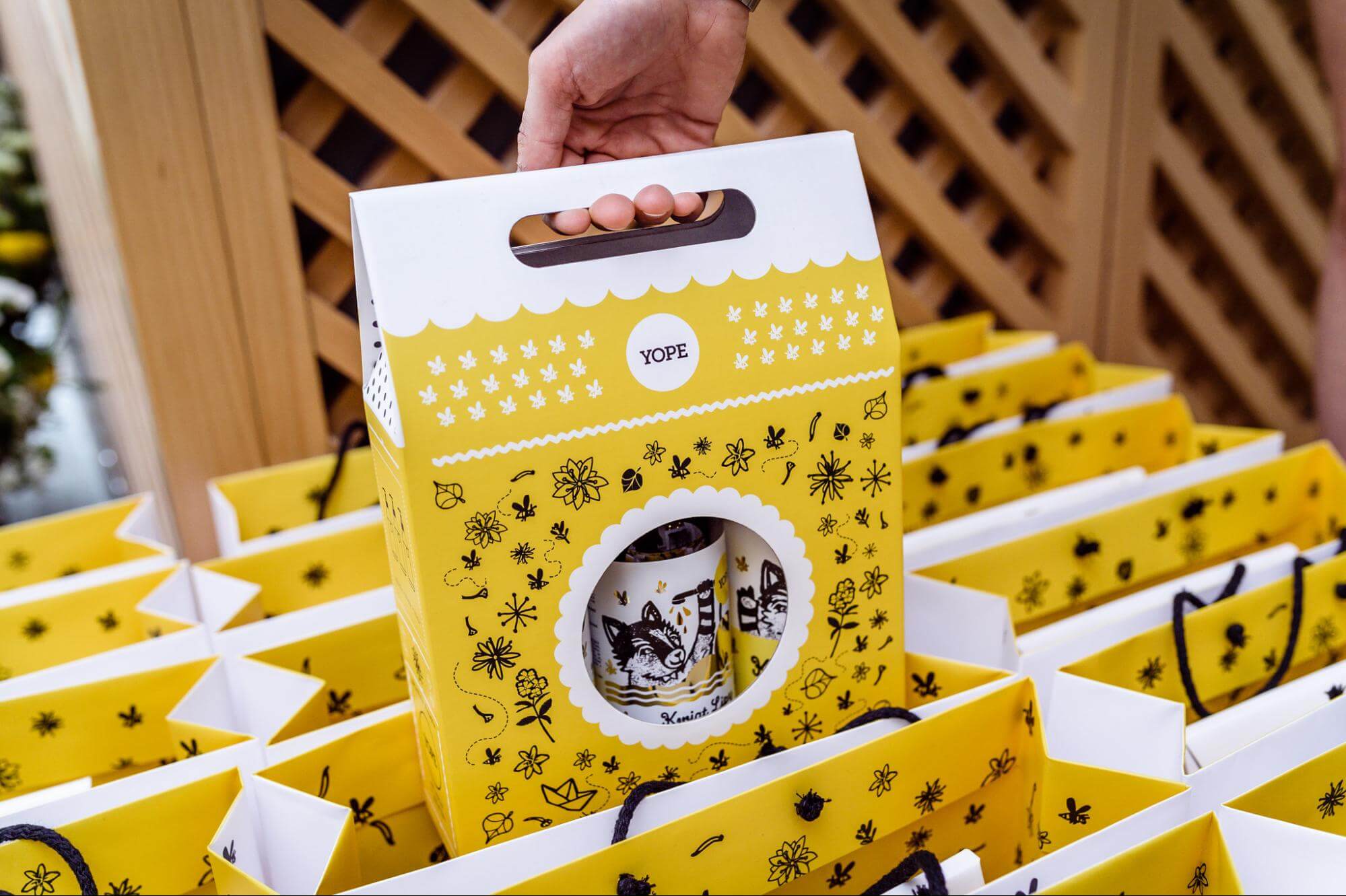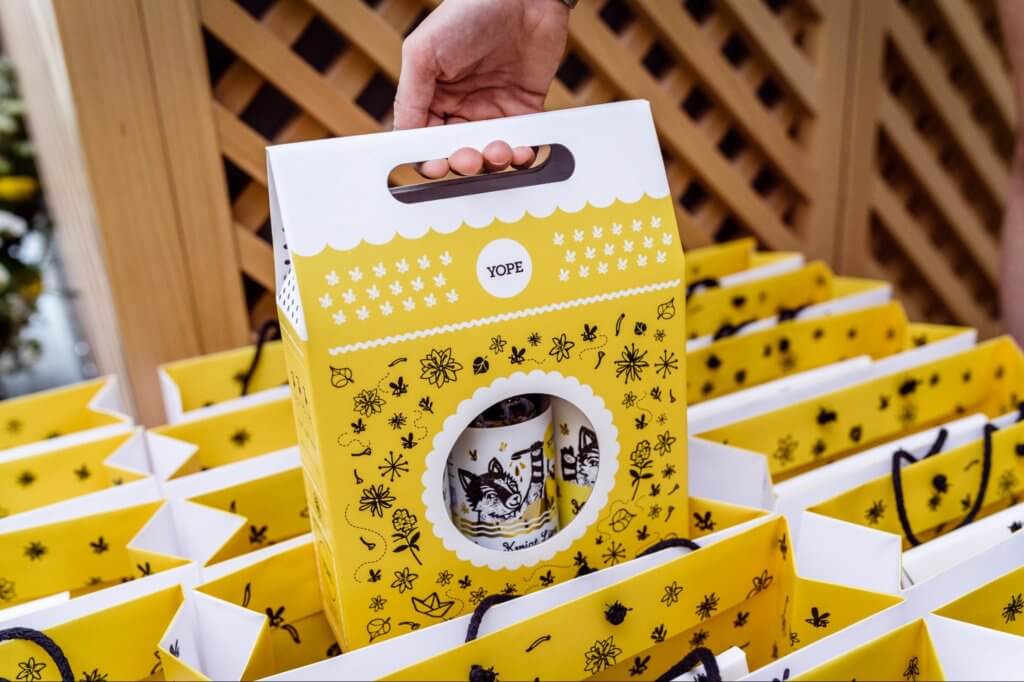 In a retail store, this would stand out and draw attention. Sold online, it keeps multiple products together to make shipping easier. There's not much point to using packaging that looks pretty if it doesn't protect your product from damage in the shipping process.
Brand your custom packaging
Once you've picked the proper type of packaging for your product, it's time to start getting branding involved.
Chances are good that you've invested a solid amount of time into creating your branding style guide: logo, colors, shapes, textures, messaging, etc. If you want your packaging to leave a memorable impression on customers, make sure it aligns with the branding guidelines you outlined in your style guide. This helps create a feeling of consistency, from the online space into the physical realm.
Also, don't forget to follow packaging legal requirements in the markets you're selling to. Different countries have different regulations around how you're legally allowed to ship products, so make sure you're in compliance with regional laws before moving forward with any custom packaging.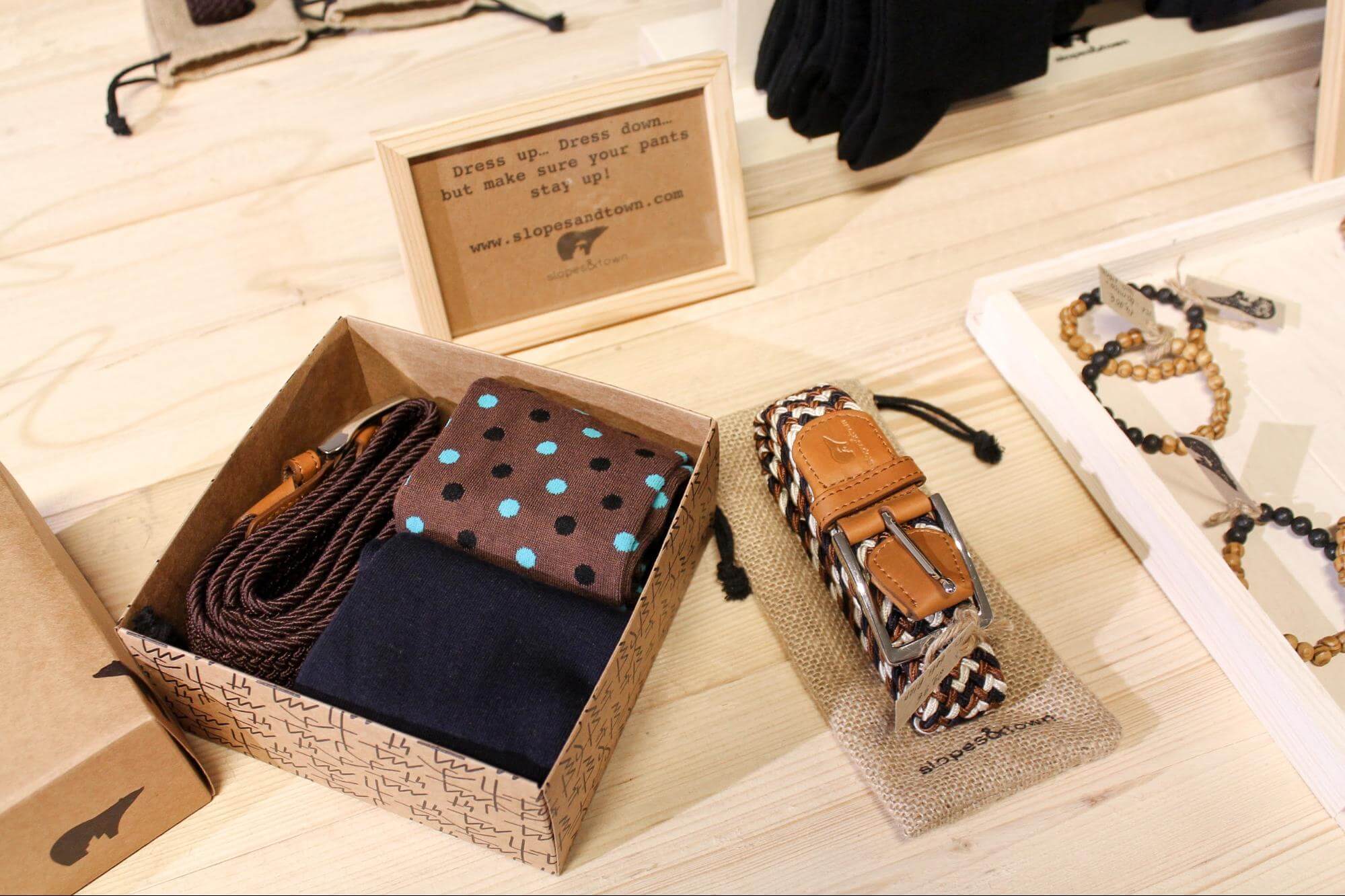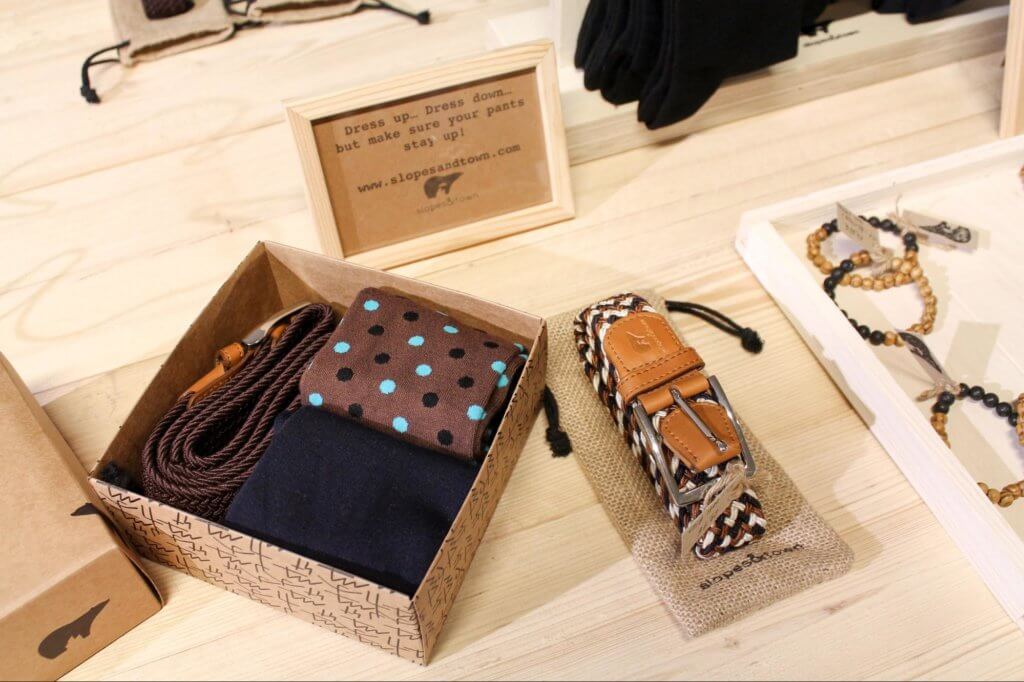 Brand image
To really get the most of your packaging design, the material and texture of your packaging need to work with your logo and branding.
If people know the shape of your logo (Apple, for example), you can hot stamp or emboss your logo, as the shape is easily recognized. Alternatively, if colors are most important to you (like Google), then you'll need a canvas that complements these colors.
Moon Sling opted for packaging design that amplifies the uniqueness of their brand. They ship their products in recyclable corrugated cardboard (which aligns with their commitment to sustainability and ethical business practices) and have a simple cutout of their logo so that customers get a glimpse of the high-quality linen fabric before they even open the package.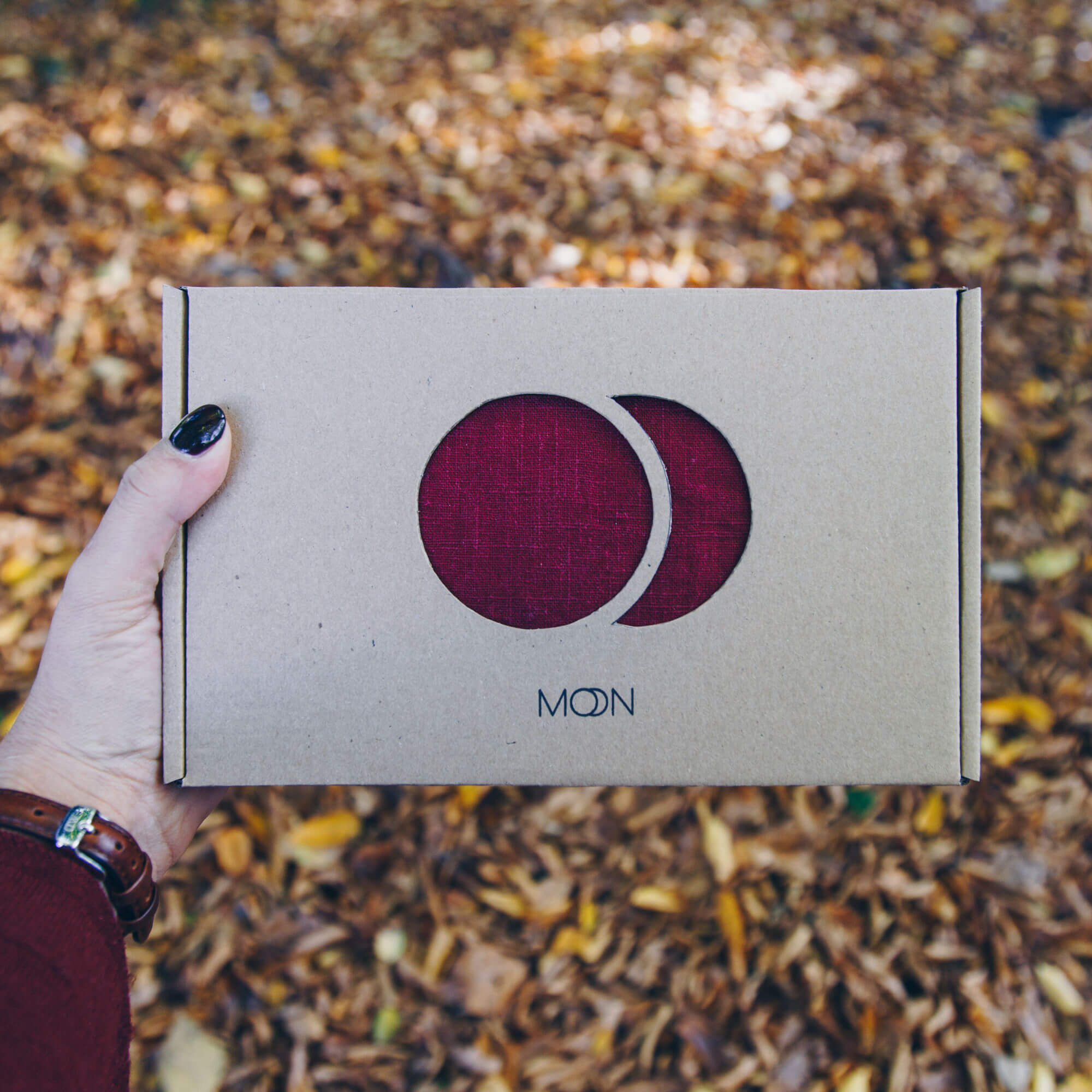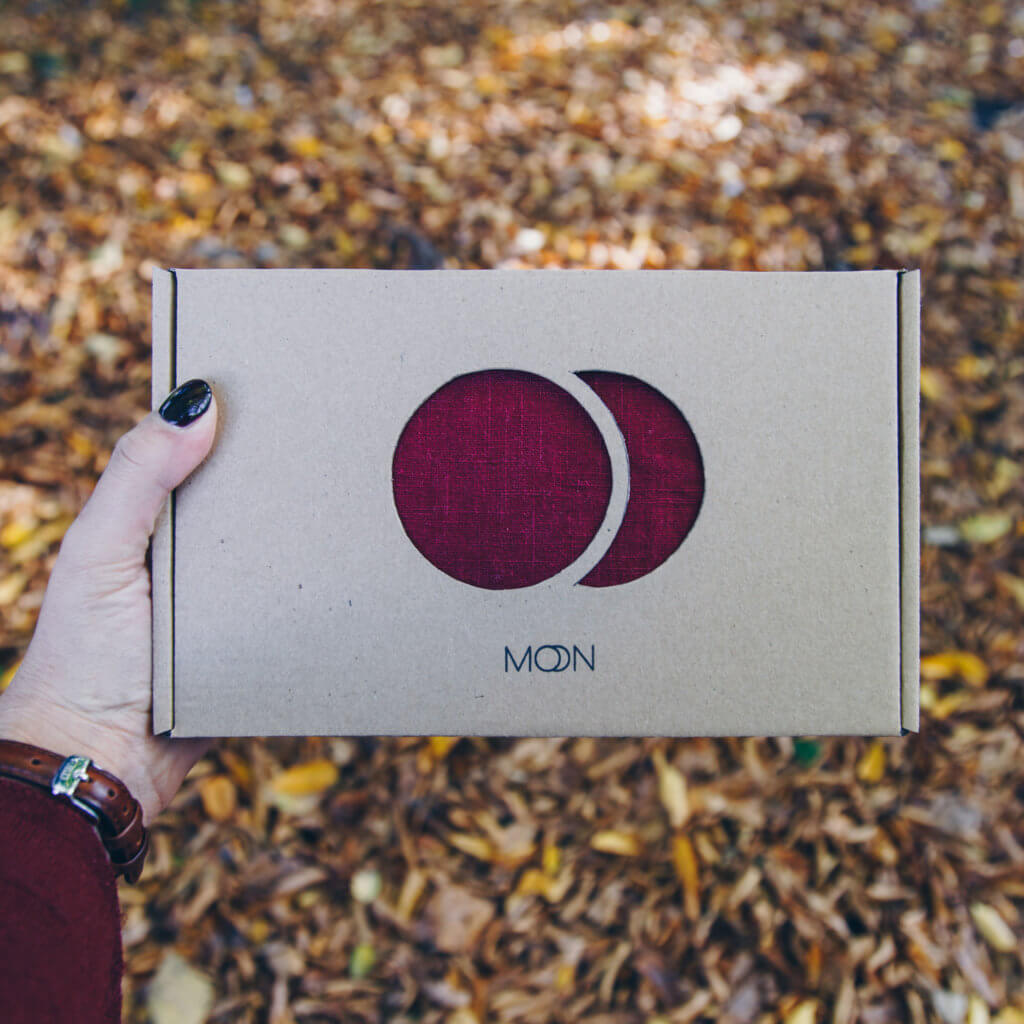 If your product is swimming in opulence, then a rigid cardboard box with a subtle black texture is going to compliment your brand experience.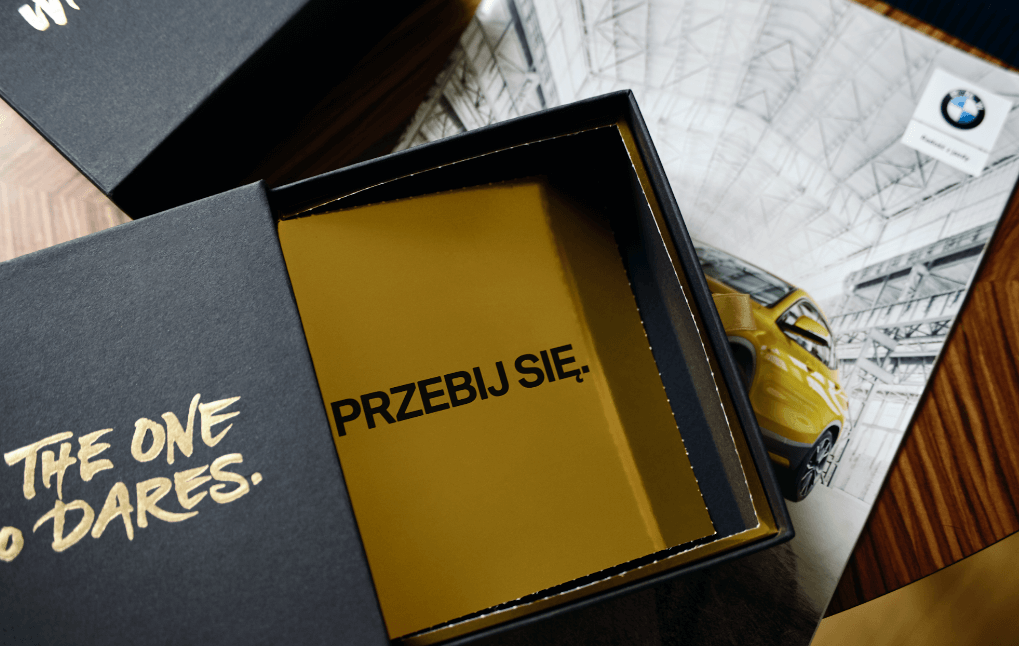 As with most creative mediums, packaging design is only limited by your imagination. Materials, shapes, textures – if you can dream it, chances are there's a way to pull it off (within the limits of shipping regulations that is).
Custom packaging for resellers
Many online retailers sell products from dozens of different brands. For example, the online clothing retailer, ASOS, has hundreds of different brands that they carry and distribute, so how do they maintain a consistent brand experience through their packaging?
Their solution was to create an eye-catching poly mailer bag. Now their brand is synonymous with the black and white bags their clothing ship in. Every time you see a bag with this pattern on it, you immediately know who it's from without even needing to see the logo.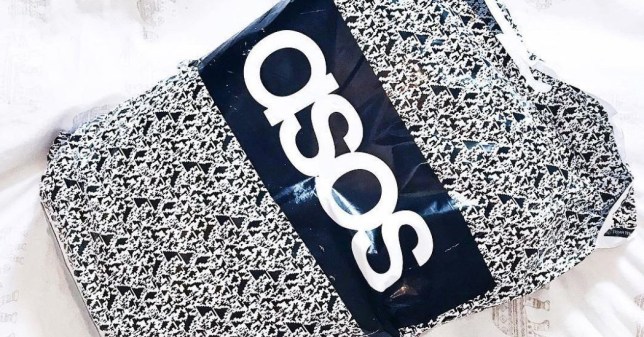 How product packaging can impact conversions on-site
Great product packaging speaks directly to the quality standards of your brand. If you can provide your customers with an amazing overall buying experience, it'll have a positive impact on your perceived brand value and your bottom-line.
As a value-add for your products, consider mentioning custom packaging directly on product detail pages (PDP). If you ship everything in recyclable (or compostable) packaging, that should be called-out as a feature so visitors are fully aware of your company's commitment to sustainable business practices.
The brand Boxed Water is Better is a great example of how you can carefully highlight specialized packaging throughout the website experience. Notice how they draw attention to their "100% recyclable, refillable & BPA-free" packaging in the product description. This company is revered for their sustainable product packaging, and it's likely contributed to their rapid growth in the bottled water market over the last several years.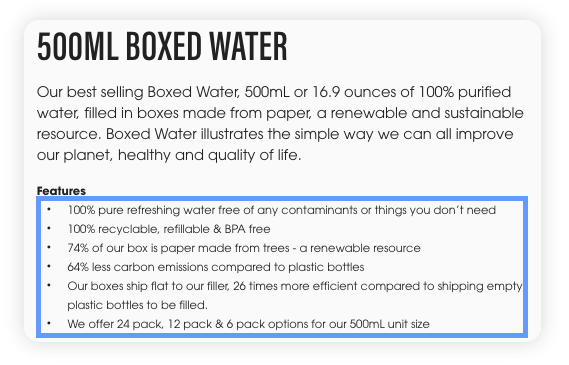 If your business is investing the time and resources into creating a unique packaging experience, make sure you call attention to that throughout the purchase process. You may be surprised by the impact it can have on your website's conversion rate.
It's time to get packing!
Regardless of what you sell, you've got competition. The smallest nuance can either convert a customer or send them to your competitor.
Quality custom packaging, whether in-store or online, can be that little piece of added value that makes your customer think 'wow, I got a lot more than I bargained for'. It ensures that your brand's name, along with a quality product, will stay in their mind well after the transaction is complete.
If you want to start using custom packaging for your brand, head over to Packhelp and use the online designer to drag-and-drop your branding onto your ideal packaging.
Subscribe to our newsletter, Good Question, to get insights like this sent straight to your inbox every week.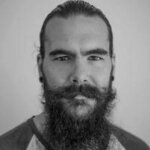 About the Author
Phil is the Content Marketing, SEO & Content Specialist at Packhelp. When he's not writing articles about fancy packaging, he can be found writing about Polish history and culture, hanging out with his dog or pretending to be a stormtrooper.