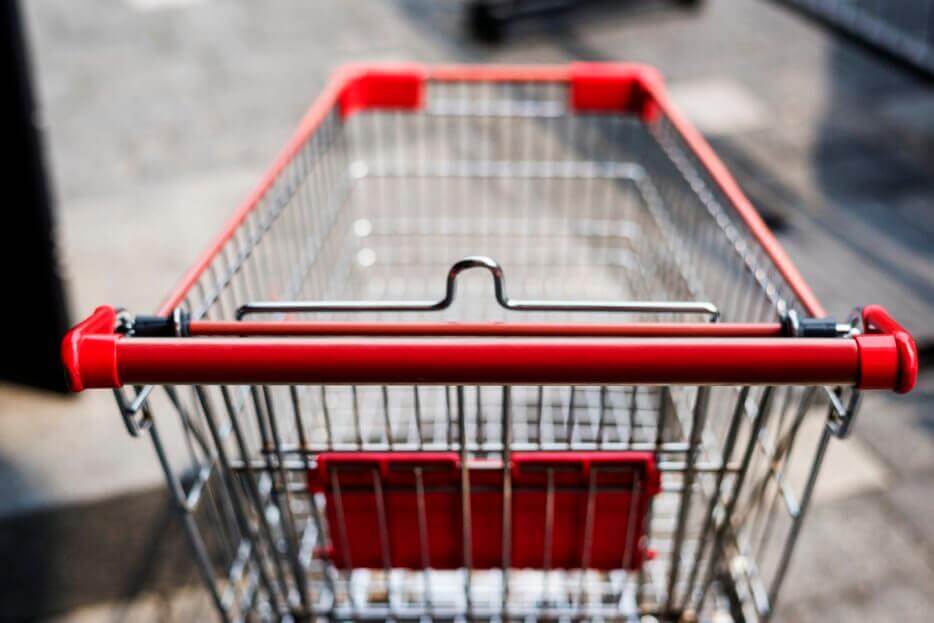 White Papers
How to Understand Shopping Cart Abandonment (and How to Reduce It)
Shopping cart abandonment is a big issue. On average, 68.5% of all ecommerce shopping carts are abandoned by customers before checkout.
We know it can be discouraging to go to all the work of attracting your target client to your website, put items in their cart, only to have them leave moments later before completing their order.
The truth is, this is a surprisingly common occurrence. The good news is, there are a number of effective solutions to reduce this cart abandonment.
That's why we produced this white paper on shopping cart abandonment.
What is Shopping Cart Abandonment?
A new customer visited your site and browsed through your product offerings, selected what they wanted, and added it to their online shopping cart. Right before they finalized their purchase, something happened. The user never completed the order and the product remains in the cart until your site automatically clears the order.
Why Does It Happen?

Though it's tempting to write it off as bad luck or coincidence, the statistics prove that there's more to the story. Cart abandonment is simply a part of the customer's buying cycle. A staggering 98% of visitors won't buy on their first visit.
In fact, only 0.25% of new visitors to your site will make a purchase. If you can get them to visit again, your chances of making a sale increase by 900%. Once they've reached the decision to begin the purchase phase (Step 3), you must ask yourself, how can you better resonate with them to ensure they complete their purchase on your site? In a recent study, customers were asked why they didn't make a purchase.
The results of the study show that the root cause of cart abandonment is based on five unique customer behaviors:
1. Presented with unexpected costs
It is important for the customer to ensure that they're getting a fair deal before they complete their purchase. In most cases, this means they're looking for the lowest price and free or low-cost shipping. Savvy customers are cautious of any added fees that increase the total cost of their purchase.
If customers are presented with any additional costs beyond the price of the order with a reasonable associated fee (e.g. a low shipping cost), then they are 56% more likely to abandon their cart and never return.
2. Just browsing
If the customer is just browsing, they are still in the research phase (Step 2). We need to recognize this and plan our customer journey accordingly. Many times, we can present them with a reason to return: limited time availability, low stock notifications, special sale prices, and shipping promotions.
3. Found a better price elsewhere
Frequently, customers use shopping carts as a wish list. While browsing your site, they will save items they may want to buy at some point in the future. If you're not offering the lowest price available for the same product, give the customer a reason why they shouldn't go anywhere else to buy it.
4. Technical issues
Many of the other reasons customers cite as to why they abandoned their cart include technical items that be prevented by your site development team.
For example, the website crashed or timed out during the purchase leading the customer to decide against trying the purchase again. Development teams carefully monitoring website uptime and bug reports are critical to the customer experience in preventing shopping cart abandonment.
5. Poor checkout experience
Customers also mention negative experiences from checkout procedures that ask for too much information or take too long to complete. Envision the ideal purchase experience that a customer would want to have in a brick-and-mortar store: a simple, fast, friendly transaction. Streamline your checkout procedures to eliminate any unnecessary steps and match this ideal experience on your ecommerce site to reduce cart abandonment.
What Can Be Done?
75% of all customers who abandon their cart do so with the intent to purchase the same product in the future and 72% of these users intend to buy within the next 48 hours. So it's critical to continue the dialogue with these users through channels such as:
1. Recovery emails
User database management and website tracking provide the tools we need to set up a trigger-based email remarketing campaign: an automatic email sent to the user within a pre-set timeframe with the product name, image, and link. The recovery email can remind the customer of the products available to them from your site. This is a great tool to drive traffic back to your site because statistics also show that cart abandoners will spend 55% more on their return visit to complete the originally abandoned purchase.
2. Loyalty Programs
A large majority of brick-and-mortar retailers offer loyalty programs which reward their returning customers with perks for every purchase. These loyalty program members also spend an average of 13% more and increase shopper annual visits by up to 20%. As more retailers expand their loyalty programs into their ecommerce sites, new opportunities open up to offer value adds to cart abandoners shopping for the best price.
3. Discounts
In our experiences driving online sales for brands large and small, we have often seen ecommerce sites offer discounts to customers in their recovery emails. Unfortunately, this leads to a common way for savvy customers to game the system and get additional discounts by intentionally abandoning carts.
Always offering discounts to all customers who abandon shopping carts is not recommended, as you do not want to condition your customers to expect it. However, implementing a trigger-based recovery program that offers a discount on first purchase and signup for a loyalty program, can be a winning combination.
How The Good Can Help You
At The Good, we see cart abandonment as a tremendous opportunity for companies to convert lost sales into strong and profitable customer relationships.
These customers have already engaged with you to create an order. Now is the right time to keep them on their journey to complete the purchase with you. Every brand is different, but our data-backed processes and intelligent experiments are designed to create a solution that will resonate with your customers and rescue more sales.
The Good can form a plan to reduce cart abandonment as a part of our Conversion Growth Program. If you would like to learn more, visit thegood.com. Resources: