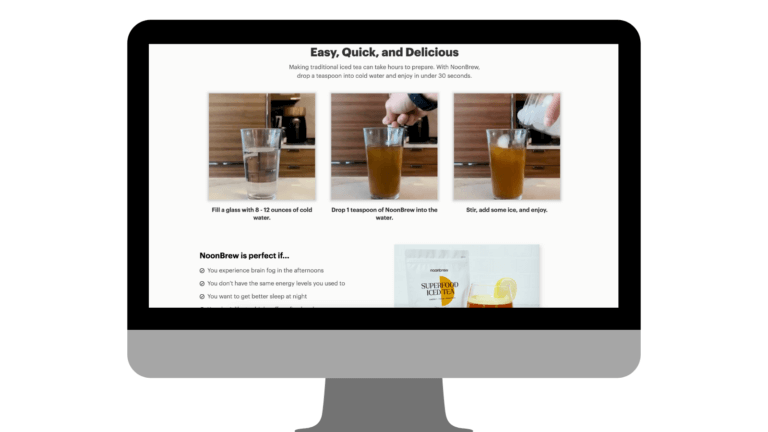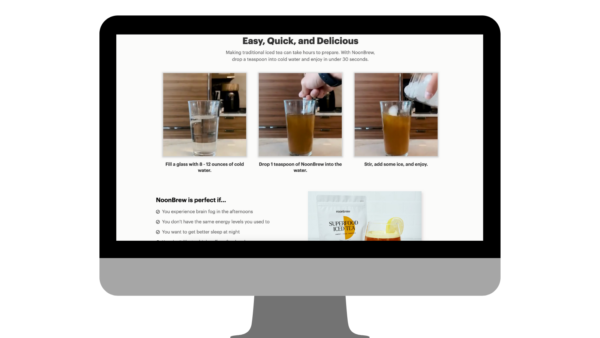 Customer Acquisition
How To Use Ecommerce Video To Drive More Sales
Learn how you can use ecommerce video to increase conversions on your site. We cover the top 4 things you should consider, examples from winning brands, and more.
YouTube. Netflix. TikTok. Instagram. Zoom. We live in a world that is dominated by video. We use video as entertainment, to learn new skills, and to communicate with others.
We also use video to help us make buying decisions.
Now, more than ever, ecommerce video matters. If you want to reach more customers, drive more sales, and keep pace with your competitors, you absolutely need to leverage video.
In this guide we're going to cover:
Why ecommerce video is so important
The different types of videos you should be using
How to effectively create and promote videos
Why is video important to ecommerce?
Video is critical for your ecommerce marketing strategy for a number of reasons. First and foremost, it allows potential customers to better understand products.
Unlike brick-and-mortar retail, customers can't physically touch ecommerce products before purchasing. But video can meet this need by showing the product in action and giving customers more context for what it looks, feels, and acts like day to day.
Let's take a look at some of the facts:
The bottom line is that using videos is essential for the success of your ecommerce store.
Videos increase conversion rates, boost sales, and increase trust levels.
6 Types of ecommerce video you should be using
Every brand approaches video differently, but these are a few of our recommended media efforts for boosting conversions.
1. Product demonstrations
Perhaps the most obvious way to use ecommerce video is with product demonstrations.
There's a reason that infomercials have been used for years to drive sales of products like Oxiclean and Ginsu knives. Seeing a product in action is much more compelling than simply reading a series of bullet points about what the product can do.
Product demonstration videos allow you to highlight specific product benefits and show potential customers tangible ways that products will improve their lives.
MUDWTR uses simple product demonstration videos throughout their homepage to show how to make their drink, what the beverage looks like, and how easy it is start your day off with it.
2. Product spotlight videos
Product spotlights allow customers to get an up-close look at products they are considering buying. They help customers imagine how something will feel and what materials it is made from.
Think of how Apple uses ecommerce product spotlight videos to highlight the sleek design of their latest computers. They rotate it so that you can see the clean edges, technology, and the crystal clear displays.
Customers may not be able to physically touch the products you sell in your ecommerce store, but well-done product spotlight videos can compensate and improve this aspect of the customer experience.
3. Lifestyle videos
Lifestyle videos show real people using your products in their daily lives. They help customers envision how they might use the products and give them a sense of how the items may serve their day-to-day needs.
If you sell waterproof hiking boots, you can show a hiker trudging through deep puddles and then show his dry socks as he's taking off his boots. If you sell fitness equipment, you can show people of all types and sizes using your equipment in various ways.
Make your lifestyle videos relatable to your target audience, and get them excited for all the ways your product will enhance their life.
Here's a video from Peloton that combines a product demonstration with lifestyle content woven throughout.
4. Testimonials
Testimonial videos are one of the most effective ways to increase sales and overcome objections. But above all, they build trust.
They're usually formatted as a short video that captures an individual's experience with the product or service, their opinion on it, and why they recommend others buy it too.
Testimonials ease customers' fears because they have social proof that your products really work and people benefit from them. A person might not believe everything you say about your products, but they will likely believe a verified reviewer.
This example from Code Academy shows how a great testimonial can demonstrate the value of a product or service through the eyes of a customer.
5. Tutorials
Tutorials are an effective way to show your target audience how to use your products to achieve a specific outcome.
For customers who are deep in the research stage of the buying journey, product tutorials can provide the assurance that they'll be able to accomplish what they want with your products.
Tutorials can also reduce product returns by decreasing confusion or frustration customers might experience while trying to use your products.
Crossnet does a great job of this on their product page, showing video and written instructions for how to play their sport.
6. Video ads
A number of ecommerce brands have achieved enormous success using promotional videos that are full of personality.
For example, Dollar Shave Club became a household name almost overnight with their "Our Blades Are F***ing Great" advertisement.
If you have the budget, think about creating a video ad in your brand voice that not only sells products, but builds brand love.
Subscribe to our newsletter, Good Question, to get insights like this sent straight to your inbox every week.
How to create and promote impactful videos
The good news is that ecommerce videos have gotten exponentially easier to create over the last decade. With smartphone cameras now able to shoot in 4k at 60 frames per second and easy-to-use cloud-based video editing software, quality ecommerce videos can be produced relatively inexpensively.
That being said, you still need to be strategic about how you create and promote videos that make an impact. Here are some things to guide you in the creation and promotion processes:
1. Consider the entire customer journey
When deciding which types of videos to create, it's tempting to go right to the product page, which is usually near the end of the buying process. And while product videos are certainly essential, don't neglect the other stages of the customer journey and conversion funnel.
For example, ecommerce video is an excellent way to capture someone's attention in the Awareness stage and move them into the Interest stage. When a person is in the Research stage, consider using educational content, like explainer videos and tutorials. At each stage of the journey, customize your video efforts to meet the need of shoppers.
2. Use video for retargeting and lead generation
Two of the best ways to use your videos are retargeting and lead generation, which really go hand in hand.
If someone shows interest in a video, perhaps by watching more than the typical viewer, you can retarget them with a relevant landing page. Or you could retarget them with a second video that is designed to further qualify leads before ultimately directing them toward an opt-in page.
3. Match the right video to the right platform
Not every video is necessarily right for every platform. Most TikTok videos are 60 seconds or less. Longer videos, like tutorials, are much more effective when they're shared on platforms like YouTube or Facebook.
This reality should also inform which platforms you target for each stage of the buying journey. As a general rule (though not hard and fast), brand awareness videos are going to be shorter, and thus more appropriate for short form social platforms like TikTok and Instagram. The further down the funnel you get, the longer your videos can be since prospects are increasingly willing to spend more time engaging with your content.
4. Use videos in multiple places on your website
Product pages aren't the only place to effectively use videos on your website. Create a centralized hub for all your product tutorials. Answer questions with videos on the category page. Show off your latest videos in your blog posts. By embedding your videos across your website, they'll get more engagement and build a better customer experience.
Beyond your website, you can repurpose video assets into pieces of content for ads, live events, sponsorships and more.
5 Winning ecommerce video examples
So, what does a winning ecommerce video look like? Let's see!
Native Union
In this video, Native Union tells a wonderful story of convenience for modern technology customers. Why does this video work so well? Because the product concept and utility are novel, but they are difficult to describe with words alone.
Training Mask 3.0
This video is a perfect example of showing a product in action. Not only does it highlight the primary feature of the mask (the ability to increase training intensity), it also shows a variety of athletes using it in unique locations. The end result is a compelling video that appeals to those athletes who want to train at peak intensity.
Kelty
This video is a hybrid between a product demo, tutorial, and advertisement. It shows the product in action, explains all the different ways to use it, and highlights key features, such as the amount of weight it can hold.
Sierra Designs
This video is perfect for someone who is in the research stage of purchasing a single-person tent. The designer explains the thinking that went into the tent design, as well as answers multiple questions that potential buyers might have. And because he is also a backpacker himself, he can speak with authority on the subject.
Onzie
Onzie has traditionally made fitness apparel for women. When they decided to branch into men's apparel as well, they used this video, which features lifestyle shots of the products, along with a booming soundtrack. It effectively conveys the message of their new clothing line.
Use ecommerce video to increase conversions
To increase conversions and build a better customer experience, you need to utilize ecommerce video.
If you don't have any videos currently on your site, start with your product pages. This is the lowest hanging fruit, and product videos could be the exact nudge shoppers need to make their purchasing decision.
Once you have videos on your key product pages, slowly branch out, creating videos for each stage of the buyer's journey. Use A/B testing to determine where on your site and which types of videos perform the best, and then adjust your content creation efforts based on the results.
You've got this!
Subscribe to our newsletter, Good Question, to get insights like this sent straight to your inbox every week.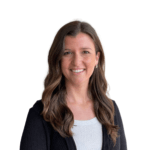 About the Author
Caroline Appert is the Director of Marketing at The Good. She has proven success in crafting marketing strategies and executing revenue-boosting campaigns for companies in a diverse set of industries.