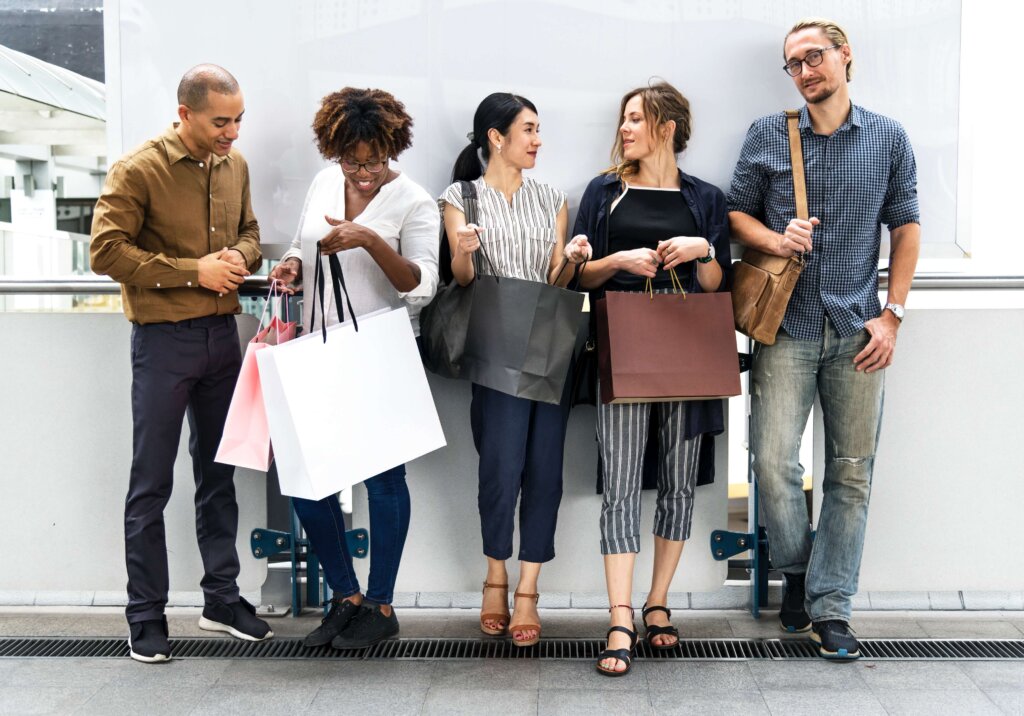 Articles
Top 10 Ways to Leverage Social Proof to Boost Online Sales
Social proof is one of the most powerful tools of persuasion a brand can employ. Getting others to promote you is infinitely more effective than promoting yourself.
Making a purchase is a journey, not an isolated event. That's why sales tactics that focus on pushing for a decision right away typically draw either a "Let me think about it" or end up with a cancelled order.
Even a well-informed, considered decision is stressful, though. That's why offering free trials or money-back guarantees are important. Those who feel confident they're making the right choice are happy buyers and willing to share it with their friends, resulting in social proof.
Those who feel confident they're making the right choice are happy buyers.
Click To Tweet
Ecommerce websites should make buying their products or services the next logical step on the buying journey. Lead the prospect to a "no-brainer" decision – one that is easy to make and easy to accomplish.
In this article, let's consider how to use one of the most powerful tools of persuasion sellers can employ. Getting others to promote you is infinitely more effective than promoting yourself. Here are the top 10 most effective ways to leverage social proof.
Why is social proof important?
If everyone is buzzing about a newly-released movie, and I'm hearing nothing but recommendations to go see it, I'm quite likely to go. On the other hand, if the reviews are sour and my friends tell me the movie was a waste of time and money, I'm much less likely to go.
Human beings are social creatures. We want to fit in. We want to be accepted and admired. We don't want to look foolish or make mistakes. Our tendency is to do what others are doing, even if we pride ourselves on individuality.
Social proof is evidence that something is popular – that others have endorsed it. By creatively and soundly displaying social proof, ecommerce website managers can stack the deck in their favor and get more sales.
Social proof is evidence that something is popular – that others have endorsed it.
Click To Tweet
After all, claims by the seller or manufacturer are suspect. Buyers are used to marketing hype. When other consumers are raving about your company, though, the prospect is more inclined to accept that "social proof" as fact.
Types of social proof
Here's how to generate social proof online to capitalize on its ability to get consumers to believe that what you say is true and what you offer is valuable: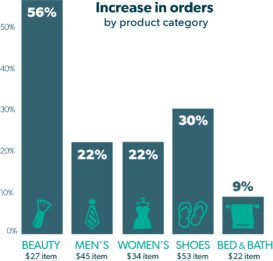 1. Reviews from purchasers
Amazon used this social proof method to rapidly build their online store. Potential buyers tend to trust what their peers say about a product more than they trust what the seller says about the product.
A Bazaarvoice study of leading internet retailers found that sales increased (depending on the category) 10% to 50% when the total number of reviews grew from 1 to 15 and the accompanying star rating moved from 3.5 to 4.5 stars (see Fig. 1).
2. Testimonials by happy users
These differ from reviews in the way they are presented. Testimonials are concise recommendations that are placed in call-out format. If reviews are the backbone of social proof, testimonials are the face. Mixing in video testimonials with your written testimonials is a particularly powerful tactic.
3. Celebrity endorsements
Remember that you don't have to enlist a Hollywood movie star for celebrity endorsements. You simply need to find those who are celebrities to the people who use the product or service.
Note how Post Planner (see below) combines the testimonial format with celebrity endorsements. Not everyone knows (for example) who Kim Garst is, but those who are power users of social media (Post Planner's prime audience) definitely know Kim.
4. Ratings from users
This is part of the review sequence. Remember to provide a way for customers to not only review the product or service, but to provide a rating. This can be a scary proposition, and it can leave you open to fake bad reviews from competitors, but the value is worth the risk. For tips on how to avoid the traps, see How to Handle Good and Bad Reviews.
5. Badges of certification
When visitors see a badge or seal that vouches for the quality of your goods, they gain assurance and trust. A Baymard Institute study looked at badges and name recognition. The better known the grantor of the badge is, the more effective it will be. Displaying a badge from even a rather obscure provider, though, is better than no badge at all. Note the confidence votes for each of the authority badges shown below.

6. "As featured on" logos
A business featured in a popular magazine or on network television has to be good, right?
The truth is that simply buying an ad gives you the right to use the logo. And the more logos you can exhibit, the more social proof you're displaying. You don't need to be famous to look famous.
Mousebreath is a lifestyle magazine for cats and cat owners. You may never have heard of the company, but look at all the media attention they've claimed (see below).
7. Number of social media subscribers
Everyone knows that this number can be artificially bolstered (as can all social proof methods), but that doesn't stop visitors from being impressed when they see how many shares, followers, fans, etc. you've attracted.
After all, everyone knows that "canned laughter" in the background of television shows isn't real – yet studies show it indisputably works to increase the perceived enjoyment of shows.
8. Client logos
If you've helped other companies build their business, display their logos to potential clients. At The Good, for example, we're proud of the work we've done for companies like Nike, Bell Helmets, Xerox, and others.
Note (below) how we stack on more benefit to social proof by not only citing client names, but adding numbers showing the revenue gains those companies realized from our services.

9. Statistics can impress
McDonald's signs moved from flaunting how many million burgers were served, to "Over 99 billion Served," to "billions and billions" served. What impressive statistics can your business claim?
The Good uses revenue increases (shown above). The HubSpot blog has over half a million subscribers (and counting). A general rule with social proof is the bigger the numbers, the better the proof.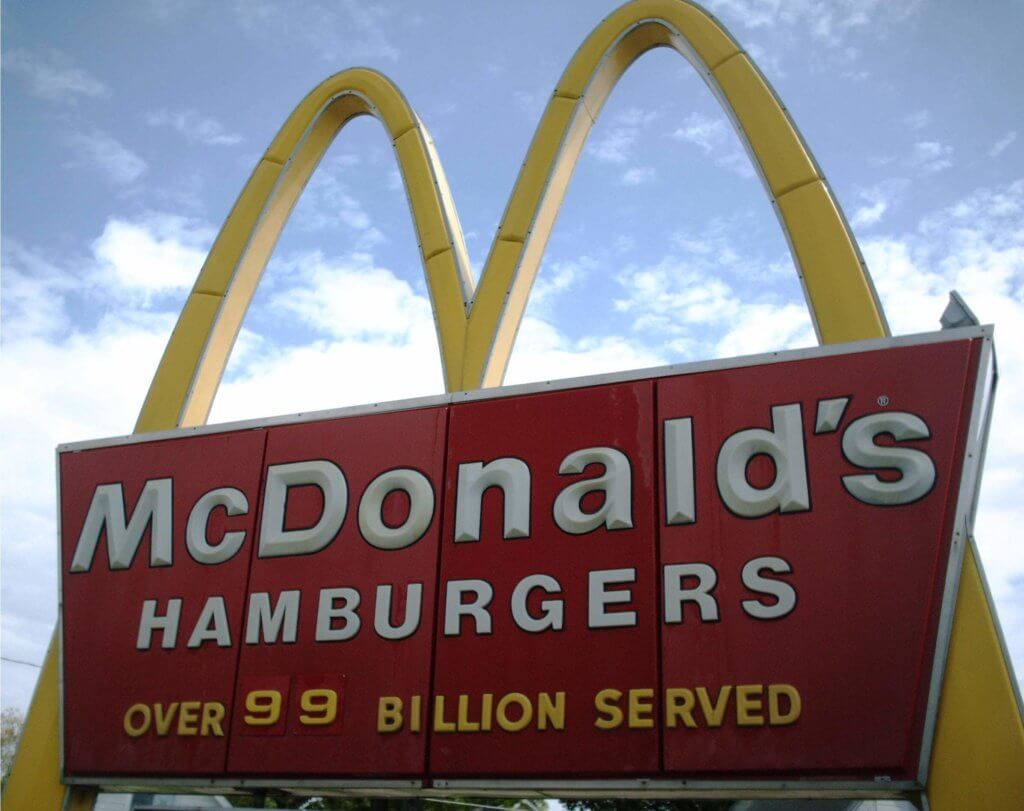 10. Customer-generated content
This brings us full circle. Social proof is primarily a function of people trusting other people. We expect marketers to tell us their products are spectacular, but we're suspicious of their claims. When a peer brags about a company, though, we're more apt to accept the information as true.
For real social clout, find a way to get your customers to provide photos and videos of them using and enjoying your goods. Encourage them to brag about you on social media and give them reasons to recommend you to others.
Wrapping Up the 10 Top Ways to Leverage Social Proof to Boost Online Sales
Our aim here has been to get you thinking about additional ways you can incorporate social proof on your ecommerce website. At the root, social proof is simply homegrown advertising. It is providing a way for your customers to shout your praises, then encouraging them to do so.
Social proof is word-of-mouth advertising. That's why many businesses figure they don't have to do anything to get social proof. And while that's true on a small scale, it's not true on a large scale. The best ecommerce and lead generation sites include the cultivation of social proof in their marketing strategy, then develop ways to implement that strategy.
For a quick way to check on your ecommerce site's overall readiness, get your free Stuck Score™. It's an eye-opening benchmark that considers the critical areas where your funnel may be constricted. It's quick and confidential. Go here to grow online revenue.