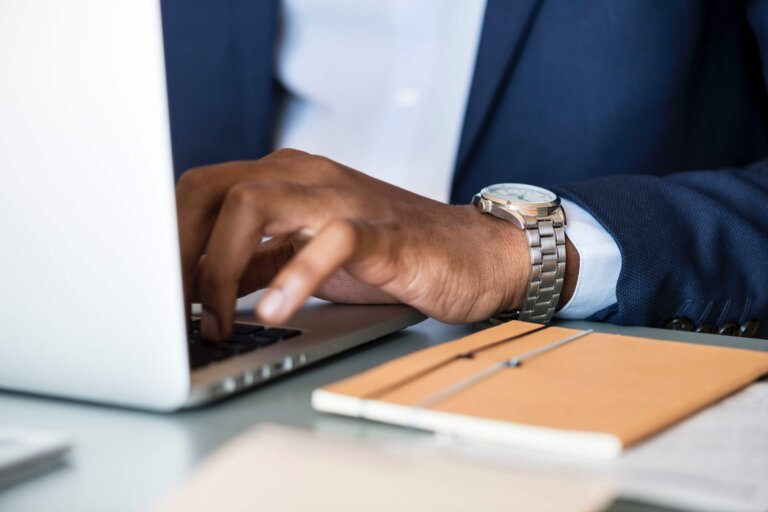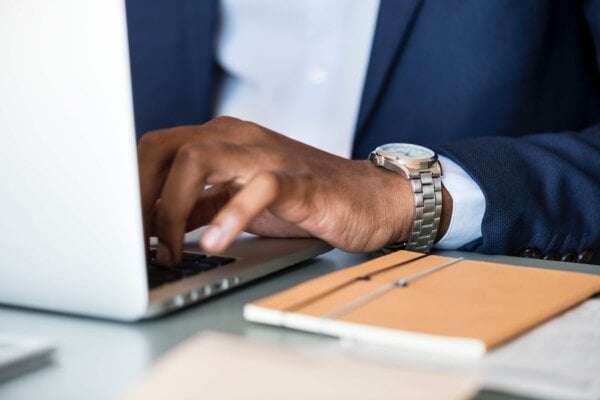 Customer Experience
The Single Digital Experience
The Good's research report on the single digital experience; offering active lifestyle brands a vision for how they can provide their customers with a digital experience that creates trust, delight, and business.
The Good's research report on the single digital experience; offering active lifestyle brands a vision for how they can provide their customers with a digital experience that creates trust, delight, and business.
Skate Where the Puck Will Be, Not Where It Has Been
The Internet has evolved.
In the recent history of the Internet we've seen desktops become smartphones, websites become art, social interactions become status updates, and dial-up become always connected.
Our use of the Internet has evolved. But the sites we use haven't kept up.
The Internet has become integral to how we live our lives. We carry the Internet with us. Use it while we shop. While we eat. While we wait for, well, anything. We expect it, demand it, are frustrated when we can't find what we're looking for on it, and panic when we can't connect to it.
These expectations must be satisfied in the sites we build, how we integrate digital into the retail experience, and how we communicate with our customers. We must provide a digital experience that will deliver fully wherever our customers are via whatever device they are using.
Our goal is to be there (with the right experience, the right content) when they are looking for us.
This is the single digital experience.
Rationale
This is the warning for brands that continue to sit on the digital sidelines: Your customers are coming to your site right now.
If your site does not work on the device they are on
If their mobile device displays only portions of the entire site's contents
If your site is difficult to navigate on a tablet or smartphone
If they don't like the experience they have there
They will leave, possibly never to return. It's that simple.
Unless your customers can accomplish their tasks, using whatever device they are on at that moment, they will leave your site and check out someplace else.
The single digital experience offers you a way forward, a way to connect with your customers across any connected device in an authentic, human way.
Your brand site's job is to be there with that experience at the moment they are looking. This report contains information and tools you can use to do just that.
Summary
We no longer associate the Internet as a place we go, it is now a part of everyday life. From the moment we wake up, we are connected.
Consequently, the experience we expect to have on all our devices is a single connected experience. One brand site providing one experience that includes all content and functionality. No matter what device we use to view it.
When it comes to digital experience, brands are down to two choices: Delight or Disappoint. Delight them and win them over or disappoint them and lose them, perhaps forever.
The bar is already very high. Brands who expect to be able to compete long term cannot afford to sit on the digital sidelines a minute longer. Get in the game now.
Technology is evolving
300 million tablets will be owned in the United States in the next year. 300 million new tablets means (at least) 300 million new users for countless new opportunities for brands to make an impression when their customers come looking for them.
Brands that have been investing consistently in creating a single digital experience, that have been listening to those customers and are ready to meet them, are ahead.
Brands are beginning to embrace digital technology in their retail stores in ways that move beyond passive displays. Customized products, in-store GPS, and instant checkout are just a few of the new ways that digital is helping brands enhance the in-store customer experience.
Customer behavior is changing
Customers no longer follow a predictable sales funnel. Instead they might start in a store where they use their smartphone to check pricing elsewhere, continue researching at home on their laptop, and finally purchase later that night on their tablet.
Brands that help their customers jump from devices without the interruption of a different version of the brand site (with different content) for every device they use will help their customers purchase faster, confidently.
Customer expectations are higher
The Internet is no longer a place customers go. It is an integral part of their lives. Because of this 24/7 connectivity, customers will look for your brand's site whenever it occurs to them, on whatever device is at hand.
Brands that are there when their customers are looking for them, with a site that offers the information they are looking for, will win that moment.
---
What is Changing in Digital Technology, and Why Inaction = Death
Advances in technology are happening fast. To keep pace, digital strategy must be aligned around a single, compelling, guided customer experience.
When it comes to access, smart phones and tablets are replacing desktops, many brands sites are unprepared to represent.
Retailers are incorporating digital in innovative ways that help their customers connect while in-store. All hail iBeacon.
Retailers are embracing showrooming and even providing customers with WIFI
Local searches equal intent to buy in 24 hours. Helping customers find products locally can lead to increased sales.
Google Glass, connected watches, and other connected devices will continue to reinforce the Internet as inherent to our lives.
Shopify extends the single digital experience to business.
Let's Take a Closer Look:
Advances in technology are happening fast
Smartphone adoption will reach a saturation point in the U.S. This year, 25 percent of smartphone owners age 18-44 can't recall the last time their device wasn't with them. Tablet growth is more rapid than smartphones (approximately three times faster than iPhone).
This is the beginning of what will be a yearly delivery of new connected devices consumers will use. Customers will expect brand sites to deliver the same experience to these devices.
To achieve this, brands need to align around a single, compelling, guided digital customer experience that renders equally well regardless of the device.
Companies and brands need to align around a single, compelling, guided digital customer experience that renders equally well regardless of the device.
Tablets and smartphones replace desktops
The most common place to see the change in how customers access and use the Internet is with tablets and smartphones. This year, a $1.4 billion drop in Google's ad revenue from desktop search is predicted as customers use other devices to search.
Helping to drive this shift are the over 100 million tablets in use in the United States that, by the end of 2014, will increase to over 300 million (approximately the population of the United States).
This growth in tablet use, coupled with the explosion of smartphone ownership, indicates a clear need for companies to review how they are presenting themselves on these devices.
When it comes to website presentation on tablets and smartphones, there are three approaches: Responsive web design (RWD), Adaptive web design (AWD), and Mobile URL.
Here is what you need to know.
Responsive web design (RWD)
This is The Good's preferred method of designing websites for the many ways consumers access the Internet. With RWD, your site fluidly adjusts to whatever screen size a customer is viewing your site from, and delivers an experience that is best for that display.
Think of RWD as a liquid that fills the space provided by the device (e.g. an iPhone, iPad, Samsung Tablet, etc.) Only one site needs to be monitored and maintained versus other website design options.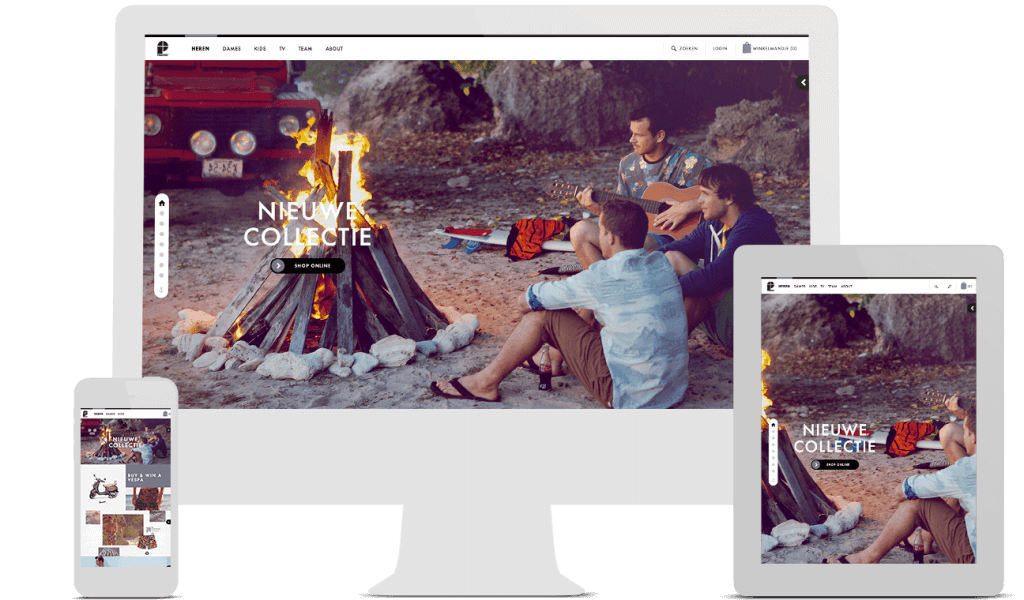 Protest.eu
Adaptive web design (AWD)
With AWD, your server detects the specific device your customer is using and presents a custom page while using the same URL as your main site. AWD relies on the device's browser's predefined information to know how to provide the best experience. AWD uses predefined screen sizes to deliver your site to your customers.
Similarly to RWD, AWD does not require a second site for mobile, so managing content and analytics is much simpler. However, your developers may need to test and/or modify the site every time a major new device comes out.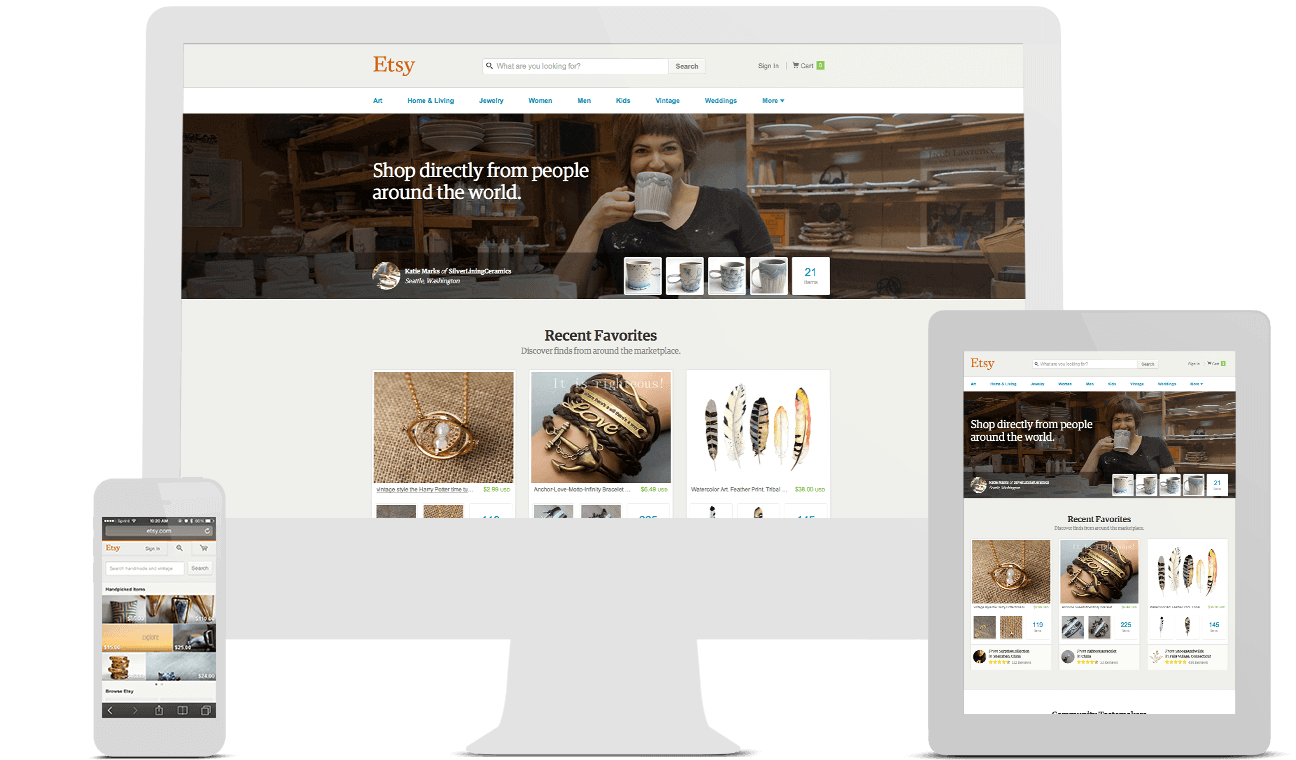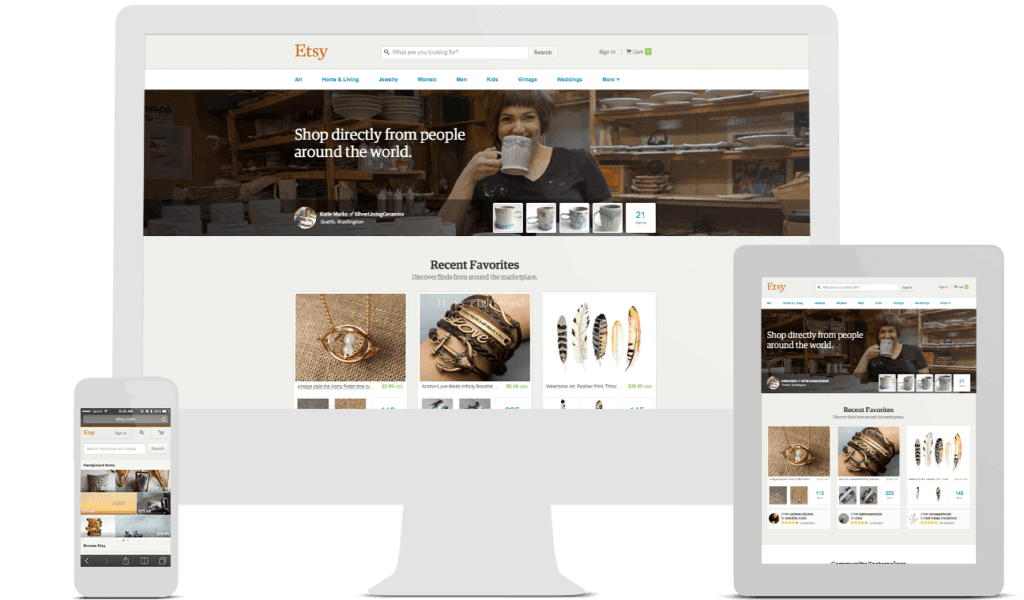 Etsy.com
Separate mobile URL
The third option is a separate mobile URL. Most customers are familiar with this practice because it is the oldest (and still widely used).
With a mobile URL (Such as m.yoursite.com), your brand has two sites. One for regular desktop browsing and one formatted for mobile devices.
This method requires the maintenance of two sites (doubling the work of the team responsible for managing the sites and all content) and can make analytics difficult to compare and act on. Most mobile URL sites provide just a portion of the experience of the main site and annoy customers. (We don't recommend this option.)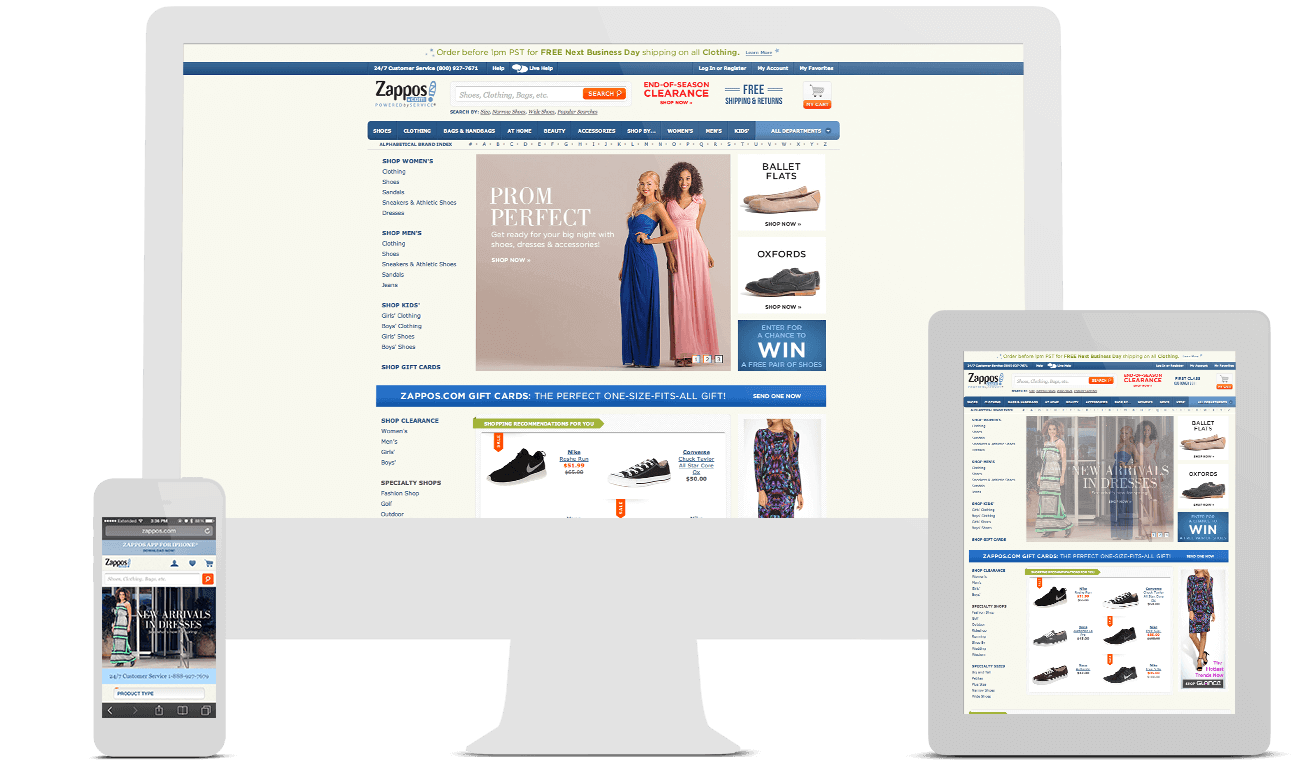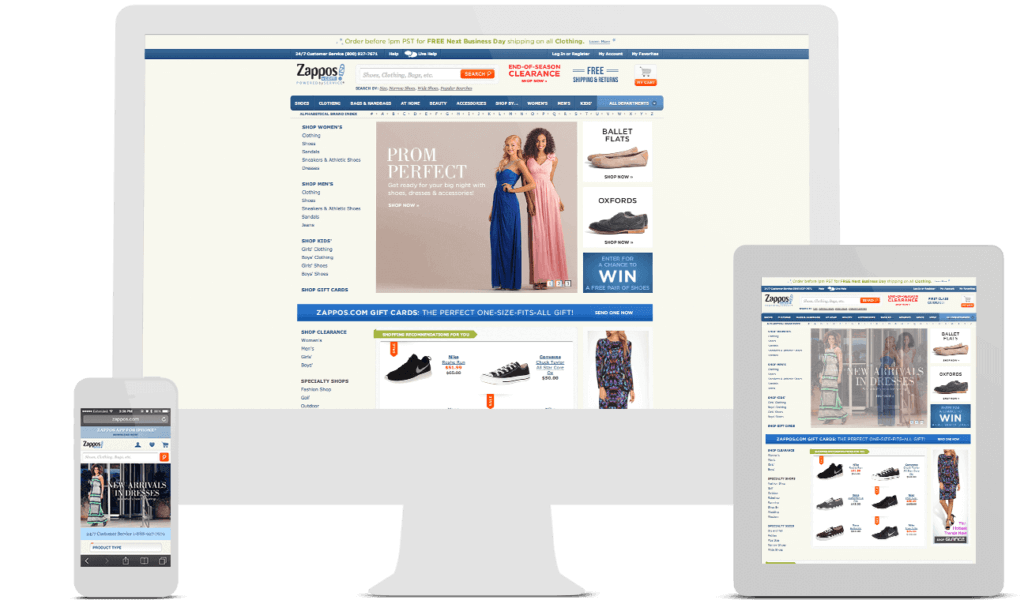 Zappos.com
Changes in digital aren't just occurring on devices that customers carry. These changes also carry over to digital installations in retail stores.
Digital retail changes
Brands like Nike, Macy's, and Target are winning the digital retail experience by seamlessly integrating (and embracing) digital in their retail stores.
Department stores such as Nordstrom and Macy's have found that customers who shop both in-store and online spend (on average) 10 times more than customers who shop in-store or online.
By embracing the idea of a single digital experience, brands can provide their customers an experience that bridges digital into retail.
Nike uses interactive displays in its store in downtown Portland that lets customers create custom shoes which are delivered to customers before they leave the store. Nike was one of the first brands to implement (effectively) an interactive digital retail experience. Through digital, Nike provides its retail customers with a personal, customized retail experience similar to the one they experience online.
Macy's has embraced the use of multiple smartphone apps to interact with their customers and iBeacon, an in-store GPS, to let Macy's interact and push information directly to its customers' smartphones (via the Macy's apps). Customers can receive coupons and details about certain products (while in-store) based on their proximity to the product. Macy's pushed this campaign out during the 2013 holiday shopping season. iBeacon has since been adopted by other retailers.
iBeacon is where digital in retail is going.
Here's how it works:
iBeacon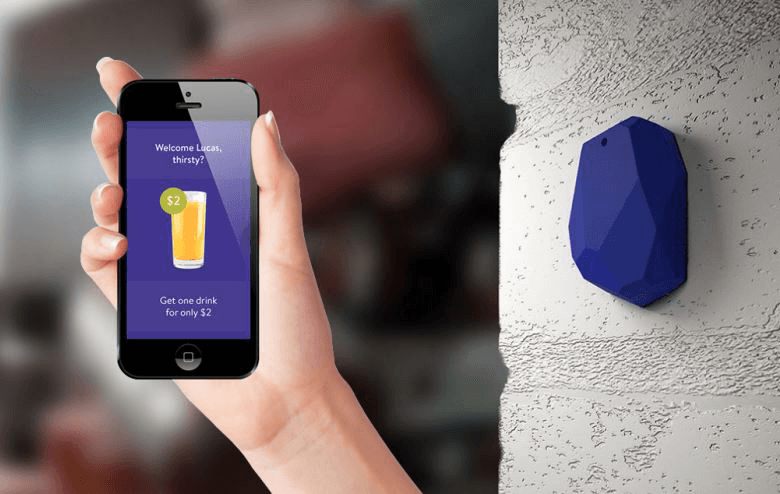 iBeacon is new technology that will change the way retailers connect with customers while in-store and help customers avoid many of the annoyances traditionally associated with retail shopping, such as long lines and waiting on customer service to pick up orders. iBeacon arrived with Apple's 2013 rollout of its new iOS and devices (though the technology isn't limited to just Apple devices).
iBeacon uses simple devices (beacons) that retailers can place near a store entrance, a product display, or at customer service counters. These devices communicate with customer smartphones via low-energy Bluetooth technology.
The technology enables brands to push coupons to customers who are in front of a product display, track their progress through a store, allow for instant checkout, and bring online orders to customer service when the customer first enters the store.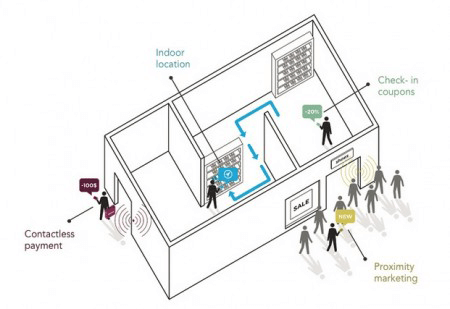 The introduction of iBeacon technology gives further credence to the concept of The Internet of Things. Apple has clearly signaled that the Internet and connectivity will not be limited to smartphones, tablets, and computers, but open to any connected device. As companies continue to roll out accessories and objects that are connected (via WiFi or Bluetooth), smartphones and tablets will seem a quaint way to connect.
Why use your phone when your glasses or watch can display the information about a product you're looking at, and why search for it when the item of interest can push to your device information, reviews, and a coupon to incentivize purchase?
There are several steps involved, currently, in using iBeacons for retailers. The primary obstacles to adoption are the need for consumers to download the brand's app, turn on Bluetooth on their devices, and opt-in to receive information from a brand or store. Retailers can move this process along by offering incentives that reward consumers for moving through the different steps.
iBeacon technology also has applications outside the retail environment. Airport and transit stations can update arrival and departure status directly to travelers, sports arenas and parks can push game stats and coupons to fans, and ski and snowboard resorts can use the technology for lift passes, helping customers locate friends, or push updates on trail conditions.
Showrooming and In-Store WiFi
Target has a robust digital presence with a multi-screen optimized website and smartphone app. It views retail, digital, and social as one brand experience, all a part of a single digital experience.
Target also recognizes that showrooming is part of the retail experience. Rather than resist it, Target embraces showrooming as an opportunity to improve their customer's shopping experience and help their customers feel confident about what they buy. In fact, Target now provides free WiFi in its stores to help customers showroom.
Target now provides free WiFi in its stores to help customers showroom.
This move may seem counterintuitive, but Target's strategy revolves around research that found 50% of retail shoppers engage in showrooming. Of those who showroom, 14% make an immediate purchase in-store and if the customer is using a brand's app or website, that number more than doubles. Showrooming happens and will increase. Target is betting that by being helpful to its in-store customers and online shoppers, will increase the number of purchases in both locations.
Other showroom related findings:
Brands often include QR codes on products to encourage research and will push coupons directly to a customer's phone through brand apps.
Some retail stores offer free shipping to their brick and mortar stores, which, for the showrooming customer is a cheap way to buy online (and an effective tactic for getting buying customers into your store).
Price matching – Best Buy and Target both employ limited price matching (to local sales and certain websites), this lets customers feel like they are getting the best deal.
Trained Store Employees – customers can make use of these tablet armed employees to research products, read reviews, check pricing, and order products that are not available in-store.
Digital = Location, Location, Location
Digital has made local stores more relevant than ever.
In a Google study, 94% or smartphone users search for the location information of a store or brand. Of those searches, 51% resulted in a store visit while 48% resulted in a phone call to the store.
Nearly one-third of smartphone searches resulted in a purchase.
When you factor in other mobile devices such as tablets, the results get even better. Nearly 80% of mobile device searches result in a store visit within five hours of the search.
Be there (digitally) when your customer is looking for you.
Google Glass and the Internet of Things
The future is now, or will be soon.
The public introduction of Google Glass to the world is expected sometime in 2014. With this technology, the Internet will actually be right in front of consumers' faces allowing brands to interact with customers in a whole new, and personal, way.
Google Glass wearers will be able to look at products in-store and research pricing and specs online without ever whipping out their phone.
Brands can use this opportunity to help customers find the best price, provide information to help their customers make a confident purchase decision, or (using iBeacon) push them a coupon to use immediately.
Brands should be prepared to serve their customers on all connected devices.
Google Glass is only the next iteration of the wearable Internet of Things. Products ranging from ski and snowboard goggles to smart watches that do not require a smartphone tether are already on the market, in production, or being developed that will allow consumers immediate access to information.
Brands should be prepared to serve their customers on these devices.
Shopify: Single digital experiences for business
For as long as there has been e-commerce, there has been a dividing line between online and brick and mortar sales.
Shopify, a traditional e-commerce platform, has just erased that line. Through its new point of sales system, a brand's online and physical retail store now work from the same source, sharing inventory, sales, and customer information.
Inventory can now be managed from one place, seamlessly between your site and your store. Your sales are all tracked in the same way so that your analytics and planning can be more precise. And your customer data can be consolidated so you can better manage rewards, incentives, and buying patterns of your customers.
This is a huge step towards a single digital experience for brands.
---
The Changing Digital Experience
Accept the fact that the traditional sales funnel no longer exists. Your customers will start and finish on different devices and at different points along the old funnel, understand where your customers are along the path and help them.
Deliver content appropriately – one site, accessible across devices and screen sizes.
Focus on content and make sure that it is helpful and clear. Hint: Once customers are on your site, stop marketing and start helping.
Commit to providing your customer with a delightful experience that serves their needs in an authentic way.
Let's Take a Closer Look:
The traditional sales funnel no longer exists
Consumer purchase paths are no longer predictable.
Purchase paths are now more elaborate and varied and resembles something closer to gopher tunnels than a funnel. Customers start their research and shopping on their phone, may continue on their laptop, and finish on their tablet. Brands that offer a seamless experience across all devices will help their customers towards a purchase decision.
Brands that offer a seamless experience across all devices will help their customers towards a purchase decision.
According to Google:
77% of television viewers will use another device while watching TV
81% will use a smartphone while watching TV
66% will use a smartphone and computer at the same time
66% will use their laptop while watching TV
This multi-screening behavior will only increase as smartphone and tablet use increases, furthering the need for brands to be available when their customers come calling.
Anticipate where and when customers will reach out for information
When customers are in a store, they'll be looking for different content than if they're working out or just learning about how to use a new product. Keep this in mind when creating and organizing content.
When it comes to site design, content should be prioritized by how likely it is a customer is in research and purchase mode versus looking for product support or shareable media.
Evaluate your customer's browsing paths by device so you understand how to prioritize content in a way that it will be most helpful to each customer.
Brands that cling to the traditional sales funnel mentality are at risk of being left behind by brands that embrace a single digital experience strategy.
The idea is to embrace digital in retail, don't run away from it.
This strategy isn't limited to the devices that consumers use.
It can also be implemented into retail stores.
As we've already discussed, Nike, Macy's and Target are all innovating ways to use digital as a means to serve their customers and boost their retail sales. Other brands are providing mobile checkout and tablet use amongst their employees to help customers find and purchase products. The idea is to embrace digital in retail, don't run away from it.
Make your site's experience one customers enjoy. Here's how:
Deliver content appropriately
Content refers not only to the communications on your site (words, videos, images) but also to the way those assets appear across devices and screen sizes.
How to create a multi-screen capable website:
Learn how your customers are using your site. Anticipate their actions. Look outside your industry for ideas.
Resist the urge to borrow ideas from competitor sites lest you unwittingly copy an ineffective idea that you perceive as good because you've seen it used over and over.
Make your site responsive. Responsive web design will allow your site and its content to work on any device.
Provide clear, helpful content
Content is (still) king, if it is part of a well designed, considered, and continually optimized site.
Promote content that your customers are using (and products they are buying) and demote content that isn't used or rarely purchased.
ABO – Always Be Optimizing. Track your site's usage before and after your redesign to continue the process of refining the experience your customers have. Through continual testing and tracking will you achieve a site that delights, serves, and helps your customers research and purchase.
Move beyond expectations to delight
Consumers expect an experience that is equal across all the devices and their expectations will continue to rise.
To create the lasting relationships needed to improve your brand, you must not only meet your customers' basic expectations, you must delight them.
Delight is the sliding scale through which expectations are eventually set.
Delight is a natural emotional response to a site that is efficient, helpful, and beautiful. If your site were a restaurant, delight is the response to a meal and atmosphere that creates a lasting memory and makes your customers want to come back over and over.
Meeting expectations is competently served fast food. Delight is a well thought out fine dining experience.
Delight is the sliding scale through which expectations are eventually set. As companies innovate and provide more helpful, and delightful, experiences for their customers, those experiences will become the expectations your customers will have of you.
Just consider the expectation of a toilet in a hotel room. Not long ago, this wasn't an expectation. Now we'd throw a fit at the audacity of a hotel not providing one in every room.
---
What Customers Now Expect in Digital (ie. The Single Digital Experience).
Customer expectations are higher, they now expect:
That your brand and brand site will be there at the exact moment they are looking for you, with an experience that works on the device they are currently using.
Elevate customer service to customer advocacy, whether through intuitive site content or 1:1 (email, chat, phone).
Let's Take a Closer Look:
Exact Moment = Zero Moment | Google's ZMOT
Google defines the moment when a consumer is inspired to research a product, read a review, and possibly make a purchase decision the Zero Moment of Truth (ZMOT).
For brands, ZMOT means being there at the exact moment your customer is looking for you (and thinking about buying) and providing them them a better digital experience (on any device) than your competitors.
The ZMOT is becoming the moment of truth for brands.
With the increase in mobile usage and the expectation of a single digital experience, the ZMOT is becoming the moment of truth for brands. Customers are interacting with each other in person and through digital, recommending products, inspiring each other to find out more, and purchase those products.
Brands that are in place with a single digital strategy that shows up well on all devices, encourages social interaction, provides ratings and reviews, answers the questions that their customers are asking, and provides avenues to purchase will win their ZMOT.
Delivering your customers a great digital experience is a critical component to winning the Zero Moment of Truth. From the content on the site, to the navigation, site search, and site load time, the experience you provide is one of the major factors in customers converting from browsers to buyers.
Something as simple as site speed can mean the difference between a successful customer experience and a quick bounce from the site. One in four customers who experience a site that takes more than four seconds to load leaves the site.
If a great experience drives a successful ZMOT, here's where to see this in practice.
Amazon.com
This shouldn't be a surprise. Amazon is e-commerce and has done so through pricing, reliable customer service, and a great digital experience. Amazon currently uses an adaptive delivery website to provide its customers with a version of the site best suited for the device the customer is using.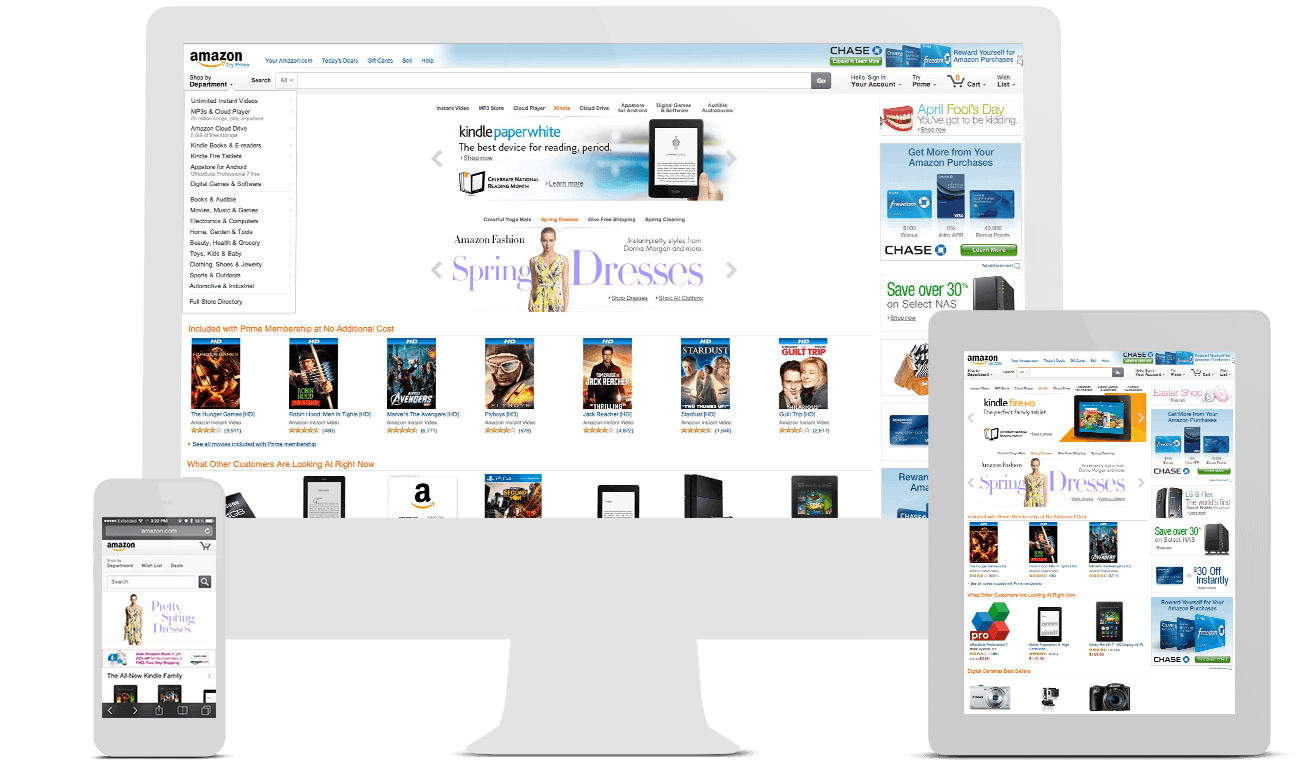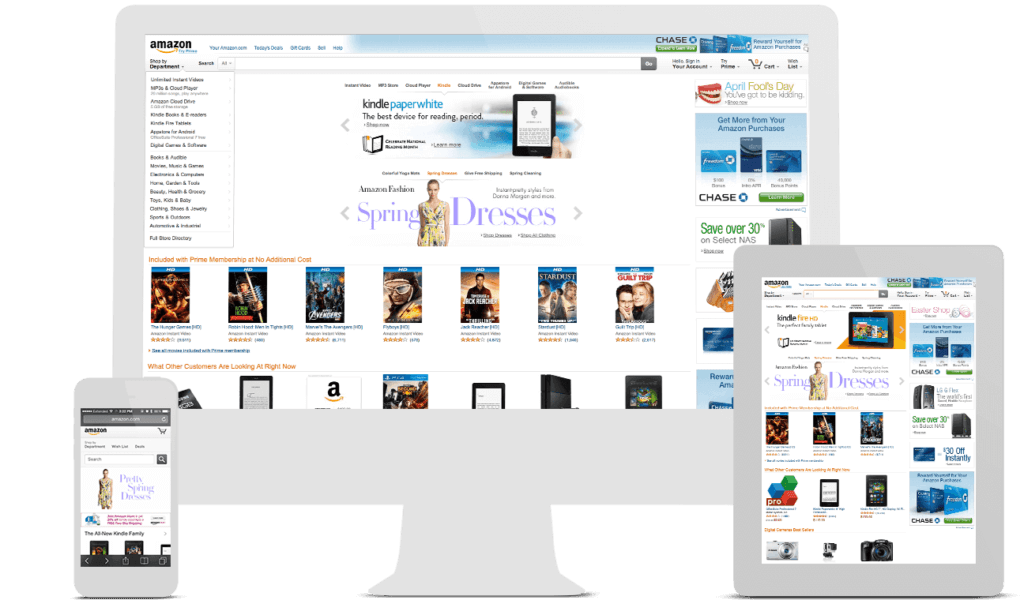 While the smartphone version of the site has a slightly different look than the tablet or desktop version, the key elements of the site are all present and easy to use on a small touchscreen. Amazon has paid attention to how their customers use the site according to the device they are on and made it simple to research and purchase products.
GoPro.com
The now ubiquitous camera for all things life, takes what its athletes and customers produce and uses it to sell more cameras (not to mention inspire customers to get out into the world). GoPro uses a responsive design website to deliver the same site across all devices. The site responds to the size of a customer's screen and reduces or expands content areas accordingly.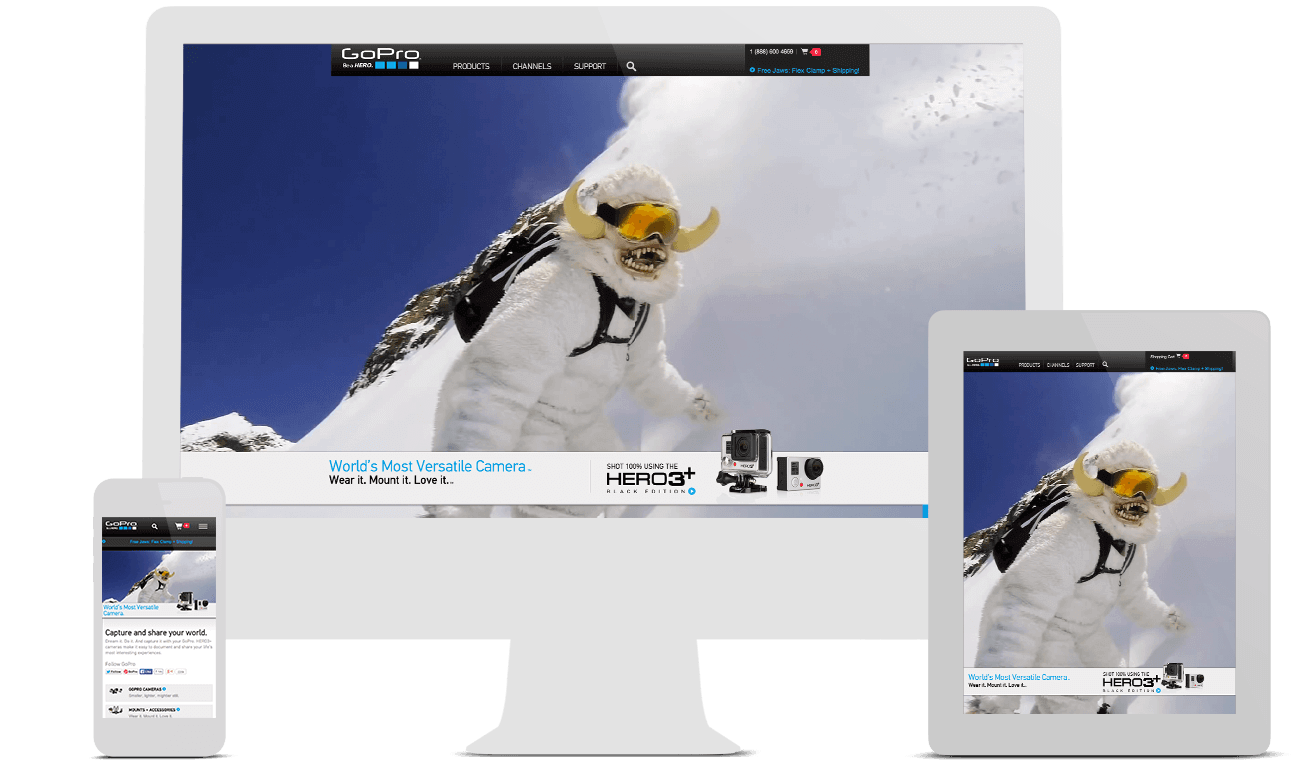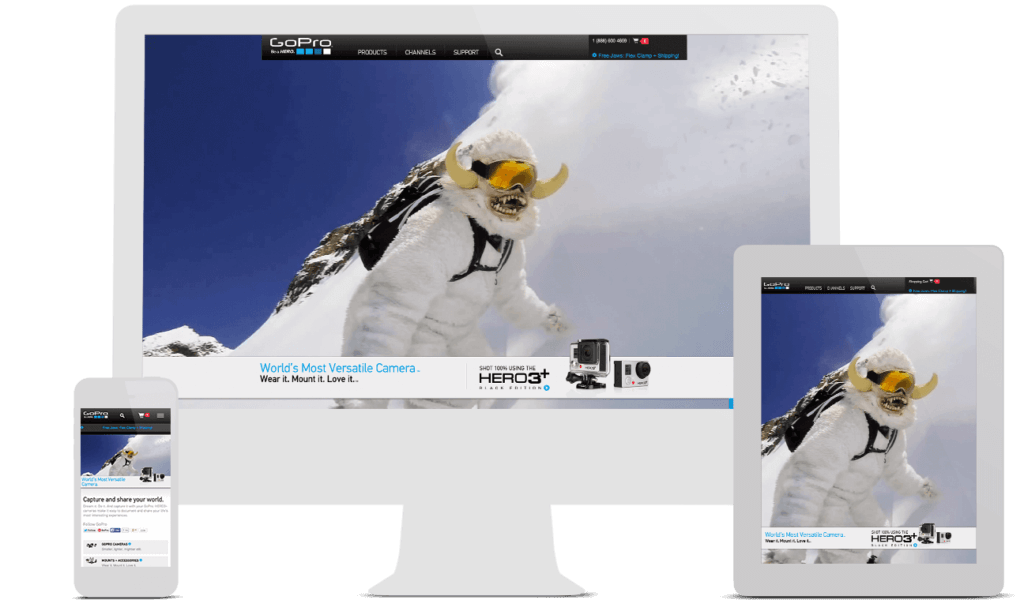 When viewed on a desktop, the site automatically begins playing a video montage. On a smartphone or laptop, the site gives the customer the option to view the video. The site gives customers exactly what they want when they come to GoPro; a great product demo, reviews and ratings, inspiring content, item availability, and a relatively pain free check out process.
A great multi-screen experience on your site is required, but that experience can easily be negated by poor customer service. In fact, customer service and advocacy are critical to the success of your site.
Customer service and advocacy are critical to the success of your site.
From customer service to customer advocacy
A customer's experience may begin with digital and continue in person, on email, or social.
At each of those customer touchpoints, brands need to demonstrate their commitment to service.
The problem with customer service is that it is mostly reactive.
Customer service hears about it if the site fails to meet a consumer's need. Often, a customer service contact means customers have already been disappointed and efficiency, as well as sales, have already been lost.
However, when brands use information collected by customer service to improve a site's customer experience, customer service is converted to customer advocacy.
Advocacy can radically decrease the instances in which customer service needs to react, enable the site to sell more products, and help customers to be more confident in purchasing from you.
Zappos — zealous customer advocates
When it comes to customer interactions, Zappos is the trailblazer. Product questions, they've got you. Don't like your new shoes, they'll take them back and pay for shipping. Confident Zappos consumers are bred through their well planned and executed customer service.
The formula:
Make the most frustrating parts of buying online easy and pain free. For most customers, this is worrying about buying the wrong size or product. Zappos eliminates much of the anxiety by offering free shipping and returns. Customers can feel confident that if they incorrectly order, they aren't left with a product that doesn't work.
Zappo's has demonstrated that customer-centric service increases customers' confidence in their online purchases, and thus has set expectations that other brands will do the same.
Up Your Game
When it comes to digital, brands are left with a decision. Do they meet their customers' digital expectations (and perhaps innovate ways to delight them) or do they sit by, do nothing, and hope that customers will be okay with the current site? Perhaps we should ask Kodak what happens when we ignore digital.
If you want your company to be a part of the future, the single digital experience is the way forward. It needs to be embraced by brands (and anyone who hopes to continue to make a living through digital) and not pushed until another time when we can finally satisfy the executive who insists on the instant ROI. The numbers will not be there if no one can make it through your site to buy something. It's time to embrace the single digital experience or quit.
Your customers are coming to your site right now. The time to up your game is today. What are you doing to help them?
About The Good
The Good is an ecommerce and lead conversion advisory who delivers more revenues, customers, and leads. We are conversion rate experts.
The Good has helped brands like Nike, Xerox, Easton, MasterCraft and Klean Kanteen drive sales and ensure proper revenue realization from their e-commerce and lead generation efforts.
The Good's team speaks and writes frequently on how brands can best serve the ecommerce and B2B consumer, leading to increased revenues. We also conduct research and publish Insights on the state of ecommerce, conversion optimization, lead conversions, and digital marketing. The firm is headquartered in Portland, Oregon.
Contact The Good: hello@thegood.com or 503 488 5935
This report is provided under the Creative Commons Public License (Attribution-NoDerivs CC BY-ND). This license allows for redistribution, commercial and non-commercial, as long as it is passed along unchanged and in whole, with credit to The Good (The Good Group, Inc). This report is protected by copyright and/or other applicable law. Any use of the work other than as authorized under this license or copyright law is prohibited. Complete license can be found at http://creativecommons.org/licenses/by-nd/3.0/legalcode
About the Author
Neil Sniffen