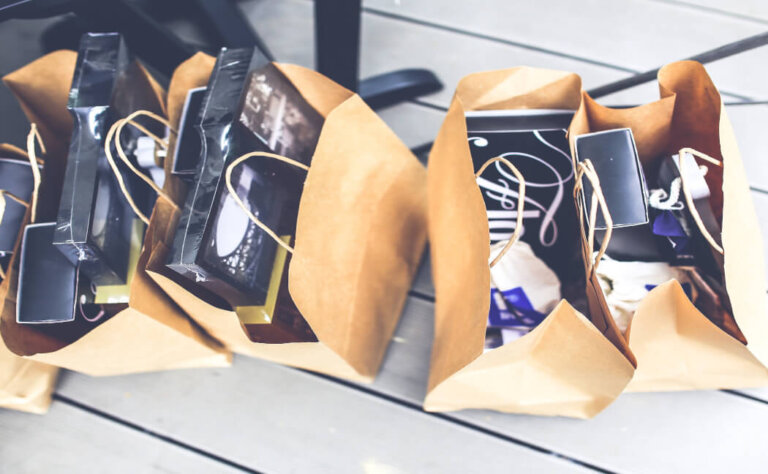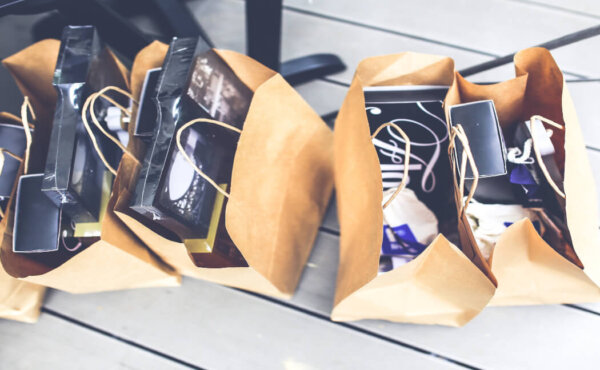 Customer Acquisition
Preparing Your Ecommerce Store For The 2020 Holiday Season
In this Insight we outline a plan to help ecommerce businesses prepare for the 2019 holiday shopping season.
When is the best time to start preparing your ecommerce store for the holiday shopping season? Most ecommerce managers will tell you that planning can (or at least should) start as early as May or June.
But what if you waited until now to start prepping? Is it too late to have your online store optimized for the holidays?
Here's the good news: It's not too late, but you'll need to act quickly if you want to be ready before the holiday shopping frenzy hits.
Those who aren't ready to launch holiday shopping season promotions the week before Thanksgiving and Black Friday are giving a huge advantage to their competition.
Online sales are booming – especially during the magical holiday shopping season running from late November to early January.
Ecommerce shoppers pumped more than $126 billion into U.S. online retailers in 2018. That amounts to a 16.5 percent year-over-year (YoY) increase from 2017 and a 52.7 percent increase from 2015. If you want your piece of the pie, you need to start your ecommerce holiday planning early rather than later.
In this Insight, we'll provide you with a list of actionable tips that you can follow to help maximize your profits this holiday shopping season.
We've broken this article into three key sections:
Optimizing your user experience
Promoting and marketing your ecommerce store
Preparing your fulfillment, shipping, and distribution channels
Optimizing Your User Experience
Win visitors on the best experience, not the best deal. Yes, shoppers are looking for bargains and discounts – but leaning on those special offers to drive customers to your site is a great way to destroy your margins. Providing your customers with a frictionless, user-centered shopping experience is the long-term solution to increasing your site's conversion rate.
Consider these ideas to help optimize your ecommerce site's user experience:
Review your checkout process
Streamline your checkout process to optimize conversions. The most recent statistics put the average cart abandonment rate at 69.5 percent – meaning over two-thirds of prospects who initiate the checkout procedure drop off before completing the purchase. There are some great companies out there that can help you optimize your checkout, but if you don't have money in the budget to hire someone else, you can always do it yourself. These are the most common suggestions we give to ecommerce managers when we audit a checkout process:
Implement a one-page checkout
Never ask for the same information twice
Remove any unnecessary distractions for the customer (promo code field, sitewide banner, header and footer)
Related resources:
25 Ecommerce Checkout Process Best Practices That Convert
Earn your visitor's trust
Today's shoppers want transparency. In fact, they demand it. Give your customers all the information they need to erase any doubts about your brand, and your conversion rate will increase accordingly. Shoppers want full disclosure, not fine print. Make sure your shipping rates and return policy are easy to understand. If your policies aren't customer-friendly, change them, or at least be up-front and state them early in the shopping funnel.
Related resources:
Leveraging Social Proof (in 2019) to Improve Your Conversion Rate
Website Credibility – The Best Rules and Tips for Building Trust
Highlight your special holiday offers
Free shipping, BOGOs, discount codes. If you're running special deals for the holiday season, don't make your customers hunt around your site to figure that out. Test out implementing a sitewide banner that advertises your latest offers. If you're going to use email, social media, ads, influencers – every channel at your disposal – to get the word out, don't direct traffic to a webpage that makes visitors work to figure out what to do next. Guide them plainly on the path to the sale.
Subscribe to our newsletter to get more just like it, sent straight to your inbox every week.
Related resources:
The Definitive Guide to Effective Ecommerce Discount Pricing
Make sure your mobile site is fully-optimized
Mobile is becoming increasingly important to ecommerce, especially when it comes to holiday shopping. Looking at 2018 holiday sales from Shopify users – who tend to be small-to-midsize ecommerce businesses – showed that 39 percent of total U.S. sales made on the platform came from mobile devices. Even more surprising was that 66 percent of 2018 global holiday orders were made on mobile devices.
Here are a few recommendations we tend to make to ecommerce store owners that are looking for quick wins with optimizing their mobile webstore:
Simplify your navigation menu – only show the customer what they need
Optimize your search functionality – provide visual search and/or voice search
Integrate digital wallets (Apple, Android, and Google pay)
Related Resources:
15 Ways to Optimize Your Site's Mobile Conversion Rate (with Examples)
Promoting and Marketing Your Holiday Offers
Advertising budgets can face severe stress during the holiday season. The cost-per-click and competition for your best keywords can rise considerably. That's why the most effective ecommerce managers not only ramp up their advertising efforts during the holidays, but leverage their email list and social media channels to build excitement for their offers. We've outlined a few best practices to follow to help optimize your email and social media marketing campaigns this holiday season.
Email marketing campaign tips:
Outline your strategy. Map out an email strategy that includes a plan for segmentation and frequency of messages. Build the suspense with a series of emails leading up to special events (Cyber Monday, Black Friday, Christmas sales, etc.), and keep it personal. Talk to your customers as if you're speaking to individuals, not to a large group. For specific tips on email marketing, see The Secrets of Successful Holiday Email Campaigns and Email Marketing Best Practices.
Segmentation delivers results. Ecommerce managers who take the time to identify customer segments, then tailor messages that are specific to each segment, consistently see ROI boosts that justify those efforts. People like to feel like you're speaking directly to them, not just blasting out sales pitches to the masses. The more you know about your prospects, the better you'll be at influencing their buying decisions.
Exploit the FOMO. Remember to create a sense of urgency in your email campaigns. The fear of missing out (FOMO) can draw sales from people who might otherwise abandon a shopping cart and not return to complete the sale. Get creative: Utilize a countdown in your emails to let customers know how much time is left for a sale and send reminder emails before special offers end. If stock is running low on an item, let you customers know to get theirs before it sells out.
Reward your subscribers. Show email subscribers how much you appreciate them by extending special offers only available to people who open your emails. When prospects subscribe to your mailing list, send them a special discount code for placing their first order. Give people on your email list advance access to sale events, so they can get their orders placed ahead of the crowd. Offering these special rewards can also be a great way to grow your subscriber base before the holiday season.
Send cart abandonment emails. One of the most effective ways to battle cart abandonment on your site is through email marketing. Prospects often get distracted during the checkout process, or are only doing research for items they plan to purchase in the future. To save the sale, create a cart abandonment email series that reminds prospective buyers the cart is still waiting, highlights benefits the prospect could miss out on, and provides special reasons to go back and place the order.
Social media campaign tips
Build partnerships. Utilize influencer marketing and earned relationships to help promote your offers. Your prospects expect you to champion your own goods and services, but when they hear online celebrities and other companies talk about you, the trust level can skyrocket. The Popeyes Chicken Sandwich launch exceeded expectations because customers helped spread the word. When stores began to run out, FOMO took over and the demand accelerated. Learn from them.
Build momentum in advance of the holiday. Develop a content strategy that will build momentum leading up to the most important holidays (Black Friday, Cyber Monday, Christmas Day, and such). Consider using a countdown to build anticipation leading up to a sale, or increasing your social ad spend during peak shopping times. Create your content calendar months in advance, so you'll know exactly what you'll be posting, when it'll be posted, and how it'll fit into your overall marketing strategy.
Create exclusive social media content. Creating social media-only promotions can build a sense of urgency and exclusivity. Tactics like holding contests and providing special discount codes can boost sales from your social media followers. The more interactions and engagement you can generate with your social media campaign, the more traffic you'll be able to drive to your site.
Pay attention to trends. It's much easier to sell what people want than to make them want something. Don't guess about what to promote on your social channels, make data-backed decisions based on user research. Tools like Google Trends can augment your ongoing observations to gauge public sentiment. Remember, though, your special focus is on those who fit the characteristics of your best prospects. Find out what they want, what they're concerned about, and which problems you can solve for them – then let them know you can help.
Preparing Your Fulfillment, Shipping, and Distribution Channels
People who buy things online want them delivered in as little time as possible for as cheap as possible. Your fulfillment operations won't be the same during peak holiday shopping times as they are during the rest of the year, so it's crucial that you prepare now before you're having to scramble to restock product inventory the week before Black Friday. Even during the Christmas rush, there's no good reason to let your customers down. Use these quick wins to help prepare your fulfillment, shipping, and distribution channels for this years' chaotic holiday shopping season:
Reinforce your inventory
Your customers are going to stock up for the holidays, so make sure you do too. Last year's records are helpful for this year's predictions, but there's more to inventory management than that. What are the current trends? How well-stocked are your suppliers, and how confident are you that they'll meet their delivery targets? Can you rent temporary storage space to augment the fulfillment center, or can you create more space at your current location? Getting the order is just part of the sale. Delivery and support are equally important.
Related resources:
Don't Let Inventory Shortfalls Shorten Revenue Gains
Provide several shipping options
One size doesn't fit all, even in shipping. Popular options include second-day shipping, free to pick-up in store, and free shipping on orders above a certain cart value. Give your customers options. Some will gladly pay extra to get the order quicker. Some won't order at all unless shipping is "free." Avoid creating complexity, keep the checkout process simple, but definitely give them choices.
Related resources:
How to Offer Free Shipping the Right Way
Automate your order fulfillment
If you don't have in-house resources to handle the uptick in orders during the holiday season, consider partnering with an order fulfillment company to help manage inventory and get orders shipped on time. You definitely don't want to let your buyers down by running out of stock or delaying shipment, nor is it necessary to obtain more space and hire more employees for only a few months of shipping chaos. Fulfillment companies can fill the gap for you. That's their job.
The 2019 Holiday Season: Get Ready to Break Some Records
The 2019 holiday season is headed your way. Now is the time to get ready. Don't set yourself and your crew up for around-the-clock stress in October. Look back on last year, consider the trends you've observed this year, solidify your ecommerce marketing strategy and get going.
Here's one way to get a jump on the competition:
Get a complimentary landing page assessment from The Good. Our team of conversion rate optimization experts will do an in-depth audit of your ecommerce website to find gaps in your pathway to sales and help you prepare your store for optimal holiday action.

Resources:
The Secrets of Successful Holiday Email Campaigns
Email Marketing Best Practices
Subscribe to our newsletter to get more just like it, sent straight to your inbox every week.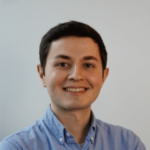 About the Author
Rudy Klobas
Rudy Klobas regularly works to produce insightful, informative content and copywriting designed to help ecommerce leaders increase conversions.