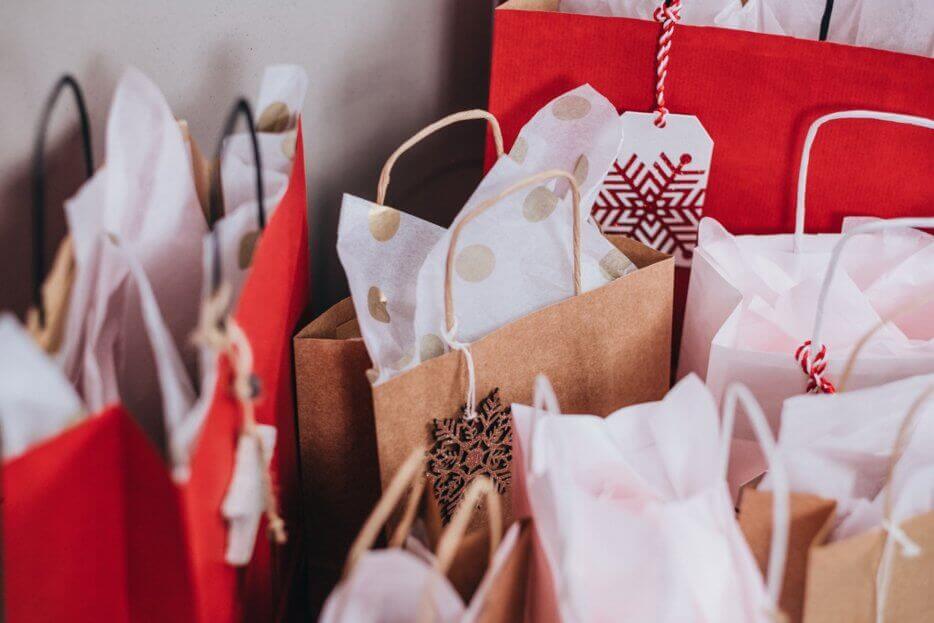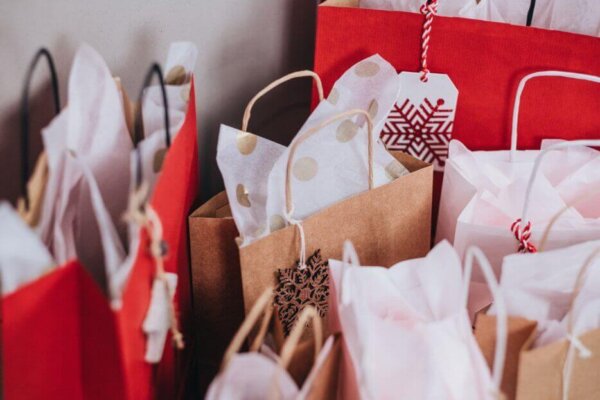 Data & Analytics
Holiday Shopping Trends: Separating Short-Term Hype from Long-Term Help
Learn how to leverage your increased holiday traffic for long-term growth instead of simply resorting to short-term seasonal discounts.
Of all the holiday shopping trends, the one most important to your ecommerce website is increased traffic. Shoppers come alive during the last quarter of the year, and they're looking for something to buy. Ecommerce professionals who know how to convert that traffic into sales are a valuable asset to any company.
Ecommerce professionals who waste the opportunity by chasing after the newest holiday shopping trends end up having to explain why they missed their targets. Many retailers focus on the trendy tips and tricks to get more sales with holiday traffic, only to miss their holiday revenue goals. So what's the real key to drawing more revenue from the holiday season in the long term?
Instead of joining the race to the bottom of the pricing barrel through seasonal discounts (and slashing profits along with prices), leverage your increased holiday traffic to give your customers what they really want.
You don't have to give away the store if you focus on the seven principles in this article and avoid the temptation to compete on price alone.
Successful ecommerce executives and managers realize the methods people use to purchase products have changed, but the fundamental desires that drive those purchases haven't changed at all.
In this article, we'll list those desires and point you to proven tactics you can use to boost revenues—not just during the holiday shopping season, but all year long.
You don't have to resort to seasonal discounts if you focus on the seven principles given in this article.
Click To Tweet
How to convert traffic into sales during the holidays (and beyond)
Holiday shopping trends tend to revolve around the excitement generated by Black Friday deals and lower prices in general.
Steep discounts aren't all your best prospects want, though. They have other desires of equal or greater importance.
They come to you looking for solutions. Give them more than low prices and you'll make the competition look like hucksters.
Here are seven tactics you can use to keep shoppers (and sales) on track.
1. Don't make your visitors think.
They'll come back often when you make it easy and quick for shoppers to buy from you. They're more likely to stay on your site and check out with an order.
If your site takes more than a few seconds to load or the navigation options aren't easy to understand, most of the bumped-up seasonal traffic you get will go elsewhere to shop.
It's that simple.
You don't have to look further than your own experience to verify the truth of that concept. When you're shopping online, you don't want to sit around waiting for a page to load, or spend countless minutes searching for an item. You want things fast and obvious.
Give your shoppers what they want: a seamless experience. Eliminate friction and confusion wherever possible. If you need help figuring out where your stuck points are, ask The Good for a landing page assessment.
Subscribe to our newsletter, Good Question, to get insights like this sent straight to your inbox every week.
2. Put your visitors in the driver's seat
Shoppers love it when you place the controls in their hands. They'll reward you with more sales and rave reviews.
They come to you to solve a problem, but that doesn't mean you have to pitch ideas to them constantly. If you've ever walked into a department store and been shadowed by an overzealous salesperson, you know what that feels like.
Sometimes, you just want to be left alone to shop (but you also want help readily available when you need it). You can create that same experience on your ecommerce website.
Power shoppers, in particular, want to be in control of their time. You can make that happen by providing:
Clear navigation
Product search functionality
Ready access to essential information
Easy access to product research
Easy-to-reach customer service
No-hassles checkout procedure
By helping shoppers control their time, you're making shopping easy for them. Your visitors won't have to jump from website to website to find what they want. You provide everything they need and the right atmosphere to shop—on your site.
When prospects feel in control of their shopping, they're more likely to buy.
Sometimes, you just want to be left alone to shop (but you also want help readily available when you need it). Here's how to create that same experience on your ecommerce website.
Click To Tweet
3. Provide choices but limit them
Prospects want plenty of choices, but they don't want to be confused. Do this right and they'll never forget you.
Some people like the red model; others like the blue. Some want lightweight fabric, and others want heavier material. The more you're able to give shoppers what they want, the more goods you'll sell—within reason.
Study after study shows that shoppers buy more when the options are limited. Give them too many choices and you'll send them into a state known as "cognitive overload."
The question then concerns how to give shoppers their cake and let them eat it, too. You can do that by using strategic, iterative A/B testing to determine the most effective ways to display an abundance of product options, while avoiding cognitive overload.
Your customers do want more choices, but they don't want to be overwhelmed. It's a fine line to walk.
4. Delight your visitors
Your website visitors want to be engaged. Make them happy. Keep them curious. Don't be dull. They'll come back to have more fun (and buy more goods).
How can you make your ecommerce site more enjoyable for your prospects? Is there an interactive feature you can build (without sacrificing speed) to help them learn and have fun at the same time?
Does your brand lend itself to humor or lightheartedness? Make them laugh and they'll tell others. Don't be inappropriate, of course, but a good chuckle can endear your brand to the right prospects.
Have you heard of the Michelin Man? The Jolly Green Giant? How about Mickey Mouse or the Pillsbury Doughboy? All of those brand mascots inject a sense of good-natured fun into the selling process…and shoppers love to be entertained.
5. Be available and authentic
Have you ever tried to ask a customer service question on an ecommerce website and ended up hopping from link to link and page to page trying to figure out how to get past the FAQ and stock responses?
Did you enjoy the experience?
Your visitors don't like getting the run around either. They want fast, accurate answers. Give them personal, qualified support, and they'll love you for it.
Here are a few of the most common ecommerce customer service nightmares:
Answers are buried on a FAQ page that requires reading all the questions to find your answer
The live chat keeps you waiting forever
It's impossible to find a customer service contact method at all
Anything that barricades your prospects from getting the help they need is going to cost you in conversions and revenue.
Personal service goes beyond customer service, though. The entire shopping experience and every point of contact should convey to the shopper: "You are important to us. You really do matter."
Personal service makes prospects feel special. The more special they feel, the more likely they are to become your customers and come back again.
6. Earn your visitor's trust
Today's shoppers want transparency. They respond to openness and honesty. Give them all the information they need to erase their doubts, and you'll get the order.
Shoppers want full disclosure, not fine print. Make your shipping rates and return policy clear and simple. If your policies aren't customer-friendly, change them, or at least be up-front and state them early in the shopping funnel. Never try to hide the bad news.
When you make a mistake—and you eventually will—admit it promptly and make it right. Few things will get you roasted on social media quicker than trying to blame your shortcomings on your customers. Stand up for your staff, but don't make excuses for them.
Transparency develops loyalty and trust.
7. Win visitors on the best experience, not the best deal.
Shoppers know the lowest price isn't always the best buy. Work on boosting your brand reputation (social status) instead of trying to figure out how to get cheaper labor and materials to reach rock-bottom prices.
It's easy to get caught up in a price war. Let the competition lower prices until they price themselves out of business, or the quality drops so low shoppers stop trusting them.
That's not your path.
When you strengthen this tactic and the six tactics already mentioned (make it easy, give them control, provide choices, engage them, make them feel special, and be honest), you're building social currency and laying a firm, lasting foundation.
You'll prosper while your competitors spring up to take cheap shots and then disappear. A good reputation will last you much longer and provide an immensely higher return on investment than will below-cost prices.
Give the bargain shoppers a pleasant surprise now and then, but don't make them your primary audience. You probably can't compete with Amazon on price alone, for example, but you can blow them out of the water on quality and customer service.
Build your brand and it will stand.
Strengthen these seven points of customer contact to get out of the race to the bottom of the pricing barrel.
Click To Tweet
Keep your unique goals in sight instead of focusing on holiday shopping trends
Ecommerce websites enjoy traffic booms during the holiday shopping season. Many will slash prices in an attempt to make more sales and gain more attention.
Prices are important but don't be baited into thinking that they are the only thing shoppers care about. There's much more to ecommerce than pop-ups and marketing copy with "SALE!" plastered in bold red letters all over the page.
Don't be tempted to chase after the latest holiday shopping trends. Stay the course and grow your customer experience. Go back over the seven-point list of conversion optimization principles provided in this article, and you'll soon be on the path to long-term success online.
For help figuring out your next step, contact The Good to help uncover stuck points and leverage holiday shopping traffic to break sales records this year (and next).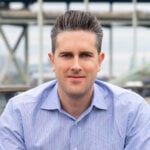 About the Author
Jon MacDonald is founder and President of The Good, a conversion rate optimization firm that has achieved results for some of the largest online brands including Adobe, Nike, Xerox, Verizon, Intel and more. Jon regularly contributes content on conversion optimization to publications like Entrepreneur and Inc. He knows how to get visitors to take action.