What is it that makes it so easy to purchase from Amazon? How have they achieved total dominance in the ecommerce space? Three words:
focused consumer testing
leading to compound growth.
They've figured out exactly what their customers want and then given them exactly that. They know that before making a purchase, potential customers want to read reviews, see multiple pictures, compare to similar products, have questions answered, and be able to seamlessly purchase. They've put all those things together into a single page, enabling their customers to research and purchase in one step.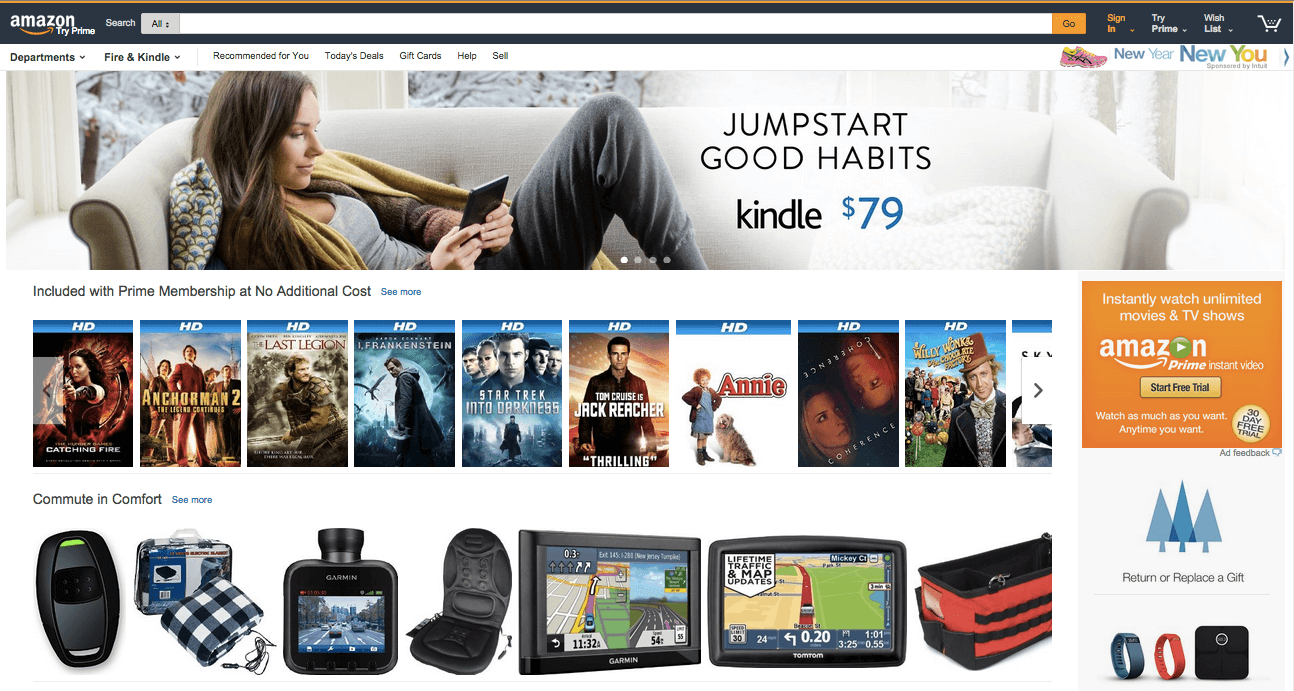 Amazon determined what their customers wanted through consumer focused testing. They haven't guessed or relied on gut feeling. They haven't randomly tested variations on pages and products. They've strategically and systematically used data and consumer testing to determine what converts most effectively.
As Chris DeRose told Investor's Business Daily:
As Amazon pursues growth through small experiments, they have tried to use data to trump intuition. The company culture embraces experimentation and Bezos recently said at a shareholder meeting that 99% of all innovations at Amazon are incremental. The company relies on "Testing in Production," or TiP, methods such as A/B testing and ramped deployment. By showing user group "A" a different version of a Web page than group "B", the company can measure how long they stay on the site, how much they spend, etc.
Amazon analyzes, hypothesizes, tests, and then iterates. They don't try for home runs or stratospheric growth. They take small bets, leading to incremental improvements, ultimately creating compound growth.
Bottom line: Amazon has used consumer focused testing and then incremental consumer experience changes to create an amazingly user-friendly ecommerce experience, leading to high conversions and massive long term growth.
If you want to experience ecommerce success, you need to pursue the same strategy as Amazon. Today, consumers are more empowered than ever and if your consumers have trouble engaging with your site, they'll simply move along and won't buy from it.
We've grown accustomed to seamless research and purchase experiences, which means that if you can't keep up and don't provide an exceptional consumer experience, they'll buy somewhere else.
If you can't keep up and don't provide an exceptional consumer experience, your consumers will buy somewhere else.
Click To Tweet
So how do you create that beautiful ecommerce experience?
To continue reading the full whitepaper, please complete the form below.