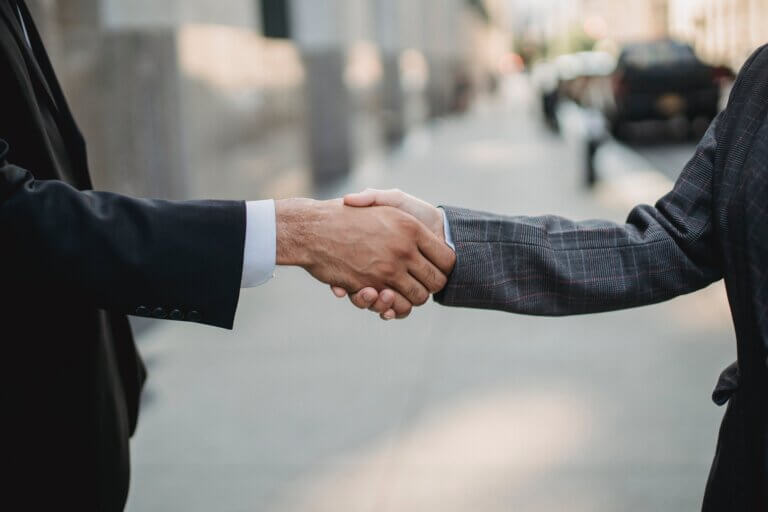 Customer Experience
The Importance of a Customer-Centric Approach in Creating Digital Experiences
The digital landscape is constantly changing and evolving, but one thing remains the same: it's always crucial to listen to your customers.
What is it like to run a business right now?
During this era of augmented realities and machine automation, businesses are concerned with connectivity, data, analytics, intelligence, and so much more. This new digital transformation, ushered in by the fourth industrial revolution, sees companies gearing up to be digital-first.
In fact, according to a report by Foundry, 89% of companies have already implemented a digital-first strategy or are planning to do so. Gartner also shared that digitalization is a top priority for 87% of senior business leaders. But even companies that are keeping up with the trends of the digital age can find themselves failing.
Why?
Because most companies don't understand that with this digital revolution, there was also a paradigm shift from the traditional product-centric approach to one that focuses on the customer.
Now, more than ever, brands need to be able to cater to customer needs and preferences. Taking this customer-centric approach creates a satisfying customer experience that becomes the key to crafting winning digital experiences that will, in turn, create loyal customers.
For years, brands have utilized personalization as a means of offering a customized experience for customers. While personalization is still relevant, the shift in the digital age calls for more tailored offerings.
Brands can harness data and leverage technology to create these tailored offerings, improve communications, and increase engagements, but only if they remember to focus on the needs and preferences of their customers.
In this article, we discuss the shift from product-centricity to customer-centricity. We'll also explore the role of customer orchestration in customer-centric digital experiences, practical ways to make your brand more customer-centric, and winning examples that can inspire you.
The Digital Era: The Need to Shift from Product-Centricity to Customer-Centricity
Gone are the days when brands could differentiate themselves from their competitors solely through their products.
According to a Forbes article, approximately 1.1 million new small businesses open in a year. With saturated markets across different industries and the addition of new players, it's becoming increasingly difficult to stand out simply through the superiority of your products or services – especially if other brands are also claiming to do it better, faster, or cheaper than you. However, there are still companies who prefer this product-centric approach regardless of the demand and the customers.
While product-centric companies focus on selling the best new products, customer-centric companies make the effort to analyze customer needs through data, tools, and feedback to create the best solutions for them.
Companies also measure success very differently depending on which approach they use. When the focus is on the product, success is mostly measured through sales and how well the product sells. On the other hand, the customer-centric approach views success through customer satisfaction and customer relationships. When the focus is on the customer, success is based on customer loyalty, retention, average order value, and similar indicators.
The two strategies are very different because they are defined by different goals. The product-centric approach helps companies achieve goals relating to product quality. Meanwhile, the customer-centric approach allows brands to create the best customer experience by satisfying customer expectations.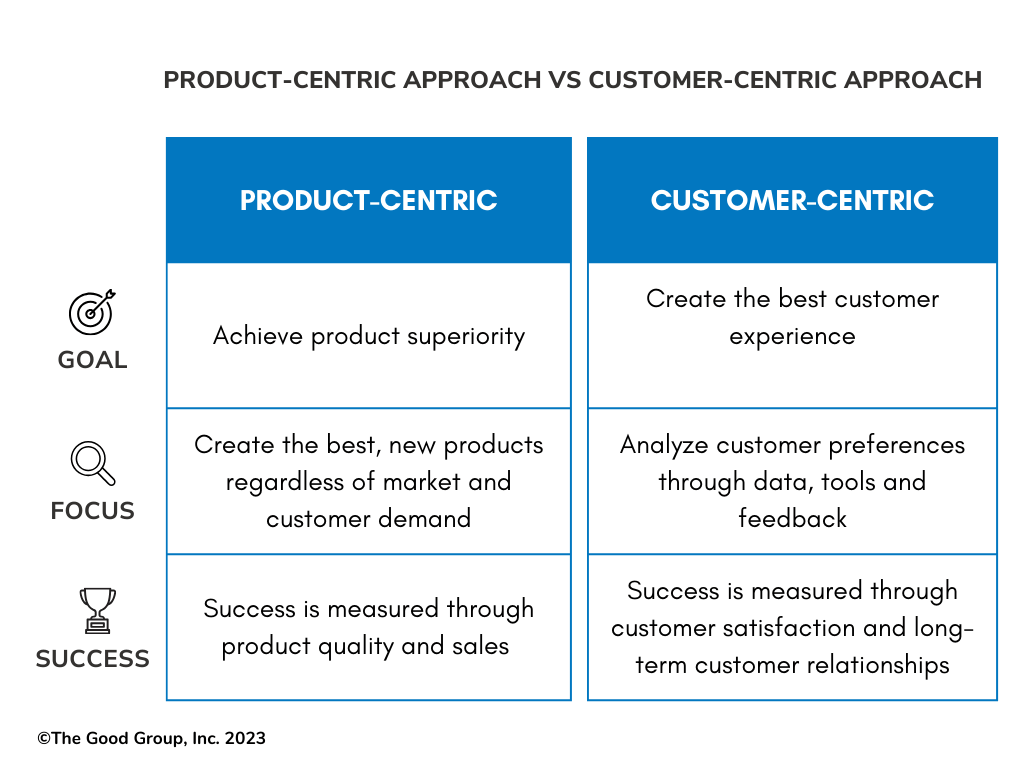 It's crazy to think that customer-centricity has been talked about since 1954.
The concept was born when Peter Drucker said, "It is the customer who determines what a business is, what it produces, and whether it will prosper."
Still, the approach only became earnestly mentioned in marketing literature around the late 1990's. Even then, production efficiencies held the highest priorities for companies. When the digital transformation took place, companies saw an opportunity to leverage information technology to increase interactions with customers by creating various touchpoints that would allow them to create personalized treatments for loyal customers. Now, companies are still struggling to apply the customer-centric approach despite claiming that they are, in fact, focused on their customers.
However, with the recent emergence of customer orchestration, there is a bigger opportunity to implement seamless touchpoints throughout the customer journey that elevate the experience and support personalization.
The Role of Customer Orchestration in Creating a Customer-Centric Digital Experience
When brands successfully find a balance between their use of technology and their understanding of their customer's behavior, there is no stopping them. This all begins by looking at the customer journey from the perspective of the customer.
Let's start with the basics.
A customer journey map is a visualization of the steps or actions that a company believes a customer will take when they engage with the brand. A customer journey map is neither linear nor simple. The flow can branch out in different ways and in different directions depending on the options and possible outcomes that are available to the customer.
Now, where does customer orchestration fit into this?
The equation is simple: you can't implement a customer-centric approach without a customer journey map, and you can't create a customer journey map without customer orchestration.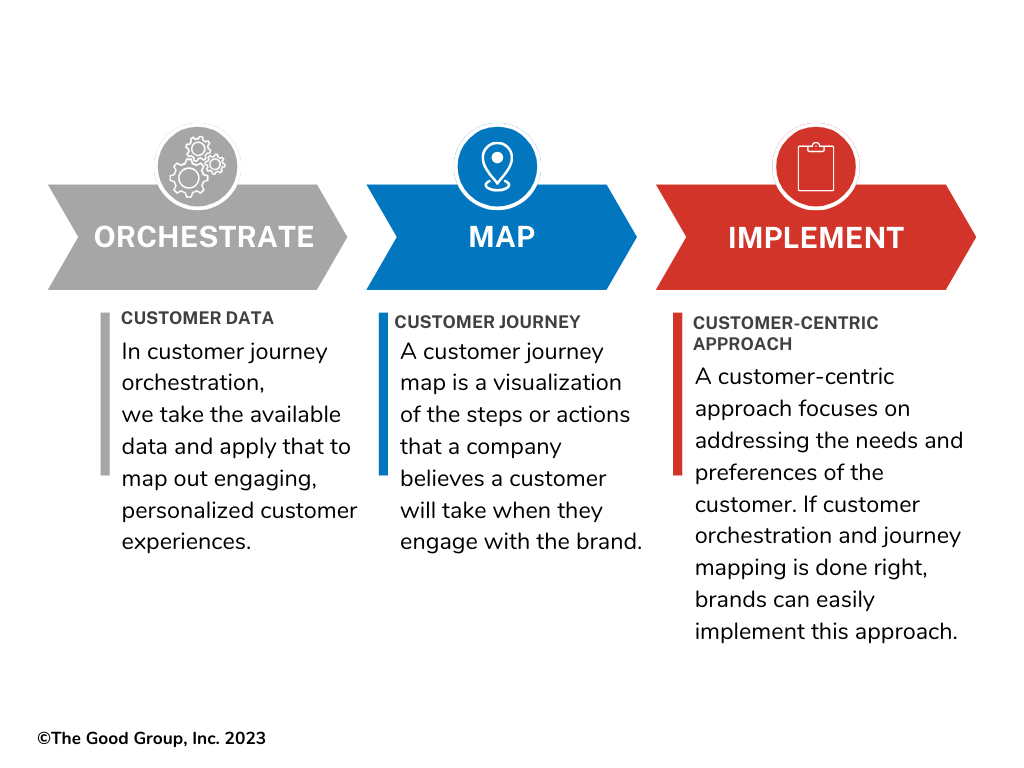 Customer orchestration takes the data you have available and applies that data to map out personalized experiences that will engage your customers. It's like the interactive film that Netflix released, where viewers decide what the main character will do, and the narrative changes based on the decision.
All of this hinges on a company's ability to connect with customers at certain touchpoints and gather data accordingly. The problem is not all companies may be knowledgeable, aware, or even motivated to do research or utilize tools and validation techniques to know what to do with their data. As we discussed in a previous article, there is a distinction between being data-backed and data-driven.
However, brands that are willing to invest in optimizing their digital experience and working on customer journey orchestration will be able to see the benefits. These benefits include:
High Customer Engagement.

Through customer orchestration, you'll be able to segment your audience better, which then leads to better personalization and customization. Customers who come across relevant content are more likely to stay engaged with your brand and move further along the journey map.

Increased Average Order Value

With the data from customer journey orchestration, you will be able to create a personalized journey for your customers. Knowing what's relevant to your customers gives you more opportunities to cross-sell and upsell products. In the long run, this can improve the average order value for your business.

Enhanced Customer Service Delivery

The customer research involved in journey orchestration doesn't just tell you what your customers like but also what they don't like. You'll be able to identify customer service complaints and familiarize yourself with the struggles that customers encounter throughout their buying journey. This allows you to train your customer service representative accordingly and solve the root pains that your customers experience.
Now that we've established the role of customer orchestration in implementing a customer-centric approach, let's dive into what that actually looks like.
Five Practical Ways to Make Your Brand More Customer-Centric
1. Research Your Audience and Audit Your Website
The first step in creating a customer-centric online experience is through extensive user research. Collecting insights from every platform your customers use to interact with your brand will help identify friction points and uncover latent needs.
You won't be able to meet the specific needs of your customers until you know what those needs are.
User research has a variety of different inputs to consider. Typical user research will include customer surveys, focus groups, and user testing. To get a fuller picture of how your customers feel about your brand, we recommend you analyze every outlet your customers use to talk about you.
Start broad by conducting surveys with your users, then narrow your focus with in-depth user testing sessions. The more data you gather from your customers, the better experience you'll be able to provide for them.
If you want a more holistic approach, you can also do a website audit. This way, you can gather data about your users and find out what to improve on your website. A website audit will give you data and a roadmap that makes use of the data.
---
How to Conduct Customer Research to Improve Customer Experience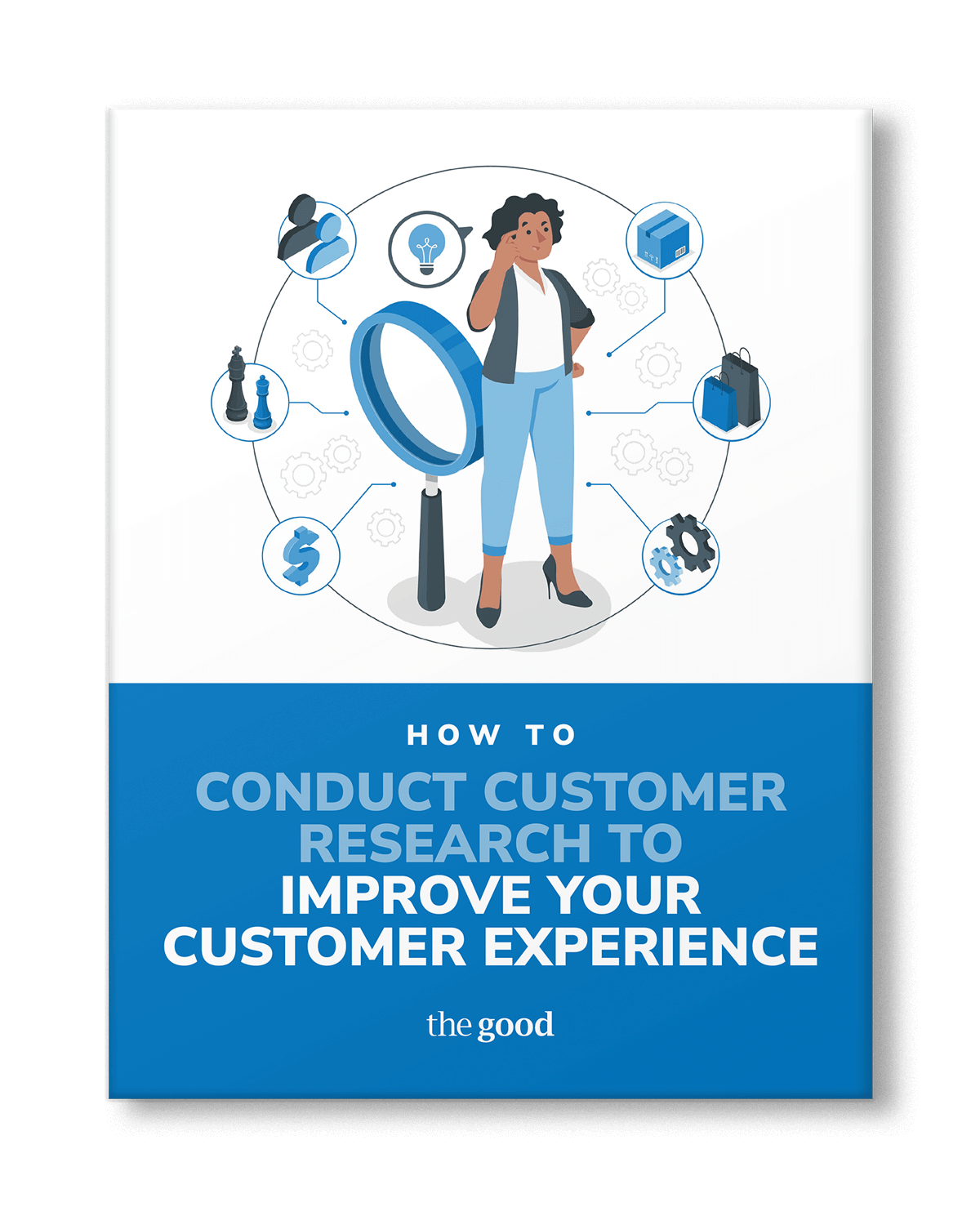 2. Utilize a multichannel marketing strategy
The more places your customers can reach you and engage with your brand, the better. Multichannel marketing focuses on engaging with the user through every outlet they use, whether that be through social media, print, email, etc. This approach puts the decision of how to connect with your brand in the consumer's hands.
Reach your customers on social media

Social media has become one of the most effective methods for reaching your customers and is a relatively versatile tool that allows you to respond to customer service issues, conduct customer research, and promote your brand.With over 1 billion monthly active users, Instagram has quickly grown to be one of the best sources of user-generated content for brands. It ranks as the most effective and impactful social media platform to develop your brand or promote a product. Many brands have started to utilize customer-created Instagram content for their product detail pages and even on homepages.
Continue utilizing email

Despite more dynamic and personal methods of marketing emerging in recent years, email is yet to be beaten in terms of visibility and efficiency. In fact, post-purchase emails are more powerful than your typical promotional emails, yet very few brands are taking advantage of them. You have a unique opportunity to convert a new customer into a recurring customer, and once that opportunity passes, you have to work doubly hard to get it again.
3. Provide a personalized experience
Personalization is one of the most effective and simple ways to improve your business's retention rate and become more customer-centric. If your customers can't develop a connection with your brand, it's very unlikely that they'll be motivated to continue purchasing from you. Here are a few tactics we recommend you try on your site to improve customer personalization:
Use cookies to remember website visitors

Being able to cookie visitors on your site opens up various opportunities for personalization. If you can store basic information about a user (product preferences, time on site, page views), it'll help you cater to each individual user's needs.
Create Product Recommendation Quizzes for Your Customers

Product recommendation quizzes work towards building a better personalized and 1:1 customer experience. Think of it as a guidebook for customers on what to buy from your site.Product recommendation quizzes show customers how your product will solve their specific problems and make the purchasing journey an efficient and pleasant experience.
4. Tell a Story through Your Brand
Despite "storytelling" becoming a marketing buzzword over the last several years, there's an undeniable value in telling a compelling story to your customers to build a personal connection. Many successful ecommerce brands that emerged in the last few years have had a compelling story associated with them that consumers have latched onto.
You can leverage the StoryBrand framework in developing your marketing message. StoryBrand has an incredibly simple and wildly effective seven-step framework for developing your marketing plan or marketing message. Humans are innately drawn to stories over a list of accolades, testimonials, and facts.
5. Define your customer experience strategy
Improving your business's customer experience can seem like a daunting task if you don't have a clear strategy outlining your approach. Developing a customer experience (CX) strategy will help you take the insight you gained from user research and turn it into an actionable plan for improving your site experience. Your CX strategy should be constructed with a variety of factors in mind, including:
Market research
User research
Mission and vision statement
User testing
There's no "right way" to develop a CX strategy, but not creating one for your business would be a serious mistake. Defining a clear strategy early on will help align your team around a singular vision and goal and will inform how you continue to develop and improve your website.
Five Brands that Leverage Customer-Centric Strategies to Create Satisfying Digital Experiences
Shifting to a customer-centric approach is not easy, but it's possible. We've reviewed the top 100 customer-centric brands from Forbes and picked out five brands with winning digital experiences.
1. Depop
Depop has quickly climbed in popularity, and it's no surprise why. The social shopping platform, which targets Gen Z and Millennials, recently received $62 million dollars in funding and is on top of the Forbes list for its masterful use of social networking and omnichannel commerce.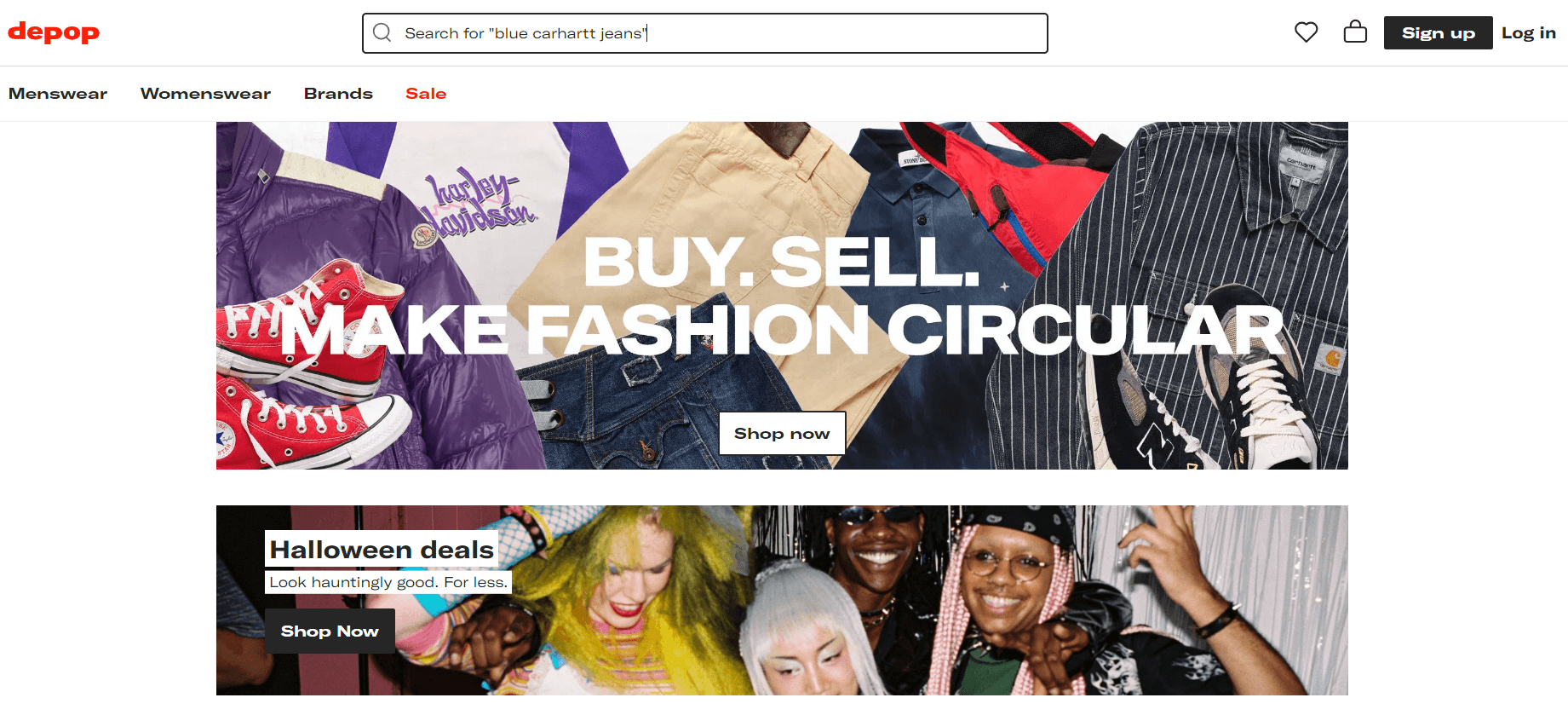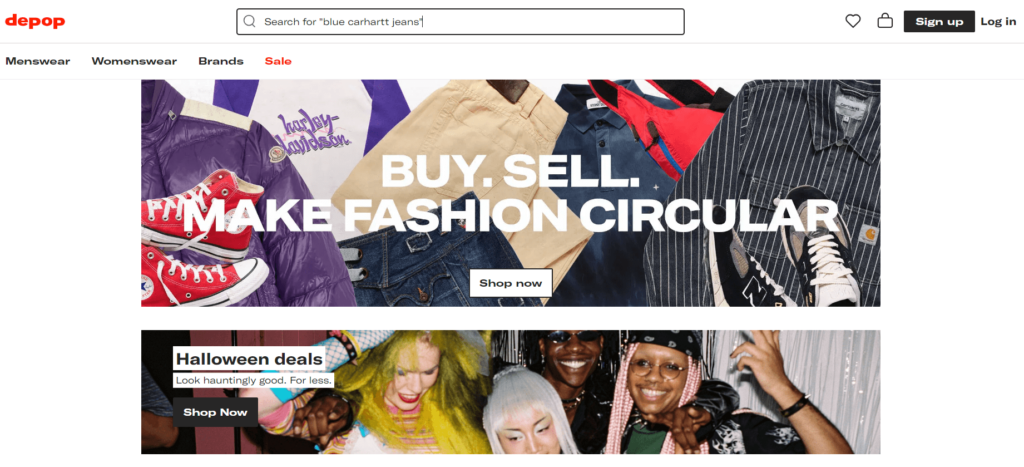 There has been an evolution in how people consume fashion. Talented individuals create beautiful pieces that they can sell from anywhere. You don't have to be a well-known fashion brand or have a store at the mall. Depop simply gave them a platform because they understood that, "social apps are not a choice, but simply the basis and source of all their online engagement." 
Part of its popularity is that it allows for instant feedback when shopping and has improved interactions between sellers and buyers.
2. Starbucks
Starbucks is on the list for many reasons.
Firstly, they have an unparalleled understanding of customer perspective, which allowed them to create one of the best customer journey experiences. They were willing to reinvent themselves by modifying their inter-departmental workflows.
Starbucks also has a superb customer loyalty program that keeps people coming back. They've built a brand outside of the coffee that they serve. People come to the store for the ambiance and the experience more than just the drinks.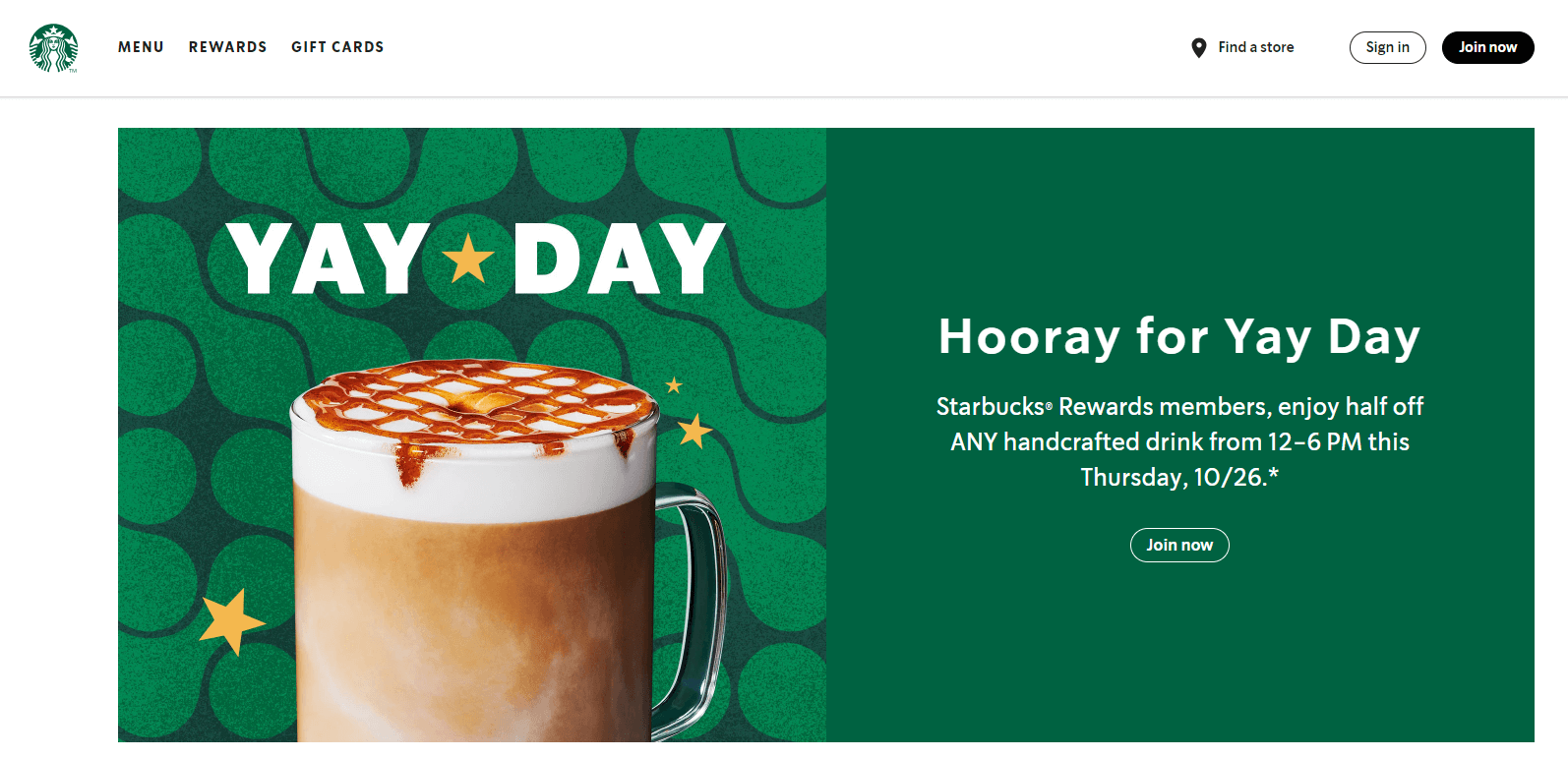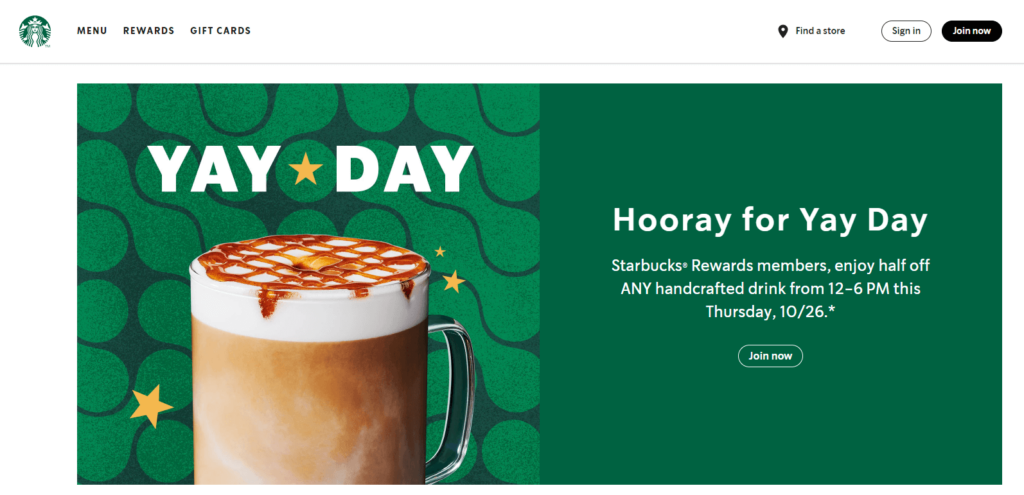 But what really changed things for them was when they pivoted away from in-store purchases by creating a great digital experience with their delivery and pick-up options. Customers can skip long lines and wait times by ordering online. They still have full customization options, and they don't even have to leave the house for their favorite cup of coffee.
3. Amazon
Amazon is another favorite that makes its way onto many of the lists online, and for good reason.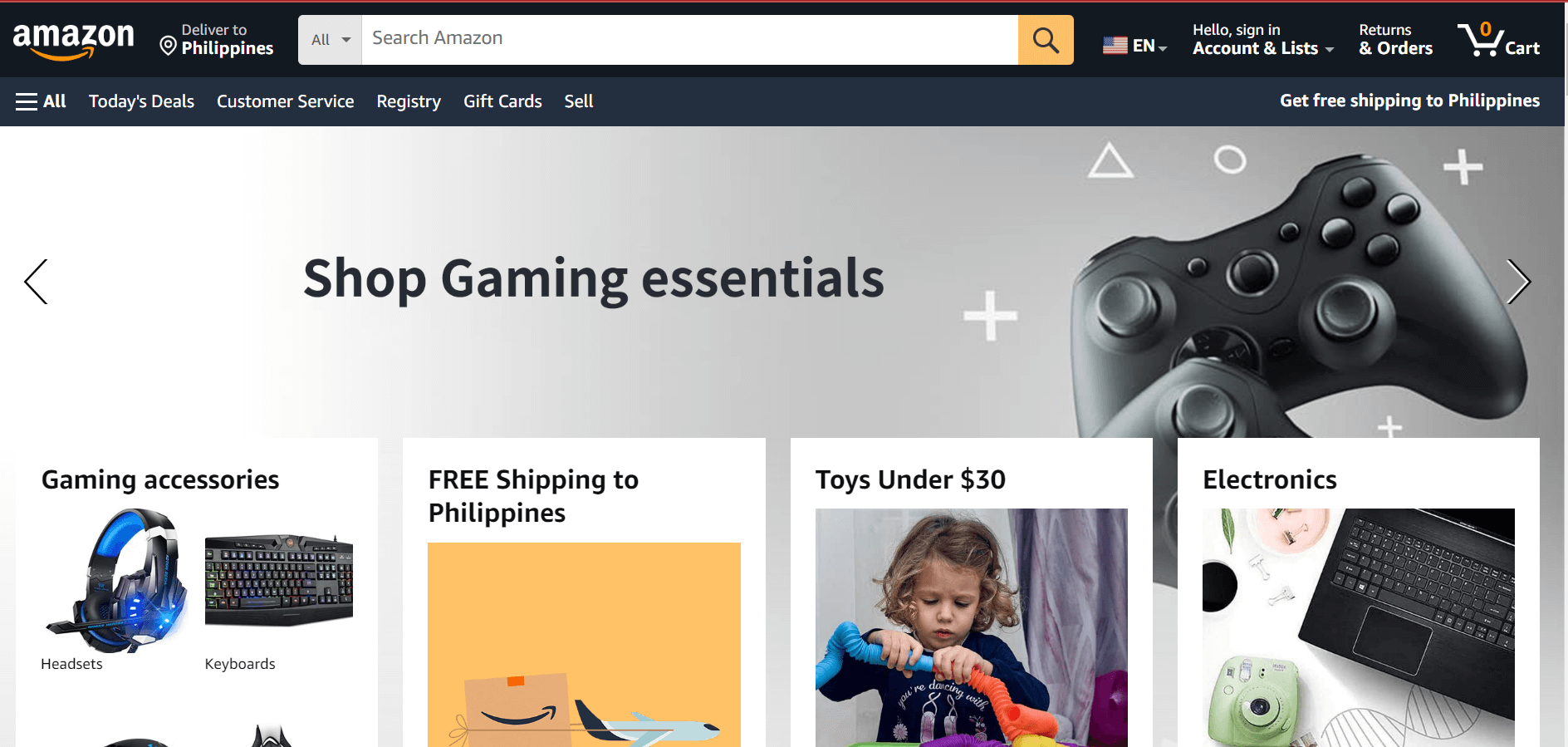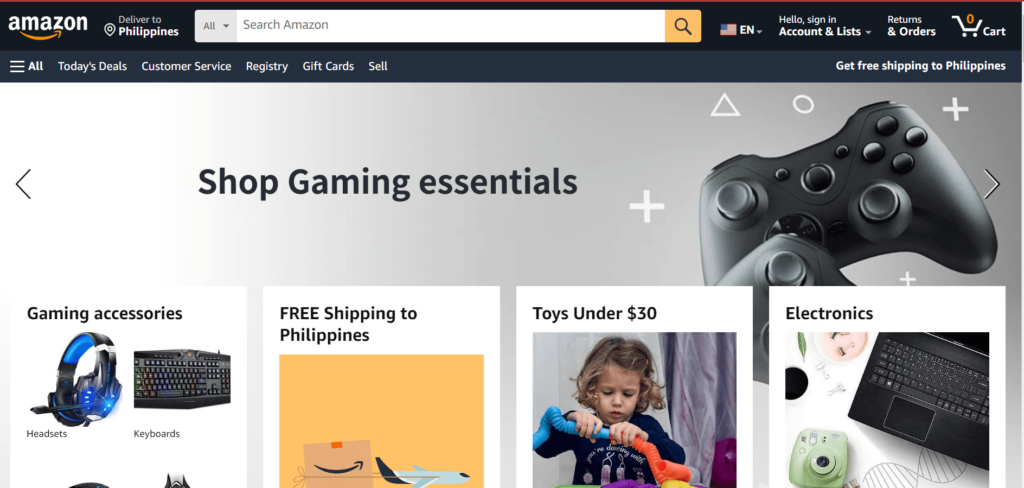 It's no secret that Jeff Bezos aims to make Amazon the "most customer-centric company on Earth," and they've certainly taken huge strides to accomplish this. The company is constantly innovating and finding ways to improve the customer experience and provide better service. They're a huge fan of using personalized product recommendations and made one-click ordering a possibility.
4. Ikea
Ikea offers a winning customer experience both on and offline.
Customers are free to shop, relax, and eat at their brick-and-mortar stores. However, it's their online experience that they've leveled up. Imagine being able to use your camera to place detailed, life-sized 3D Holograms of furniture in your house. That's what Ikea offers.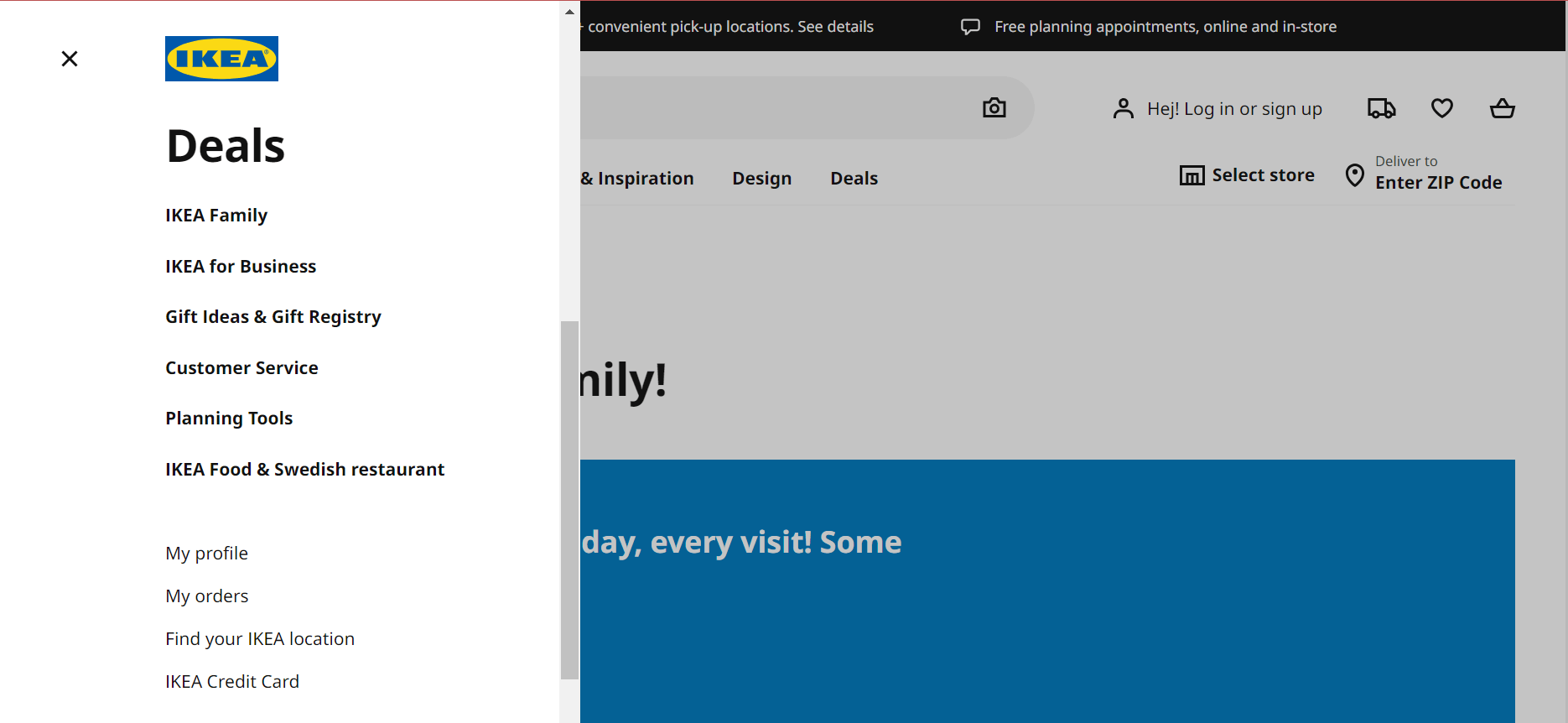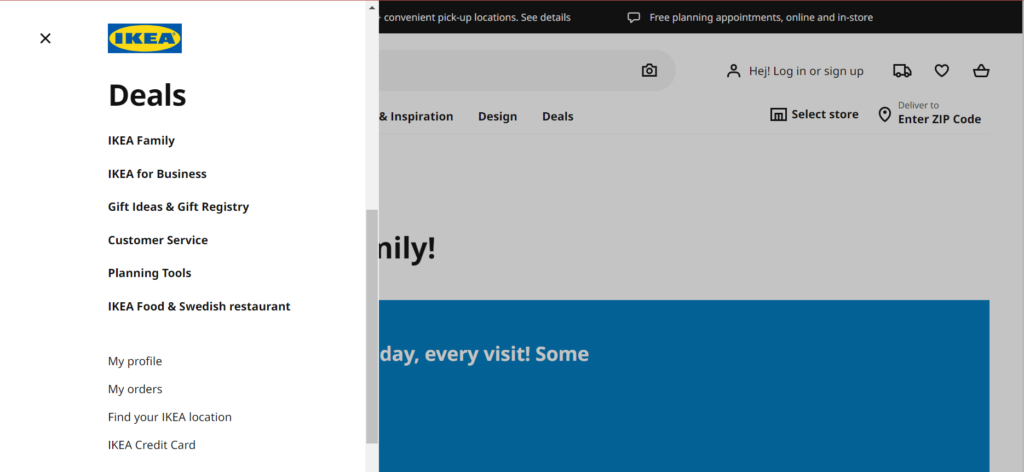 Because of its wide range of product offerings, Ikea also knows that the right website navigation is essential for customers shopping online. Their use of different categories in the navigation is something we've seen in winning tests for our clients countless times.
5. Ulta Beauty
Similar to Ikea, Ulta Beauty prioritized the needs of their customers. When the pandemic hit and people couldn't try out products by going to the store, Ulta launched their GLAMlab experience. It gave customers a way to try on products virtually, and Ulta kept improving the tool. They later added a skin analysis tool and updated the products that customers could try on. It's like a product recommendation quiz, but better!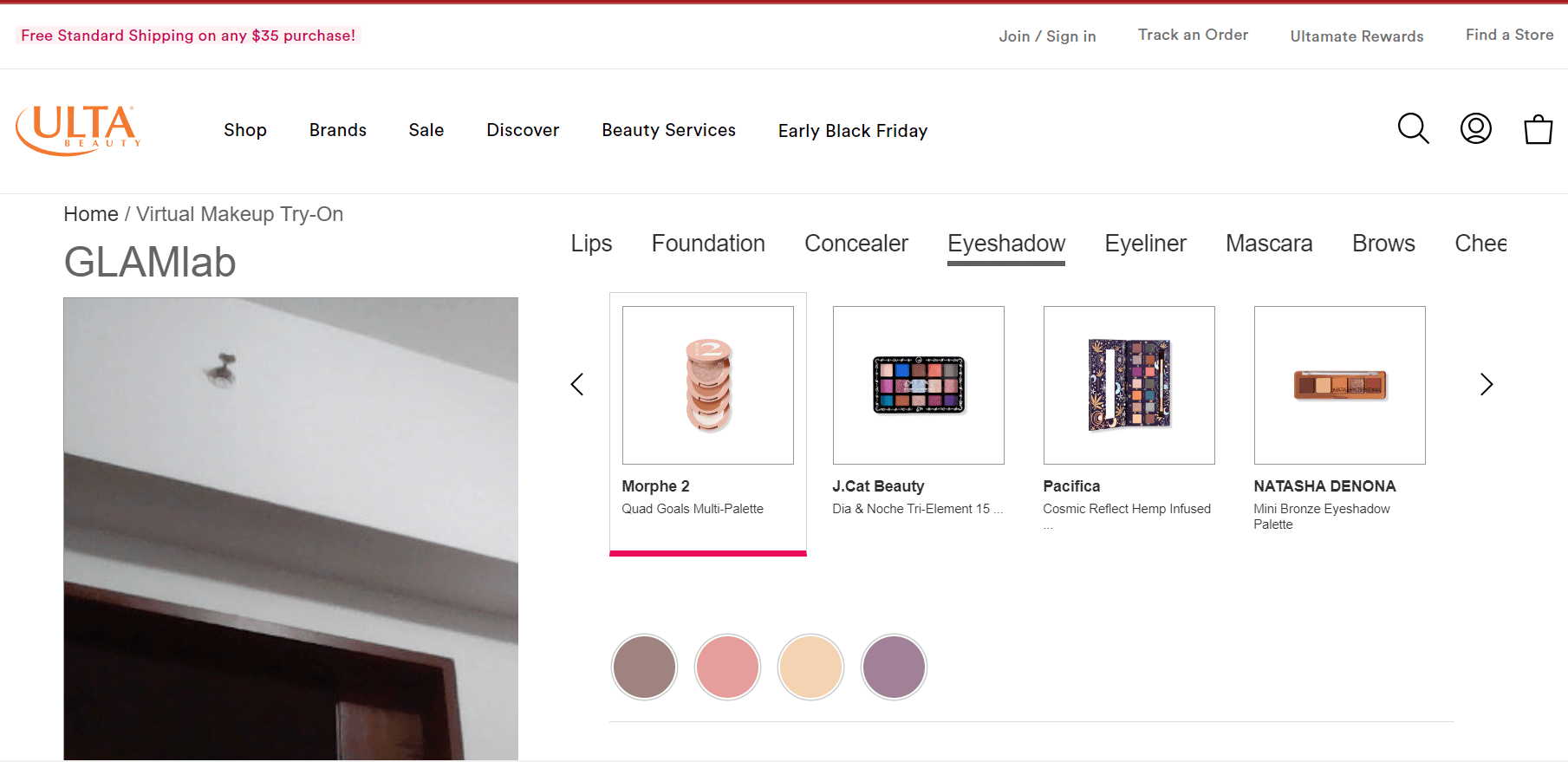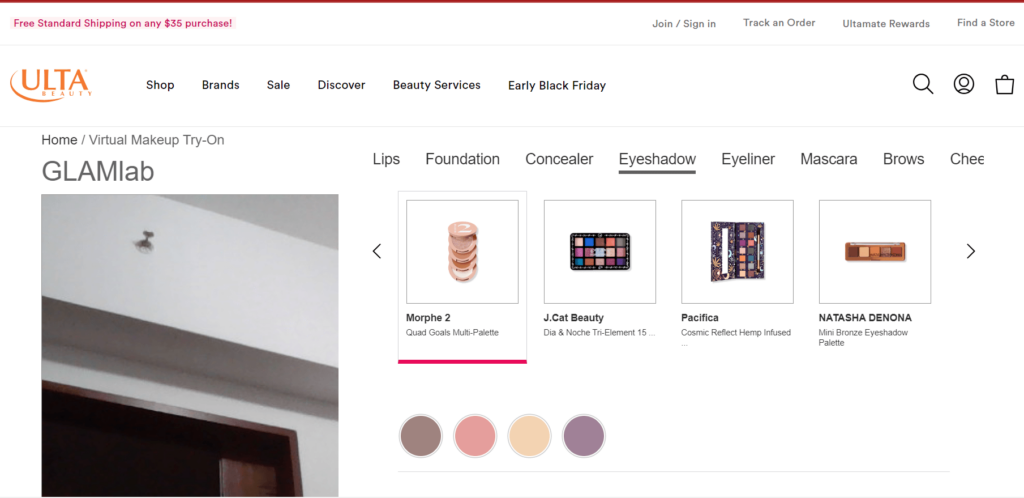 Put Customers at the Center of Your Digital Experience
These winning examples are proof that the best way to optimize your digital experience is to put your customers at the center of everything. From doing research and mapping the customer journey, to designing your website and creating marketing strategies, you have to keep your customers in mind.
You will always hear me saying, "You can't read the label from inside the jar." You have to change your perspective and put yourself in your customers' shoes. With this new wave of digital revolution, you can do so much more to elevate and personalize the experience of your customers.
Things might be constantly changing in the digital landscape, but one thing remains constant: it's always crucial to listen to your customers.
Start creating a customer-centric digital experience with The Good. Contact us.
Subscribe to our newsletter, Good Question, to get insights like this sent straight to your inbox every week.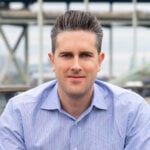 About the Author
Jon MacDonald is founder and President of The Good, a conversion rate optimization firm that has achieved results for some of the largest online brands including Adobe, Nike, Xerox, Verizon, Intel and more. Jon regularly contributes content on conversion optimization to publications like Entrepreneur and Inc. He knows how to get visitors to take action.