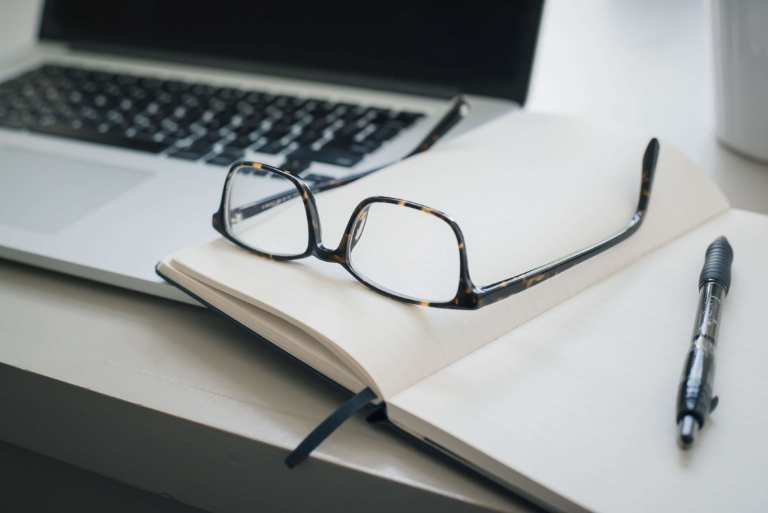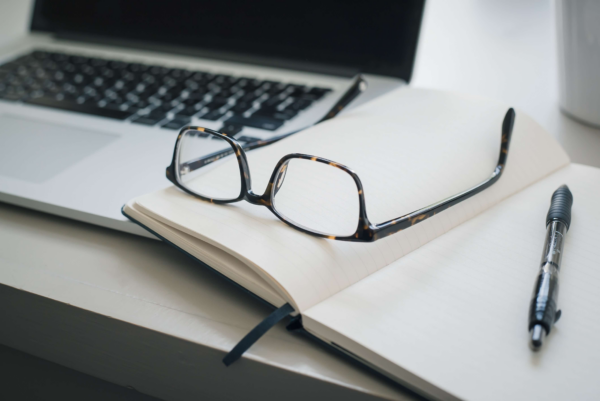 Conversion Rate Optimization
[Interview] How the Combination of SEM and CRO Leads to Big Growth
In this interview with Ryan Garrow of Logical Position, we explore the benefits of SEM and conversion optimization, and how they can form the perfect marriage.
Over the past few years, search engine marketing (SEM) has become one of the most common and effective channels to drive traffic and sales for businesses today.
This is especially true for ecommerce companies.
They enable the ability to target specific audiences and advertising networks with a focused budget.
In fact, that's why today we're speaking with Ryan Garrow. Ryan is the Digital Strategist for the Enterprise Team at Logical Position, an award-winning search marketing firm, a Google partner, and an SEM partner with The Good.
An Interview With Enterprise SEM Strategist Ryan Garrow
Recently, we sat down with Ryan to ask him a little more about SEM and how he sees its relationship to conversion optimization.
We hope you enjoy the interview.
Q: Ryan, can you tell us a little bit about yourself?
Sure. I love business and strategizing ways to win in business. My wife and I have four kids, own five businesses (as of this article), and live on a small, eight-acre farm in Sherwood, OR. I went to the University of Oregon, where I studied business management, economics, and Japanese. I am currently the enterprise strategist at Logical Position, and I also manage our partnerships.
Q: What do you do in your role today and where did you start?
I came to LP through an acquisition a number of years ago. At the time, I was the CEO of a marketing firm that was acquired. I had known the owners of Logical Position for a few years, and we had been sharing business because we handled different types of clients: LP mainly SMBs and my marketing firm mainly ecommerce and large, complex enterprise accounts. When LP earned the Channel Partner level in Google's Premier Partnership, it made tremendous amounts of sense to come under that.
Q: What attracted you to SEM?
I love helping businesses grow. When I got into the industry in 2009, there were so many business owners doing their own Google Ads work and wasting so much money. I loved seeing the results that allowed a business to scale and generate profits.
Almost 9 years later, I still get a rush when our team is able to take a source of pain (and money loss) and turn it into one of the best portions of their business.
Q: What is the most rewarding thing about working in SEM?
Having the numbers to show that we generated profit and increased the customer base of a client. I really like winning and when I can help a client win, it's as if I won.
In addition to that, when we can bring transparency and clarity to a business that previously didn't know what was happening in the online space, it's awesome. I wish I had more face-to-face clients because that light bulb turning on in their head when they see what we can do is so rewarding!
Q: How important is data in your work?
That's all we look at. Initially, when I took over as CEO at the marketing firm, I thought I would hire people with marketing degrees and we'd have so much fun coming up with great ideas and drinking scotch in the afternoon like Mad Men.
Thankfully, I learned quickly that SEM is not a good job for a person who has a marketing degree and wants to come up with ideas all day. Now we are more likely to hire a person with a math degree. SEM is all about data, noticing patterns, and making adjustments.
Q: What are your thoughts on SEM and CRO firm partnerships?
It's the perfect marriage. Especially when an SEM agency has the granular build in Google Ads and Bing Ads that we do. There is very clean data that can then be used by the CRO firm to measure improvements.
Our most successful paid search clients across the board have one thing in common: a conversion rate optimization agency. There are so many things involved in a successful ecommerce business, but I have yet to see a company fail that is putting resources into CRO. I'm sure it's happened, but it is rare enough that I have not come across it in all of my thousands of clients.
Our most successful paid search clients across the board have one thing in common: a conversion rate optimization agency.
Click To Tweet
Q: What unique benefits does your SEM agency provide to your clients?
There is probably not another SEM agency in the world that has our laser focus on client success. We really get into the whole business, and many times end up being business coaches to help overcome things that aren't even SEM related.
Because of our vast expertise and knowledge in Google Analytics, we get a great view into the whole company and can advise on a macro level as well. Our ecommerce clients even get insight into how people are using Google Shopping… over 50% of the time, visitors will buy something other than what they clicked on to get to the site. We can provide that data down to the transaction level. When your product mix has different margins, that kind of insight can make a huge difference.
Q: You mention that your most successful paid clients have one thing in common – a CRO agency. Are there particular challenges that SEM firms or their clients run into when they don't have a CRO agency partner?
Without conversion rate optimization, you're limited to the conversion rates you already have. We drive VERY targeted traffic to VERY specific pages. Conversion rates will usually stay where they are because the intent of those searchers will stay the same. To scale and grow, you'll need to increase your conversion rates on those pages.
As Google gets more competitive, the cost of clicks will only increase. To just maintain your position, you'll need to increase conversion rates or average order size. Conversion rates don't only affect paid search traffic though, which means you'll have more profit coming from other traffic that will allow for more aggressive investment in paid search to capture market share.
As #GoogleAds gets more competitive, the cost of clicks will only increase.
Click To Tweet
Q: In what instances do you think a brand should consider working with an SEM firm and when should they consider working with a CRO firm?
I believe every brand should be selling direct to their consumer and should be advertising through paid channels online. I think once there has been six months of established traffic through paid channels (search and shopping), a brand should engage a CRO firm. That six months of traffic should have established a stable baseline of conversion rates for targeted traffic. It should also have produced enough profit to cover the startup costs of CRO.
Smaller brands or startups might have to extend out the timeline a little to get traffic and sales volumes up. Each brand is unique and will have a slightly different strategy, but these are at least guidelines I would use to start the plan.
Q: Do you have any success stories you can highlight about brands that benefited from the SEM-CRO combo?
I probably can't name names, but I can share some real numbers.
Our average ecommerce client (of our over 1200 clients) was up 17% in YOY revenue over the Black Friday/Cyber Monday weekend.
A rather large international brand working with us on PPC and The Good on conversion optimization was up 94% in revenue.
Paid search was up 725% in revenue (we didn't manage it last year), with a dramatic increase in ROAS at the same time.
Takeaways
Thank you Ryan for taking the time to tell us a little more about your work and how you see it intersecting with conversion optimization!
Here are a few things we learned and what we recommend you think about if you want to convert more of your existing paid traffic into buyers:
Takeaway #1: The most successful paid search clients have one thing in common: a conversion rate optimization agency.
Takeaway #2: As Google gets more competitive, the cost of clicks will only increase. To just be able to afford to maintain your position, you'll need to increase conversion rates and average order size.
How has your business benefited from the SEM/CRO combo? Leave us a comment!
Need help converting more of your existing paid traffic into buyers? Get in touch!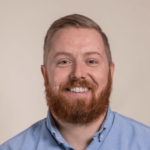 About the Author
David Hoos
David Hoos is the former Director of Marketing at The Good, conversion rate experts who deliver more revenues, customers, and leads. David and the team at The Good have made a practice of advising brands on how to see online revenue double through their conversion rate optimization services.