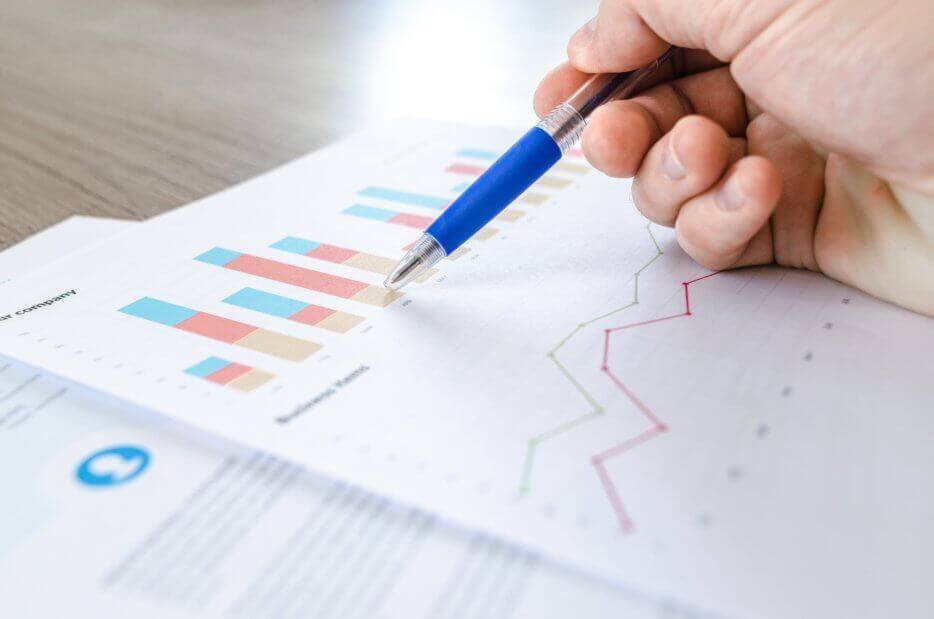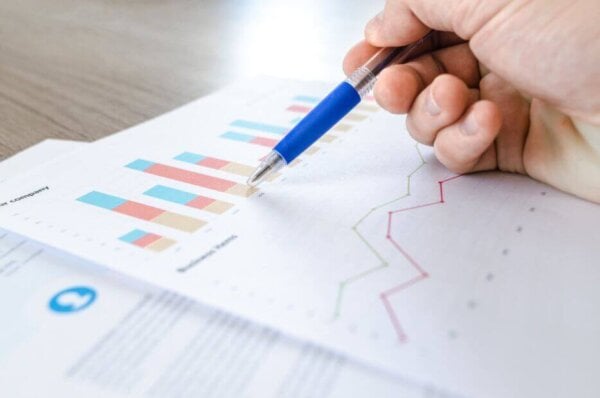 Data & Analytics
5 Essential Ecommerce Google Analytics Reports (For Great Insight)
Way too often, Google Analytics insights get lost in the numbers. Let's fix that. These are the five most critical reports to guide your ecommerce success.
Most digital marketing managers realize the importance of the ecommerce analysis report from analytics, but few know how to draw the most value from ecommerce Google Analytics reports.
Let's fix that.
Would a list of the five most critical Google Analytics ecommerce reporting functions help you wade through the analytics quagmire and get solidly on track?
You don't need to know everything about Google Analytics, but getting acquainted with these five basic components can be a game-changer in the way you approach ecommerce strategic monitoring and planning.
First, we'll help you understand why ecommerce reporting is an important tool for analyzing website traffic and usability. Then we'll list the top five Google Analytics functions in the competitive world of online marketing.
Here are 5 critical Google Analytics reporting functions to grow business and save time.
Click To Tweet
How Can Your Business Benefit from Ecommerce Google Analytics Reports?
One of the most powerful benefits Google Analytics brings to brands is the ability to gain a deeper understanding of how visitors are using their ecommerce websites. Google Analytics reports can provide brand leaders with a wealth of information to help drive ecommerce success and inform smart marketing strategies.
Way too often, though, these insights get lost in the numbers.
The Google Analytics dashboard can seem as overwhelming to otherwise capable marketers as the instrument panel of an airliner to an untrained pilot,. That's why most ecommerce marketers never go beyond basic site performance metrics such as number of visits, pages visited, and bounce rates.
In this article, we'll help you peel back the layer of confusion covering the Google Analytics dashboard, understand which metrics and capabilities are most useful, and apply that knowledge to boost ecommerce website results.
With the five reports and functions we suggest below, you can watch the behavior of visitors on your site to quickly determine things like whether or not the site is delivering as expected, where the sticking points are, and which traffic channels are bringing you the best prospects.
5 Essential Ecommerce Google Analytics Reports
Enhanced Ecommerce
Goal Flow Report
Users Flow Report
Channel Groupings
Custom Alerts

Once Enhanced Ecommerce is selected, the Funnel Steps option appears (see the screenshot above).
Enhanced Ecommerce
What is the Google Analytics Enhanced Ecommerce feature?
The Enhanced Ecommerce feature in Google Analytics gives you access to a bevy of reports with the depth and power you need to effectively manage an ecommerce website. It is the mother lode of ecommerce analytics information.
Here are the reporting functions you can access after you've activated Enhanced Ecommerce:
The Overview and Product Performance reports provide revenue data and conversion rates, average transaction, average order value, refunds, and more.
The Shopping Analysis reports tell you how often and for how long each product page has been viewed, which products were added (and removed) from shopping carts, abandoned cart info, completed transaction info, and more.
The Product List Performance report provides product attribution data to give you last-action tracking for conversions. Armed with that information, you'll be able to determine which pages and features on those pages are driving your conversion events.
Advanced benefits include the ability to track Internal Promotions, Affiliate Codes, and Coupon Codes.
The Enhanced Ecommerce feature will provide you with all the foundational data you need to start analyzing reports and optimizing your site.
Subscribe to our newsletter to get more just like it, sent straight to your inbox every week.
What questions can I answer with the Enhanced Ecommerce feature?
What is my average order value (AOV)?
Which products are growing/slowing in popularity?
Which product pages are contributing the most to final conversions?
How can I access the Enhanced Ecommerce reports?
To get access to Enhanced Ecommerce reports you'll need to enable the feature from within your Google Analytics dashboard. You can also create funnel visualization abilities as an option, which will be useful for Goal Flow and Users Flow reports.
The process isn't quite a click-and-play procedure. You'll need to make sure you're using Universal Analytics, and that you have the ec.js plugin so the tracking code can tag your site.
Don't panic, though, most moderately savvy computer users can follow the steps outlined in these Google Analytics Help documents: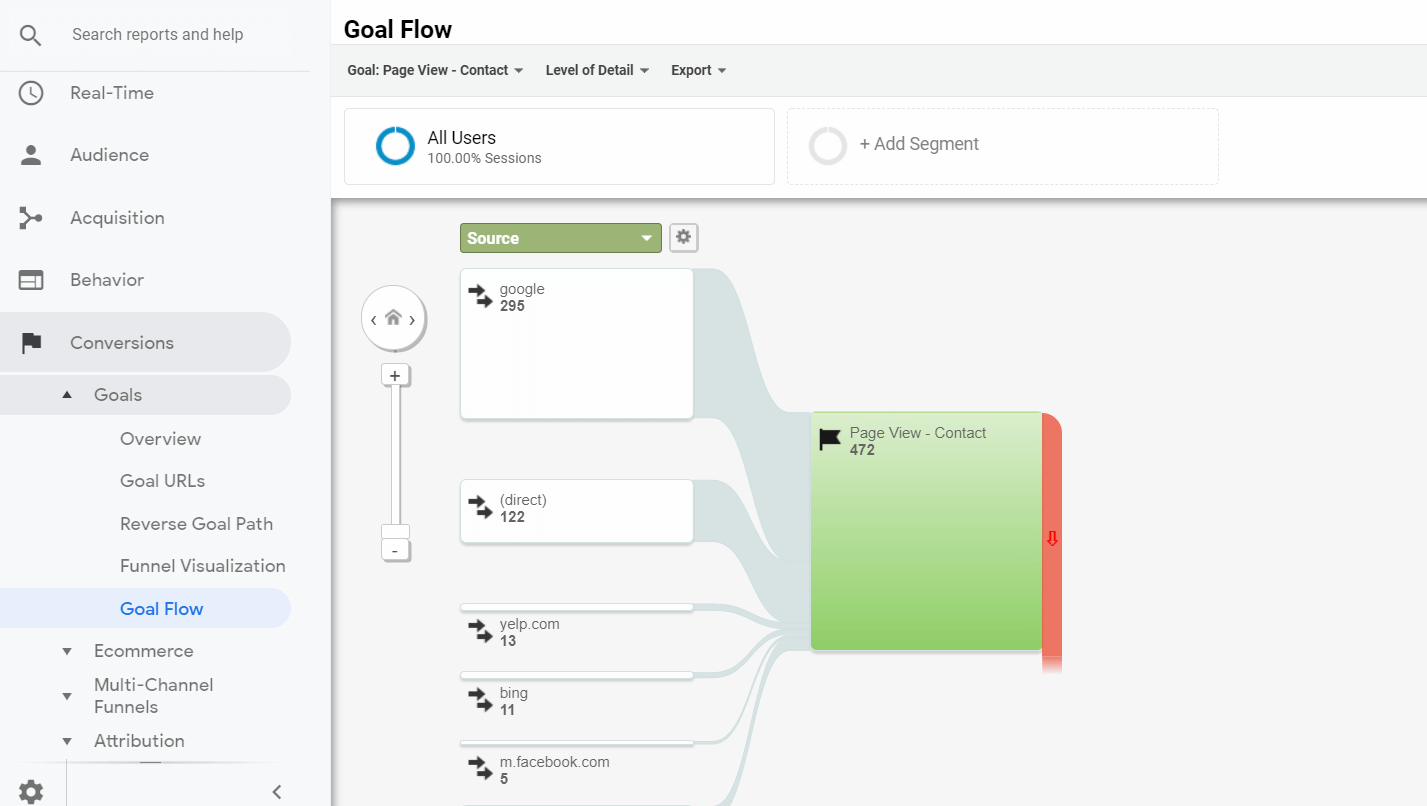 Goal Flow reports display an overview of how successful your visitors are in terms of goal completions. (see the image above).
Goal Flow Report
What is the Google Analytics Goal Flow report?
The Goal Flow report in Google Analytics provides insight into the effectiveness of your path to sales. It shows you how well visitors are navigating the series of steps you've prepared toward conversion events.
What questions can I answer with the Goal Flow report?
Where are visitors to your ecommerce website entering your sales funnel?
What are the stuck points visitors are encountering along your path to sales?
Where are visitors exiting early or looping back for more information?
What role does audience segmentation play in your conversion rate?
How can I access the Goal Flow report?
To leverage the Goal Flow report you must set up Google Analytics goals for your site. For best results, combine goals with the funnels option provided for Enhanced Ecommerce.
Here are the Google Analytics Help pages you'll want to review:

Users Flow provides a visual overview of how visitors navigated your website (see the image above).
Users Flow Report
What is the Google Analytics Users Flow report?
The Users Flow report gives you a visual picture of the paths visitors take upon entering your ecommerce website. It augments the Goal Flow report by providing a graphical look at visitor actions.
What questions can I answer with the Users Flow report?
How much visitor volume am I getting from each major source of traffic (examples: social media, company blog, third-party sites linking to you)?
How much visitor volume am I getting from my email campaigns (segmented according to the way you set up the tracking)?
How much pageview volume are the individual pages of my ecommerce site getting? Which are most and least active?
Two important takeaways from this report are the red waterfalls that indicate where customers abandon the site and whether there are any loops. A loop occurs when visitors repeatedly navigate back and forth between two pages (example: clicking from the home page to a product grid page, then back to the home page). Loops may indicate confusion on a particular page. This insight gives you an opportunity to clear up the information and help visitors become customers.
Here are the Google Analytics Help pages you'll want to review:
Channel Groupings
What are Google Analytics Channel Groupings?
Google Analytics Channel Groupings let you segment traffic sources into identifiable groups that best suit your own ecommerce needs. You can create a Custom Channel Group, create a new Channel Grouping view, or edit the Default Channel Grouping.
Channel Groupings give you the ability to track the performance of your traffic channels, segmented in the way that best serves you. Those who perform advanced data analysis use this function to set up those reports.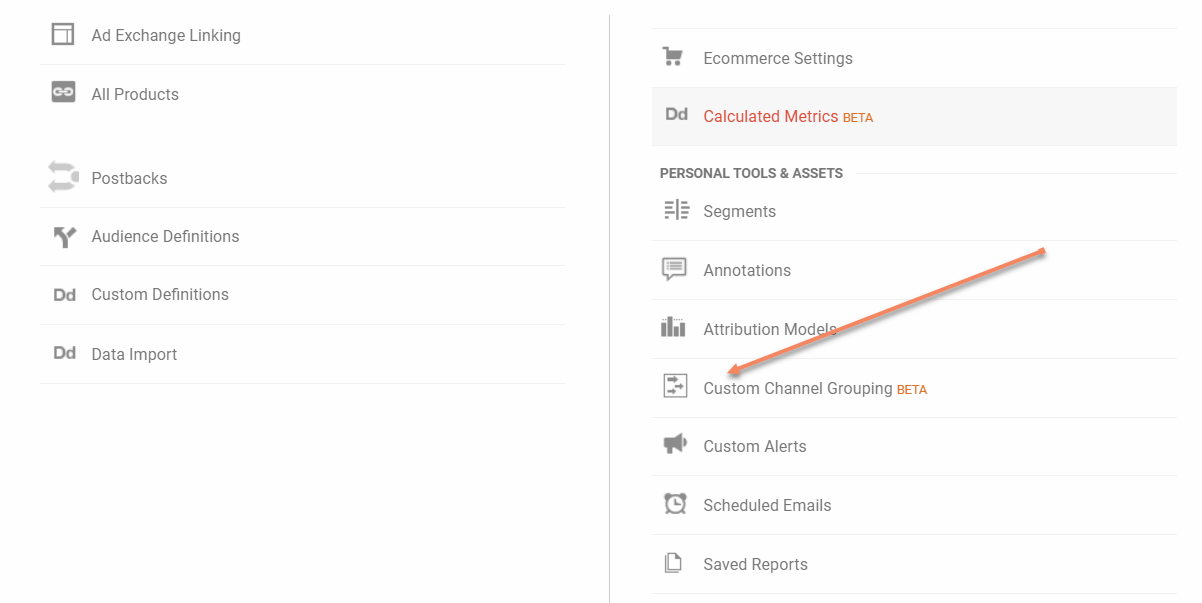 You'll find Custom Channel Grouping under Admin, the All Web Site Data column, then under Personal Tools and Assets.
What questions can I answer with Channel Groupings?
How effective is my Facebook ad at driving traffic to my ecommerce website?
How many visits to my ecommerce website are coming from organic searches?
What percentage of my visitors are being referred by partners?
Here are the Google Analytics Help pages you'll want to review: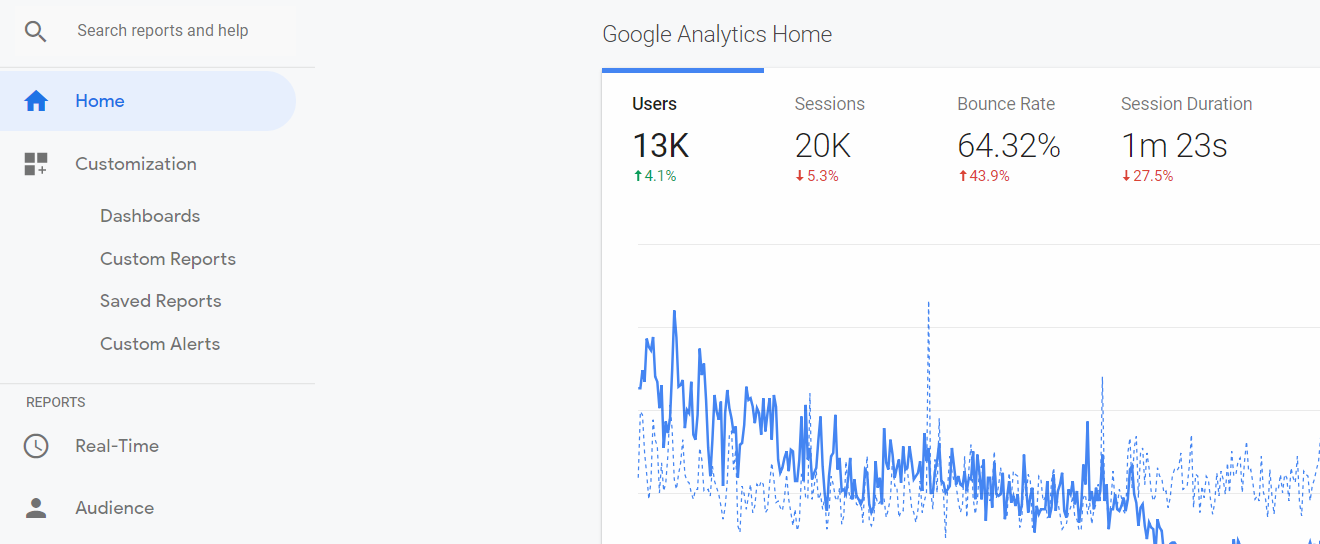 Custom alerts get your attention when a monitored metric either loses or gains significantly (see the graphic above).
Custom Alerts
What are Google Analytics custom alerts?
Custom alerts are Google Analytics Intelligence events that allow you to track changes in analytics metrics that are most significant to you and your ecommerce activities.
It's easy to go overboard here and create so many alerts that they become all but meaningless. At The Good, we recommend identifying the metrics most crucial to your ecommerce business and then setting your custom alerts for them.
Once you've worked with your top priority custom alerts for a while, you'll be better able to determine which other alerts will help you stay on track and productive.
What questions can I answer with custom alerts?
Has traffic to my ecommerce website experienced significant spikes or drops over the past 24 hours?
Have any of my conversion points shown significant jumps or drops over the past 24 hours?
Have returns for any of my products increased or decreased significantly over the past seven days?
Here are the Google Analytics Help pages you'll want to review:
Why Are These Google Analytics Ecommerce Reports Essential?
If you're coaching a basketball team, it's good to have players on the bench—but it's essential you put five players on the floor.
The analytics functions we've suggested here will allow you to cover the bases that must be covered. You could stack on another dozen or more reports and spend your days immersed in them, but every analytics question you have will quite likely be covered by the handful noted above.
If you have questions or to need help setting up your analytics functions and reports, call The Good. Every day you wait is a day you're doing business with an analytics blindfold on. The more you know about visitors to your website, the more ability you have to increase conversion rates and boost ROI.
Resources:
3 Web Analytics Mistakes That Can Kill Your Business (and How to Fix Them)
The Poetry of User Flow: The Straight Path to ROI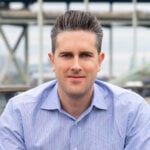 About the Author
Jon MacDonald
Jon MacDonald is founder and President of The Good, a conversion rate optimization firm that has achieved results for some of the largest online brands including Adobe, Nike, Xerox, Verizon, Intel and more. Jon regularly contributes content on conversion optimization to publications like Entrepreneur and Inc. He knows how to get visitors to take action.