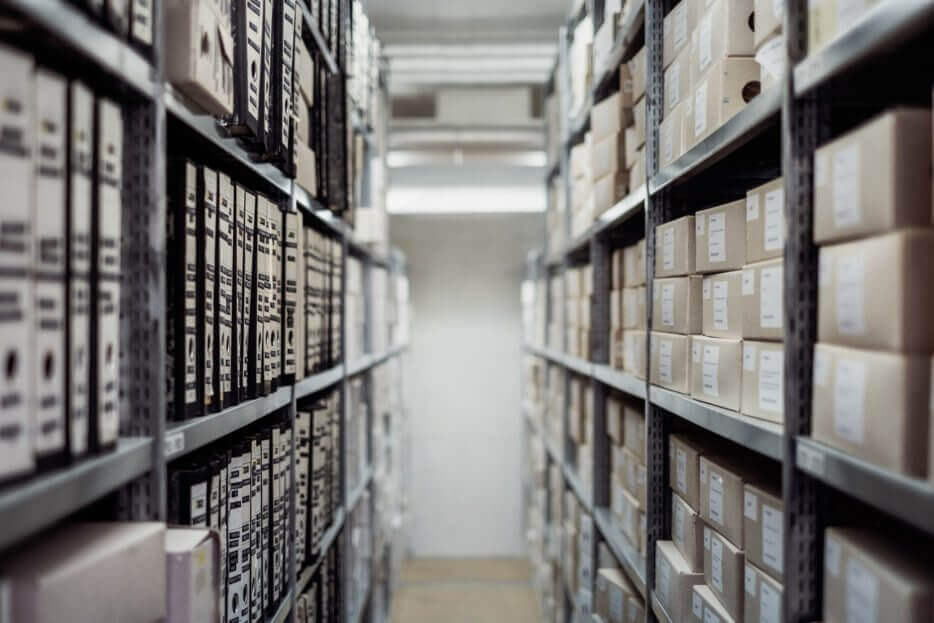 Articles
9 Rules That Will Help Increase Average Order Value
Increasing your average order value is a powerful way to grow your overall sales. Follow these 9 rules to get started.
Everything you need to know about increasing average order value, you learned at the grocery store.
It's true.
Here's a common sense guide that can boost your ecommerce sales tremendously.
Why increase average order value?
There are three ways to earn more money on your ecommerce website:
Get more customers to buy
Get customers to buy more often
Get customers to buy more with each order, increasing their average order value
Those outcomes are interrelated, yet each requires a different strategy.
Right now, let's focus on the third way – increasing the average order value (AOV).
9 Rules that Drive You to Buy More
To illustrate the tactics, we'll use a familiar example: grocery shopping.
How can that possibly apply to your ecommerce presence?
It does. Big time.
Consider your own experience for proof, and read on…
1. You're hungry
Here's a maxim universally recognized as true: never go the grocery store hungry.
You've been there and done that, right?
You load up the cart like there's a hurricane coming, but once you knock the edge off your hunger, you wonder why in the world you bought so much stuff.
Everything looks good when you're starving.
That's why a hungry crowd is the best advantage you can have to increase sales.
How do you draw a hungry crowd, though?
Consider your audience. What makes them hungry? When do they get hungry? What do they get hungry for? Then make sure you're there with the products and services they need to satisfy the craving… and that the solution is easy for them to obtain.
Here are some suggestions:
Advertising creates desire: they've heard about it and they want it
Word of mouth creates desire: get people talking about you on social media
Your site design creates desire: make sure your site isn't just attractive, but it's attractive for a reason. Effectiveness and function trump beauty.
And don't forget that shopping seasons create desire too. That's why conversion rates jump up on Black Friday.

Don't just mention the season, leverage it. Set up special landing pages and special offers to match.
2. You get one thing and realize you need something else to go with it
You grab that jar of strawberry jam and wonder whether you're low on peanut butter. That, of course, leads to buying another loaf of bread.
Smart merchandisers know to stock complementary items together. You can do the same on your ecommerce site. Help the customer along the buying path.
Someone who purchases a flashlight is going to need some batteries. Getting a rain jacket? How about a hat or rain pants to go along with it?
Don't leave it up to shoppers to remember it all. Help them out.
8 simple ways to help #ecommerce shoppers buy more:
Click To Tweet
Cross-sell every chance you get. For every item you sell, come up with add-ons and recommend them to your visitors. Cross-selling isn't just a product page or checkout tactic. It's a service you provide. Do it consistently and watch average order values respond to your helpfulness.
Create bundles of items that make sense together. You know they'll need a reel, line, lures, hooks, and swivels with that trout fishing pole… so create a bundled offer to help get it all in one package. That one's obvious, but are you looking for ways to create bundles in your store? Look closely, and you may find some you're missing.
For hints, look at your order histories. Are there connections you hadn't realized before? Who would've thought that lemons and basil are correlated? Throw in a free recipe for basil lemonade and you've got a winner.
3. You see specials too good to pass up
You know how it goes: those organic honeycrisp apples you love are usually priced like they're sirloin steak – but the sign says they're discounted by $2 per pound.
Will you buy? Of course you will, and you'll get a whole sack of them to boot. Who could pass up a deal like that?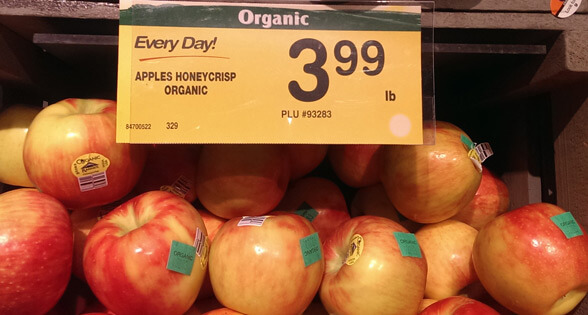 Here's are some ways to make sure your visitors get that excited about what they see in your ecommerce store:
Make specials time-sensitive. Those apples are on sale "today only." Tomorrow, they'll be sky-high again. That encourages shoppers to move extra items to the cart and pushes AOV in the right direction.
BOGO (buy one get one) offers are excellent at boosting AOV.
Set your free shipping threshold higher than your AOV. Get shoppers to stretch a bit. Adjust the free shipping threshold to test levels and make it part of today's special offer.
Use countdown clocks to build on the sense of urgency. Kmart's famous "bluelight specials" are only available while the light is on. Better grab it while you can.
Leverage price anchoring. Don't just show the item you have on limited time special for $199, show a similar item right alongside of it for $499. Anchoring with comparisons helps shoppers realize the price they're being offered isn't so high after all.
Everybody loves a bargain. By comparing your sales items to other items not on sale, and by stressing the time-sensitive nature of the price, you'll help motivate shoppers to become buyers.

4. Others inspire you to buy something
You're standing in front of the olive oil display, trying to figure out which is the best buy, when someone else walks up, grabs a certain brand quickly, and says "This stuff is amazing." You take a quick look and place a bottle in your cart.
We tend to trust our peers more than we trust the brands. All olive oil companies say their product is superior. When a fellow shopper confirms that claim, though, you are apt to believe it.
Make liberal use of testimonials on your pages
Include product reviews from customers
Encourage customers to submit testimonials and reviews
A store well-stocked with customer testimonials is on the fast track to success. How do you get those responses from your audience, though?
First, you need to ask. Make getting testimonials part of your marketing plan – especially your email marketing plan.
When you add an incentive to the mix, great things can happen.
5. You impulse shop – you see something affordable and desirable
Waiting in line at the checkout, who hasn't impulsively grabbed a candy bar or chewing gum?
You see it, you want it, the price isn't exorbitant, so you grab it.
Why not do the same in ecommerce?
Place "everybody needs this" add-ons strategically on product detail pages and in the initial page of the cart
Grab attention with unique items, especially those related to what the shopper is looking at
Use sales copy to remind shoppers about seasonal or other special needs
Suggest other items at checkout – once a person decides to buy one thing, the odds of them buying something else increase
When a person is in a buying mood, your job is more to provide additional items to buy than to encourage the shopper to buy.
6. A display catches your eye
In the midst of the produce section, you see a special display for Vitamix blenders. There's even a helpful demonstrator there handing out smoothies and explaining exactly why YOU NEED a Vitamix.
You've heard about the Vitamix before, but the price seems a bit steep. Now that you see how quick and easy it would be to make your own delicious drinks, though, and understand how a Vitamix can help your family stay healthy… that blender is in the shopping cart and headed home.
We mentioned earlier that design should be functional. Special displays are a great way to make that happen.
Highlight best-sellers. Let people know what's hot and why.
Highlight trending products. Everybody else is buying this; get yours.
Highlight customer recommendations along with testimonials.
Put special attention on a product that has a learning curve to it. Include a short training video on the page to show how it works.
Video, video, video. Show and tell works wonders for just about anything.
7. You're using a card, not cash… assuming your card is accepted there
Somehow, sliding a card through the machine isn't quite as painful as doling out cash from your wallet. That's an example of how reducing the pain of a transaction helps make sure it goes through.
Part of the reason for the spectacular growth of ecommerce is a growing acceptance of, and comfortability with, using credit and debit cards online.
Always make it as easy as possible for people to buy from you. If shoppers want to use a certain form of payment, but you aren't set up to accept it, then get set up.
Set up financing options for higher ticket items or larger purchases
Streamline the checkout procedure and develop a follow-up system for cart abandonment
Use your sales and descriptive copy to amplify the benefits of buying over the pain of buying – "Only $25 today" really does outsell "Priced at $25 today"
8. You have a coupon
You've seen the stories of "couponers" who get through checkout and the clerk owes THEM money. It's amazing.
Coupons work, and they can swing sales your way online. Many shoppers will pause at checkout to search for digital coupons. They love it when you provide even a little bit off the total or throw in something extra for the purchase.
Here are some ways to leverage the coupons and discount codes at your online store:
Let customers "create their own" coupons – the more they buy, the bigger the discount
Provide coupons, discount codes, or gift cards the buyer can apply to the next purchase
Offer free items when price thresholds are reached
Set up a loyalty rewards program
Make charitable donations on behalf of the buyer
These are starter ideas. The list of possible incentives could be huge. The main thing is that your strategy includes ways to incentivize every purchase.
Always give the prospect a reason to buy from you and to buy NOW.
9. A store employee is especially helpful to you
You're looking for the ketchup, but can't find it. A smiling employee notices your dilemma, takes you to the right place, and points out a special BOGO offer running right now.
The chances of you buying that ketchup have increased considerably.
Personalization is tougher online, but it's definitely possible. Savvy ecommerce sites are capable of watching a customer progress through the store, then popping in to offer help wherever it appears necessary.
Use a live chat feature so help is always just a click away
Personalize offers based on the customer's history and choices
Keep customers involved by getting them on your mailing list, recruiting them as app users, or adding them to your text messaging list
Reward repeat customers with special recognition and offers
Provide 24/7 methods for site visitors to get questions answered
Tracking a customer's movements in your ecommerce store and interjecting customer service at a strategic moment can seem a bit complex and even Orwellian.
Done correctly, though, personalization is perceived as helpful and smart. You can start with the basics and take it as far as you want, but the potential here is staggering. This is one of those "get on the bus or get run over by it" concepts every ecommerce manager or executive should consider.
Now Start with these Fundamentals
The most powerful marketing tactics in the world originate from a short list of fundamentals. We've just covered eight of them.
To find out what makes your customers what to buy more on your ecommerce site, take a look at what entices you to dip deeper into your budget.
Pay attention the next time you're at the grocery store. Then go put those same principles to work in your ecommerce store.
Most of us don't need to learn the fundamentals. We need to begin practicing them.