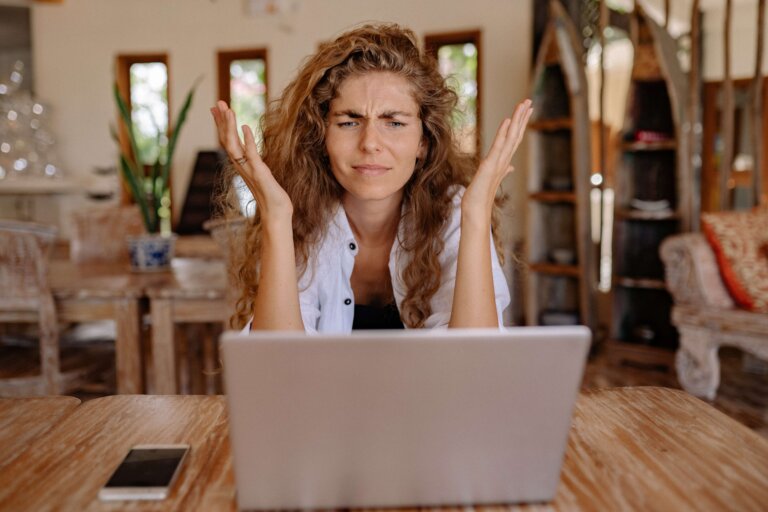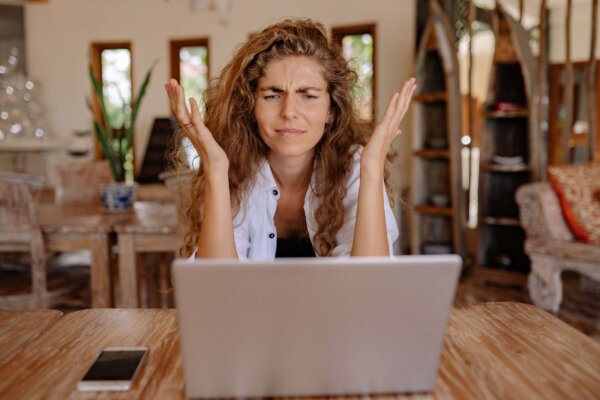 Customer Experience
Why Ecommerce Customer Experience Matters (and What to Do About It)
The best executives ensure that their website is built around the primary goals of their customers: to research their options and make a confident purchasing decision.
For ecommerce brands, nothing is more important than the customer experience. It can make the difference between sluggish sales and rocket ship growth.
When a visitor lands on your site, there are generally three possible outcomes:
They feel an immediate attraction, and they throw their money at you.
They feel indifferent, and they leave to find a more compelling option.
They feel lost, confused, or misled, and they decide to never come back.
It's pretty easy to determine which of those outcomes you want your business to have, but if you don't give specific attention to your customer experience, there's a good chance you end up with outcome #2 or outcome #3.
The case for customer experience as a differentiator comes down to this: a proactive approach to optimizing the user experience can prevent disaster and turn underperforming ecommerce websites into sales leaders.
If you don't take good care of your prospects, they'll go elsewhere. If you do take good care of them and listen to their needs, you'll grow revenue, reduce costs, and improve efficiency.
At The Good, we've seen plenty of beautiful websites that have sub-par conversion rates. That's because the pixel perfect designs that make your creative team salivate aren't always the most helpful or most intuitive for your customers. In fact, most of the best-performing sites we've worked on are driven by customer research – interviews, heatmaps, and session recordings – rather than design trends or "professional intuition."
And, at the end of the day, would you rather win a meaningless design award (read: popularity contest) or have a new record sales month?
I'm pretty sure we both know the answer to that one.
In this article, we're going to help you get one step closer to your growth goals by looking at why customer experience matters, and what you can do to leverage user-centric design as a means of increasing your revenue and other key performance metrics.
So, why does customer experience matter?
Customer experience defines the quality of interaction between your customers and your company. The impressions your ecommerce website visitors leave with will largely determine whether they will return, how much they spend with you, and how long they'll remain your customers.
Customer Experience (CX) vs. User Experience (UX)
Customer experience (CX) and user experience (UX) are often used interchangeably. Strictly speaking, CX is concerned with the end-to-end customer interactions with a brand while UX is more specifically aimed at the usability of a website or product (and therefore an ecommerce website).
For this article, we're mainly using the broader term, "customer experience," but most or all of what we say here is directly applicable to "user experience" as well.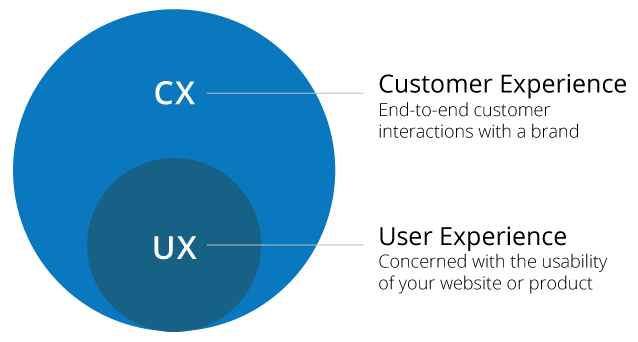 The Components of Customer Experience
Customer experience consists of the "fingerprints" you leave. Every customer touchpoint is felt and evaluated by those who shop with you. Poor experiences lead to losses of revenue, unhappy reviews, and lost customers. Pleasant experiences support the opposite.
Every step in the customer journey, from first impression to repeat purchases, is significant. A grouchy customer service representative can totally wipe out the week's worth of hard work a salesperson invested to convince the customer to give your company a test drive.
Everything from the advertisement that brings them your way to the unboxing experience when a package arrives adds to the quality of the customer experience… and to your bottom line results.
Customer service is an opportunity to exceed your customer's expectations. John Jantsch @ducttape
Click To Tweet
How to Improve Your Customer Experience
In the mind of consumers, the form and function of your website are assessed simultaneously, not in isolation. Unless you're an art dealer, they don't come to your website to admire the photographs and illustrations.
Instead, your website visitors are coming to you with a specific goal in mind. Typically, this is one of two things – solving a problem they have or improving their life in some way.
People don't shop for clothes simply to expand their wardrobe. They are looking for something that will make them feel confident, protect them against inclement weather, improve their performance, or prepare them for a specific situation, like a job interview, a camping trip, or a wedding.
Here are a couple of examples:
I need a new coat, because I was freezing on my last overnight camping trip. (Solve a Problem)
I'd love to have a pair of leggings with a pocket, so I can carry my phone and still be hands-free during my workouts. (Adding Value/Improving Quality of Life)
The majority of your customers already know what they are looking for and why they need it when they land on your site, so your primary objective is to help them learn about their options and to facilitate a smooth transaction when they are ready to buy.
Conveniently, those are also the criteria that your customers will subconsciously evaluate you on while they are shopping. How well does this site help me find and acquire the right product to solve my problem or improve my life?
Solid visual design and experience creates trust. If that trust is broken (or never established in the first place), the barrier to overcome that negative impression is significant. It forces all other areas of a brand's site to work that much harder to rebuild trust.
Consider this list of best practices we use to refocus ecommerce sites on creating great customer experience:
Make sure your visual design reinforces authority, trust, and service. Strive for an effective design and be wary of over-design.
Optimize your business around your best prospects. Everyone isn't your customer.
Don't crowd your website pages with jargon and marketing. Use it to highlight products your best customers are buying, images that inspire, and content that is actually consumed.
Listen closely to your customers via surveys, social media, data analytics, user testing, and such.
Study your customer journey and understand your best prospects' goals. Build ease and trust into every step. Lay out clean, user-friendly paths to purchase and lead generation.
Be human. Be kind. Drop the corporate highhandedness. B2B or B2C is ultimately H2H (human to human) in successful communications.
Don't push your brand on the consumer. Good design is customer-centered, not brand-centered. Bad design is a site with a glut of branded content and self-serving messages.
Use high-quality images, but make sure they're optimized for load speed.
Make liberal use of reviews and recommendations.
Make it super-easy for your prospects to contact customer service or get rapid answers to their questions.
Use a rigorous testing program to check your theories about the desires of your prospects against their actual preferences.
Be ever-mindful of the need to capture the handful of seconds a visitor grants you. Quickly establish trust and convert that trust into an action that starts them down the path to purchase.
Use smart navigation and search functions to make it simple and easy for your visitors to find what they seek.
Check often to be sure your website pages are loading into the visitors' browsers within a few seconds. Otherwise, they will click away without ever seeing your site.
Focus your efforts on helping your visitors research and purchase your products.
Make sure your ecommerce site reflects the look and identity of your brand, but that it serves the goals of the consumer.
Don't guess. Prove. The design you and your team love may fail miserably with your audience. User testing can save you time and money (a lot of it).
Need more sales? Take a close look at your customer experience.
Too many brands default to design standards that are popularized by their contemporaries (who also don't appreciate or fully understand the value of customer experience) or by their off-the-shelf website theme (which makes money by being beautiful and bloated with unnecessary features.)
They smack visitors in the face with things like pop-ups, rotating banner images packed with baseless "corporate speak," a collection of bland blog posts that aren't relevant to the user's needs…and on, and on, and on.
It's no wonder 98% of their website visitors leave without making a purchase. Everything on the page is screaming, "Look at me!" instead of, "How can we help YOU?"
The smartest ecommerce leaders know that the phrase, "The customer is always right," extends beyond the sales room and the support desk to other areas of the business, including design, marketing, and product development.
Those who actively seek out insights directly from their customers and use those learnings to inform design decisions related to page structure, headlines, product descriptions, and other site elements are the ones who will separate themselves from the pack.
Remember, your ecommerce site has two primary jobs…
Help visitors learn about the options available to solve their problem or add value to their life
Facilitate a smooth, painless transaction to help them purchase the product that's right for them
…everything else is secondary.
Making sure that customer data and opinions are at the core of all of your most important conversations around design and marketing will have a dramatic impact on your revenue and your growth. It may take some time and effort to adopt company-wide, but it's worth the investment.
Additional Resources:
Subscribe to our newsletter, Good Question, to get insights like this sent straight to your inbox every week.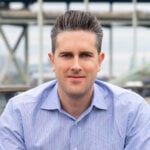 About the Author
Jon MacDonald is founder and President of The Good, a conversion rate optimization firm that has achieved results for some of the largest online brands including Adobe, Nike, Xerox, Verizon, Intel and more. Jon regularly contributes content on conversion optimization to publications like Entrepreneur and Inc. He knows how to get visitors to take action.