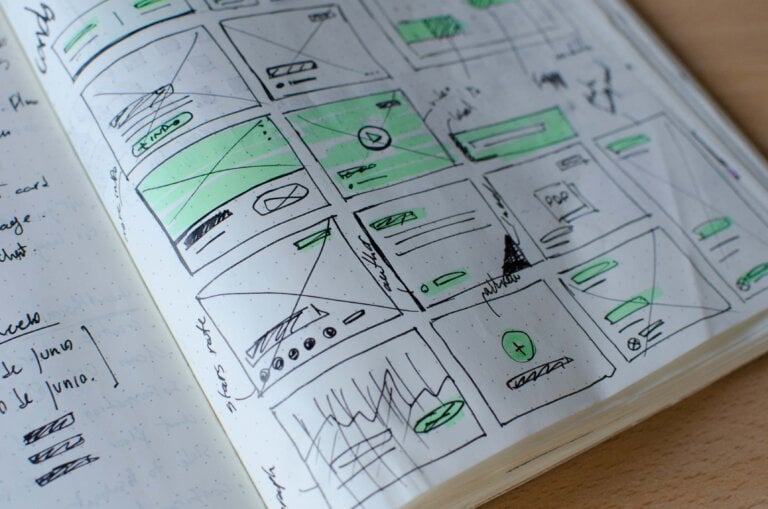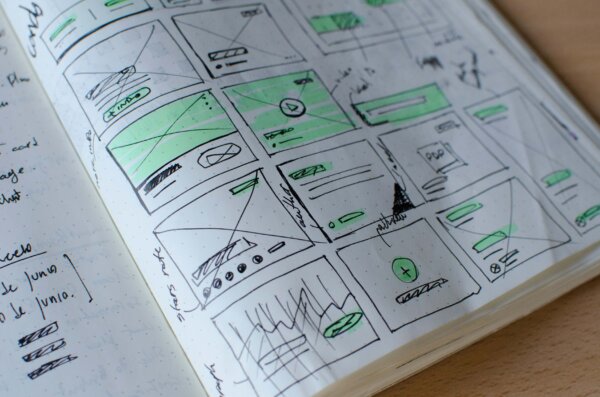 Customer Experience
Creating a Personalized Customer Experience
You love it when your local coffee shop barista remembers your name and knows exactly how you like your morning latte. Customers on your website are no different, and they now expect a personalized shopping experience.
A recent Insight article on post-purchase emails suggested that buyer behavior today can no longer be accurately described by the sales funnel.
The funnel seeks quantity – the more prospects you can get to pass through the top of the funnel, the more sales you can expect to generate at the bottom. Technology, though, gives shoppers more options and better information. Online consumers aren't satisfied to line up dutifully at the mouth of the funnel, they want the bottom line, and they want it now.
Changing the paradigm from funnel to circle opens up greater potential for something today's online shoppers crave: a personalized customer experience.

If marketing is concerned with getting the right message to the right people at the right time, then smart marketers will identify shopper characteristics, segment those signals into similar needs, and deliver messages tailored to that specific audience. While this has always been true, the tools presently at our disposal allow us to personalize marketing on a far greater scale.
You love it when your local coffee shop barista remembers your name and knows exactly how you like your morning latte. To extend that personalization, it's easy for tech-savvy coffee shops using digital registers to email you tailored offers and coupons based on your most frequent purchases.
How can your business do better at identifying prospects and walking beside them on the customer journey? Let's look at personalization and customer experience (CX) by considering the three pillars of online personalization: collection, segmentation, and application.
Can your business do better at identifying prospects & helping them on the customer journey?
Click To Tweet
Data Collection for a More Personalized Customer Experience
Message personalization is still in its infancy. If your company has yet to get beyond the basics, don't worry. You're not alone.
In their Predicting Routes to Revenue whitepaper, the CMO Council noted that just "3 percent of marketers indicate that their sources of customer insight are completely integrated and aligned."
Compare that to findings from the Econsultancy 2016 Digital Trends report, where targeting and personalization are at the top of digital-related priorities for the 7,000 business executives who participated in the study.
You still have time to get going with deeper personalization insights, but you can bet the competition is trying to beat you to it.
Which data should I track?
Viewing too much information is a sure route to confusion. It's wise to collect all the relative data you can, but be careful to identify which factors affect your unique key performance indicators (KPI's). Set up your dashboard to call and configure data views that best address your requirements.
Your needs will not necessarily correlate with your company, your industry, and your strategic plan. There is one factor, though, common to all: Data collection should take place across multiple channels. This omnichannel approach will give you a fuller, more accurate view of your customers and prospective customers.
Examples of typical sources of data include the following:
Information collected on your web pages
Information collected from customers at check-out
Information collected from customers post-purchase
Information gathered from opinion polls and surveys
Information gleaned from social media
Information provided by third parties
Your aim is to prepare a pertinent profile of each customer or prospect. This is a job that will never be completed. Begin with the data you have (perhaps only a first name and email address), then stack on additional data as it becomes available. Combine basic demographic data (gender, age, etc.) with personal data (preferences, hobbies, etc.) and contextual data (time of visit, device used to visit, etc.) to fill out your profiles and draw a more complete picture of each individual.
While you're building those channels, though, your first personalization efforts can be simple and direct. Visitors can be served content related to items in which they have previously shown interest or have already purchased.
In our book, Stop Marketing, Start Selling, we called personalization "the future of the web." You can begin (or continue) from wherever you are. The important thing is that you keep going.
A data-tracking hazard
Just remember that asking for too much information too soon can seem intrusive and turn prospects away and from your offers.
CX tips for gathering data
Without sufficient data, you won't be able to provide optimum personalization. Here are five fundamentals of data collection:
Design your requests for information in a way that makes sense to the visitor. It's important that your request be seen as appropriate to the situation. The customer will weigh the potential cost of providing the information against the potential benefit of granting your request. Always let the visitor know why you need the information you seek.
Collect data from multiple (omnichannel) sources and store it in a single secure database. Regulate access to that location like it houses the key to the company's success. It just might. Be cautious about hiring this job out to a vendor. Security here is crucial.
Capture data at every touchpoint with customers and prospects. Train team members that engage with customers on the importance of data collection and make it easy for them to join the effort. You're likely to find many places where information is already being recorded – it just needs to be siphoned to the collection point.
Get creative with data collection. Consider multi-step forms to draw out deeper interaction, offer incentives to raise the perceived value of your request, use pop-ups only when they make sense and don't detract from the business at hand. Proceed cautiously, but make data collection a priority.
Always be testing. The customer data points will guide you towards optimization, if you will listen.
Subscribe to our newsletter to get more just like it, sent straight to your inbox every week.
Elevate data collection to a mainstay of your day-to-day operations, and bring all of that data into one depository. An emergent term for the storage configuration is "customer data platform" (CDP). The process involved is often referred to as customer data integration. Vendors leading the way for CDP include Microsoft, Oracle, and Tealium.


Data Segmentation for a More Personalized Customer Experience
After collecting and storing data, the next step is segmentation.
You already know your key performance indicators and the metrics that comprise them. That's the starting point. After those are set up, look to what you already know about your products and your customers. Do you see data patterns that can lead to influencing customer behavior and predictions of what their next need could be?
Target got off to a rather infamous start with data segmentation. Statistics told them that customers who purchased a certain combination of products were quite likely to be pregnant. News of their customer targeting efforts kindled a PR fiasco after news broke that the father of a teenage girl was first irate that his daughter was receiving diaper coupons, then apologetic when he discovered she actually was pregnant.
Critics later doubted that Target had whittled personalization down to the level reporters theorized they had reached, but the premise is indisputable: Customer data can be segmented to enable a company to better present the right offer to the right customer at the right time.
Customer data can enable you to present the right offer to the right customer at the right time.
Click To Tweet
Which segments do I need to define?
As with data collection, the segments you need will largely be determined by your company, your industry, and your strategy. There are similar across-the-board segments, but every choice should be colored by your specific needs.
For instance, a online diaper retailer like gDiapers (full disclosure: a client of The Good's) who has an autoship program might suggest an automatic shipment every 6 weeks. . Analytics, though, might show that customers not on autoship like to order at 4-week intervals, but others prefer a 6-week cycle. By segmenting those groups, the company can schedule offers or suggest auto shipments to arrive at the best time.


An ecommerce sporting goods store might segment customers by preferred sport and combinations of sports. A further breakdown could categorize customers by frequency and volume of purchases.
Each customer or prospective customer will likely fit several sets of segmentation criteria. That adds an additional layer to the analytics. Target's uncanny prediction, for instance, required purchases within a well-defined group of products.
A data segmentation hazard
Be careful when identifying the criteria for each segment, and be sure to deliver a mix of relevant data rather than hammer down on one thing.
Someone who buys diapers, for instance, may be getting a gift for a baby shower. It would be inappropriate to move her email address to a mailing list for expectant moms.
One action is often not be enough to warrant applying a segmentation tag to that customer.
CX tips for segmentation
Segmentation relies on a combination of logic and statistics. Refinement takes a specialized application of both, but rudimentary systems can be developed without the aid of algorithms or machines.
Begin by looking back to your KPI's. They help point the way for segments. Conversion rate, for example, is a typical KPI component that begs a segment. High-converting customers can be singled out for special offers and benefits.
Turn next to your product line. Segments allow you to target ads and suggestions. Someone who buys filters for a certain type of water purifier, for instance, might be easily persuaded to purchase again when you offer up a coupon or upsell offer that's hard to resist.
Add contextual data. Does a customer order a certain product every three months? That tells you when to send offers and reminders. Always remember your messaging should be received as friendly and helpful, not as pushy and bothersome.
The current powerhouses of customer segmentation and personalization are Google and Facebook. They're way ahead of the pack, having collected and stored data on every user touched and pulled in third party information to supplement that data. While not specifically ecommerce or lead generation in nature, their advertising platforms are an excellent place to sample the possibilities and nurture ideas for your own database.
Applying Data for a More Personalized CX
Four years ago, when the Target story broke, personalization seemed "creepy." It had the feel of Big Brother looking over your shoulder, taking notes of your every action. Today's online shopper, though, is accustomed to seeing personalized suggestions. Many now see personalized offers as helpful rather than as intrusive.
The mother lode of information you collect and segment can be used in every one of your marketing channels. Here are a few examples:
On-site optimization can be informed by what you already know about the visitor. Once you're clear on the paths you've set down for the customer journey, you can help the visitor move along that path by presenting different offers based on past (or present) actions. A customer who has already downloaded the "Best Cruising Bike on the Planet" brochure and purchased your product doesn't need to see the same offer again, but he may be acutely interested in the "Essential Bike Maintenance Tools" fact sheet.
Email campaigns triggered by the recipient's actions can lay out a path specific to individual choices. Those who click one link are routed one way, for instance, and those who click a different link are routed another. An experienced marketing automation campaign planner can be of real value to companies wanting to personalize their email marketing.
Advertising budgets can be better utilized when informed by your database. You'll be better equipped to know which messaging to use, who to direct it to, and when it should be shown. Once again, Google and Facebook both have advertising programs that can help you understand the possibilities of targeted messaging.
Sales leads can be pulled from your personalization information. Perhaps a certain volume of business should trigger a note to the sales department that a certain customer should be contacted directly for nurturing. Take it even further, and your system can identify the salesperson most qualified to handle the lead, then include that person in the alert.
Website optimization can extend beyond products to usability. Visitors who prefer to shop via a language other than English can immediately be served pages written in the language of choice. Likewise, those who want to see measurements in a certain format or who typically order a certain size can be catered to accordingly. And when they go to checkout, their shipping information can auto-fill to save time.
Little things often add up to a big response in affinity and loyalty. Just as that barista who calls you by name and remembers exactly how you like your latte' gains a foothold on competitors. You company may have thousands or millions of customers, but they all like to feel recognized and special.
A Data Application Hazard
Beware of using personalization to hound people. You don't want those who have visited your website or downloaded a special offer to feel like they're being pursued. You want them to feel like they're being helped. We can't stress this enough.
At the same time, you don't want to back off so far that prospects forget about you. A/B testing can find the sweet spot for your audience. Personalization can find the sweet spot for individuals in your audience. Check our Conversion Growth Program™ for more information.
CX Tips for Data Application
Your customers and prospects react in different ways to different approaches. Moreover, they visit your website at different times for different reasons. Shoppers behave differently than browsers. People already familiar with your site behave differently than new visitors. When you're able to differentiate and personalize content, you'll be better equipped to forge long-term relationships with customers.
By approaching personalization from a customer experience perspective, you can impress your visitors by how much you care, rather than frightening them with how much you know.
Look to your segments to inform your applications. August may mean visitors from Dallas, Texas, are facing a summer heatwave, while the citizens of Canberra, Australia, are looking for a new overcoat. When you deliver content that greets each visitor with content geared to the individual situation, you gain status and help the potential buyer feel that you really do care.
Don't relegate personalization to the IT department. While the work of setting up analytics and data storage will necessarily require technical help, your sales, marketing, forecasting, and customer service departments (at a minimum) should be intimate with the process and the possibilities of personalization.
Beware of thinking personalization is something you can automate and set loose to run on its own. Personalization and CX are dynamic. Consistent testing will allow your management team to guide the process and fine-tune it for ROI.
Remember the cross-department value of personalization. For instance, customers who lodge complaints are a segment needing special attention. Someone who is irate about a mistake made in fulfilling an order probably isn't presently the best candidate for a "Please refer us to your friend's" email.
The more you know about visitors to your website, the better able you are to make helpful suggestions.
Click To Tweet
The more you know about visitors to your website, the better able you are to make helpful suggestions. Does your analytics data tell you those who are shopping for clothing often leave your site to search for information on fabric types? You may be able to keep them in your store by serving up the appropriate information right when it's needed.
Don't think personalization can only depend on historical data, though. Real-time tracking can identify current needs. It's a mistake to look at where a customer has been without turning to see where the customer presently is and may be headed. When historical, real-time, and predictive data are combined, you'll get an insider's glimpse at the potential marketing value of CX personalization.
For help with your customer experience personalization questions and issues, get your baseline results with a free Stuck Score™. That's the first step to finding out how much online revenue you're missing out on.
The next step is to do something about it: collect, segment, apply.
Now.
Because surveys say your competition is already getting started.
Subscribe to our newsletter to get more just like it, sent straight to your inbox every week.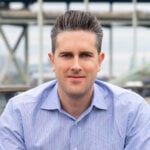 About the Author
Jon MacDonald
Jon MacDonald is founder and President of The Good, a conversion rate optimization firm that has achieved results for some of the largest online brands including Adobe, Nike, Xerox, Verizon, Intel and more. Jon regularly contributes content on conversion optimization to publications like Entrepreneur and Inc. He knows how to get visitors to take action.