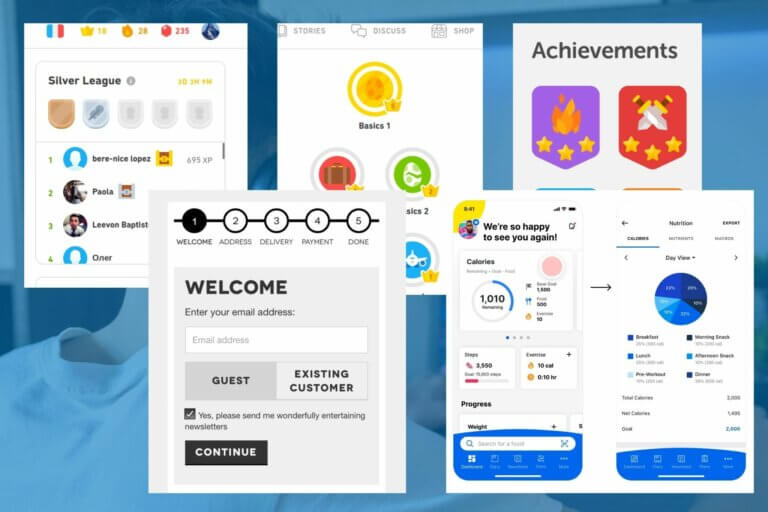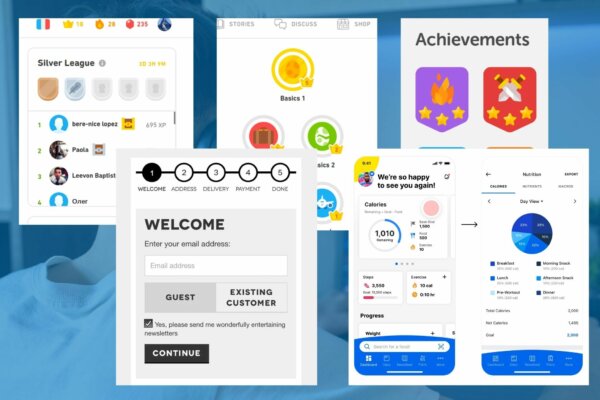 Customer Experience
Ecommerce Gamification: How To Engage Customers Like A Winning SaaS Company
Ecommerce gamification is still fairly underutilized. Take a page from the SaaS playbook and leverage built-in reward systems to create engaging digital experiences.
The world of ecommerce might be changing, but one thing is certain: it's growing.
According to a study by Adobe, the global ecommerce market reached its peak in 2021, with a growth rate of 17.1%. These numbers are only projected to maintain a growth rate of at least 8% over the next several years. And sales are projected to grow by 50% in the next three years.
With so many new companies, brands are challenged to come up with creative ways to approach potential customers and keep loyal customers engaged. Ecommerce gamification is a fun, yet often overlooked, strategy to do just that.
Why do we love to spend our free time playing one video game or another?
Aside from escapism, gamification plays to some psychological factors. It addresses our natural needs for relatedness, autonomy, and competence.
SaaS companies are aware of this because, unlike their ecommerce counterparts, many SaaS companies use gamification to enhance customer experiences. Because of this, they saw a 54% increase in trial usage.
Ecommerce stores can take a page from SaaS brands' playbooks. From built-in reward systems to compelling stories, leveraging gamification could also lead to improved user engagement and digital experience in ecommerce.
In this article, we'll dive into what gamification is, why it's relevant to optimizing the digital experience, different categories of game elements, and winning examples of gamification.
What is Gamification?
Let's start with the basics. What exactly is gamification?
Well, as one might guess, gamification is the practice of "gamifying" certain tasks or behaviors by designing user experiences that are more interactive and fun.
With the help of gamification, tasks that might otherwise be boring or mundane are elevated to improve customer engagement. To put it simply, gamification is the usage of game mechanics in nongame contexts.
Think of your favorite apps for a moment — especially those that are designed to improve daily life or help reach certain health and learning goals. Examples of these could be Duolingo, MyFitnessPal, Strava, or Apple's Health app. Then, think of all the social media apps that users easily spend hours using each day: TikTok, Instagram, Facebook, and Snapchat.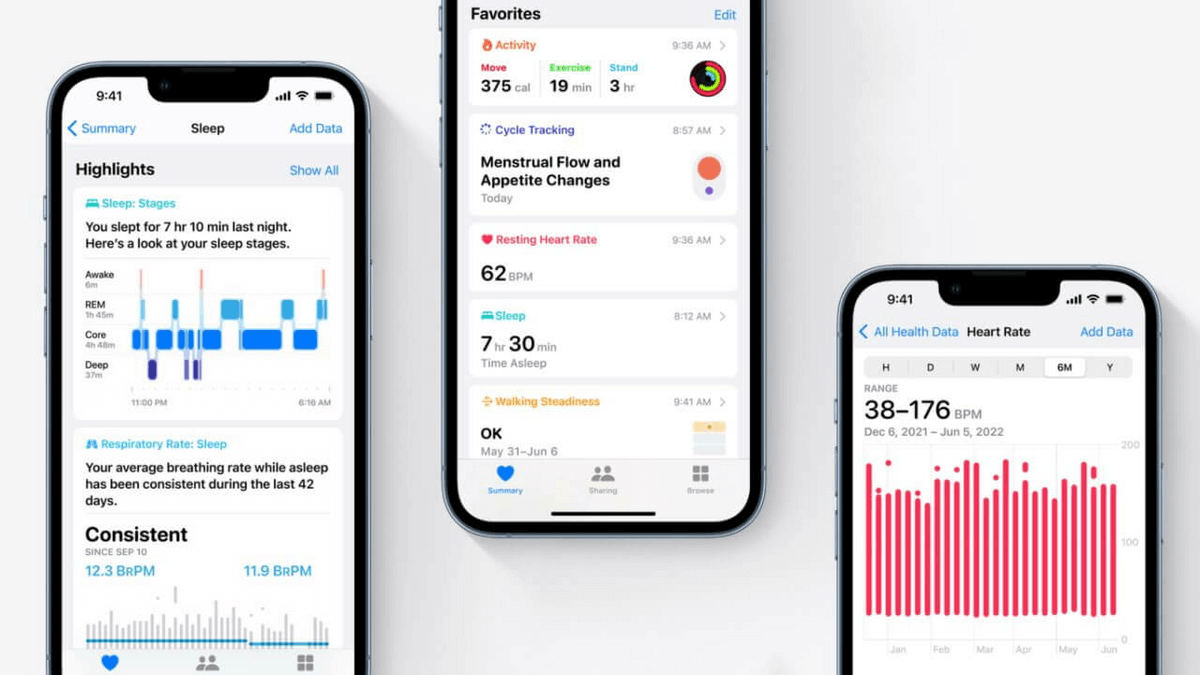 What do all of these apps have in common that ensures their ease of use?
They are all prime examples of successful gamification in UX Design. Apps that encourage users to adopt certain challenging lifestyle changes, such as MyFitnessPal, Strava, or the Apple Health app, utilize gamification techniques that tap into users' desires for community support and a sense of competition to reach their goals.
Meanwhile, Duolingo turns the process of language learning into a mobile game through the use of limited lives and short, digestible puzzles.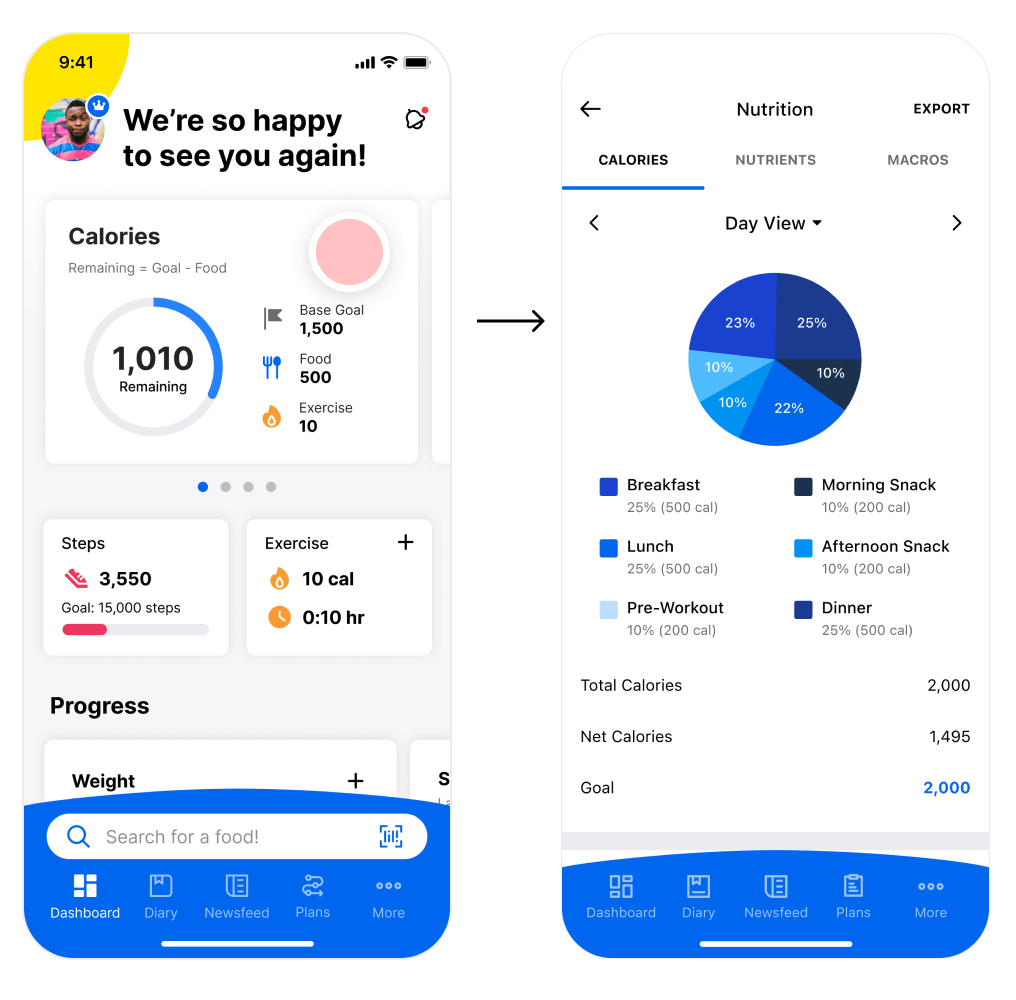 MyFitnessPal uses visible progression bars, and Apple Health uses closing rings to encourage and remind users of their progress and how close they are to reaching their daily diet goals.
Meanwhile, the Strava running app encourages users to track their running progress by utilizing community support and a sense of competition as users can see how they stack up to other users in their network of runner friends.
Even social media apps use the power of variable rewards within unlimited feeds to keep users scrolling. Users are motivated to continue using social media platforms by the possibility that they might find something funny or exciting in their feeds.
Let's take a look at some of the specific gamification elements that ecommerce brands can leverage in their digital experiences.
5 Ecommerce Gamification Stealables from SaaS Brands
1. Goals
Goals are a common game mechanic used in apps and websites to motivate users. You can see this in the form of badges, progress bars, or any other visual means of recording progress.
For example, Duolingo uses badges and levels to indicate when users accomplish a learning goal. Additionally, the app encourages users to set their own daily goals of time spent learning.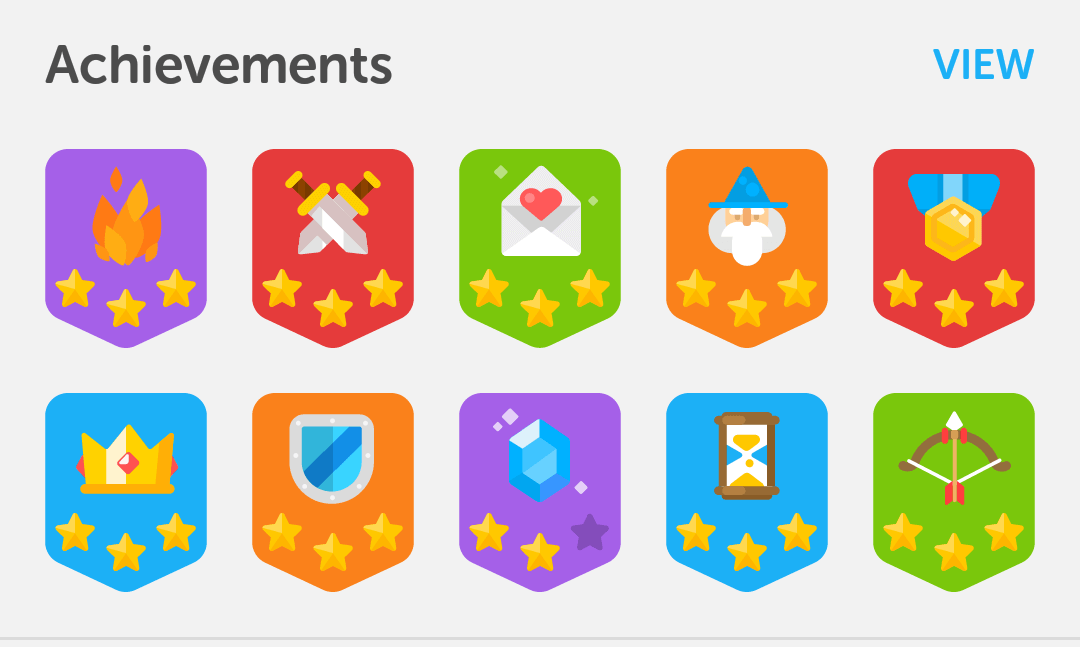 When such goals are met, Duolingo notifies the user of their streak. Users also receive notifications when their streak is in danger or when they have not met their daily goals.
How to leverage this in ecommerce gamification:
Similarly, this strategy can be utilized in ecommerce gamification when brands set certain goals for their customers. For example, an ecommerce store could set a threshold for how much a customer needs to spend in order to be eligible for free shipping. You would be surprised at how this simple goal–reaching the price threshold–can incentivize shoppers to spend a little more to avail of free shipping.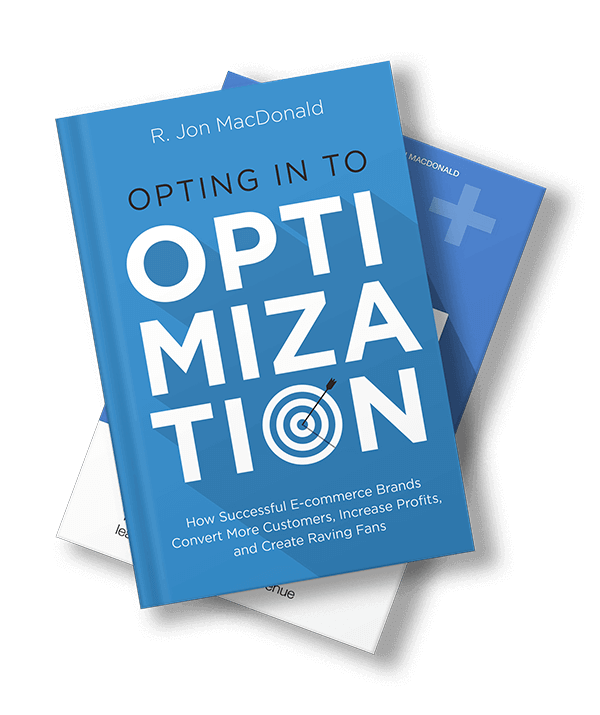 2. Status
Status is a game mechanic used in gamification to activate users' sense of competition and desire for social recognition as motivators. Duolingo and social media apps such as Instagram both use status to encourage users to engage and strive for higher levels of achievement.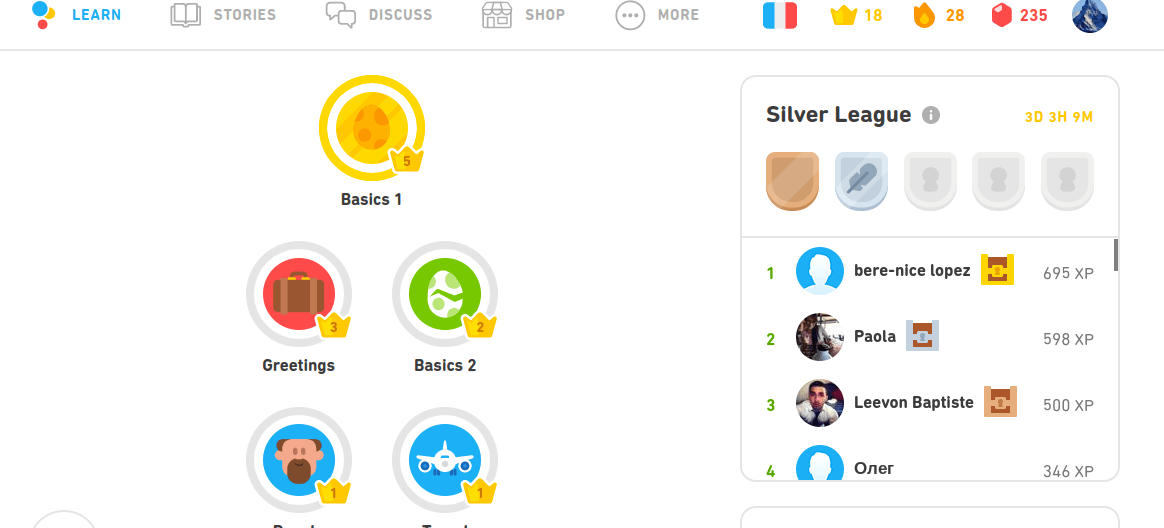 Duolingo places users in a hierarchy of leagues depending on their consistency and performance while achieving their learning goals, and Instagram places a visible check mark on users' profiles to indicate that they have been officially verified by Instagram, which often occurs once a user has reached a significant following.
Status is also at play whenever companies encourage their customers to subscribe to an email list or register to become a "VIP Member" in a loyalty program. This gives customers an elevated status with access to exclusive rewards compared to regular customers.
How to leverage this in ecommerce gamification:
Exclusivity encourages customer loyalty. This is evident for brands like Sephora, which offers a "beauty insider" program that they offer to their customers. The VIP members who become part of this program receive special rewards and savings. For those who are a member of the "Rogue" tier, early access to new product releases, free shipping, and auto-replenishment of certain products they order are part of their benefits.
3. Community
The community aspect of gamification is closely related to status.
Used in social media apps and in company subscriptions to motivate users, it seeks to create support and encourage users to perform certain actions in solidarity with a group to achieve similar goals instead of having an exclusive elevated status.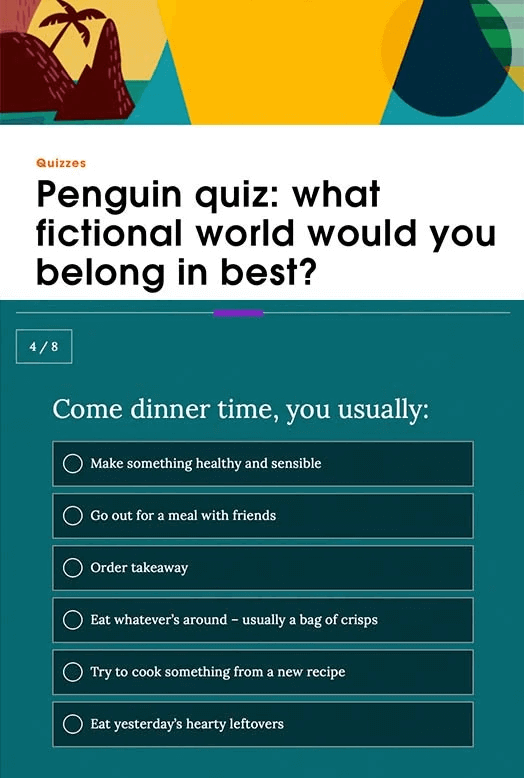 For example, Strava utilizes community by connecting runners to encourage and celebrate each other's progress through sharing and reacting to logged runs.
Similarly, Couchsurfing.com is a website that encourages travelers across the world to connect with each other by staying with hosts in various countries and then leaving reviews about that host, as well as connecting with locals and other travelers.
How to leverage this in ecommerce gamification:
By creating a space where customers can leave comments or feedback about an item, there is room for customers to interact with each other. Sometimes, it can even be helpful for customers to see what the product was like for another user, as this can encourage them to make a purchase.
4. Education
Education is not only a great example of a gamification element, but it is also highly important in encouraging customers to make their purchase decisions.
Through education, brands can:
Encourage certain changes in customer behavior
Help users understand the purpose behind their actions, which, in turn, keeps them motivated
Win more loyal customers
For example, NOOM and MyFitnessPal both fall under health apps that are designed for users who want to lose weight or improve fitness.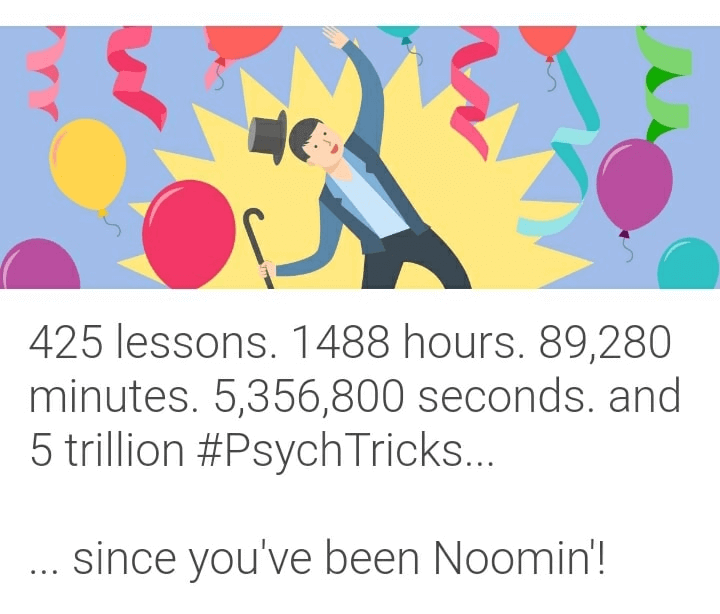 These apps regularly promote articles that educate users on healthy lifestyle changes and on the science behind their effectiveness.
Similarly, Headspace is an app that incorporates articles focused on the benefits of meditation to help users understand why they should continue their practice.
Lastly, almost all websites feature statistics related to the effectiveness of their services or products. They also create a dedicated page for their blog where educational resources can often be found.
How to leverage this in ecommerce gamification:
Ecommerce brands can also utilize the education mechanic to incentivize customers by promoting articles. These articles could be related or relevant to their products. But, there is an even bigger opportunity to utilize quizzes to create a personalized experience for their target audience. Ecommerce brands can educate their customers through these quizzes by sprinkling relevant information as the customers answer the questions.
5. Rewards
Perhaps the most popular form of gamification, rewards, are used in apps and company websites. They incite user interactions with digital platforms and increase subscriptions to special loyalty programs.
How to leverage this in ecommerce gamification:
Starbucks has a very good example of a rewards program. Customers can avail of a Starbucks rewards card, which they can use to collect stars for every purchase they make. When they collect enough stars, they can then receive a free drink or a pastry of their choice. To encourage customers even more, Starbucks announces days when they will be giving out double or triple the amount of stars. This leads customers to flock to the store to order their coffee.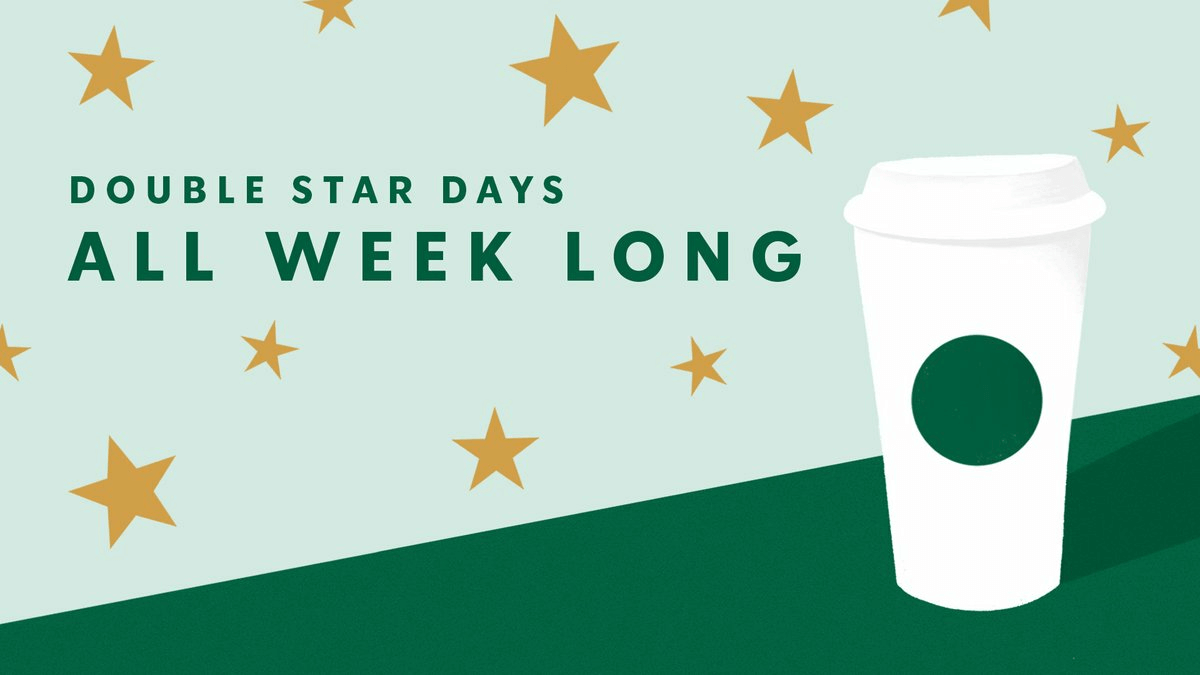 During the holiday season, they also receive stickers for every drink they purchase. When they complete eighteen stickers, they can avail of Starbucks's Christmas collection. This collection is usually composed of a special Starbucks journal or tumbler.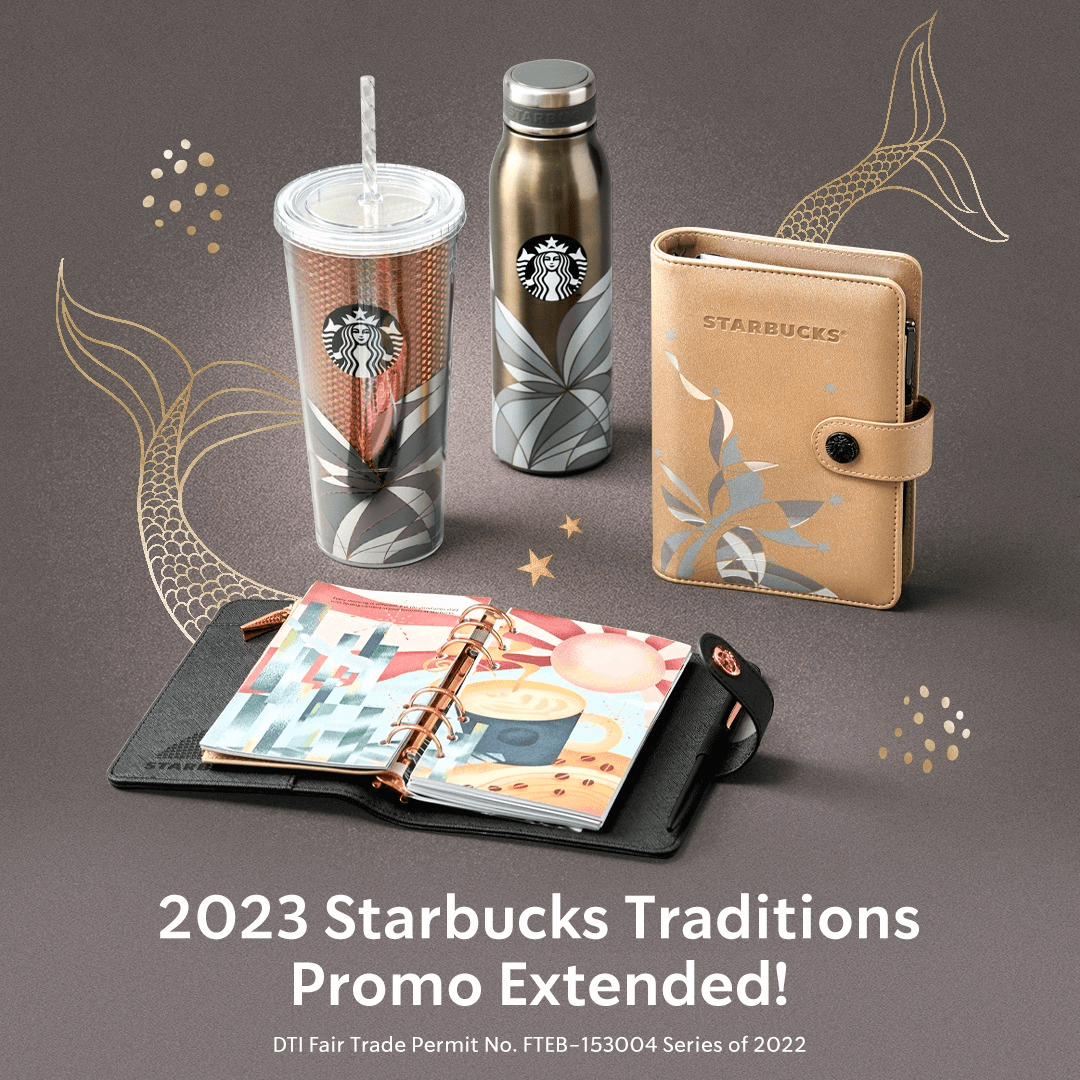 Ecommerce Gamification in Action: 5 Winning Examples of Gamification from Ecommerce Brands
Below, we're sharing some great examples of brands that have used ecommerce gamification to improve the shopping experience. Their use of the gamification approach has driven revenue to their business and can inspire you on how to implement gamification in your own brand.
1. Scavenger Hunts – WayFair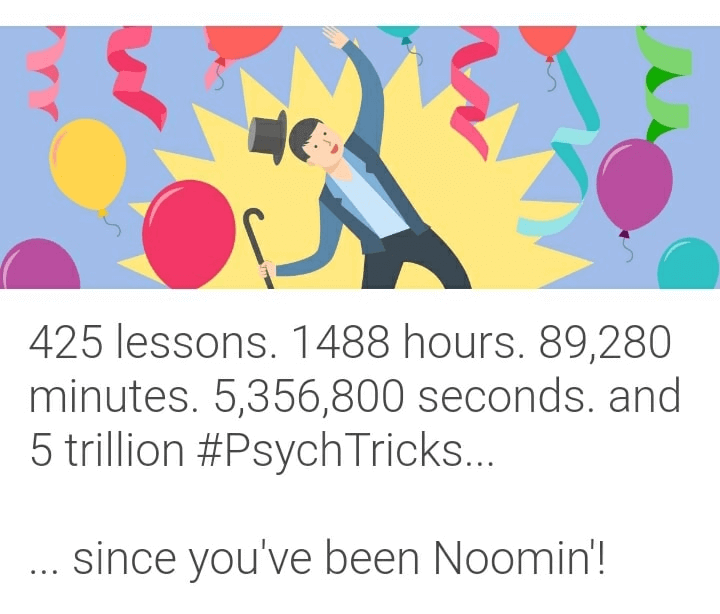 Who doesn't love a good scavenger hunt? WayFair encourages customers to visit key pages on their ecommerce site by setting up a scavenger hunt. This gets users more familiar with the different pages on their website. As the users become more familiar with the website navigation and the product offerings, this also increases the likelihood that they'll make a purchase.
2. Reward Programs – Rover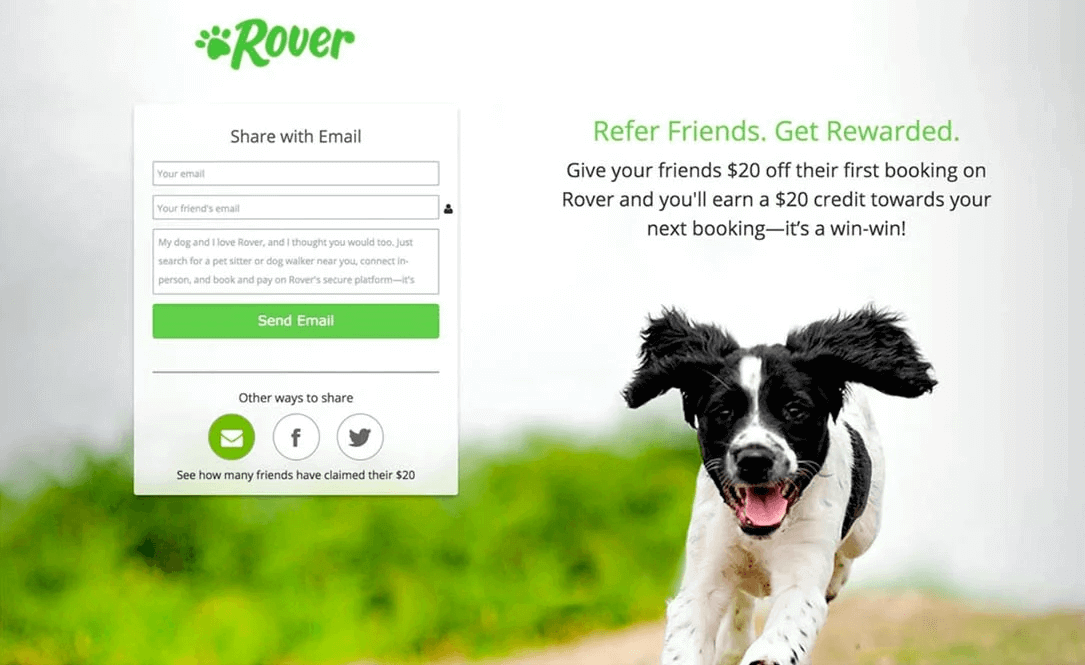 Rover gives out several rewards to incentivize customers. These rewards could come in the form of credits–which customers can use on their next purchase. Not only does this incentivize customers, but it keeps them coming back for more in order to use their credit. These rewards are often given when customers:
Sign up for newsletters
Share certain posts on social media
Give product reviews
Participate in a referral program
3. Behavioral Quizzes or Trivia – Penguin Books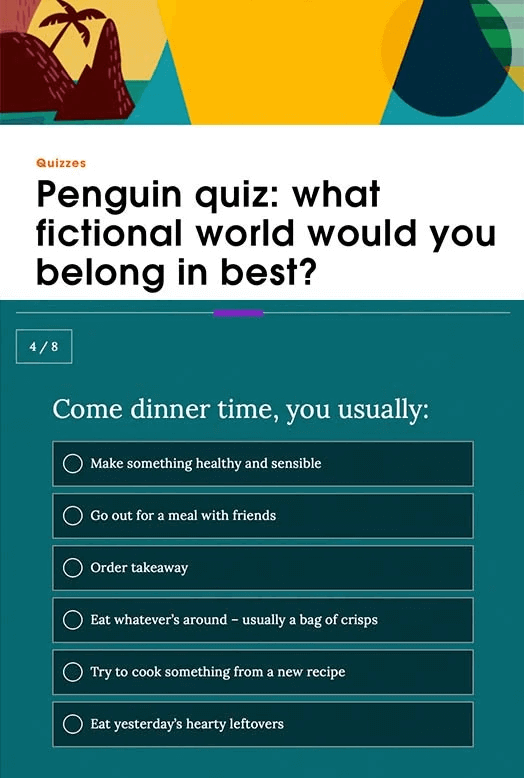 Various companies use the element of community to motivate users through their desire to learn about themselves and how they fit into society.
This can be done by leveraging behavioral quizzes and trivia. This method gives companies more user data generated from behavioral quizzes. From this data, they can better understand user demographics or tailor the user experience to the customer's specific needs.
Penguin Books offers many entertaining and educational quizzes on their website. These are insightful for readers who are looking to learn more about themselves. It can also give them an idea of what their next book purchase might be.
4. Visual Progress Bar at Checkout – Firebox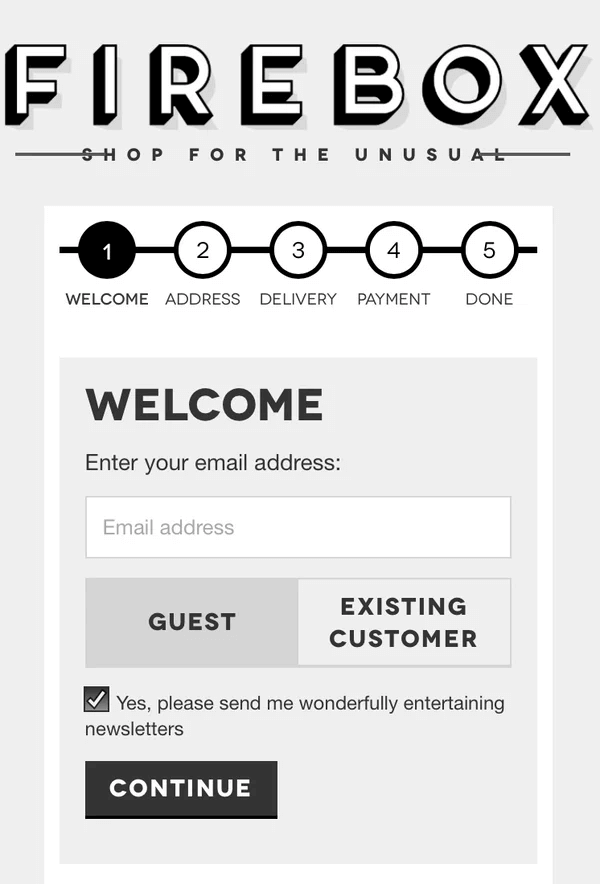 Firebox and many other ecommerce platforms make the online payment process easier by creating a visual progress indicator. Typically, it is a progress bar or a sequence of dots that clearly shows the steps being taken. This gives the customer an idea how many more steps they have to accomplish. Without this indicator, customers could lose patience before getting to payment or completing the information collection process.
5. Point System for Registered Members – Sephora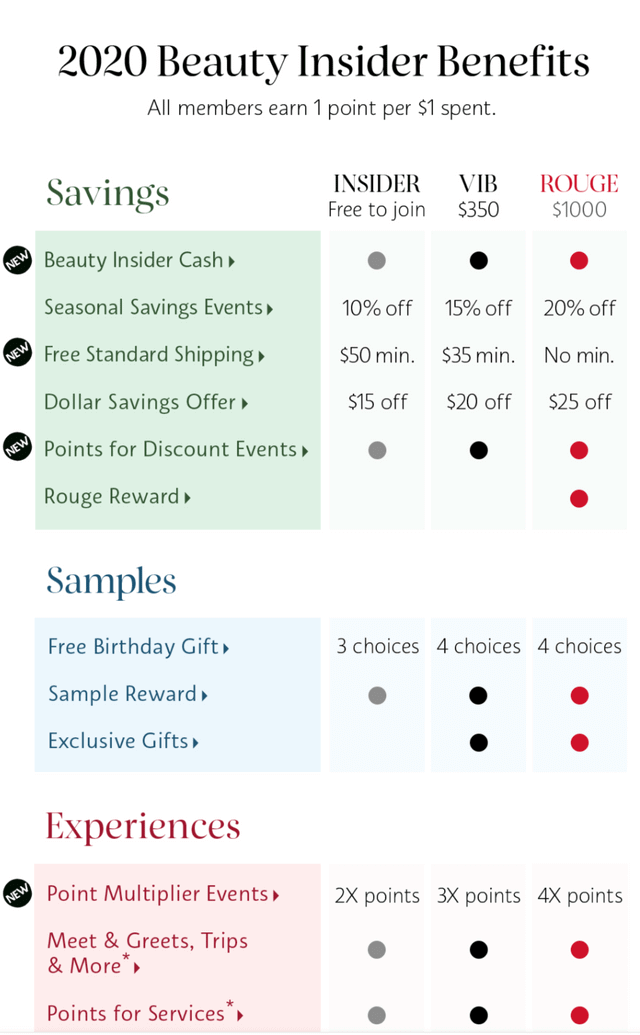 As mentioned before, Sephora has a beauty insider program with different tiers and rewards available for each tier. Through the use of a point system, users accumulate digital credit after each purchase. They can then use this credit in exchange for discounts or free products.
It's Time to Start Utilizing Ecommerce Gamification in Your Digital Experience
From your favorite fitness apps to brand websites and social media platforms, gamification can be found everywhere.
It's been embedded into our daily lives, even if we aren't aware of it. It's definitely not a new concept, but it is still fairly underutilized in the ecommerce sector. Because of its rarity, it can serve as an engaging differentiator that separates your brand from other competitors.
Just remember: the key to creating great shopping experiences with ecommerce gamification is to make the process interactive.
If you can find a unique way to incorporate gamification into your website, it could be an effective way to get customers to complete certain tasks or encourage purchase decisions.
If you're unsure how to start gamifying your digital experience, we're here to help. Contact us.
Subscribe to our newsletter, Good Question, to get insights like this sent straight to your inbox every week.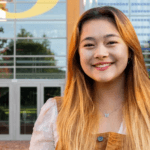 About the Author
Maya Merrill is a former UX design intern at The Good. She is trained in product design and focuses on how effective UX design and user-centered design for digital and physical products can improve users' daily lives.