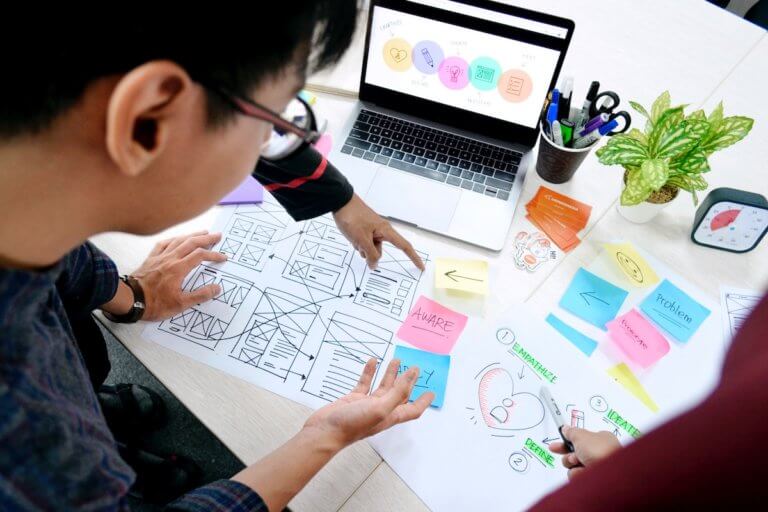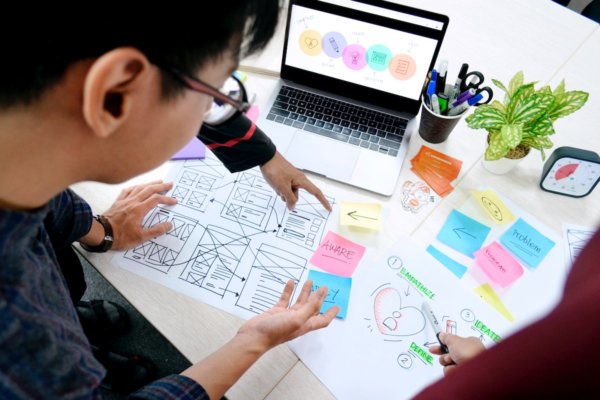 Conversion Rate Optimization
Understanding The UX Research Process: A Guide For Ecommerce Brands
Here's our guide on the UX research process, including our unique 5 step approach to gathering ecommerce insights through quantitative and qualitative research.
Key Takeaways
By the end of this article, you should have the knowledge and resources to "check the box" in these areas…
Understand the UX research process and its power in building a better customer experience
Leverage a series of research methods that span the different stages of the UX research process
How you can use UX research to improve your ecommerce website and make the internet a better place
Understanding the user experience is crucial in knowing how your customers interact with your site and the journeys they take to purchase. Without this information, you're essentially flailing around in the dark and potentially losing out on conversions and sales.
But beginning to understand the experience means digging deep into data and leaning on UX research methods to discover how shoppers really feel when they're on your site.
Often, it's not enough to just take their word for it. Instead, you can combine a handful of research methods that bring to light their true behavior through cold hard facts (analytics) and unique perspectives (getting the information directly from your customers).
The UX research process: an overview
The user experience research process is traditionally made up of four distinct stages: discover, explore, test, and listen. Here at The Good, we break these out even further to better meet the needs of ecommerce leaders.
We'll dive deeper into each step in our process later in the article, but for now, here's an overview.
Set goals: Before jumping into 'discover', we recommend level setting on the project clearly outlining your goals.
Establish context: Here you begin the discovery process, uncovering the information you don't already know and eliminating any assumptions you might be making about shoppers and their behavior.
Research: Next, execute your research to understand the problems and friction points your customers face. This is our version of the 'explore' phase.
Synthesize: An extension of your research or 'explore' phase, organize your findings and pinpoint ways to address your user needs.
Optimize: This is our version of the 'test' and 'listen' phases of your ux research process. Begin to implement tests and tweak/optimize your efforts through an iterative cycle.
There are multiple different methods that can be used throughout these various stages which we'll discuss later on. But when used correctly and strategically, this process can reap huge rewards: research shows that for every $1 you invest in UX, you can bring in $100 in return. On top of this, a website that has been designed with user intent in mind can raise conversion rates by 200% and, in some cases by up to 400%.
Why UX research is so important for ecommerce brands
Aside from the dramatic increase in ROI, UX research is paramount for ensuring every decision you and your team make is backed by data. The more you know, the more strategic and laser-focused you can be with your design and every element you put on each page.
As a result, every effort you take will be far more effective because you're making design decisions based on actual fact rather than what you think customers want or a vague gut instinct.
The most important thing is to remain consistent with your UX efforts. The design research process isn't a one-and-done situation; it's an ongoing system that improves your site and its conversion rate incrementally with every new finding and every new insight.
The best part is you're creating a site that you know shoppers will enjoy using and will be successful at using.
The focus of this piece is on how ecommerce brands can use UX research to tighten up the sales cycle and improve the customer journey. Conversion rate optimization at its core is the marrying of user goals and business goals. Your research will show you the areas for improvement on your site, and meet user needs in the process. This will lead to more sales, happier customers, and increased retention rates.
We'll be deep-diving into the types of user research methods we use and explain how each one fits into the overall process and what outcomes it can generate. We'll also highlight some of the UX research tools we use to get there.
Our UX research process for ecommerce brands: a guide
Let's take a look at how we uncover key website optimization opportunities for clients.
We use primary research to glean insights into the customer journey and analyze it. We do this by using both qualitative and quantitative research methods to gain a 360 degree perspective of shoppers and get both qualitative data and quantitative data.
Quantitative: analytics data, heatmaps data, customer surveys
Qualitative: user testing, heuristic analysis, comparative or competitive reviews
Here's how that looks in action.
5 steps in our user experience research process
Step 1: Define goals, constraints, and requirements
It's crucial to start your research process with a goal setting exercise. If you don't know why you're here, your research will be scattered.
Define your goals
Goals will typically fall into quantitative or qualitative buckets. Quantitative goals are measurable while qualitative goals are more subjective.
Common ecommerce quantitative research goals include:
Improve conversion rates by a certain amount
Decrease customer acquisition cost by a specific percentage
Increase average order value by a dollar amount
Increase return visits to your site
Decrease cart abandonment by a certain percentage
Improve customer satisfaction scores
Common qualitative ecommerce research goals include less measurable ideas such as:
Improve our homepage
Better represent our company values in the path to purchase
Make our content easier to manage
List Constraints or Requirements
After you put together your goals, look at them and ask yourself: "what else do I need to consider to accomplish this goal?" This usually produces a list of constraints or requirements.
Often a goal has additional considerations like technical limitations or objectives from the leadership team that will impact the research and optimization process.
Establish Key Research Questions
To wrap up step one, brainstorm and establish your key research questions and assumptions.
What are you trying to find out? What questions do you hope you'll answer through this ux research process?
Step 2: Define the context
Next up in your ux research process is to define the context of your situation by looking at top channels, users demographics, and journeys.
You probably have existing traffic to your site, so to set the stage for your research you'll need to consider where those visitors come from and how they are behaving. With Google Analytics you can uncover a wealth of data to inform this step in the process.
As you review data, you should be able to:
Understand who is coming to your site: Take a look at demographics like age and gender to build a more realistic user profile. Then review how they landed on your page – was it via a social media ad? Organic traffic? This is key to understanding the customer journey.
Understand the context or mindset of your shoppers: There are often key ideas you'll need to keep in mind as you conduct research. For example, are they comparison shopping from Google? Did they see an ad and are visiting your site for the first time? Make sure you have enough context before moving on. 
Identify user problems or challenges: With your data, you should be able to hone in on any points of friction. For example, is there a steep drop off at checkout? Or do users tend to disappear after checking out your product page?
Step 3: Do The Research
The most important step in the ux research process is of course actually doing the research!
You've established your research goals, context and questions, so now you can create a plan for each and begin the execution.
Let's take a few research questions as examples, and analyze how we might put together a plan for each.
Research Question 1: What words and images are users engaging with?
Your site is basically like a digital storefront. When someone walks into a brick-and-mortar store, they want it to look nice and be easy to find the products they're looking for. It's the same for an online store.
To explore the effectiveness of the content you already have on your site to see what's working and what's not, consider using observational research.
Observational Research:
Click, movement, and scroll maps: use tools to determine which parts of the page users focus on the most, which elements they click, and how much of the page they read
Over the shoulder observation: watch and track how visitors actually use your site, drawing a map of their journey to identify any sticking points
Knowing which media elements are most effective means you can build pages that are conversion-driven with every scroll.
Research Question 2: What stands in between user desire and fulfillment?
Your website might be the prettiest site in the world, but if it's not converting, there's something wrong. When we look at conversion effectiveness, we're essentially checking to see how visitors use your site.
User Feedback:
Surveys & polls: send a set of research questions to a segment of your audience to identify their attitudes and preferences
User testing: run user tests with a handful of people (who may or may not necessarily be customers) to get their feedback on what they like and dislike about your site. Usertesting.com and UserInput.io are two great tools for this step
Reviews theming: analyze the reviews that customers have left and thematically group them to find areas for improvement
Research Question 3: What parts of our customer experience are out of date?
Customer preferences change over time, and what was once a slick website and fulfillment process can quickly become stale in the wake of new technologies, like up-and-coming payment methods and new communication channels. Test out the "stickiness" of your site and fulfillment process to see if there are any points that might cause customers to drop off or not come back.
In this scenario, heuristic research could be a great fit.
Heuristic Research:
Heuristic analysis: gather a small group of trained professionals to analyze the usability of your site using heuristic principles
Comparative and competitive analysis: analyze competitor sites to find industry trends
Test purchase and unboxing analysis: go through the entire fulfillment process from start to finish to pinpoint any problem areas or places that could be improved
Experiencing a customer journey from start to finish helps pinpoint any problem areas or places that could be improved.
Step 4: Synthesize Your Results
Once your research is complete, take a breath and take a step back.
It's time to group your research findings by theme so that you know what to address, and in what order. We recommend sticking all of the challenges you uncovered onto the wall (using post-its, or whatever you have on hand), and beginning to separate them by theme.
Once you have meaningful groups, you can put together an optimization roadmap.
The process of creating an optimization roadmap is essential because it requires you to define your goals, align with stakeholders, and assess priorities and risks. It's not just about outlining a testing schedule, though that is a key part of the process.
At the end of this step, you'll have a list of testing concepts in their prioritized order so that you're ready to get started optimizing.
Step 5: Optimize
In step 5, you're tackling the challenges you uncovered during your ux research process.
It's time to stop thinking about your issues, and start solving them. Assuming you've uncovered a host of findings, this step holds you accountable to actually do something, like run A/B tests, with the research you conducted.
Other common ecommerce user research methods
For ecommerce brands working on conversion optimization, we recommend sticking to a strategy similar to what we outlined above.
But, as we mentioned, different research methods fit into the different stages of the design process and you might need to dip your toes into other areas.
Here's a thorough list of methods that might come in handy during your own research, broken out based on the "classic" ux research process stages for clarity.
Research methods for the "discover" stage
Field study: observing people in their natural environment or their own context
User interview: asking users open-ended questions on a specific topic with the goal of learning more about it
Diary study: encouraging end users to self-report their behavior and experiences over a set period of time
Requirements gathering: bringing together all stakeholders involved to discuss the research goals of the research project and to iron out the finer details
Research methods for the "explore" stage
Journey mapping: visualizing the route a customer takes to purchase using analytics and website behavioral data
Comparative/competitive analysis: understanding the features, functions, and flows of competitor sites
Heatmap analysis: using heat mapping tools to determine which parts of the site and page visitors spend the most time on
Write user stories: highlighting user pain points with short, simple descriptions of who they are, what they want, and why they want it
Persona building: creating detailed fictional characters to represent each segment of your target audience and building out user personas
Task analysis: studying the tasks customers perform to reach their goals on your site
Design review: examining your existing UX design to uncover any friction points or usability issues
Research methods for the "test" stage
User testing: asking a user group to share their experiences while actively navigating through your site to collect information about usability
Over the shoulder observation: watching as focus groups interact directly with your site to determine what actions they take
Accessibility evaluation: assessing your content and design against the most common problems to bring to light the most challenging areas
Benchmark testing: evaluating your website through key metrics to measure its performance against benchmark figures
Research methods for the "listen" stage
Analytics review: measuring and analyzing activity and user behavior on your website
Survey: sending a set of research questions to a segment of your audience to identify their attitudes and preferences
Search-log analysis: digging into your on-site search function to discover what shoppers are searching for and how well your content meets their needs
FAQ review: checking out the most common questions you receive from customers via support channels or other means
You don't have to use all of these research techniques. Cherry pick two to three from each stage and use those to gather a variety of data and insights. As you can see from the graph below, some methods prove more popular than others.
User experience research with The Good
Our goal is to turn more visitors into buyers, and our finely-honed UX research method allows us to really get into the nitty-gritty of how visitors use your site.
Through a series of research methods that span the different stages of the research process, we gain a deep understanding of who your customers are, how they use your site, and what features will make their journey considerably more enjoyable.
"The Good's research expertise and dedication to improving the user experience has made them a valuable partner. Their fresh insight and recommendations have helped us move the needle on customer engagement and drive product growth. What we learn enables informed decision making that's truly user-driven and evidence-based."

– Aditya Lakshminarayan, Product Marketing Manager at Adobe Document Cloud.
Keep in mind that the research process is not a one-and-done situation. Ideally, you're getting fresh data monthly or quarterly and fine-tuning your understanding of your customers accordingly. But, at a minimum, you should be collecting consistent data across seasons and re-evaluating your site on an annual basis.
If you are interested in contracting expert support for the iterative research process, we can help. Learn more about how The Good can help with your UX research needs.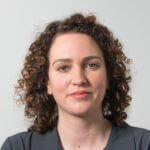 About the Author
Natalie Thomas is the Director of CRO & UX Strategy at The Good. She works alongside ecommerce and lead generation brands every day to produce sustainable, long term growth strategies.