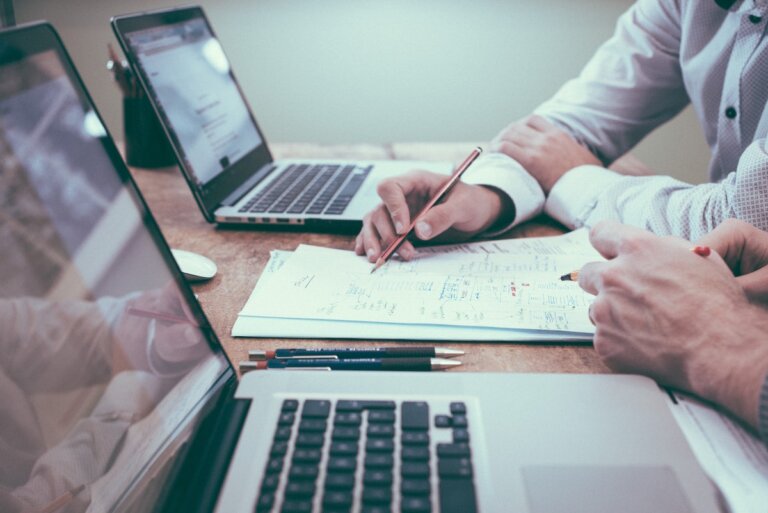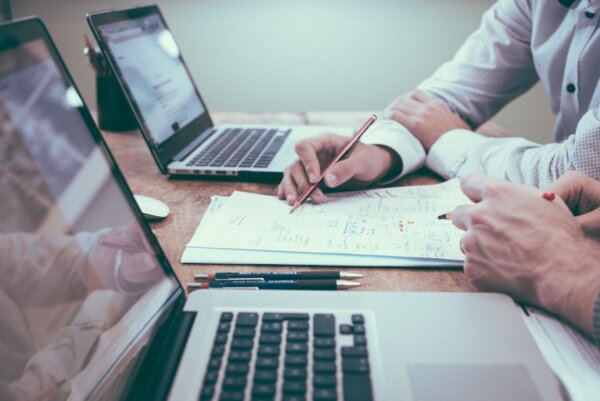 Conversion Rate Optimization
How To Use The Good's Landing Page Optimization Rubric
An 18 point, step-by-step checklist to score your landing page and improve conversions.
At The Good, we have 12+ years of experience optimizing ecommerce landing pages to drive conversions. Using this one-page rubric, you can use our tried and true methods to calculate your score and come up with personalized optimizations that will improve your conversion rate.
Download the PDF, and let's get started!
Ready to increase your conversion rate?
Download your Landing Page Optimization Rubric to score and improve your site with proven tactics.
Start With First Impressions
5-Second Test
Ask a customer or friend (who doesn't know too much about your business) to perform a 5-second test on your landing page. If they can answer yes to all of the below questions in the first 5-seconds of visiting your website, you can check this box on the rubric.
Do I know who owns the site I just landed on and does it match with my expectations coming from a search result or advertisement?
Do I understand what kinds of products/services they sell?
Do I understand who their products/services are for and is it easy to determine if I'm in that market or not?
Site Speed
Using a tool like GTMetrix or Google PageSpeed Insights, make sure your site loads in less than 2 seconds. Check the box if it does.
Accessibility
One in four adults living in the United States have a disability that impacts major life activities. That number increases each year, and yet many ecommerce websites still have yet to optimize their sites for this massive demographic of online shoppers.
Does your website adequately serve visitors with disabilities or impairments? Things like low contrast text/CTAs or missing alt tags on images will require you to leave this box unchecked. Alternatively, a simple change to greatly improve accessibility on your site is adding captions and audio transcriptions for any time-based media (videos, audio recordings, webinars, etc). Check out The Essential Website Accessibility Guidelines for more information.
Limit Distractions
Is the website element that is most important to your business the first thing that visitors notice? Eliminate distracting elements like pop-ups, live chat widgets, and scrolling carousels and then you can check this box.
Optimize Your Website Navigation
Shopping/Ecommerce Links Only
Your About Page, Mission Statement, and Blog are all really valuable, but they shouldn't be in your navigation, because they don't move the customers to the next step in their buying journey. Brand elements like these can make the difference between a purchase and an abandoned cart, but they should be presented in things like section headers, product descriptions, and CTA copy, not in your primary navigation.
< 3-5 Links
A good rule-of-thumb is to include only 3-5 website navigation links. You can tell the brand story elsewhere, so keep these simple and clear. You can (and probably should) offer additional links as sub-navigation items. For example, in the primary navigation you may offer backpacks while your dropdown divides those into categories like school, hiking, etc. Once the highest level of your navigation has less than 5 main items, you can check this box.
Information Organization & Hierarchy
Structure your navigation strategically. To drive visitors to your most important links, place them at the beginning and end of your menu. Also, good product categorization goes a long way. Check this box if users can easily navigate your website using the menu.
Simple & Interactive Design
Usability research offers insight into a winning website navigation design. A few ways to check this box:
When your primary navigation gets too big/complex, consider ditching the dropdown menus and having well-designed category pages instead.
Ensure that your site search is available, apparent, and functions properly.
Give users the proper product filters to quickly find what they need (hint: the off-the-shelf items in your theme probably aren't enough)
Analyze The Above The Fold Hero Section
Message is a Value Proposition (Clarity over Cleverness)
Instead of focusing on a sales message, your hero section or the area above the fold on your landing page should focus on a value proposition. How is their life better after purchasing and using your product? Is it a vitamin (helps them improve over time) or a painkiller (solves an immediate need)?
Unless you truly have revolutionary technology, most people don't care about features here, they want to hear about benefits. If you're clear about the value you offer the customer instead of using vague brand language, you can check this box.
Evergreen Content Feature (Not Seasonal)
Your hero area is a precious space that anyone who navigates to your landing page will see. Our research shows that a single option is best here, rather than a carousel of multiple headlines and CTAs, to avoid distraction. Campaign-based is okay for big pushes like Father's Day or Christmas, but in general it's better to have an evergreen CTA that works day in and day out. If you do so, check the box.
For bonus points, use product photography that shows the product in use (lifestyle photos) or shows a wide range of products to give visitors a sense of your entire catalog.
Clear, Specific Call To Action
Your clicks will go up if you specify the call to action based on what your hero section features. For example, use "Shop XX Product" instead of "Shop All." Another option is a low-commitment CTA like "Learn More" to encourage users to continue their journey through the website. Check the box if you have a clear or low-commitment CTA in your hero section.
Craft Impactful Body Content & Product Messaging
Benefits-Oriented (Not Just Features)
In the content of your landing page, highlight the benefits your product offers to the consumer. How do the product features help the customer solve a problem? We recommend you make sure your copy completes the sentence "So, what you mean is…" If your content does this, check the box.
Example: Our apparel is made with premium merino wool, which is known for being sustainable to source, easy to maintain, and breathable in any weather.
So, what that means to you is…
You'll get a high-quality product that is ethically sourced and produced using renewable materials (Peace of Mind)
You'll spend less time switching laundry around and ironing and more time doing what you love. (Save Time)
You'll be wearing a product that keeps you warm in the winter and cool in the summer, so you'll have a versatile piece and fewer wardrobe changes. (Convenience/Performance)
Uses Customer Language, Not Yours
Does your website speak to the customers or your staff? If the copy is written in the language of your customer you can check this box.
Contextual CTAs
Similar to the call to action in your hero section, the CTAs in the body of your landing page should be specific. Again, use "Shop XX Product" instead of "Shop All" or consider options like "Join Our Newsletter" or "Claim Your DIscount" instead of "Sign Up."
No Straight Add To Cart
The goal of every website page is to get your visitor to the next step in the sales funnel. Lots of stores have CTA buttons that jump straight to the purchase, even on the homepage. Instead, the strategy we recommend is that your CTAs follow a similar journey to the sales funnel (see below). If your website does this, you can check the box.
Homepage -> Explore A Category
Category -> Research A Product
Product -> Complete A Purchase
Proactively Address Question/Objections
We often say, FAQs are where good content goes to die. Content on your website pages should answer the questions or objections of customers, in the right place at the right time. Check this box if you incorporate FAQs into things like headlines, ads, product descriptions, and sales copy/messaging rather than collecting it all in one area.
Feature Social Proof And Trust Indicators
Product Reviews or Testimonials
Two of the most effective elements of social proof, are you prominently featuring customer feedback on your site? And is that feedback verifiable (Ex: verified purchase)? Whenever possible, does it include real names, faces, and brands to make it tangible? If so, check this box.
PR Coverage
If your company's been endorsed by recognizable media brands, you should definitely be leveraging this earned media on your website. Host these features on your website as screenshots, PDFs, or embedded videos rather than linking to other sites where a user might get distracted and bounce. Check this box if you do.
Guarantees & Assurances
Are you including Free Shipping, Free Returns, Satisfaction Guarantee, Ethically Sourced, GMO Free, or other guarantees to help your customer see the reliability of your brand? If so, check the box.
Payment Options
To check this box, make sure your website covers two important factors: security and comprehensive/flexible payment options. If you answer yes to the below questions, you can check the box.
Security – Do you have badges like TrustedSite that make consumers feel safe handing their payment information over to you?
Comprehensive and Flexible Payment Options – Do you have lots of payment options (Ex: Credit Card, Paypal, etc.)? Do you have flexible payment options (Ex: Afterpay, Klarna)? Do you have convenient, one-click payment options (Ex: Shop Pay, Apple Pay, Google Pay)?
Build A Comprehensive Website Footer
Trust Trifecta
If your website footer includes an address, phone, and email for your brand, you have included the trust trifecta and can check this box.
Shopping Links
Check that the furthest left column of your website footer includes primary categories and product types. This will give these links the most attention.
Utility Links
Does your website footer include utility links like Shipping & Returns, Privacy Policy, Wholesale/Retail, Store Locator, or Affiliate Program? If so, you can check this box.
"Connect With Us"
A website footer is an ideal place to feature your social media, email newsletter signup, and other ways customers can stay in touch with your brand. If you do this, check the box.
Calculating Your Landing Page Optimization Score
On your rubric, total the number of boxes you have checked to calculate your landing page score. Any boxes you have not checked are areas for improvement and places you can test for improvement.
Want some more detailed, personalized advice for your site from the experts? Request a free landing page teardown.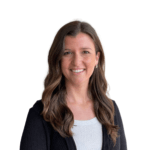 About the Author
Caroline Appert is the Director of Marketing at The Good. She has proven success in crafting marketing strategies and executing revenue-boosting campaigns for companies in a diverse set of industries.