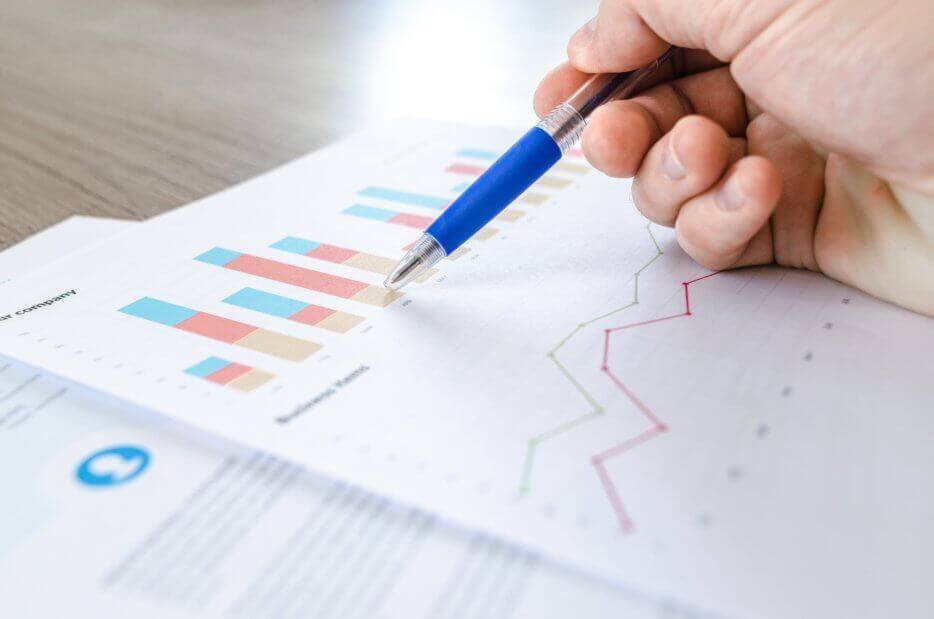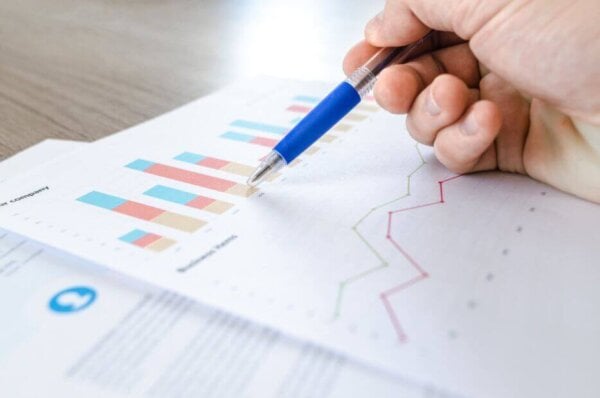 Conversion Rate Optimization
Winning Big in 2019 – 3 Critical Trends in Conversion Optimization
There are some important changes coming in 2019 that are certain to impact conversion optimization. Are you ready?
Here at The Good, we're more focused on testing than on speculating – but there are a few digital marketing trends that every ecommerce leader should be thinking about.
Let's talk about the future of conversion optimization, and how including these few critical elements in your strategic planning can keep your financials pointed in the right direction.
Ready? Let's go…
1. This Key Decision by Google Could Be a Game-Changer
Mobile usage has overtaken desktop traffic and Google has transitioned their search index from desktop to mobile versions of page content.

If you didn't prepare for this transition, you're already behind.

Google has moven to mobile-first indexing. That means mobile versions of your content will get top priority in the search index.

The big question, then, concerns how much strategic advantage your ecommerce website would garner by either optimizing the current mobile version of the site or by launching a mobile version if none exists.
We're not talking about mobile-friendly, here. We're talking about (in Google's words) "a site configuration where the primary content and markup is different across mobile and desktop."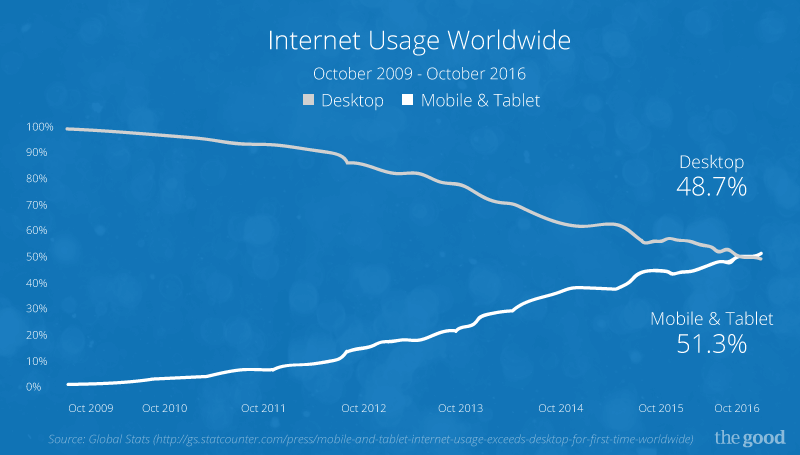 A quick look at the search retrieval process
Googlebot crawls the internet in its vigilant lookout for new content. The changes it discovers are used to update the Google index. When you make a search query, Google's search engine looks to that index in order to retrieve the best information. The Google algorithm determines which information is most appropriate, and the search engine results are delivered to your browser.
Because the Google index is integral to the search retrieval process, it helps determine where (and if) your site will rank in the search results. The higher you rank on the SERP (search engine results page), the more traffic Google will send you organically – for "free." You don't pay Google for the clicks, they are generated by your own efforts at providing information your customers and clients might need.
How will mobile-first indexing affect your ecommerce site?
SEO pundits have scrambled to dissect the change and predict its effects, but even Google isn't sure exactly how things will play out or how far they'll be taken.
Digital marketing is a volatile world. As many digital agencies will tell you, change is a given. The intricate dance between technology, consumer demand, and marketing practices are always in motion. It's a cauldron of potential outcomes that are constantly boiling. There are a few things we do know about mobile-first indexing, but a whole lot that remains to be seen.
Resource:
High probability results from mobile-first indexing
Let's look first at the probable short-term outcomes from mobile-first indexing. These are the changes we expect to see first.
Your SERP ranking will be directly tied to your mobile performance
Your user experience (UX) rating will become even more important
The need for a Google-friendly website will ratchet down another notch
To be clear, Google says this: "If you have a responsive site or a dynamic serving site where the primary content and markup is equivalent across mobile and desktop, you shouldn't have to change anything."
Don't let that statement mesmerize your team, though, and lull you into complacency. Business is competitive. This change could be huge for search engine optimization.
Ecommerce sites that "get it" and leverage the change to optimize the information presented to Googlebot for translation to the Google search index MAY realize a major boost in SERP performance.
Those who don't pay attention could lose search engine results ground quickly.
This year, your #userexperience will become even more important. #webdesign #growth
Click To Tweet
Suggestions from The Good: Get up to speed on mobile-first indexing. Decide now to take a hard look at your mobile user experience and adjust it like you're working on an Indycar just before the Indianapolis 500. Any optimizing you do sure won't hurt… and it could push you quickly ahead of those too encumbered to take quick action.

Watch Google's Matt Cutt's describe how search works.
Resource:
2. Mobile Conversions Will Move up Quickly in Comparison to Desktop
The switch to mobile-first indexing is part of this, but it isn't the entire story. Even before the blockbuster announcement about the new approach to indexing, Google said pages "where content is not easily accessible to a user" on mobile "may not rank as highly."
The intention is to alleviate problems caused by pop-ups and other marketing tactics that block content, but the move is one more signal from Google that they're tightening down on mobile.
You may remember this announcement from 2015:
"Starting April 21, we will be expanding our use of mobile-friendliness as a ranking signal. This change will affect mobile searches in all languages worldwide and will have a significant impact in our search results. Consequently, users will find it easier to get relevant, high quality search results that are optimized for their devices."
Why does Google care so much about mobile versus desktop? It's because every consumer search is a question, and every click is a vote.
Where ecommerce is concerned, the questions have been asked and the votes are in. Black Friday 2016 sales pushed mobile sales to $1.2 billion in revenue. That was a new record… and a 33% increase over last year!
Not only that, but 56% of ecommerce website visits and 35% of the sales during Thanksgiving were via mobile (including tablet).
Consumers have historically used mobile primarily to browse, then waited until seated at a desktop computer to buy. That is changing. The movement is trending strongly in the direction of completing the transaction right from the mobile device… a trend we predict will continue to rise sharply.
Contributing to the rise in mobile purchasing are improved technology, consumer comfort and capability, ecommerce adaptations, and social adaptations. In a nutshell: user experience.
One example of the trend is Instagram's recent decision in favor of mobile shopping. Brands can now include a Shop Now button with their product showcases. That link will allow Instagram users to make purchases seamlessly during their Instagram excursions.
Who uses Instagram?
Here are a few of the more recent statistics:
Instagram draws over 500 million active users monthly
Users share 95 million photos and videos each day
Instagram is now owned by Facebook
In the USA, 31% of women and 24% of men have Instagram accounts
Almost half of U.S. brands (and climbing) have an Instagram presence
Will the ability to buy directly from the platform help mobile sales? No doubt… and other social platforms are either onboard with mobile purchasing already or will soon follow suit.
It's the perfect time to do a deep clean to make your website shine on both desktop and mobile devices.
Click To Tweet
Suggestions from The Good: Include a total mobile makeover in your 2018 plans. You're already going to be scrutinizing your mobile presence viz-a-viz mobile-first indexing, so it's the perfect time to do a deep clean to make your website shine on both desktop and mobile devices.
Consider mobile from both the consumer side and the sales side. For instance, do you have an Instagram presence with Shop Now buttons? Are you primed to sell directly from your other social presences? If not, you may be missing out on the next wave in online marketing.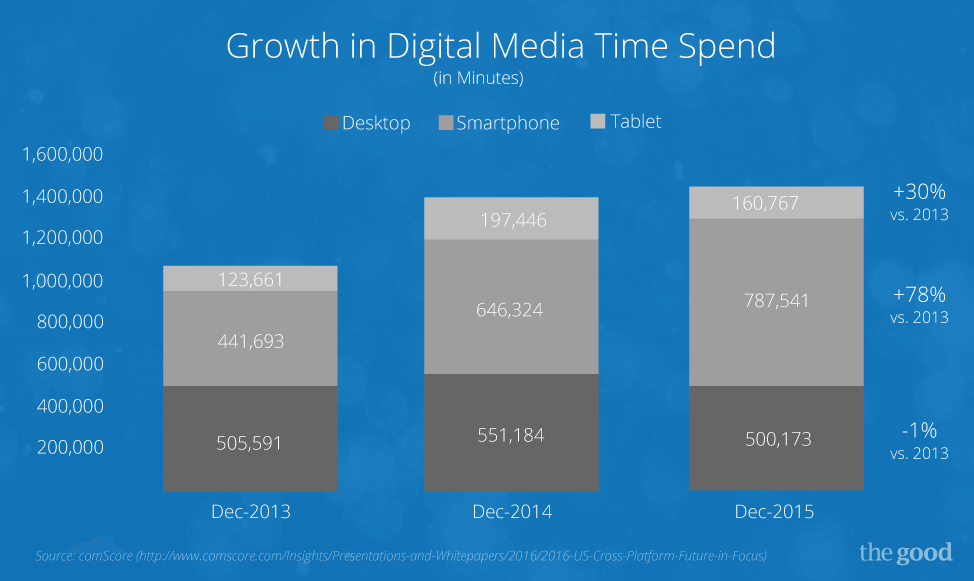 3. Personalization Will Separate the Big Dogs from the Rest of the Pack
It sounds complicated, and it is. That's not sufficient reason, though, for ecommerce businesses to avoid adding personalized features to their websites. You don't have to dive in all the way to get started… but you do need to get started.
Fast.
When websites first began using tracking cookies and serving up content related to the visitor's earlier choices, the practice seemed a bit spooky. As the process refined, however, and people began getting used to the idea, the reaction changed.
Today's shoppers have come to expect – even desire – personalized content. Not giving it to them can make you seem unprofessional and even uncaring.
Today's shoppers have come to expect – even desire – personalized content.
Click To Tweet
Here are several examples of personalization tactics that aren't all that difficult to configure:
A prospect searches for a product you carry – tents, let's say. Your website shows up in the SERP and gets the click. Upon arrival, the prospect is greeted with a message: "Looking for tents? You're in the right place! Click here to browse our selection."
Someone opts in to your mailing list. You ask about their preferences. When they visit your site the next time, they see an "Especially for you" list of suggested products related to their primary interests.
A customer purchased a certain item from you about a year ago, and an updated version or new accessory is now available. You send an email to pass on information about the upgrade or add-on now in stock.
Done correctly, personalization is neither intrusive nor eerie. Rather, it shows people you care about them, about their time, and about their desires.
Personalization shows people you care about them, about their time, and about their desires.
Click To Tweet
All you really need in order to get started is a way to collect data about your website visitors, strategic thought about how to segment that data, and a plan to implement your findings.
Tools like Google Analytics, A/B testing plugins or platforms, and a good autoresponder are readily available and can help you get your feet wet.
You can't steer a parked car. Get moving.
Suggestions from The Good: Even if you can afford to hire a data scientist to manage your personalization program, start simply and learn as you go. Very little of ecommerce is cut and dry. Much depends upon your brand and your customers. Be cautious. Test your suppositions before loading them in the cannon.
One more thing: Personalization isn't just a marketing job. It's an interdepartmental gold mine that can give your brand and your sales an extraordinary boost. Don't put this one off until next year (again). Put it high on your list of 2018 ecommerce resolutions.
Resource:
Time to Give Your Users a Better Experience
Everything we've spoken of here revolves around a central theme: user experience (UX). Companies have spoken forever about "putting the customer first." We believe this year will be the year when that idea becomes firmly embedded in the systems we rely on in digital marketing.
Google's decision to switch to mobile-first indexing arose because their continued leadership relies on customer-centric service. If customers discover they can get better results on another search engine, they'll go there.
The move to mobile is awash in UX. You can't very well carry your desktop computer to the grocery store or take it with you on vacation… but your mobile device is almost always with you. The online shopper wants convenience, and mobile provides it.
Those who make mobilization and personalization a priority will reap the benefits of smart thinking.
Those who don't, won't.
For help jumpstarting your new year, or to find out more about conversion optimization trends affecting your website, take a moment to score your site. Find out where the blockages are along your customer journey from search to sale, and get ready for the best ecommerce yearly performance ever!
It's time to act. Let's go…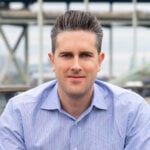 About the Author
Jon MacDonald
Jon MacDonald is founder and President of The Good, a conversion rate optimization firm that has achieved results for some of the largest online brands including Adobe, Nike, Xerox, Verizon, Intel and more. Jon regularly contributes content on conversion optimization to publications like Entrepreneur and Inc. He knows how to get visitors to take action.