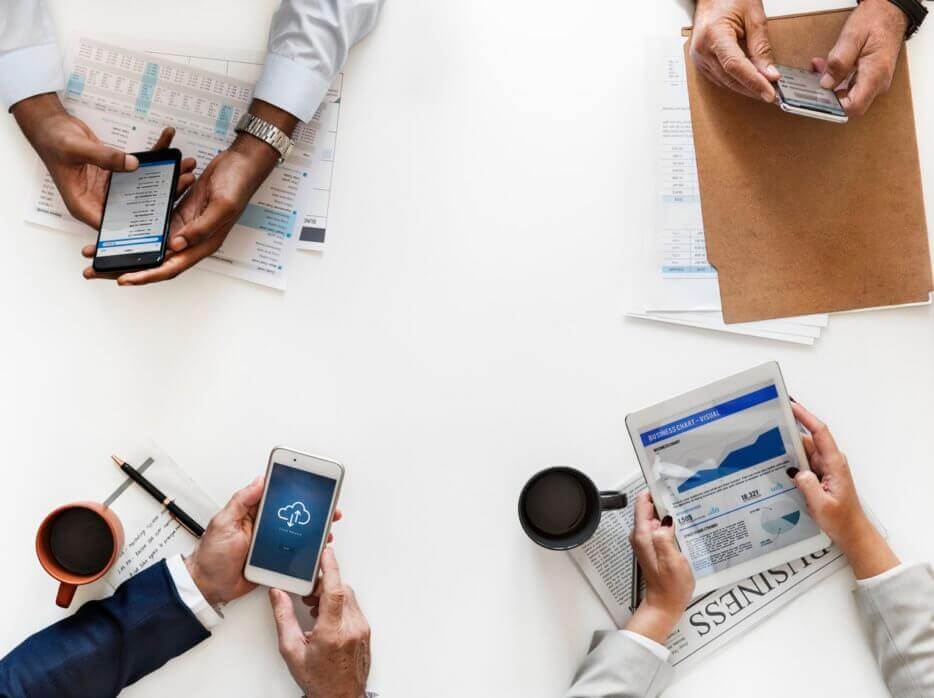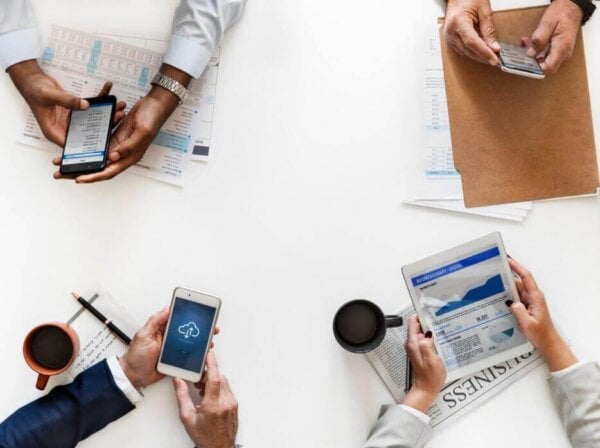 Customer Acquisition
The Top Challenges of Today's CMO
We surveyed some of the most knowledgeable voices in marketing to look deeper into the most complex challenges CMO's face every day. This is what we learned.
The digital revolution changed the way we work, the places we work, and the tools we use at work. From the janitor's closet to the C-suite, the once believable promise of shorter workweeks and increased leisure time morphed into information overload and more stress than ever.
Nobody knows digital headaches better than a company's Chief Marketing Officer. If you want to feel the pulse of business in today's busy world, just ask a CMO to summarize the situation.
That's exactly what we did.
Business is moving at a faster pace and through more channels than ever before. Companies gather data at every touchpoint, then become overwhelmed by the amount of data collected. The days when the CMO could focus on brand management and message delivery are long gone.
How can companies deal with the pressures of a dynamic, digital reality?
For this article, we surveyed some of the most knowledgeable voices in marketing to look deeper into the most complex challenges CMO's face every day.
There are a lot more channels than there used to be. And although there are software solutions to help you manage it all, it's still difficult because channels vary per device (Neil Patel, serial entrepreneur).
Getting Back to the Basics
In his "How to Look People in the Eye Digitally" keynote presentation at the Retail Innovation Conference, Ted Rubin introduced a concept central to the current state of digital marketing: The future of marketing is the past.
From personalized service
Before the world moved online, local stores were the mainstay of the retail economy. The staff knew customers personally. They were uniquely qualified to recommend products that would solve your problem. Their aim was to keep you happy and keep you coming back.
Shoppers didn't mind at all that the butcher knew which cuts of meat the family liked best or that the barber could start clipping without needing to ask about styling preferences. It made shopping easier, even flattering, and it felt like each local business always had your best interests in mind.
To impersonal service
The onset of mass merchandising threatened all of that. Shoppers became (seemingly) anonymous cogs in a giant system of cheap goods, low prices, and an ever-increasing list of "new and improved" products every consumer should own.
As stores became larger, finding an employee for advice became more difficult, and the customer took a backseat to inventory. Keeping the shelves stocked became more important than keeping the customers happy.
After all, low prices were the bait. Keep the price down. Run loss leaders. They'll keep shopping.
And back again
We've come "full circle," though, says Rubin. We're back to the days when the store owner (now online) knows your purchasing history, your preferences, and the make-up of your family.
Technology allows marketers to know more about us and our desires than we probably know about ourselves – but we're willing to allow them to track us and predict our behavior as long as we get value from the relationship.
Replace "targeting" with "matchmaking," Rubin suggests. "Nobody wants to be targeted. Everybody wants a match."
"Replace targeting with matchmaking. Nobody wants to be targeted. Everybody wants a match."
Click To Tweet
The Main Challenge Facing CMOs Today: Personalization
Marketo's Sr. Enterprise Marketing Manager, Phillip Chen, puts it like this:
The challenge executives face is clear. How do you have personalized conversations at scale? At the Argyle CMO Executive Forum, 35% of the attending executives agreed that delivering personalized content as their greatest marketing challenge—the highest rated selection by far. It was a theme that was reinforced presentation after presentation. So how do we address this issue?
When companies first began leveraging remarketing-style tactics to track and follow visitors to their landing pages or websites, the whole business seemed a bit creepy.
Subscribe to our newsletter to get more just like it, sent straight to your inbox every week.
You may have checked on costs and schedules for a flight from Portland to Tampa because Aunt Polly asked you to help her plan a trip. Then you saw travel ads following you dutifully everywhere you went online.
That was only the beginning.
Today's e-commerce tools slice and dice visitor activity, tag every possible indicator, create shopper segments, follow shopping sessions, and predict consumer behavior. Amazon knows more about you than the local bookstore owner could ever have fathomed.
Data is abundant. What's lacking, says Rubin (CMO of Brand Innovators), is personalization.
Data is abundant. What's lacking is personalization.
Click To Tweet
The problem is we have all these amazing tools, but we're not using them to build relationships. Facebook has devalued the word "friend." The tools make it look too easy… hey, we're doing social… but real communication isn't going on.

Here's what doesn't work for a social media strategy: not being social. Don't use the platforms to advertise, use them in the way they can best be leveraged — build real communication. You must begin looking people in the eye digitally. A like is the beginning of a relationship, not the end.
We've come full circle, remember. Once wary shoppers, who associated tracking cookies with stalkers, have come to realize tracking and profiling can be good things – as long as the benefit to the shopper is apparent.
How, though, do you crunch that much data?
Most companies now know the responsibility for data collection, interpretation, and storage is no longer the sole responsibility of the IT department. A trio of writers for Forbes hit the nail on the head, saying, "[Data analytics] is a business challenge, not a technology issue."
Most executives don't think they're prepared to wade through the data and sufficiently leverage the information, though.
A Bain & Company report said 59% of global companies surveyed say they "lack the capabilities to generate meaningful business insights from their data." In another poll, 85% said their current data infrastructure needs a major upgrade.
Stukent's CMO, Trevor Erikson, posed a sobering question on the issue:
"How does a CMO hold his/her digital team accountable for those things they may not entirely understand?"
On one hand, there's a need for accountability. On the other, a need for training. Holding people responsible for work they don't know how to do is a shortcut to disaster.
Larger companies can assemble a team of data scientists to focus on data acquisition and analytics, but CMO's of smaller companies often don't have that option. They have to pull the rabbit out of the most likely hat they can find – but that's tough when even the CMO many times isn't sure about how to make the magic happen.
RizePoint's VP of Marketing, Michelle Suzuki, gave us the straight scoop:
The explosion of available data is extremely helpful, but it's overwhelming. We can track every step a prospective customer makes – but analyzing those trends, understanding them, and then adjusting marketing strategy on the fly can be difficult.
It's one thing to have the data, but quite another to know how to interpret it. Two people order a fishing pole. One thinks fishing and breathing carry the same level of importance. Another bought a present for her son-in-law.
The explosion of available data is extremely helpful, but it's overwhelming.
Click To Tweet
You'll want to approach each situation much differently. Accurate analytics can distinguish between the two. Without that knowledge, though, your follow-up messaging may be seen as inappropriate and off-target.
Beyond Personalization
Are there other issues CMO's confront daily? You bet there are. The Good's free Stuck Score™, for example, benchmarks key problem areas that can throttle revenue and derail even the best-laid marketing plan.
The product life cycle has shrunk while customer demands for instant solutions has grown. Employee engagement issues cause ripples (or waves) from bow to stern. Managing brand reputation has become a 24/7 job, and one "United Breaks Guitars" video uploaded to YouTube can create a stir that circles the globe overnight.
So why do CMO's point to managing the data that can help them know more about shoppers as the biggest challenge they're confronting today?
It's because there's another CMO responsibility putting pressure on the person who manages digital marketing for any company – large or small. Proving ROI.
CMO's must draw a straight line between their results and sales, both bottom line and top line. Sales are the lifeblood of any business. No matter how well-crafted the messaging is, if it doesn't bring in orders, somebody's going to hear about it: The CMO.
Subscribe to our newsletter to get more just like it, sent straight to your inbox every week.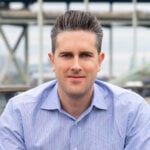 About the Author
Jon MacDonald
Jon MacDonald is founder and President of The Good, a conversion rate optimization firm that has achieved results for some of the largest online brands including Adobe, Nike, Xerox, Verizon, Intel and more. Jon regularly contributes content on conversion optimization to publications like Entrepreneur and Inc. He knows how to get visitors to take action.