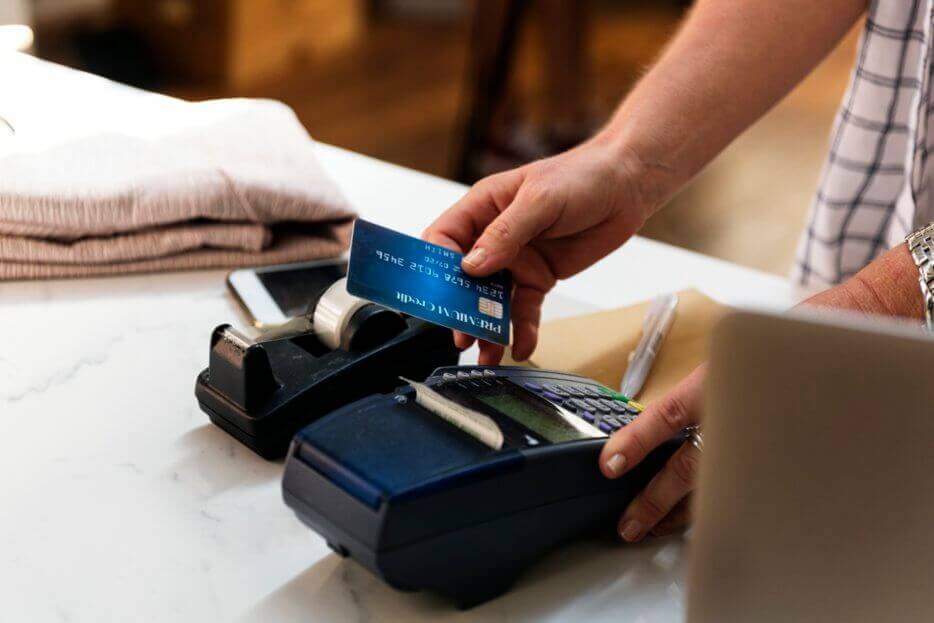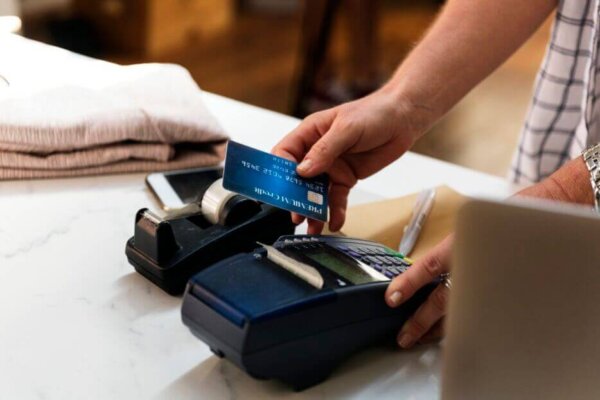 Customer Acquisition
16 Big Manufacturer Benefits of Selling Direct-to-Consumer
Consumers, manufacturers, and retailers all stand to gain from the direct-to-consumer sales trend. These are the benefits.
Over the next four years, Nike plans to grow direct-to-consumer (DTC) sales by a factor of seven – from the current billion-dollar level to over $7 billion.
That goal gives rise to two pertinent questions:
Isn't it bad business for brands to compete against their retailers?
Why would consumers prefer to buy direct, even if they have to pay more for the privilege?
The days when manufacturers focused on manufacturing and left the selling to sellers are quickly disappearing.
Let's look at what's fueling direct to consumer sales and why consumers, manufacturers, and retailers all stand to gain from the trend.
Why Traditional Wisdom Got Tossed out the Digital Window
Prior to the expanded access to markets provided by the internet, few manufacturers or wholesalers sold directly to the consumer. The road from factory to home or office generally followed a strictly defined and protected route.
Consumers who tried to purchase direct were gently, but firmly, pointed towards the appropriate outlet: manufacturers sold only to wholesalers and wholesalers sold only to retailers.
Online shopping provided a way for consumers to go to the store without leaving home. Email gave brands a cheap and easy way to communicate with those interested in their products. Advances in distribution allowed quick, doorstep deliveries.
And now, as new companies are formed, it is more common to sell direct-to-consumer from the start. Platforms like Kickstarter help generate DTC awareness prior to even manufacturing a product, and SaaS ecommerce platforms like Shopify make it easier than ever to start selling online without the need to find a retailer to stock the brand's new product on their shelves.
Direct-to-consumer selling was the logical outcome: not only is an intermediary no longer necessary (in many cases), but messages are most clearly communicated face-to-face, without the potential skewing imposed by the old system.
Resource:
Ecommerce is Reshaping the Concept of Branding
Ecommerce forced brands to shift their focus from designing a more appealing logo or a more memorable television commercial to the in-your-face world of social media buzz and consumer reviews.
Consumers have always held the real power (if they don't buy it, you can't sell it), but the Information Age amplified that power and made it stronger. Like never before, shoppers look for the proof in the pudding. Wild claims are uncovered quickly and disappointment is broadcast widely.
Price comparisons are easy to find. Many retailers rallied against "showrooming," and tried to prevent consumers from using smartphones to price-check while in the store. Others launched low price guarantees. Many tried to browbeat customers into buying locally.
And while some say the best way to compete is to cut margins and join the race to the bottom of the pricing barrel, something else is strikingly apparent from the direct-to-consumer movement: consumers still want (and are willing to pay for) security, quality, and service.
Here are 3 things consumers want and will pay for.
Click To Tweet
Why Consumers Want to Buy Direct
There was a time when consumers seeking to buy directly from the manufacturer or wholesaler were looking primarily for a price break. Big-box stores capitalized on that desire, designing retail stores to look like warehouses and leveraging bulk discounts to drive sales.
There's more to the picture, though. Today's shoppers are accustomed to enhanced access. For instance, they can chat directly with a brand's support team on the brand ecommerce website prior to making a purchase, ensuring they receive the most knowledgeable answers to their pre-purchase research questions..
But shoppers are also well aware of online scams. They've either been caught by, or heard stories of, faked goods. They look like the real thing. They are branded like the real thing, but they aren't.
For example, Apple says these products not only infringe on their brand, but can be dangerous. Following independent research, they filed suit this year against one of the Amazon third-party vendors (see screenshot below).


At The Good, we're constantly listening to the audiences our clients serve. Those observations inform our conversion optimization experiments and help us understand the needs of consumers.
Resource:
Here are some of the primary factors we've found to explain why many consumers prefer buying directly from the manufacturer – even if the item is more expensive there!
Subscribe to our newsletter, Good Question, to get insights like this sent straight to your inbox every week.
1. Shoppers love it when brands interact directly with them.
It's like the difference between reading a book and meeting the author. Once there's a personal connection, you're not only much more likely to buy more product, but to encourage others to do likewise. The more accessible you are to your customers, the more likely they are to become not just buyers… but fans and brand evangelists through online reviews or similar.
2. Buying direct relieves the anxiety about being swindled by a knock-off distributor.
Birkenstock decided to stop selling on Amazon, citing the inability to police companies selling price-cutting counterfeits and diluting the Birkenstock brand with their inferior goods. A CNBC report said, "Birkenstock will be telling consumers to purchase only from authorized retailers, and that any products listed on Amazon can't be trusted."
The publicity surrounding the move sent many would-be online buyers to the Birkenstock USA website, where they could be sure their money would go to the purchase of authentic Birkenstock sandals.
3. Brands carry every product; retailers typically don't.
This is especially important to customers already impressed with the brand. They already love one of your products, now they'd love to find out what else you offer.
The retailer may carry your fishing poles, but the customer wants to get the tee shirt and ball cap too. Where better to get a look at the entire line than via the brand website?
4. Brands carry every color, size, and style.
Retailers stock the most popular sizes and colors. By purchasing directly from the brand, you can shop the entire selection. This factor is especially important to those who don't fit the standard mold.
And here, again, these customers can quickly become brand advocates – especially to those who share their size or style preferences.
5. Direct-to-consumer shoppers get direct access to the most accurate information and support.
Shopping on the manufacturer's website or brand location gives you access to people who work only with that brand and know it inside out. Shopping on a retailer's website gives you access to people who may know very little about a whole lot. Information gleaned directly from the company site or company customer service is more likely to be accurate and complete.
6. Brands are more likely to stock what you need.
Spending time searching for just the right product can turn frustrating when you get to checkout and discover the item isn't in stock – or worse yet, you place the order and then get notified of a shipping delay. Your chances of getting what you need when you want it are normally better when you go to the source.
7. Replacement parts are easier to find on the brand site.
When the retailer stops selling the particular model you bought, it may be difficult to find replacement parts. The manufacturer will typically stock parts longer than any other outlet. They may also be able to sell them without an exorbitant markup.
8. Pertinent accessories are easier to search and find.
You're buying a new camera that's worth every penny you paid. Do you want to settle for a generic case to protect it? By shopping with the manufacturer, you can probably find a case made especially for your camera. Not only that, but the logo on the case will add value to the purchase. You'll feel more a part of the brand family.
9. Direct to Consumer returns and service issues are often better handled.
When you complain to a retailer about a purchase, they may return your money and take the product back. When you buy from the brand, though, there's more incentive to not just settle the financial claim, but to keep you coming back to them for more.
10. Bundle consumer sentiment together, and the general consensus is that the brand is more likely to "do the right thing."
If I sell you a product made by someone else, I can always pass the buck on to the manufacturer when there's a problem. If I sell you a product manufactured or sourced in-house, however, the buck stops here. Consumers feel more comfortable dealing directly with brands because there's no wiggle room.
Consumers have plenty of reasons to prefer purchasing direct, but brands did not – until ecommerce changed the rules of the game.
Direct-to-consumer sales provide a classic win-win situation.
Click To Tweet
Benefits to Brands When Consumers Buy Direct
Computers, shoes, shaving gear, even cars can now be purchased online from the manufacturer. Many brands combine virtual stores with branded retail outlets and are learning to make both presences work together to deliver the optimum customer experience.
Examples are numerous:
Amazon launched brick and mortar bookstores
Tesla Motors bypasses traditional car lots
Nike is playing the direct-to-consumer card in a big way
HP allows you to select and customize your computer via their online store
How can the traditional manufacturer > wholesaler > retailer > consumer flow be so blatantly violated without incurring retail sales loss backlashes, though?


Resource:
We've already listed consumer benefits from direct-to-consumer. Now let's consider benefits to brands. Here are our top five findings:
1. It allows brands to retain control of image.
By selling products from their own websites and retail outlets, brands don't risk image dilution from third parties who don't have as much reason to champion their goods.
2. It gives brands maximum relationship-building potential.
When you sell direct, you have direct access to the consumer. Macy's knows the value of making the "magic" happen in every transaction – but it's Macy's magic, not brand magic.
3. It makes customers happy.
For years, consumers asked for the ability to buy direct. When you give them that option, you're giving them what they want.
4. It means brands don't have all their eggs in one basket.
By expanding sales to company sites, the base broadens. You no longer have to rely on retailers to finalize transactions. You can make your own sales.
5. It opens up a mailing list goldmine.
When customers buy from retailers, you get access to their information only if there's a warranty registration involved. When customers buy direct, you know who they are, where they live, and how to contact them. Never before has there been more opportunity for brands to build ongoing relationships with consumers.
Consumers want it, brands benefit by it, but how about retailers? Are they getting the short end of the stick?
Turns out, direct-to-consumer can be good business for them too.
16 Powerful Benefits of Selling Direct-to-Consumer Online
Click To Tweet
The Direct to Consumer Boom Effect on Retail
The direct-to-consumer boom doesn't spell the end of non-manufacturer retail stores. There's plenty of room and plenty of demand left over.
For one thing, consumers appreciate the ability to compare different brands side-by-side. Best Buy, for instance, gives consumers a place to see HP and Dell in the same store. That's not the case at brand-only outlets. You get the company pitch only.
But there's another way retailers gain when brands open up direct-to-consumer access: DTC makes brands more savvy about the market. It provides a window to the consumer that's bigger and clearer than ever before. When that information is shared with retailers, sales increase for both parties.
Brands and retailers are partners, not competitors. When they work together, everyone wins. Direct-to-consumer selling isn't the brand versus retailer conundrum we once feared. Instead, it's a symbiotic means of bringing both closer together.
If you're an ecommerce leader looking to improve direct-to-consumer sales, we can help
Looking for a CRO action plan?
Our Conversion Growth Assessment™ is designed to give you a step-by-step playbook for improving your site's sales performance.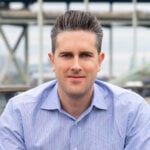 About the Author
Jon MacDonald is founder and President of The Good, a conversion rate optimization firm that has achieved results for some of the largest online brands including Adobe, Nike, Xerox, Verizon, Intel and more. Jon regularly contributes content on conversion optimization to publications like Entrepreneur and Inc. He knows how to get visitors to take action.