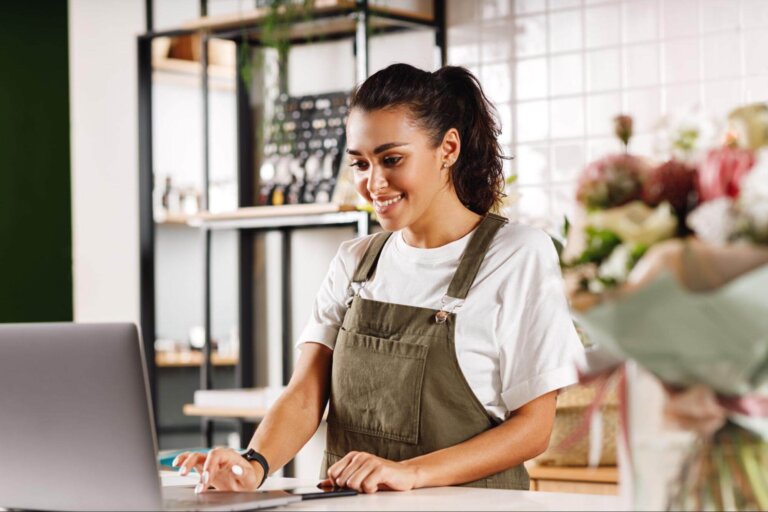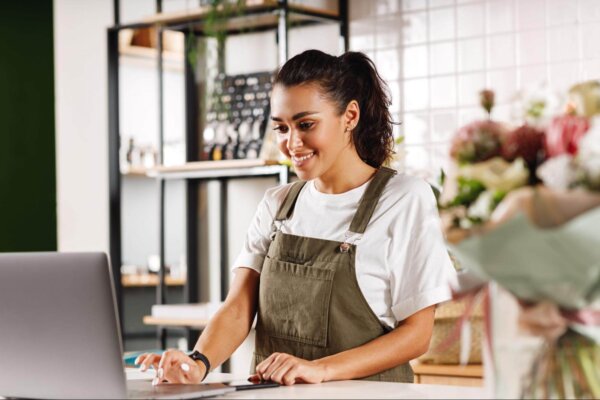 Customer Experience
Increase Your Website Sales With Site Search Solutions
There's a simple, straightforward way for you to make your customer's life better and increase conversions. It's called site search.
Ever since eCommerce became a mainstream business, website owners have wrestled with the thorny problem of getting more website sales from the same amount of website traffic.
There are many ways to do this but what if there was an easy way to stop your website visitors from leaving your site so quickly? There are multiple options to add to your eCommerce that will help you increase your visitor retention rate and multiply sales at the same time, do you want to know more about one of them?
"According to Econsultancy, up to 30% of eCommerce visitors use the internal site search to find what they are looking for."
Read on to discover more about eCommerce site search.
Internal Site Search Is Your Low Hanging Fruit
The best way to obtain extraordinary results in the shortest time possible is to use the low hanging fruit approach.
Picking the low hanging fruit means doing the obvious or easy things to your website to make progress with the minimum amount of effort. It is a simple concept commonly overlooked in the general stampede for more advanced tools and solutions.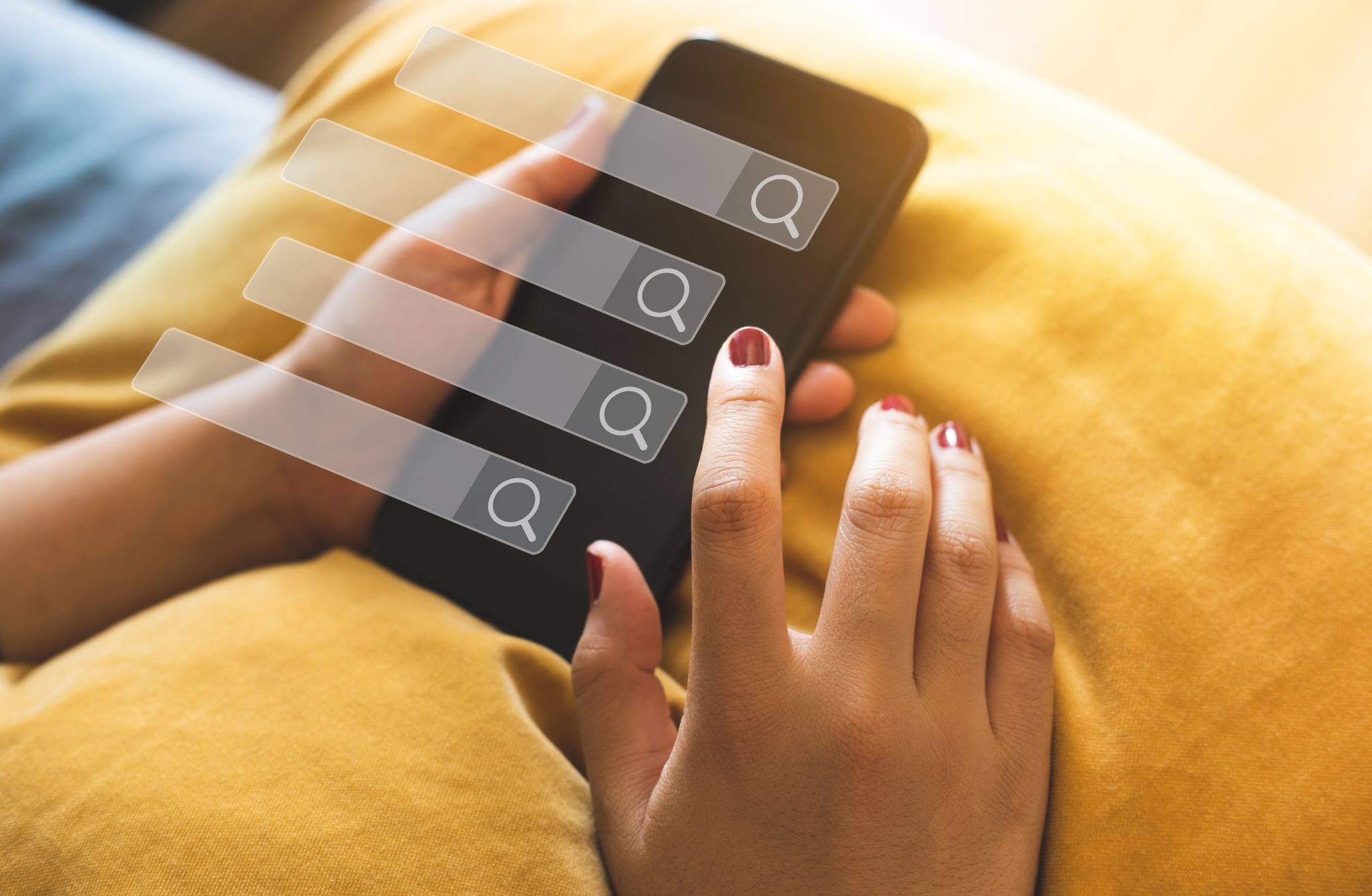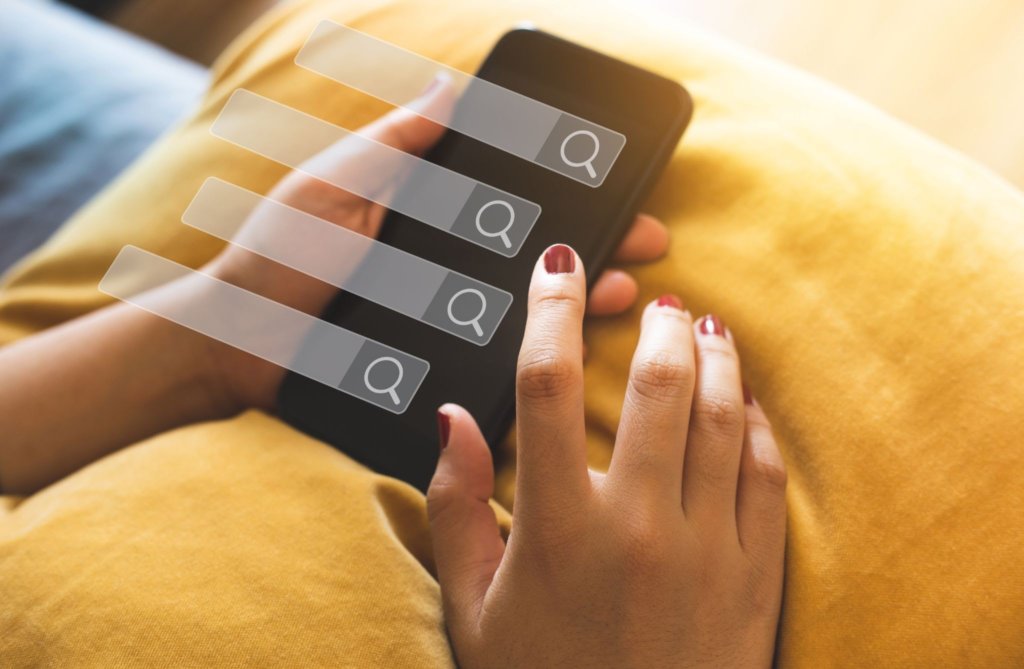 Striving to gain more visitors and increase sales by generally improving search engine results is expensive and overlooks one obvious flaw in the overall marketing plan – the search results returned on your website!
Site Search Definition:
An eCommerce site search solution is a search engine that is either built-in or integrated into your online store, and its job is to find the products the user is looking for by matching the user's search keywords with the products in your store.
Site search encompasses more than just the search box; it also refers to faceted search (where you augment traditional search techniques by applying multiple filters), product ranking, synonym management, and autocomplete functions.
Common Search Problems Associated With eCommerce Websites
As your eCommerce store product catalog grows, it becomes more challenging to provide navigation that matches the increased number of SKUs. Dropdown menus can become cumbersome and breadcrumb trails elongated. The more products a store has, the more difficult it is for customers to find the product they want.
As an eCommerce site owner, you should search for the products yourself and study the results (usability testing). Imagine how frustrated your customers are when using the standard search tools accompanying a typical eCommerce website if you have difficulty finding what you need.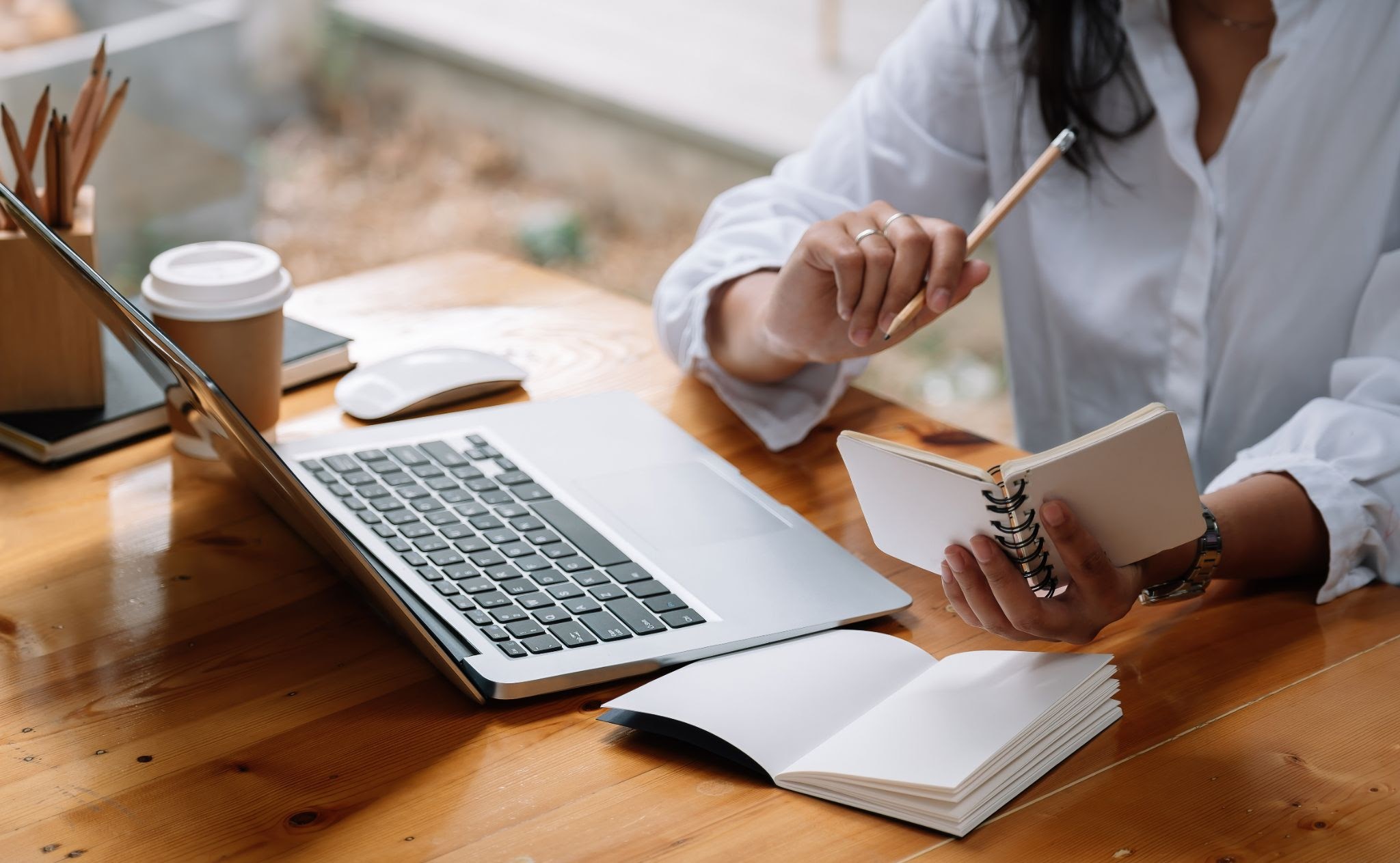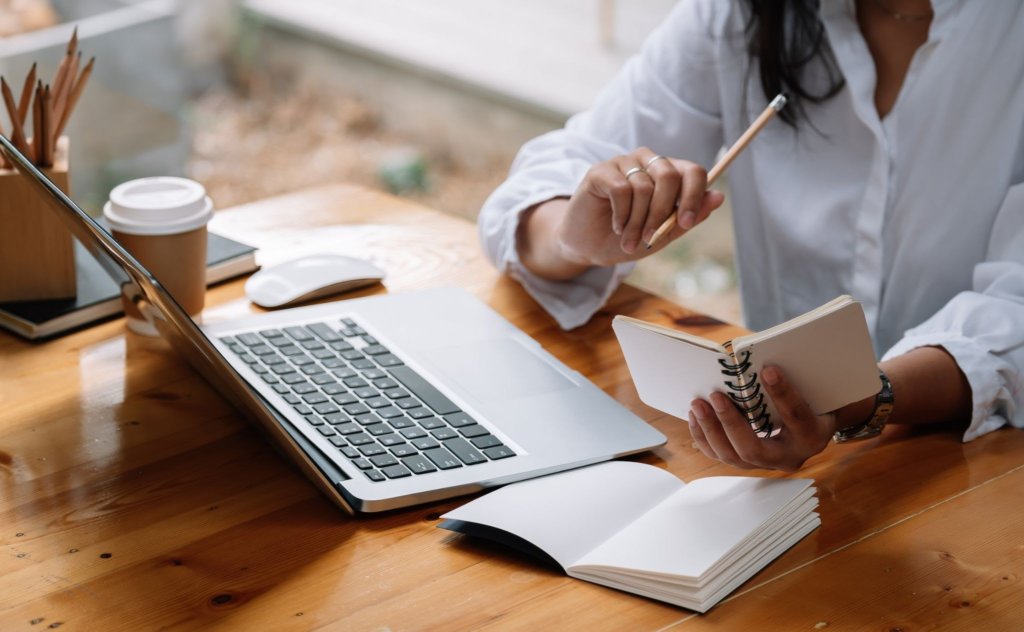 Let's look at some of the standard site search problems:
Zero Results Page
"Sorry! No Results Found!"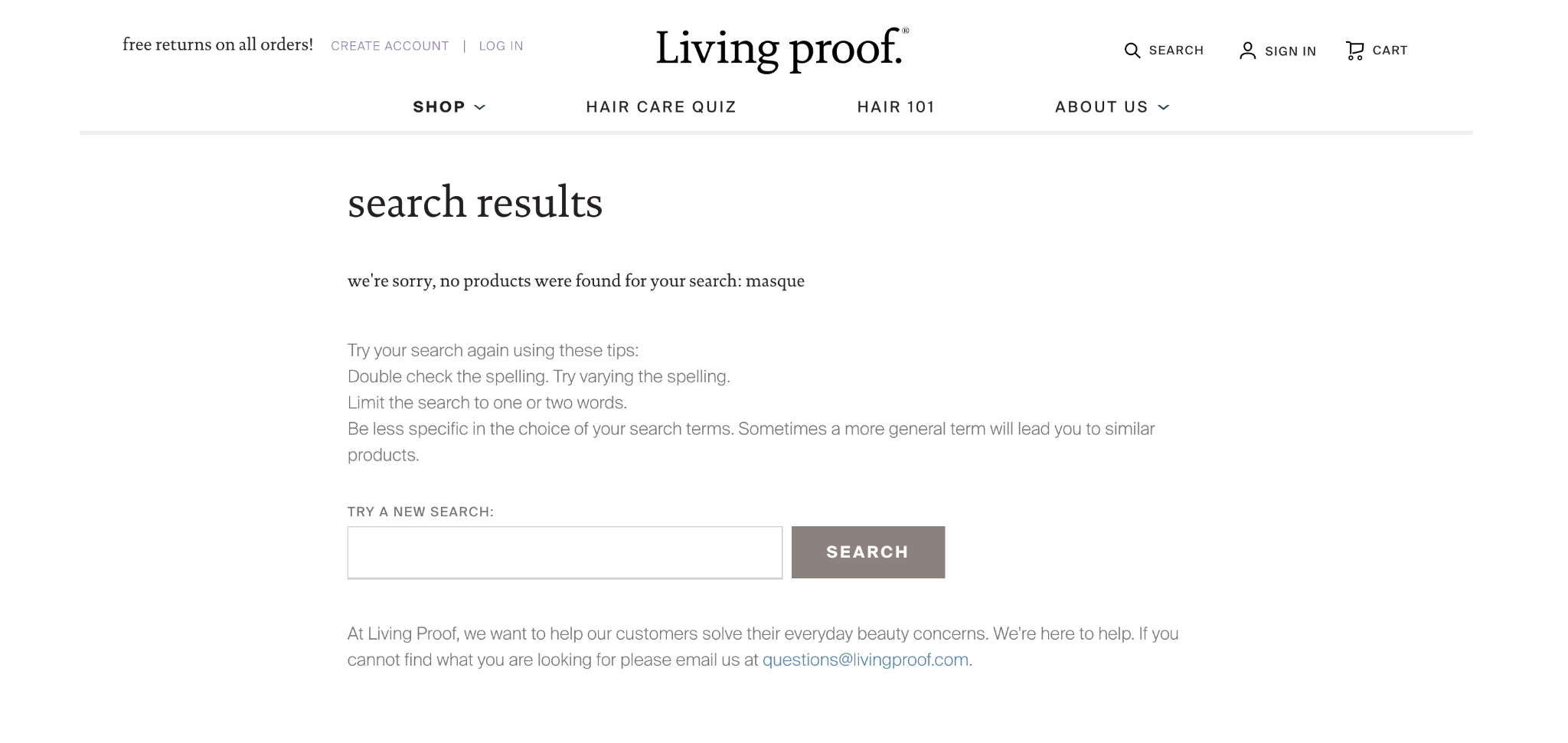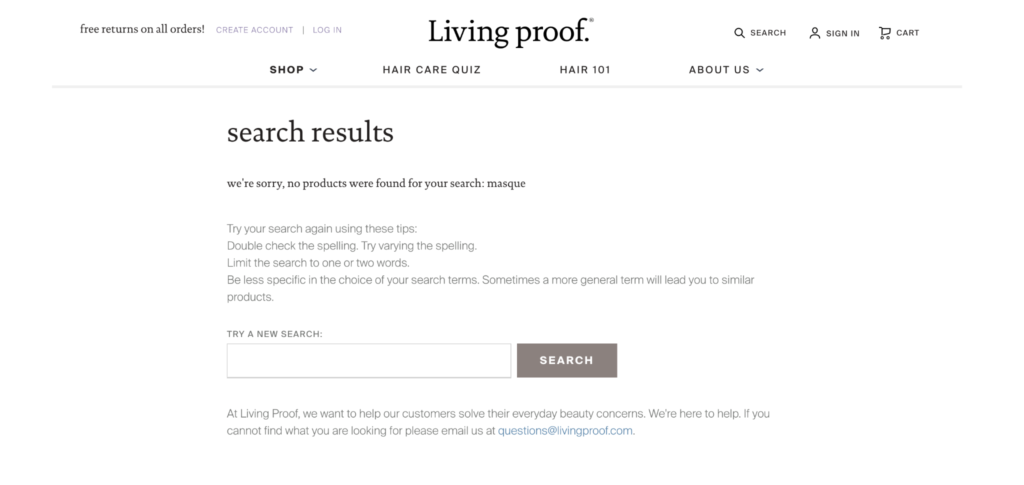 A page that returns zero results is the most frustrating search result a user can receive. It's a bad experience, and to understand what is causing these empty result sets usually involves a lengthy session with Google analytics.
The remedy is to discover what searches are causing "no results" pages to display.
There isn't a report inside of Google Analytics by default, but there are ways to configure it to track this. Depending on the eCommerce platform you are using, you may have access to preconfigured reports that give you this information—all very time-consuming.
Whenever possible, relevant search term suggestions should appear on the "no results" page. Also, explain to the user how they can improve their search query – by checking for typos, trying different or fewer keywords or simply checking the spelling.
Leaving the page blank is absolutely the worst option and the quickest way to send your visitor(s) to your closest competitor!
Misspelling Errors
Online shoppers often make spelling mistakes (especially when using mobile search), and missing out on sales or conversion opportunities is expected due to the frequency of human error.
According to a recent eBay analysis <citation>, among the most common misspellings are "shear" for "sheer"; "elegent" for "elegant"; "corderoy" for "corduroy", and "stripped" for "striped".
When you find common misspellings like these on your website, you can create landing pages with a curated set of products and set up redirects to them.
Of course, it's not possible to cover for every possible search that will happen on your site, making a certain number of "no results" searches due to misspellings inevitable.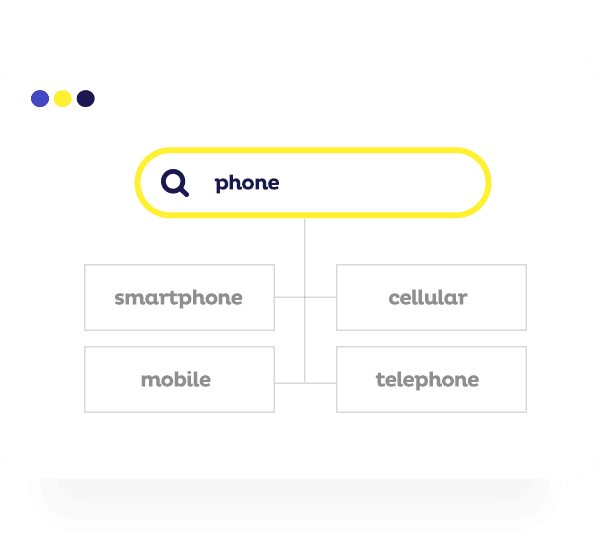 No Synonyms (Fuzzy Matching)
Site visitors often use different words to look for the same item: "pants" and "trousers"; "gowns" and "dresses"; "tee shirts" and "t-shirts". You'll want to program common synonyms into your search and enable "Fuzzy Matching".
Display Related Or Similar Products:
Displaying related or similar products in a search result set (for example, a "red blouse" if the "blue blouse" is unavailable) is a powerful way to provide product alternatives and keep the customer shopping even if they don't give a perfect match.
Cross-selling and upselling are both powerful ways to increase your overall site revenue. If you've used Amazon to shop, then you'll know that they place great emphasis on providing product comparisons and alternatives to keep the visitor on the page and engaged with the buying process.
The Benefits Of Improving Your Site Search
Too often, users face bad or off-target search results that make the purchasing experience one to forget. Don't let your users down by making it difficult for them to find what they are looking for!
Custom site search eliminates consumer pain points by providing timely and relevant search results augmented with visual aids and voice commands.
Ranking the search results by best match is the most common method of presenting a result set to the user. However, adding filters and facet sets will significantly enhance the user search experience.
If you have always considered site search to be a bland afterthought, then think again! The following benefits and features will massively enhance your eCommerce website usability.
Subscribe to our newsletter to get more just like it, sent straight to your inbox every week.
Allow Users To Filter Internal Search Results
Adding filters and facets to your search box gives quick and simple shortcuts to assist a user search. Essentially you are seamlessly adding layers of complexity to the product investigation.
Filters allow a user to narrow down the search results typically by category, with the caveat that you can only apply one filter at a time. For example, if you search for "cars", you could filter by "Mercedes Benz".
Facets are multiple filters applied to product features that allow you to refine the search further. For example, you could also filter by "automatic" and "diesel" to narrow down your search result. Providing multiple filters provides more accurate results and is a huge time saver.
Create Dedicated Search Landing Pages
80% of your business is done by 20% of your customers. Of course, I have borrowed from the "Pareto principle". Wouldn't it be good if you could create landing pages for the top 20% of your products so that you can examine them in more depth and provide the user with a lot more information?
Using filters and facets as explained above, you can, and your sales will skyrocket accordingly.
Improve Mobile Search
When people use their mobile devices to make eCommerce purchases, the shopper's view is usually limited to one or two products per screen, rendering an entirely different browsing experience to a desktop PC.
By making the search bar prominent and the first port of call, you can achieve a far higher conversion rate than the typical mobile website. Including filters and faceted search can transform the mobile shopping experience.
Use Artificial Intelligence
By tracking and analysing user behaviour, you can provide a custom-tailored search solution to your website visitors. In addition, using advanced Natural Language Processing technology (NLP) will automatically filter the result set based on the query. This technology filters out the "noise" in the search results by eliminating additional products that are irrelevant to the search term.
Add Voice And Visual Search
These days it's common to ask your mobile phone for directions to the nearest coffee shop or ask Alexa for the latest weather information.
More and more people are asking their device a question and losing the inhibition that goes with it! Standing on a street corner and talking into your mobile phone is now a commonplace occurrence!
Voice search for eCommerce sites will be a significant upward trend, and you should begin to optimise for it now.
Similarly, with the camera technology packed into a mobile phone using visual search is on the rise. Visual search works by combining machine learning and computer vision to capture an image in real life and then search for that image online.
Search Engine Optimisation
eCommerce site search engines enable your users to query the product database quickly and efficiently. An optimally configured search engine allows your customers to find the information they need and more besides.
To optimise your site search engine, you need to examine the terms that your visitors are entering in the search box and the results they are being shown. You can then add Tags, Titles and descriptions properly so that products get found correctly.
Finding the right site search solution for you
Fixing the common search problems listed above will solve a lot of your site search headaches, but implementing custom search solutions can be costly and time-consuming.
Using a simple premade integration for your chosen eCommerce platform, Doofinder can help your website shine and provide a best-in-class site search solution that your site visitors will love!
Include the following features and implement site search best practices with Doofinder search:
Make the search box easy to spot
Make the search box big enough for typical queries
Personalise search suggestions with the use of machine learning
Search query autocomplete
Faceted search to product filter
Natural Language Processing for better results
Image and voice search
Comprehensive analytics for easy improvements and reporting
Unlike other complicated site search solutions, Doofinder takes just a couple of minutes to set up. There are premade module solutions for all popular eCommerce shopping carts like Prestashop, Shopify and Woocommerce.
And, if you're looking for other ways to optimize your ecommerce site, reach out to The Good!
Subscribe to our newsletter to get more just like it, sent straight to your inbox every week.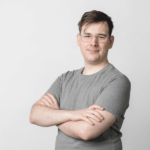 About the Author
Victor Aldea
Growth Marketing Manager at Doofinder, Victor studied Business & International Relations but started a Marketing career by chance. Turns out that he loves it, and now has 7 years of experience in the online sector. Apart from being a marketer, he is also an environmentalist, animal lover, and a bit of a bookworm. Victor is responsible for Paid & Inbound Marketing at Doofinder.