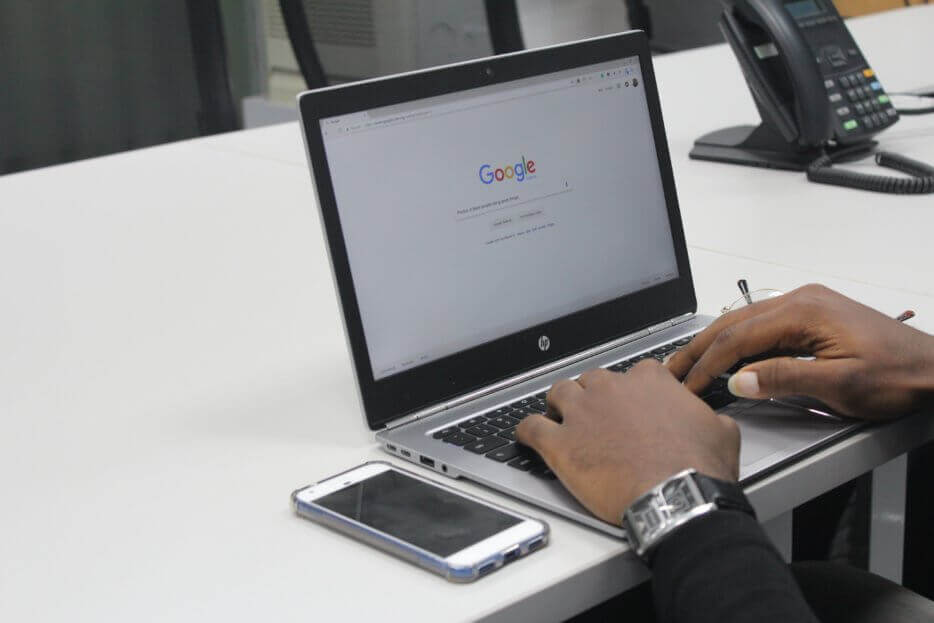 Customer Experience
12 Site Search Best Practices (with Examples)
Site search is one of the most important yet most overlooked functions of any ecommerce site. Test these twelve design best practices to help improve your on-site conversions.
It is rare to find a website manager who fully appreciates the importance of ecommerce site search to sales.
If you've been treating onsite search as a necessary function, rather than as one of the most powerful revenue-generating tools in your arsenal, I have three words for you:
Please stop that.
Your customers and prospective customers turn to search because they need something that the current page isn't showing them, or they know exactly what they want. The better your ecommerce search engine is at returning the desired results, the more likely your visitors are to make a purchase.
But that's not all: providing accurate search results is only the starting point.
In this article, I cover 12 ecommerce site search design tweaks that can turn searchers into buyers.
First, I'll explain why I'm a believer in the ROI potential of site search optimization. Then, I'll open up the treasure chest and show you 12 jewels.
This brief read can reverberate all the way to the bottom line.

So, What Is Ecommerce Site Search?
Ecommerce site search engines give website visitors the ability to query your database and pull up answers to questions they have about your company and your products or services. The better configured the site search engine, the easier it is for people to find the information they're seeking in a self-serve fashion — without needing assistance from customer service and without having to leave your website.
The best ecommerce search engine is the one that does the work of an exceptional salesperson: It's able to answer any questions your shoppers may have, provide suggestions, and help move shoppers further down the path to a satisfying purchase.
Unlike the sales pro, though, your ecommerce search engine works 24/7 and never asks for a raise. It does, however, require your attention—especially when it comes to testing and tweaking to make sure it fits the specific needs of your customers.
The best ecommerce site search engine is the one that knows how to sell.
Click To Tweet
Why Is Ecommerce Site Search Crucial for Sales?
Visitors who take advantage of your ecommerce search engine are like customers who approach a sales clerk at Nordstrom's and ask where to find a red dress.
They're begging to be helped.
The response of the salesperson to the visitor's question is intricately tied to the outcome of the visit. Will the shopper look around a bit and leave empty-handed? Will the shopper find and purchase the dress? Will the shopper buy the red dress, a blue dress, a green dress, and several bags of accessories to match? And what will that person share about their buying experience with others?
Every question the prospect asks is the savvy salesperson's opportunity to shine. The same goes for your ecommerce site search tool. The response it gives to shoppers can make or break the sale. According to an Econsultancy report, visitors who take advantage of an ecommerce site search tool convert at almost double the rate of those who don't.
Imagine what can happen when you not only offer a site search option but use the tips below to turn your ecommerce search engine into a sales tool extraordinaire.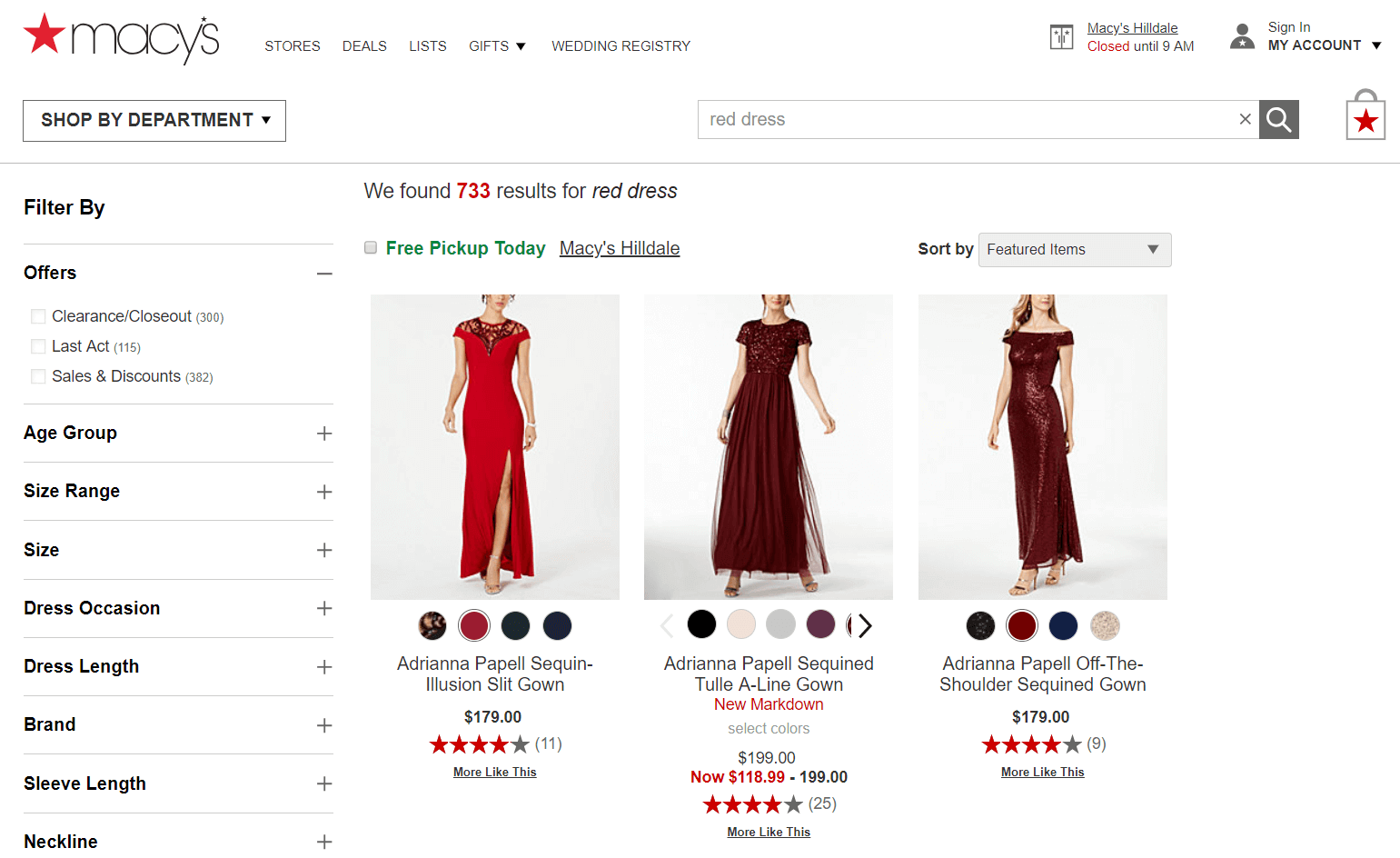 Ecommerce Site Search Solutions to Maximize Conversions
The goal is to make your products or services easy to find, a breeze to select, and simple to buy. That's the cake. The icing is when you walk alongside them to suggest items they need, but might have forgotten. The clerk's thoughtful prompt of, "Can I get you some batteries for that flashlight?" has kept many a camper from stumbling in the dark.
How many times have you become frustrated with the usability of an ecommerce search engine that requires exact (even case-sensitive) spellings before it returns anything other than "Item not found"? Or maybe you've tried to perform a category search, but the site search only dealt with product names — how useful is that?
Here's my must-have list of 12 design features and retrieval capabilities that will make your ecommerce site search tool shine:
1. Make site search highly visible. If your visitors don't notice or can't find your site search function, they won't be able to use it. There are plenty of other ways to conserve space without sacrificing site search visibility. Site search should be above the fold, and it should stand out like a fire extinguisher at the race track.
2. Go strong on autocomplete and error correction. Don't expect shoppers to know product names, how to spell product names, or even which product they're looking for in the first place. Your site search function should be smart enough to anticipate where the search is headed and begin listing suggestions while the shopper is still typing. Artificial intelligence (AI) found the perfect match when it met onsite search.
3. Never allow site search to hit a dead end. Suppose the prospect searches for "green spaceship maps," but you don't carry that particular item? Run that search on Amazon and you'll get 298 results:
You could buy a book on how climate change impacts "Spaceship Earth."
You could get a "Vacation Guide to the Solar System."
You may even want a round, green spaceship tablecloth for a birthday party.
The only thing you won't get from the Amazon search engine is "Nothing found."
Try the same search on L.L. Bean, though, and you'll not only get an incorrect rendering of your search term, but you'll be advised to "check your search for typos or misspellings." Don't you think L.L. Bean could at least have shown me a hand compass?
To be fair, the site does return a chat link to customer service (if they're available when you need them). For part of the day, at least, the company doesn't leave the searcher completely stranded.

4. Optimize for the terms your customers use, not for industry jargon. If you're a B2B seller and your customers use jargon, go ahead and pump your pages and search terms full of esoteric terms. Otherwise, you want your search engine to serve your customers, not your competitors.
The primary rule to observe is this:
Speak the language your customers speak. If outdoor gear is your specialty, those "hook and loop" fasteners are commonly known as "Velcro closures."
5. Consult your analytics data for ecommerce site search insight.Monitor analytics data related to onsite search. You'll get a clear picture of the terms your visitors are entering in the search box, the results they're being shown, how identified segments of your audience use search differently, and more. Google has a helpful article about utilizing analytics data to optimize your site search functionality; check it out if you're still on the fence about utilizing site search.
6. Provide search access to more than your products only. Your visitors may still be researching a category of products instead of seeking to buy a particular product. Make sure your onsite search function provides the desired results. It should index size charts, category overviews, technical data, and other relevant resources—not just product names.
Here's another tip: Include SKUs in search. Make it as easy as possible for site visitors wanting to find and buy your products to easily navigate the path that leads from interested prospect to happy customer.
7. Provide searchers with abundant filtering options. Let them search the way they want to search. Some will want to filter by department or topic. Others are interested in best reviews. Some want lowest priced first, while others want highest price first. Joe may be looking for red, and Jane may have a desire for yellow.
Configure your ecommerce site search engine with an eye towards usability and customer experience. Happy shoppers buy more per visit and come back sooner to shop again.
8. Don't overlook the importance of metadata. The tags, titles, and descriptions you apply to your products are the bread and butter of search. Make sure the terms (keywords) your customers most often use to describe each product are included in that metadata.
Here again, you can pull much of the insight you need from your analytics program. You can also utilize the many keyword tools available online.
9. Take special care to configure mobile search functions. If it's difficult for mobile users to click on that little magnifying glass or otherwise interact with your mobile search box, you're going to lose business. Maybe buttons will work better than links. Maybe you want the search box to open automatically. Whatever you decide to do in the way of onsite search design, prove the effectiveness of your choices with extensive user testing.
10. Consider adding graphics and Add-to-Cart buttons to search results. One good image can be all a searcher needs to see before making a buying decision. Don't stop there, though. Provide a Buy Now or Add to Cart button to give your prospects a one-stop-shopping experience.
Of all the online retailers, Target is the one that quickly comes to mind when someone wants an example of how to do it right (see the screenshot below). Note that the Target ecommerce site search engine not only shows category results and images, but provides abundant filtering (left sidebar) and a red button that gets you to the front of the checkout line with a single click.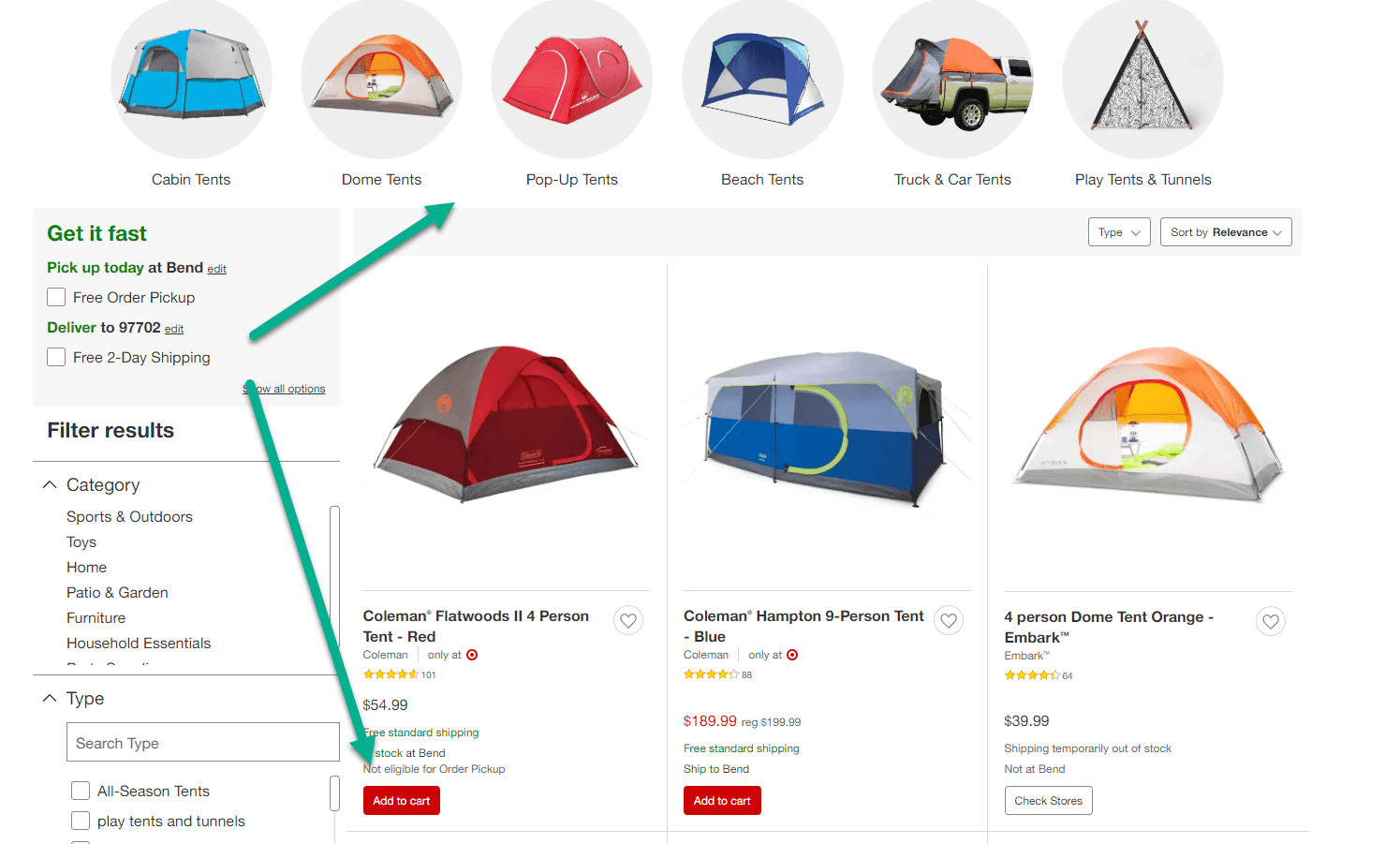 11. Don't be afraid to suggest complementary items or offer upgrades. Marketing managers sometimes aren't strong on sales. They don't want to be "pushy." Most of us need a paradigm shift when it comes to the sales process. You're not "pushing" stuff on unsuspecting consumers. You're helping people find what they want and making sure they get it at a fair price. And, of course, your company backs up its offers with stellar customer service and no-nonsense guarantees.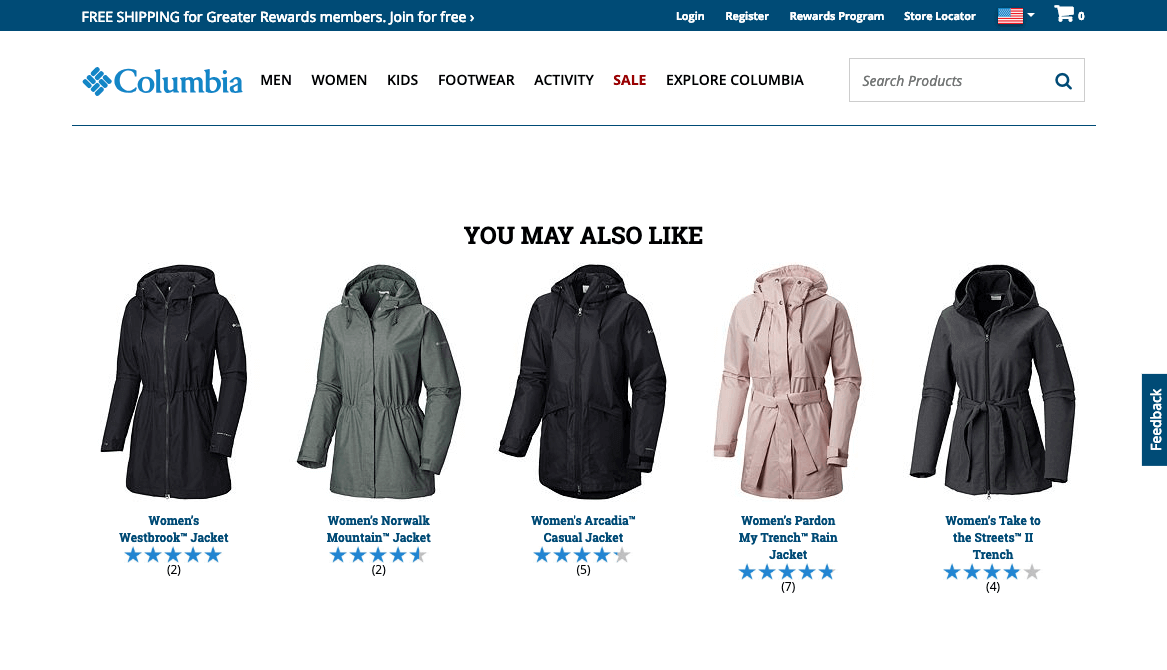 12. Leverage ecommerce site search analytics to fine-tune your SEO. Does your search analytics report tell you "lightweight hiking shoes" is one of the most frequently searched terms on your website? If so, create a page that helps shoppers better understand the topic. You might even include a checklist of critical features shoppers should look for when trying to decide which pair of lightweight hiking shoes would best fill their particular need.
Not only will the targeted content help you appear in organic search results for the term, it will give your onsite search tool additional, highly related resources to draw from.
Back to the fundamental rule: Build your search function and everything else on your ecommerce website with your best prospects in mind. It's wonderful that your design team and VP of Marketing love the design — but how well does it work for your site's visitors? That should be the ecommerce marketing manager's main concern.
Ecommerce Site Search Providers
Now that you have the 12 essentials, how do you implement them?
Great question.
I'll close with a list of ecommerce site search providers for your consideration. Note: I don't work for any of these companies, so I can't tell you which is best for your unique situation.
Here are six providers we found to help you start your research:
That's all for now. You know what you're looking for, and you know where to get it.
The only thing you can do wrong here is to not do anything at all.
Don't know how or where to start implementing site search into your ecommerce website? Here at The Good, our experts will make sure you get matched up with the right solution at the right price.
Resources: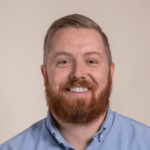 About the Author
David Hoos
David Hoos is the former Director of Marketing at The Good, conversion rate experts who deliver more revenues, customers, and leads. David and the team at The Good have made a practice of advising brands on how to see online revenue double through their conversion rate optimization services.