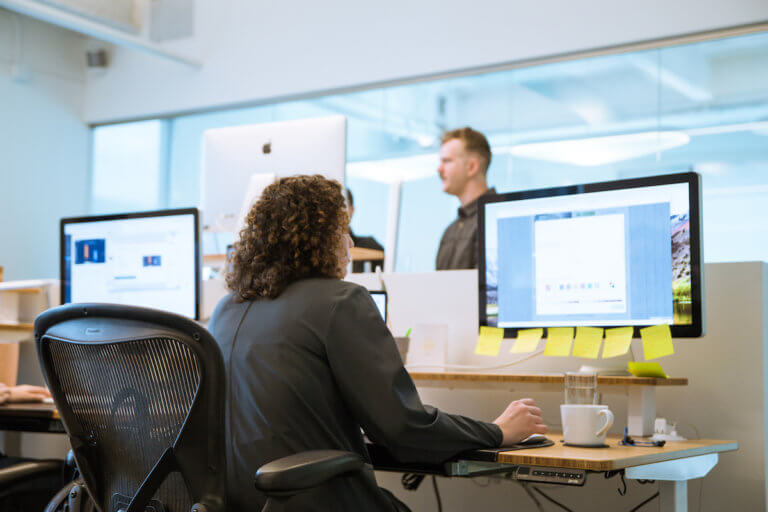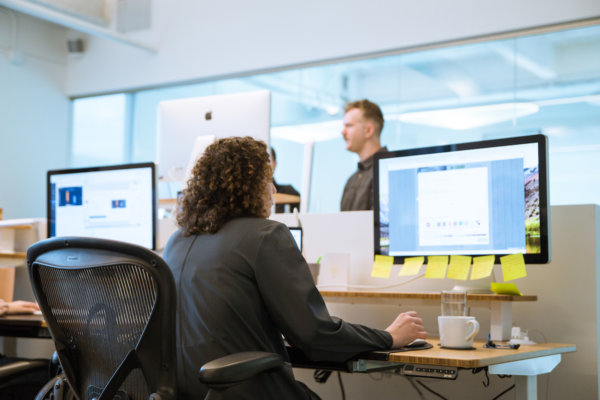 Data & Analytics
Rapid Testing: The Next Evolution of CRO
Let's talk about how you can use rapid testing to make data-backed decisions when you don't have time for a full CRO program.
This article is based on episode 47 of the Drive & Convert podcast, titled Rapid Testing: The Next Evolution of CRO. Ryan and I define rapid testing and discuss tactics for companies looking to implement it as part of a holistic approach to CRO.
What is a brand supposed to do if they need meaningful results from conversion rate optimization but don't have the time or resources for a full CRO program?
Rapid testing could be your answer to that question. Let's dig into the definition before we discuss how you can apply rapid testing tactics to your business operations.
What is Rapid Testing in Conversion Rate Optimization?
Rapid testing refers to a collection of tactics used to get quick feedback for operational decision-making in situations where a full conversion rate optimization (CRO) campaign is impractical.
The goal of rapid testing is to lower the time, cost, and effort of optimization, while still providing an "insurance policy" against sinking significant resources into initiatives that flop. Think about it this way: sometimes you don't need the full horsepower of a Ferrari, and a Volkswagen does the job just fine.
The best part? All businesses can benefit from rapid testing. Even Fortune 500 companies use the method in situations when they need to move quickly. Keep reading to learn more about when you might conduct rapid tests.
When Does it Make Sense to Use Rapid Testing?
As the name suggests, rapid testing is the ideal method to use when speed is the priority and when things are changing fast.
For example, when consumer behaviors, technology, or your product offerings are changing quickly, rapid testing lets you take the temperature on all of these variables to micro-optimize your conversions.
Your results won't be as thorough as a traditional CRO program, but you'll move quickly and still uncover relevant insights along the way.
Here are a few specific scenarios when rapid testing might make sense for your ecommerce business:
If you need to make informed seasonal changes
Let's say you're a big retail company coming up on Black Friday. You can use rapid testing to get a bunch of quick and actionable feedback on your promotional materials, to develop an impactful marketing strategy. Suddenly you've combatted a seasonal time crunch and with relevant, data-backed changes.
To make bandaid changes while you run a more in-depth program
Rapid testing is a good option if your site is flawed and you want to use top-line data to make interim changes as a bandaid until you can run a more in-depth program. For example, a form on your site isn't getting nearly the amount of completions it should be, and you want some quick feedback to understand where you need to dig to get at the root cause of the issue.
Subscribe to our newsletter, Good Question, to get insights like this sent straight to your inbox every week.
When you have research questions that need fast answers
If you have questions about consumer behaviors, technology, product offerings, or other topics that need fast answers, rapid testing comes in handy. It works well when you should ideally study heatmap data as a part of consumer behavior research, but don't have the time to coordinate your own experiment.
If you need a low budget, data-backed option
Try out rapid testing if you're a brand with a minimal budget for CRO. Regardless of the size of your business, sometimes the budget for a full-scale testing program just isn't there. Rapid testing is a more affordable starting option.
When your site has low-traffic, but you still want to optimize
Small or new brands that don't yet get a lot of traffic can still optimize and make data-backed decisions with rapid testing.
A Few Key Elements of Rapid Testing
Have you ever found yourself in one of the scenarios we just covered? For most ecommerce brands, the answer is yes. That's why I am confident you'll benefit from mixing rapid testing into your overall conversion optimization strategy.
Here are some of the elements of rapid testing to help you get started.
A.I. Heatmap Algorithms
Heat Mapping in traditional CRO collects data based on mouse movement and other screen attention metrics. It takes a long time to produce because it requires direct user participation at scale.
The A.I. heatmap algorithm we use for rapid testing takes statistically significant data sets from real heatmaps and gives A.I. generated results in a fraction of the time, with accuracy rates over 93%.
The beauty of this system is you are still making decisions off of data that is good enough to have meaning. It may sacrifice some accuracy, but it is better than making decisions off of no data at all.
Preference Tests
A preference test takes two designs or pieces of copy and presents them to the tester by asking "which one of these do you prefer?" or "which one of these do you think is more effective?"
The goal with a preference test is speed. You can get thousands of results in just a couple of hours.
The 5-Second Test
The 5-second test shows the user an image for five seconds, takes it down, and then asks them what they remember seeing.
This is best for testing aspects of a page layout for first impressions or what stands out visually.
Microtask Warehouses
Leverage microtask warehouses to make the most of a small investment. These centers support quick tests, such as testing your form functionality, when you may not have the time to test with actual site visitors.
3 Ways You Can Implement Rapid Testing For A Competitive Advantage
The uses of rapid testing are only limited by your creativity, but here are a few examples of the ways we have implemented the testing method for our clients.
1. Utilize Rapid Testing for Competitive Research
Competitive research is one of the most common areas we employ rapid testing, regardless of the client's size.
For example, if you and your competitor have the same price, it can help you determine whose ad is better at driving action.
2. Make Use of Off-Site Testing
Rapid testing offers an option for "off-site" testing that conversion rate optimization doesn't offer. This means you can test CTAs on your social media or search ads, and discover the optimal way to drive customers to your site.
It can also be useful for Amazon product listings since you have very limited A/B testing options within Amazon's platform. Not many people are focusing on the immense amount of potential there is to optimize their product listings, so it can be an area to gain a competitive advantage.
3. Test Directional Changes to Your Website
Sometimes I refer to rapid testing as an 'insurance policy.'
That's because it keeps you from going down roads that will end up as dead-ends, which is achieved through involving users much earlier in the process. It gives you general sentiment data early in the iteration process that you can then use to inform deeper and more traditional A/B testing.
Rapid Testing as a Part of a Holistic CRO Strategy
No matter what situation your business is in, there is a way for rapid testing to make your decision-making more agile without completely sacrificing reliance on data.
This alternative conversion optimization methodology lowers the cost and shortens the timeline of the testing process by opting for 'good enough to be useful' rather than 'perfect precision'.
It is not a substitute for full CRO, but it can be an important piece of your strategy if you realize the limitations of the data and maximize its potential.
Ready to get started? Contact us to learn more.  
If you found what you read today useful, check out the full episode and subscribe to the Drive and Convert podcast.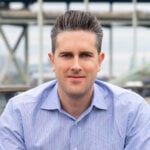 About the Author
Jon MacDonald is founder and President of The Good, a conversion rate optimization firm that has achieved results for some of the largest online brands including Adobe, Nike, Xerox, Verizon, Intel and more. Jon regularly contributes content on conversion optimization to publications like Entrepreneur and Inc. He knows how to get visitors to take action.