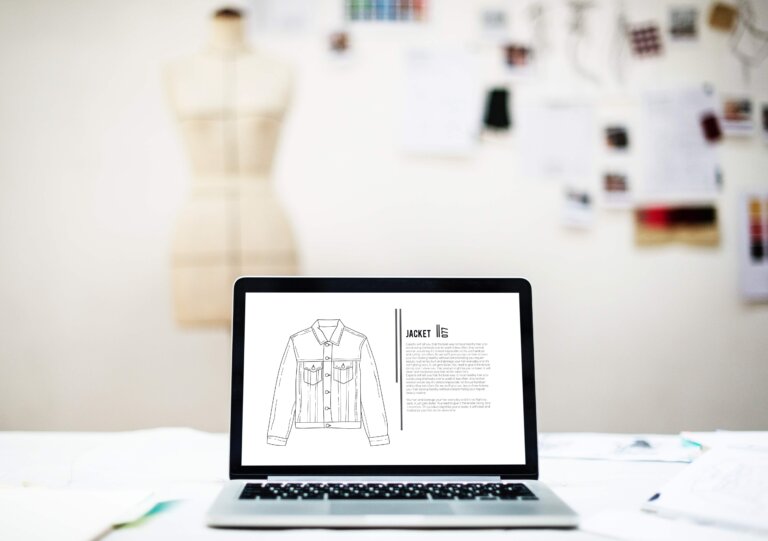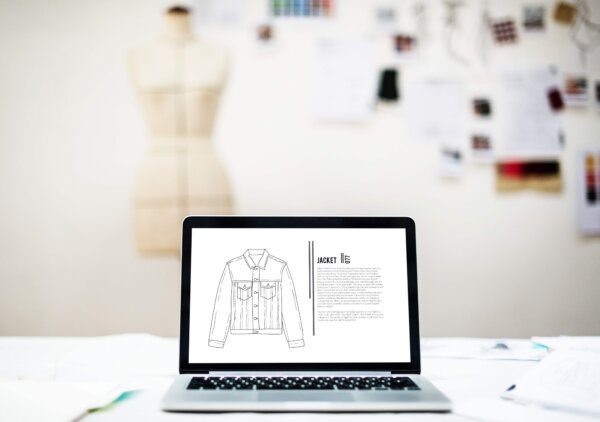 Conversion Rate Optimization
Online Sizing Chart Best Practices for Better Ecommerce Conversions
If your products require sizing, an online sizing chart is essential. It increases conversions, reduces returns, and improves the consumer experience.
Managing an ecommerce website isn't easy. Competition is fierce, technology is ever-changing, and there's no other position in the company that gets as much advice from well-meaning peer 'experts' (anyone who's watched a webinar on conversion optimization) or gets as much daily scrutiny as the ecommerce manager.
Every part of the site must be consistently tested and optimized. Every word of copy must do the job it's there to do. And something as simple as the configuration of an online sizing chart can either pull customers in or drive them away.
The ecommerce manager must balance all of it.
In this article, we'll step in to help with one part of the challenge – how to handle sizing issues and create a size chart that works. Despite the dynamic nature of digital marketing, there are underlying fundamentals you can rely on as foundational pieces of your strategic platform.
Why is the online sizing chart so important?
The majority of returns for ecommerce apparel items are due to the customer not being satisfied with the fit.
This article isn't for online clothing store managers only, though. Many items require a fit of one type or another – sleeping bags, fishing rods, furniture… all need to fit the buyer.
What items does your store sell that require sizing considerations? What is your rate of return on those items? Would dropping that return rate by ten or twenty or even fifty percent be a good idea?
Let's look at ways to move beyond 'good enough' and look for ways to use your sizing charts to make a significant impact on the bottom line.

Why Online Sizing Charts Boost Sales
We've already mentioned that high return rates can often be traced directly to sizing issues. Uncertainty about the fit is why many would-be online customers opt to drive to the store and try an item on before purchasing.
Subscribe to our newsletter to get more just like it, sent straight to your inbox every week.
Here are our top five reasons why ecommerce managers should pay close attention to how their sizing information is presented:
Well-crafted online sizing charts add to the user experience (UX) on your website, and happy customers are repeat customers
Accurate sizing guides help make sure the buyer gets the desired fit, thereby lowering the chance the product will be returned
Online sizing charts help you get sales you might otherwise lose
Super-helpful online sizing tools help build 'buzz' for your website – your customers pass the word to others who may not have visited your ecommerce site otherwise
Your online sizing chart configuration adds to your brand, helping you stand out as a leader in your niche
It's pretty simple, really. Your online sizing chart can increase sales, reduce your return rate, and keep your customers coming back.
Your online sizing information can increase sales, reduce your return rate, and keep your customers coming back
Click To Tweet
It's that important.

Tips for Using Size Guides and Charts on an Ecommerce Website
The right online sizing chart experience for your site will necessarily be configured to fit your particular product lines and customer personas. There's no such thing as a one-size-fits-all solution.
Here's our list of general tactical considerations. Tweak them to suit your own business, but pay attention to the fundamentals they address.
Consider providing information that's brand-specific when you create your size chart templates. Sizing varies from manufacturer to manufacturer.
Consider showing only the sizing information for the particular product being viewed. The less room you leave for confusion, the less confusion there will be.
Make every part of your sizing guide information easy to use and understand. Conduct user testing to fine-tune your efforts.
Make access to your sizing information obvious and simple. Don't hide it away at the bottom; put it high on appropriate pages. Make it clear. Make it stand out.
Include information for people from different regions or who are purchasing for someone in a different region. This goes beyond English to metric conversions.
Include customer reviews concerning size. Use "Fits as expected" ratings to help visitors decide whether to order the next size up/down or not.
Remember to include gender-based sizing. Work to serve your customer body types and help them get the best fit.
Use photos of live models wearing different sizes to show fit. Provide details about the models – their height, weight, waist size, and such.
Take it a step further and capture video of models moving in the products. You can do this quickly during the photo shoot, and it will provide a lot more information on fit then a static photo can.
Let your customers post photos of themselves using your products. Your visitor will be more confident about ordering when he or she can identify with a similar body type.
Test virtual sizing tools. They can provide a surprisingly good fit. Here are some possibilities to investigate: Virtusize, Fits Me, Bold Metrics, and Tangiblee.
Note two words of special importance: easy and accurate.
Once you've designed a sizing guide configuration with minimum friction and maximum accuracy, your sales will reflect your success.
Strive to be known as one of the easiest websites anywhere to get a good fit.
Strive to be known as one of the easiest websites anywhere to get a good fit.
Click To Tweet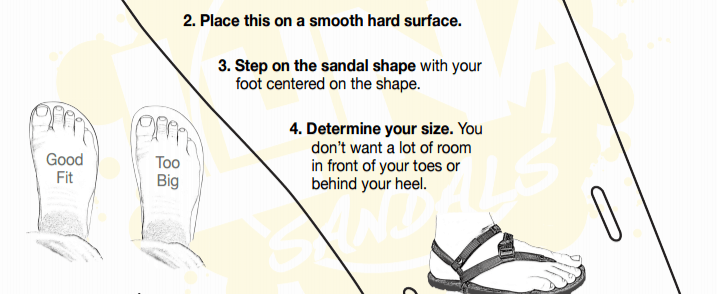 Additional Considerations
As the accuracy of your sizing guide increases, the number of returns you need to handle decreases. Yet, there'll always be customers who, for one reason or another, decide they don't want the product.
Don't let returns dampen your spirits. Take special care that returns don't prompt you to set up a stringent "you bought it, you own it" attitude that will discourage shoppers from buying your products at all.
Rightly seen, returns can be a huge help. When you pay attention to the reasons for returns and log that data, you can identify areas in need of improvement.
Do many customers site "Late delivery" as the reason for return? If so, you've a shipping problem to fix.
Is "Not as expected" a common complaint? You'll want to review your product detail pages to make sure they accurately describe and picture the products in question.
And if "Doesn't fit" keeps showing up, you'll know the tactics we've discussed here need to be put into practice.
By tracking customer reasons for returns, you'll also be able to monitor the effectiveness of changes you make to your sizing guide and sizing process.
One more thing: don't count on the fine print in your terms of service to educate your customers on what will happen if a return is initiated. Make your return policy visible and clear. Bring it up and brag about it, if you want to build trust.
Make your return policy visible and clear. Bring it up and brag about it, if you want to build trust.
Click To Tweet
Is It Time to Review Your Online Sizing Chart Configuration?
There's no magic bullet in ecommerce. Ecommerce managers juggle more balls and keep more plates spinning than any circus performer ever had to handle. That's the nature of the job.
We've found there are a handful of essentials to cover, and sizing chart design may be the most overlooked essential of all. It's one thing to have a sizing chart, but another to give your visitors sizing information that's truly helpful and uncannily accurate.
The tips we've given come from years of experience and thousands of tests. Don't skip over them nonchalantly. Use them to evaluate your current online sizing charts.
Evaluate, improve, test the results.
It's a never-ending cycle of development that can keep your ecommerce website competitive and effective.
Got questions? Leave a comment below.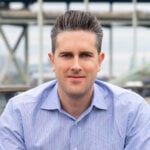 About the Author
Jon MacDonald
Jon MacDonald is founder and President of The Good, a conversion rate optimization firm that has achieved results for some of the largest online brands including Adobe, Nike, Xerox, Verizon, Intel and more. Jon regularly contributes content on conversion optimization to publications like Entrepreneur and Inc. He knows how to get visitors to take action.