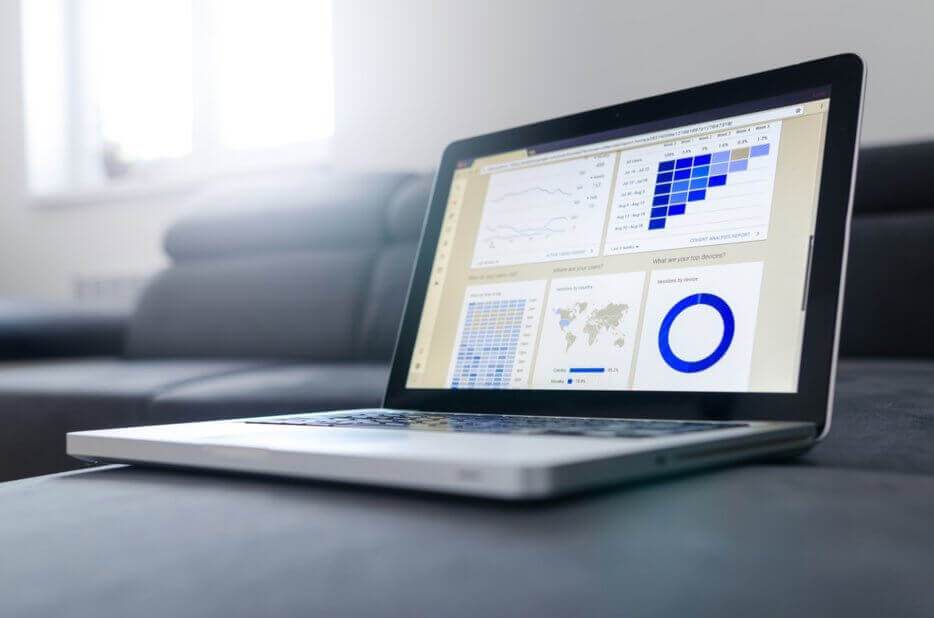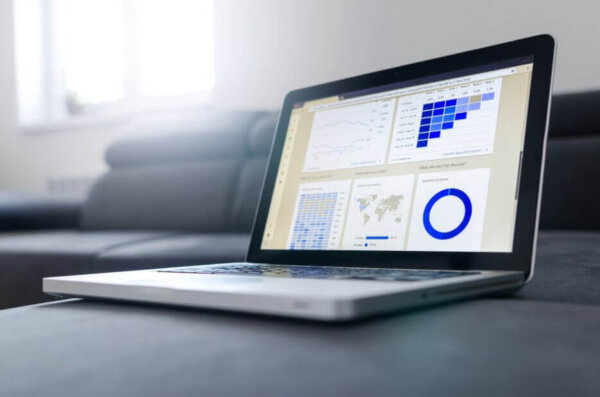 Customer Acquisition
How Market Segmentation Can Unlock Amazing Growth
Market segmentation is an effective way to understand the distinct groups that you serve so you can improve their unique customer experiences and increase conversions.
Market segmentation is an essential part of any conversion strategy. Ask a roomful of marketers to come up with a word or phrase that best describes who needs their goods, and you're sure to hear one word mentioned frequently: "Everybody."
The idea is that any customer is a good customer, and that's generally true. But it's also true that every product attracts some people better than others.
Therein lies the "target market".
A close look at the marketplace to identify those perfect-fit buyers is fundamental to sound business practice. The lessons learned help keep marketing spend focused in the most profitable direction and conversions optimized.
Every product attracts some people better than others.
Click To Tweet
Too often, though, marketing plans are like mission statements. Their impact is mainly felt in the conference room. Afterwards, they may be referenced, but don't always figure predominantly in day-to-day decisions.
Let's revisit the fundamentals and discuss the basics of market segmentation. To help illustrate the concepts discussed, we'll consider the case of a company known simply as BIC.
How Do You Segment When You Sell to "Everybody"?
BIC is in the business of providing "easy answers for everyday needs." If ever there was a company that could get away with claiming to market to "everybody," BIC would be a prime candidate. Their pens, lighters, and shavers are sold globally and generated over 2.5 billion dollars net sales for BIC in 2015.
For the first 40 years of operation (1950-1990), BIC cruised comfortably along with their flagship products. Competition stiffened, though, and BIC responded by stepping up to the plate to produce higher-value products (e.g. triple blade razors) and more effective messaging.
By looking closely at the customer base for each of its lines, BIC identified buyer behaviors that helped focus marketing efforts.
For example, the company identified three primary points of differentiation for buyers of pens:
Some shoppers want to get the best value at the lowest price. These are the bulk buyers. They purchase pens by the box and give them out at the office, at trade shows, or use them as handy utility items at home. Buyers know what they want and price is a primary concern.
Some shoppers seek certain special features. They want a pen for personal, prolonged use. How the pen fits the hand is important, and performance is a primary concern. These aren't normally bought by the box, and they are more costly. Buyers tend to remain loyal to a certain style.
Some shoppers buy on impulse. Colorful patterns or specialty pens tied to events or celebrities attract pleasure buyers. Since buyers aren't necessarily looking for a pen, the packaging and display must catch the eye and draws buyers in.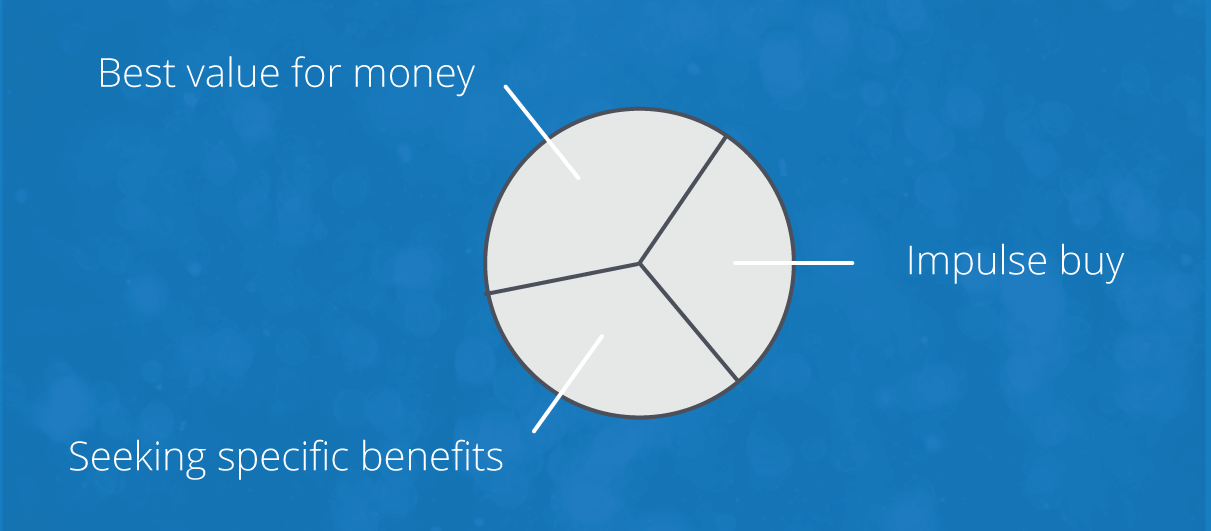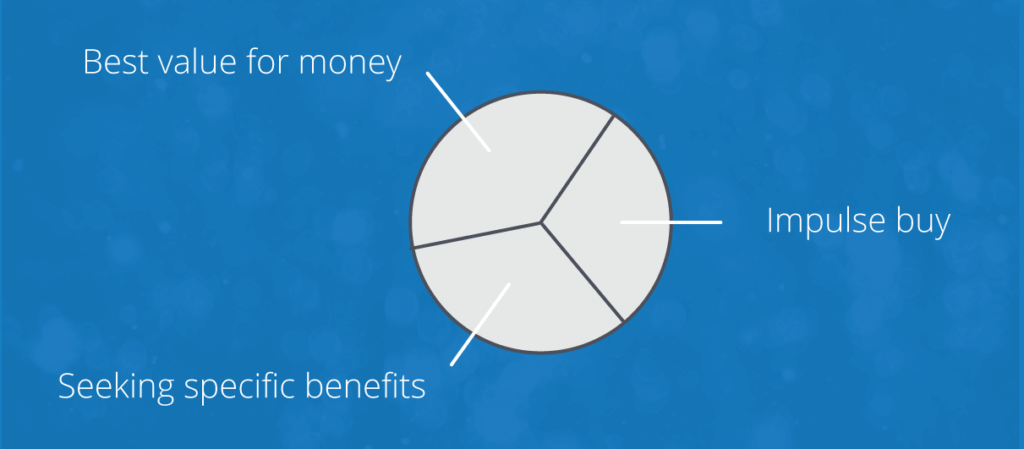 Once market segments are known, products and messages can be tailored for each.
And once you focus on market segmentation, sales go up. Due to the concerted effort at better understanding their buyers, Bics share price moved from $8 per share in 1990 to $41 per share by 1993.
Fundamental Considerations in Market Segmentation
Companies typically begin to assess market segmentation by looking for ways to break sales volume into readily identifiable characteristics.
That's accomplished by considering questions like this:
What is the gender of most buyers?
What is the age of most buyers?
Where do our customers work?
Where do our customers live?
What attitudes and beliefs identify those who buy from us?
What income brackets describe our customers?
What hobbies and lifestyles do our customers share?
What other factors do groups of buyers have in common?
Segments will necessarily relate to the particulars of the product or service. For instance, a cleaning product might be used in hospitals as well as in homes. Likewise, some footballs are produced for professional teams, while others are meant for backyard games.
Market segmentation is like stargazing: the longer you invest in looking at the patterns before you, the more you'll discover about them.
Observe your own customer base from a variety of angles. Marketers often use these four bases to search for customer segments:
Geography – Regional considerations can be broad or granular, depending on the product or service and the customer base.
Demographics – Age, gender, ethnicity, occupation, marital status, and more. Specifics like these can deliver surprising results. One company assumed most products were purchased by young men, but discovered the real buyers were their mothers and girlfriends.
Lifestyle – The primary activities, interests, and opinions (AIO's) of your target market. Those Super Bowl beer commercials know exactly who they're talking to, and they address that audience specifically. This perspective is also known as "psychographics."
Behavior – Particulars of customers as they relate to the brand: rate of use, preferred benefits, loyalty to the brand, and such.
These aren't stand-alone considerations only. Combining them can fine-tune your marketing. "Men over 50 who live in the Pacific Northwest, like to fish, and have placed an order with us in the past 90 days," for example, may be ideal candidates for a campaign launching a new pontoon boat.
Look at your most loyal customers. Look at those who place the largest orders. Who are they? What are their common needs?
This is an exercise that can benefit any company, large or small. And it's just as valuable to e-commerce sales as to efforts at lead generation.
Two Types of Approaches to Market Segmentation
There are two levels that should be considered in market segmentation: product fit and customer fit. Some would see this as the difference between business-to-business or business-to-consumer sales.
Remember, though, that buying decisions are typically made by people. Whether you're selling to a corporation or a homemaker, you still need to be concerned about individual preferences.
At The Good, we tend to look at segmentation as either bottom up or top down.
"Top down segmentation" begins with the product or service and seeks to fit the offer to the most lucrative segments of the available markets.
"Bottom up segmentation" focuses on the buyer's preferences and style, then works to get the best messaging to the right customers. An offshoot of bottom up segmentation is the preparation of customer personas.
Neither approach is best. Insight from both is needed to develop the most effective marketing plan.
BIC, for instance, sells to customers around the globe. Each region contains contrasting markets requiring diverse product features (product fit).
There are also cultural differences BIC must discern where customer fit will necessarily be essential. Do Polish customers, for instance, exhibit the same propensity for impulse buying as do customers in America?
If not, how should marketing efforts be adjusted to account for the differences?
Some of the findings may apply across the board. Others will require strict differentiation between the various segments.
The aim of market segmentation is to know what matters, where it matters, and when it matters.
The aim of market segmentation is to know what matters, where it matters, and when it matters.
Click To Tweet
The end result of market segmentation is the division of your viable market into clusters of buyers with similar needs and desires.
Market segmentation research is the basis of determining your most effective marketing mix.
Requirements for Market Segmentation
One trap to avoid in market segmentation is "majoring in the minors." You want to uncover factors that aren't just interesting – they exert considerable influence on sales.
Weigh your proposed segments against these factors:
Does the segment present substantial profitability?
Can you reach the segment with a specialized marketing mix?
Are you able to measure the effect of your efforts to reach the segment?
Is the segment expected to remain cohesive long enough to justify the focus?
Do the members of the segment exhibit common needs or desires?
It's important to be able to affirm the existence of each factor. Otherwise, the expense of reaching the segment you've identified may not be justified.
Revisiting the Fundamentals of Market Segmentation
It's easy to get so caught up in new techniques and flavor-of-the-week marketing methods that the fundamentals go unheeded.
That is almost always a mistake.
Market segmentation and its primary components – geographical segmentation, psychographic segmentation, demographic segmentation, and behavioral segmentation – are essential to making sure the marketing mix is appropriate and effective.
Even a company like Bic, whose vision is to "create something simple, yet reliable, which eases something we all do, that everyone can use," doesn't use the same marketing mix for every segment of their customer base.
The better the picture you have of your ideal buyer, the better job you can do of communicating the benefits and advantages of your products or services to that buyer.
Note: If you're interested in learning about marketing attribution (another essential concept to have in your marketers toolbox), read our full Insight about that topic here.
The Good's Conversion Growth Program™ helps companies sell more goods and get more leads. We use rapid learning and continual site iterations to ensure your segmented marketing messages are resulting in increased conversions.
Subscribe to our newsletter to get more just like it, sent straight to your inbox every week.
About the Author
Jon MacDonald
Jon MacDonald is founder and President of The Good, a conversion rate optimization firm that has achieved results for some of the largest online brands including Adobe, Nike, Xerox, Verizon, Intel and more. Jon regularly contributes content on conversion optimization to publications like Entrepreneur and Inc. He knows how to get visitors to take action.