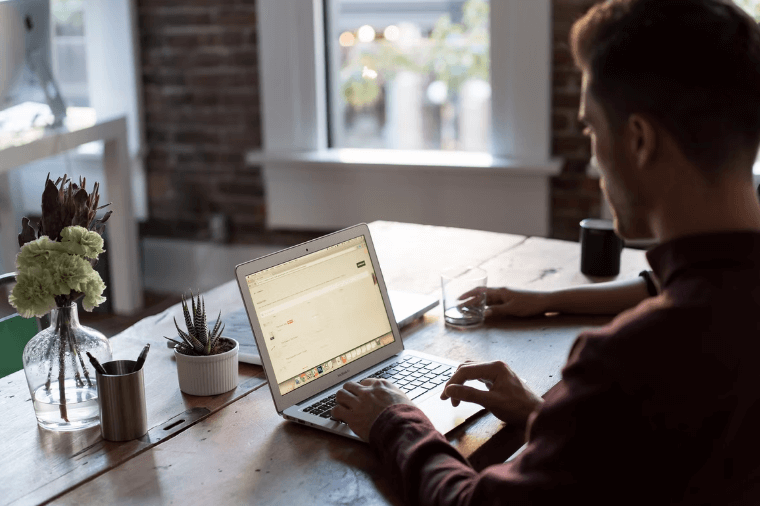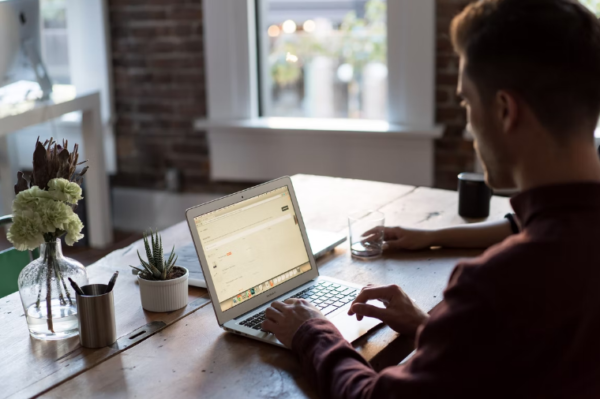 Conversion Rate Optimization
How to Optimize Your Google Shopping Traffic and Improve Your Ecommerce Bounce Rate  
Here are our top strategies to convert comparison shoppers on your site and make the most of Google Shopping traffic.
If you pay for product listing ads, you're going to want to keep reading.
Studies show that 68% of online shoppers search Google when they're considering the purchase of a specific product. Users are information hunting, but when they see the variety of results and prices, they quickly go into comparison mode.
Our own research and user testing for clients confirm that the majority of users browsing the Google Shopping product listing ads are comparison shopping.
But your ecommerce business doesn't have to be just a research pitstop before users go back to their Google search results, Amazon, or a competitor site to purchase.
In this guide, we're sharing how you can optimize your Google shopping traffic.
Our 7 strategies will help you better connect with shoppers to lower your bounce rate and help them find what they're looking for.
7 strategies to optimize your Google Shopping traffic
If you are spending money on product listing ads in your Google Ads account, here are some strategies you can use to increase your conversion rate and return on ad spend (ROAS).
1. Understand what is important to your audience
While it might be tempting to start running Google Ads (formerly known as AdWords) without doing any customer interviews and user testing, that's a guaranteed way to:
Create a subpar bid strategy
Waste a lot of your ad budget
Have underwhelming metrics, like a low target ROAS
Conducting customer interviews and doing user testing allows you to pinpoint why users aren't buying from you today and build a better shopping experience.
At The Good, we use Think Aloud protocol in our user testing. We find users with similar characteristics to the ideal customer profile, and ask them to talk us through their shopping experience. So, they might enter a specific search query, browse the Google Shopping results, and click through to a product page.
In this process, we can identify pain points, confusion, and anything standing in the way between desire and conversion.
For a more in-depth analysis of your customers' journey, check out this video:
2. Use breadcrumbs to give users another place to go
Most people who land on your site through a Google Shopping ad will land on a product page. That means they aren't familiar with your brand, your site navigation, or how to find other products you might sell.
Sites will often try to encourage people to continue shopping by adding breadcrumbs at the top of the product page. However, that doesn't help people achieve what they really want, which is typically to go to the main related category.
In this chair example, Target creates more emphasis on site hierarchy and current product's brand through font weight/proximity to product title. Providing better visibility into the breadcrumbs for a site with a large product catalog may help improve navigation for users landing on a product page.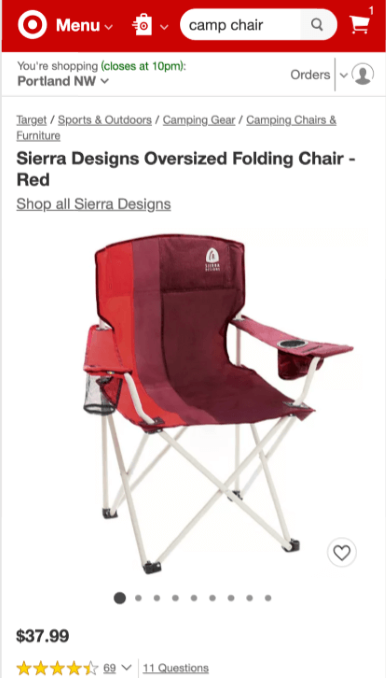 'Shop all Sierra Designs' provides better information scent for users looking to shop more from that brand.
3. Run the "Etsy" test to offer meaningful alternatives
Remember: most people who land on your site from a Google product listing will be comparison shopping. They know the product they are looking for, but don't necessarily know or care about your brand at this point.
This means the standard practice of surfacing add-ons on the product page to increase average order value won't be relevant to their needs.
Instead, aim to keep people on your site by surfacing appealing alternatives to the product they are already viewing. Let them comparison shop the products on your own site rather than comparing your brand to other Google Shopping listings.
One test that we run for brands doing a lot of paid search is the Etsy Test. Show similar products or "other customers also viewed" items to inspire on-site comparison.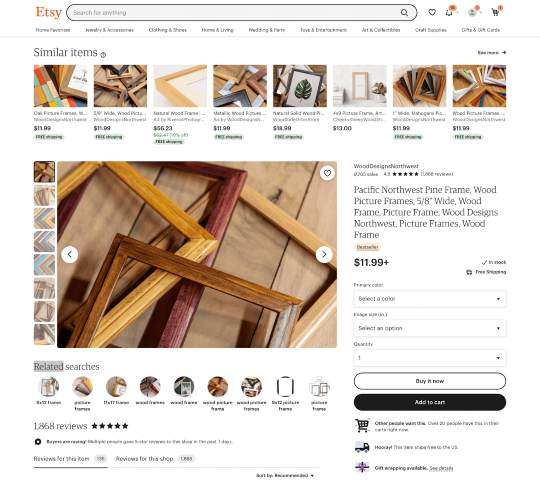 Etsy displays similar items above the fold to encourage shoppers to stay on-site even if the product they landed on wasn't quite the right fit.
4. Improve site speed and UX
Most people landing on your site from paid search won't know a lot about your brand, so making a good first impression and matching user expectations can do a lot to decrease the likelihood that users will bounce from your site. Make sure the content in navigation aligns with user expectations, loads quickly, is scannable, and is easy to understand.
This is particularly important for mobile. Review your Google Analytics, product data, and heat maps to see what users are doing on your online store:
What content are they actually engaging with on your product landing pages?
When was the last time you updated your Google Shopping feed to ensure the most up-to-date local inventory and prices are showing up?
Are you using negative keywords? Hopefully! If so, when was the last time you reviewed your negative keywords list?
Are they scrolling and seeing all of your product attributes and reading through reviews?
Are there any key browsing differences between people who find this product from organic SEO vs. paid search ads vs. remarketing ad campaigns?
If most shoppers only see what's above the fold, you may want to maximize above-the-fold visibility of the essentials like product name, price, any savings, star ratings, number of reviews, and images.
Subscribe to our newsletter, Good Question, to get insights like this sent straight to your inbox every week.
5. Display social proof to build trust
If you're a lesser-known brand, you need to establish trust with shoppers immediately. Product ratings and reviews right on the product page are a great way to do this because they:
Allow shoppers to see what customers think about the product and shopping experience—in their own words
Prove this is a legitimate brand, not just a great product
Demonstrate why people should buy from your site vs. a competitor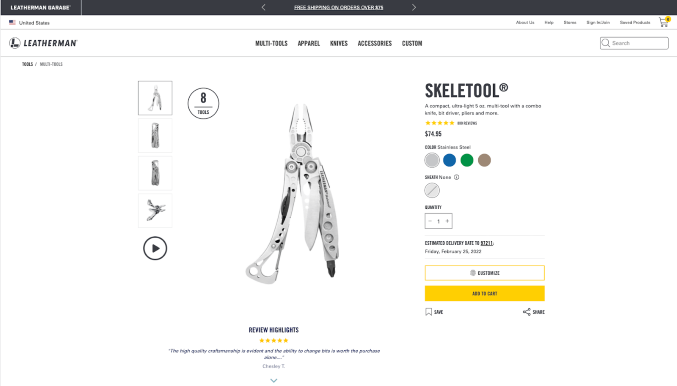 In the example above, Leatherman features a review snippet below the product image to improve visibility and draw attention to review highlights and star rating.
6. Incentivize folks to purchase from you through meaningful differentiation
Another key to converting more Google Shopping traffic is emphasizing meaningful differentiation through incentives.
Make it clear why shoppers should buy from you. This could be by making the quality clear, offering lowest price guarantees, longer warranties, priority support, etc. If not, they may use your site as a research guide, and ultimately buy a similar product on Amazon.
Backcountry counters this objection by offering a lowest price guarantee right at the top of the product page.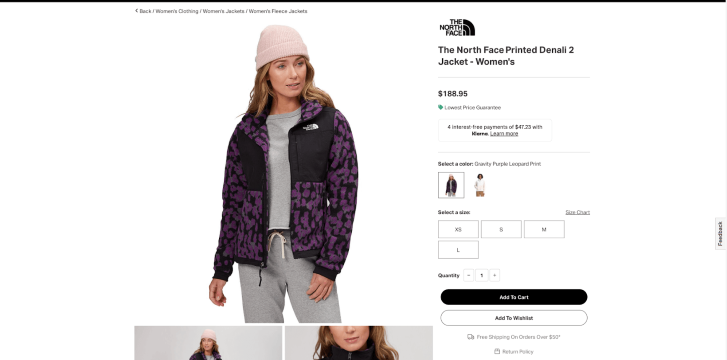 Pro Tip: While price matching or price guarantees can work well, you don't have to always compete on price. You can also use special offers like free shipping, free gift with purchase, loyalty programs, or priority support. 
7. Demonstrate shared values
What's your secret sauce?
Do you have a specific mission that your company stands for?
And why should people buy from your brand instead of from Amazon or a competitor?
Getting clear on your unique value proposition and then surfacing that strategically on your website, including in your product page copy, can help you convert more visitors into paying customers.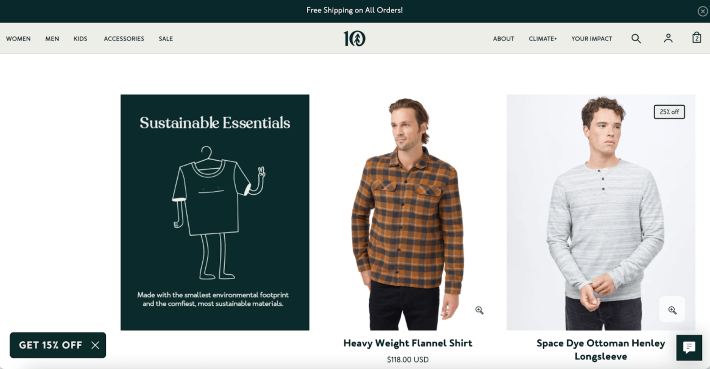 Ten Trees uses tiles and copy on the category page to demonstrate shared values (e.g. sustainable essentials, goodbye fast fashion), which activate in-group bias and reciprocity bias.
Optimize your Google Shopping traffic and convert comparison shoppers
Most people who come to your site from paid search are comparison shopping.
Their first impression of your brand will most likely come from clicking on one of the Google results and going right to a product page.
This means you need to meet them where they are. Consider ways that you can deliver a better user experience on your landing page to encourage comparison shopping your products rather than leaving to compare with a Google shopping competitor result.
This might include surfacing related products in the same category, displaying social proof, or communicating shared values.
By implementing the right tactics, you can lower your bounce rate and increase the likelihood of shoppers buying from you.
Subscribe to our newsletter, Good Question, to get insights like this sent straight to your inbox every week.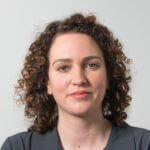 About the Author
Natalie Thomas is the Director of CRO & UX Strategy at The Good. She works alongside ecommerce and lead generation brands every day to produce sustainable, long term growth strategies.