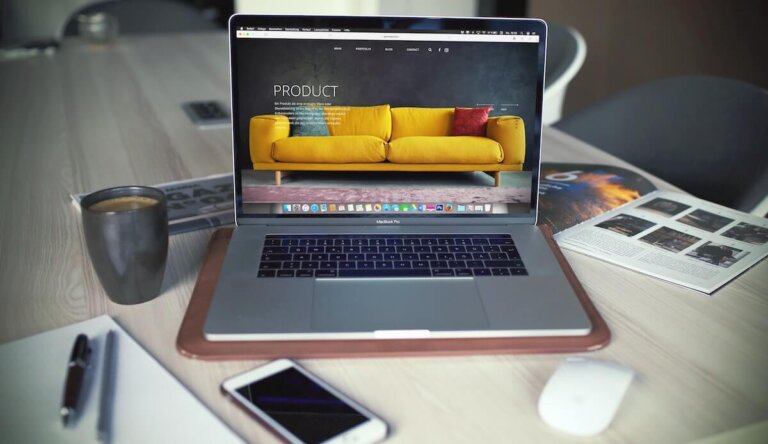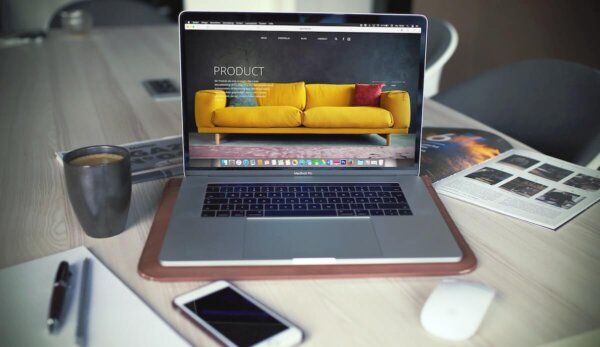 Conversion Rate Optimization
5 Common Site Features That Are Actually Conversion Killers
Improve your conversion rate by identifying some of the most common site features that are killing your conversions.
The themes in this article were originally featured on Trends.co.
There is a reason our team is never quick to recommend an in-depth competitive analysis as a part of the research process. 
Let me explain.
As ecommerce conversion rate strategists, we offer data-backed testing ideas for your website. These concepts are born from qualitative and quantitative customer research specific to your brand. We dig through the information and come up with small changes to your website that result in big financial gains.
We've learned over a decade never to blindly implement the same things your competitors have on their websites. Why? You might be seeing a test or even worse, you might be seeing a site feature that is draining their margins.
If you follow the same best practices as everyone else without doing your own analysis, you will never take your brand to the next level and you might even bump it back a few.
In this article, I've collected five of the common site features that our research clearly shows are conversion killers.
1. Pop-ups: Degrade the user experience, attract low-value subscribers
At The Good, we've run thousands of live user testing sessions on our clients sites and one of the most common things we hear is disdain for the multiple popups that hit them when they first enter a site. 
These pop-ups are typically lead generation campaigns, aimed at building email lists. They fail because the web practitioners running them don't make an effort to see things from their customer's perspectives.
Most analytics platforms report that anywhere from 60-85% of your website visitors are new-to-file, i.e. they have not visited your website before on that device or browser.
If practitioners actually cleared their cookies and viewed their website from the new visitor perspective, they would probably be annoyed too.
Sites often open with:
Cookies policies
Chat widgets
Email popups with a discount
And this is before customers are even introduced to the products.
It can be a terrible first impression, and when paired with discounts gives the perception of a discount brand. Imagine Tiffany's or Hermes offering 10% off in a popup as soon as you land on the site. Brands that protect their value won't do it, and neither should you.
Can you imagine the same thing happening in a store? If customers could only see the window display and not be let in without deciding right away if they want to exchange personal information for a discount?
And as the final straw, in exchange for the discount (and poor user experience) you are getting low quality and unqualified email addresses. For a startup or small brand that is paying per subscriber through their email platform, the open rate and click-through rate will be abysmal. Pop-ups will build a list full of burner emails specifically used for discounts.
2. Discounts: Margin drain, attract budget shoppers and tire kickers
The discount pop-up can contribute to another common site feature that makes our list of conversion killers: discounting. 
Once a customer is trained to believe there is a 10% discount waiting for every burner email address they share, they are never going to be willing to pay full price.
In 2020, we saw real hardship for brands that relied heavily on discounting as a strategy. They had become overly reliant on the boon cycles that discounts offered and accepted the serious lulls between sales.
But, when at the start of the pandemic nearly every brand was also offering discounts there was no differentiator for their brand and their customers were even more price-sensitive than usual. It left brands that discount heavily in a bad position.
Similar to the first conversion killer mentioned, a lot of brands with strong recall are selective about the way they offer their discounts.
Take Glossier, for example. They have a robust referral program but rarely do blanket sales. Instead, they reserve their discounts to endear themselves to industry folks and promote word-of-mouth recommendations.
There are so many alternatives to discounts that build brand loyalty. Here are a few examples:
Referral programs
Points or loyalty programs that offer meaningful items to VIP cohorts
Free gift with purchase
Free or reduced shipping for order minimums
Expedited shipping for priority cohorts or VIPS
Bundle or bulk discounts
These all attract those customers you really want: people excited about your product. Avoid people who are comparison shopping and only looking for the best deal.
Subscribe to our newsletter, Good Question, to get insights like this sent straight to your inbox every week.
3. Generic CTAs: Shop Now isn't helpful, Shop Men's Pants is
According to Baymard research, contextual language is much more helpful than generic wording. For example, a menu that says "Shop" is far less helpful than one that says "Men's Pants" "Work Boots" and "Protective Clothing." 
Generic CTAs can actually be extended far beyond just the button.
So, what we're really talking about here is something known as "information scent." Can a user glean from the copy and context of your site, what is on the other side? 
If not, users develop a hunting and pecking behavior. They click an item, and when it turns out it's not useful or just not what they needed, they have to start over. They end up having to click multiple times.
To make sure we avoid this behavior, we sometimes challenge ourselves at The Good to remove the images from a website and see if we can still tell what the site does or sells.
The best websites have a clear value proposition, a high-information scent menu, and clear CTAs meant to guide users to either an overview or a clear product category.
Causing misfires or forcing users down an unhelpful path because of bad CTAs or poor information scent wastes their time and expels their attention… clear conversion killers.
And your user's time and attention are too precious to waste.
4. Features vs. Benefits: Using your language, not your customer's
Now here is something I wish they taught in all design schools because the people creating products are usually so focused on what it does, rather than what the customer gets out of it.
You need to speak in the language of your customers. 
Let's paint a picture of this point with an iconic example from Apple and the release of the original iPod. While there were other music players out there, many said things like "1 Gig of storage." Apple, on the other hand, said "1,000 songs in your pocket." 
The difference is that competitors talked about the capacity in a way that was meaningful to insiders but still took some calculation for the average consumer to understand. Apple told us what that meant to the user with human and non-abstract language.
When we audit a website, we are always paying attention to the little moments where users are required to translate. Technical spec charts aside, the goal is to communicate to a user in a way that means something to them, rather than touting minute, indecipherable differences.
5. FAQs: Where good content goes to die
Only a small portion of users ever make it to FAQ pages, usually around 1%, so hiding important details here is not advisable. 
Here are a few ways you can incorporate FAQ information in the proper locations across the site:
Sizing questions: Address these in size guides that are easily accessible from product pages
Shipping questions: Communicate shipping costs and expected delivery windows early in the process so you don't give shoppers sticker shock or lose a time-based order like a birthday or anniversary gift
Trust-building: Weave trust indicators throughout your site with social proof on the home page or secure checkout badges as customers enter credit card information
Companies use FAQs to share information that should be communicated much earlier in the funnel. To reach the 99% of customers that don't make it to the page, share information on the path of the customer journey rather than out of the way in a buried list.
The opposite of conversion killers: site features that boost conversions
Ok, so now you know 5 of the most common site features that are actually conversion killers. What about site features that boost conversions?

The best way to find this out is to talk to your customers and talk to our team at The Good. We can help you comb through your site's data and conduct personalized research to find out what site features will boost conversions on your website.
If you're looking for a place to start, check out our Conversion Growth Assessment™ and let's get to work!
Looking for a CRO action plan?
Our Conversion Growth Assessment™ is designed to give you a step-by-step playbook for improving your site's sales performance.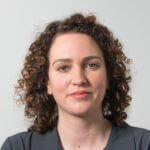 About the Author
Natalie Thomas is the Director of CRO & UX Strategy at The Good. She works alongside ecommerce and lead generation brands every day to produce sustainable, long term growth strategies.