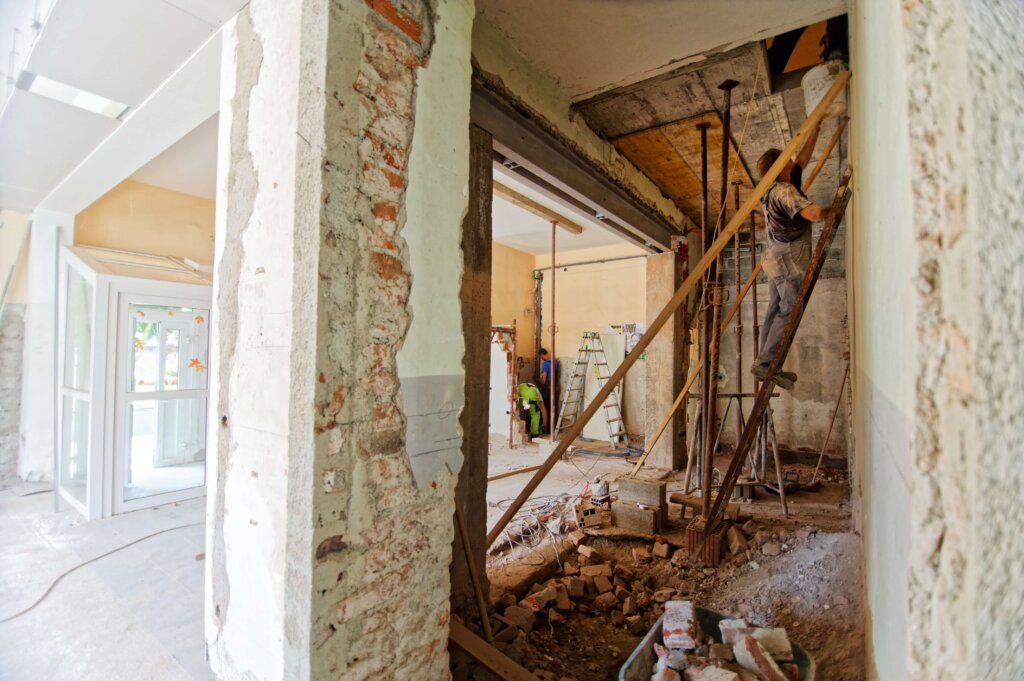 Articles
How to Ensure a Winning Website Redesign (with Data-Driven Design)
While it's probable that unattractive design won't deliver optimum engagement, it's certain that an ineffective ecommerce site will yield disappointing bottom-line results.
Traditional website redesigns are like getting cosmetic surgery every few years, while data-driven design is like going to the gym and working out with a trainer.
Which one do you think is better for your business long-term?
Which will provide a better return on investment?
According to a study by Microsoft, the first 15 years of the "mobile revolution" saw the average human attention span drop from 12 to eight seconds – meaning if your website doesn't grab visitors' attention quickly, you lose them.
Unfortunately, many website redesign efforts are aimed at making the site look good instead of finding ways to make it perform better. While it's probable that an unattractive design won't deliver optimum engagement, it's absolutely certain that an ineffective ecommerce site will yield disappointing bottom-line results.
Both appearance and effectiveness are important, but function is more critical than looks. Ask the guy stranded on the interstate with his new Mercedes while the old Ford pickup chugs on by.
So, we've one question: Are you tired of devoting a big chunk of your budget to site redesigns that don't perform much (if any) better than the old design?
If that's you, we've got a solution: data-driven design.
In this article, we'll explain how you can get the most from your next website redesign by incorporating data-driven elements. These tips will allow you to benchmark conversion rates across your ecommerce site and set the stage for incremental growth in your ROI.
Most of the world will make decisions by either guessing or using their gut. They will be either lucky or wrong - Suhail Doshi, CEO of Mixpanel - @suhail
Click To Tweet
So, what is data-driven design?
Data-driven website redesign principles take the guesswork out of the process. Rather than relying on what the team leader or project manager thinks is best, a data-driven strategy relies on carefully derived measurements of what's actually happening on the site to inform the process.
Why should you choose data-driven design work over intuitive design?
Everyone has an opinion, and those opinions often differ. Website redesign decisions are made by the person in charge of that phase of the process. Final approval is given by the VP of Ecommerce or other top-level staff members after the other opinions have been voiced.
Consequently, the effectiveness of the new design is entirely dependent upon the well-considered input of those on the project team and the experience, insight, or intuition of the final decision-maker. That approach to the website redesign process sometimes works and sometimes doesn't. At best, it's a gamble. Sometimes you win and sometimes you lose.
Data-driven design relies on real-life observations of how visitors to your ecommerce website are navigating through the pages and how successfully they complete the selection and checkout processes. In other words, data-driven design is based on observable facts, but intuitive design is based on ideas and past experience. Data-driven design is like doing math: one plus one equals two. Intuitive design is like coaching football: this play could work.
It is a capital mistake to theorize before one has data (Arthur Conan Doyle).
Click To Tweet
What are the benefits of a data-driven website redesign process?
To make the difference absolutely clear, here are the benefits you can expect by switching from an intuitive-centered to a data-centered website redesign process:
Changes are informed by insight pulled from measurable data, including the actual clicks and movements of your site's visitors
Results of changes are objectively and quickly determined
Priorities are easily determined (according to potential impact)
Website redesign costs are typically lower (less waste)
ROI is typically higher (more success)
Data-driven design isn't the panacea for all conversion rate optimization ills, but it's certainly part of a high-performing, systematic way of getting better results from your ecommerce efforts.
If we have data, let's look at data. If all we have are opinions, let's go with mine – Jim Barksdale, former Netscape CEO
Click To Tweet
What questions should you ask the website redesign team or contractor?
Ecommerce VPs and managers don't need to know how to perform all the tasks associated with data-driven website redesign,but it is important they understand the process and know how to judge whether or not the web redesign team leader or outside contractor understand the requirements.
Here are some of the questions to ask before giving the go-ahead nod:
Which data collection points do you think are most important?
The right answer to that question will necessarily reflect the size and current optimization level of your ecommerce site.
Here are examples of the types of indicators that should be on the list:
Daily unique visitors to the site
Bounce rate
Time on site
Click-through rates at critical junctures
Conversion rates at critical junctures
Think of your online path to sales like a garden hose. If you've turned the faucet on full blast (plenty of visitors), but only a trickle is coming out the other end (sales or other desired conversions, you know something is plugging or constricting the hose line.
That's exactly what data-driven website redesign does. It looks for the places where you're losing prospects and missing the sale – then figures out how to open up those "stuck points" to free up the flow and get more results out of the traffic coming in.
NOTE: We use "click-through" rate to mean a visitor has clicked on one of your links. We use "conversion rate" to mean a visitor has taken a desired action. Getting the sale isn't the only conversion rate you care about – signing up for your mailing list and becoming a member of special membership program you offer, for instance, are both examples of "conversions."
BONUS QUESTION: Ask how important page load speed is (it's critical) and whether the speed of the site could be a "Zipf's Law" sort of phenomenon.
Without big data analytics, companies are blind and deaf, wandering out onto the Web like deer on a freeway @geoffreyamoore
Click To Tweet
Which tools will you use for the site redesign process?
This question determines how thorough the gathering of information will be. The best data-driven website redesign efforts look at current results, not just historical results.
Here's a short list of the types of tools required for high-performing ecommerce redesigns:
Analytics tools like Google Analytics
Clickmaps and heatmap measurement tools
UX testing platform or service
A/B testing platform or service
Analytics data alone won't provide all the information you need. A/B version testing and real-time user testing are essentials to a successful outcome.
Bonus question: Is hands-on user experience testing really necessary? (Preferred answer: definitely).
Where can I find out more about data-driven website redesign?
Great question. Rather than turn this article into a book on the topic, here are a handful of other articles we've written to help you understand the data-driven design process, its components, and the theories that support it:
That should be plenty enough to whet your appetite. The concept isn't complex, but it is powerful. Take a look at some of the results we've documented by applying the principles of data-driven design on client sites.
What's stopping you from making sure your next ecommerce website redesign is data-driven?
If you're still not sure about the ideas expressed here, give The Good a call. Whether you're concerned about the costs associated with a data-driven redesign, the potential return on investment, how far ahead you need to start planning for the project – or anything else – we're here to help.
We work with ecommerce websites every day to optimize for results. If that's what you want too, pick up the phone. Let's talk.