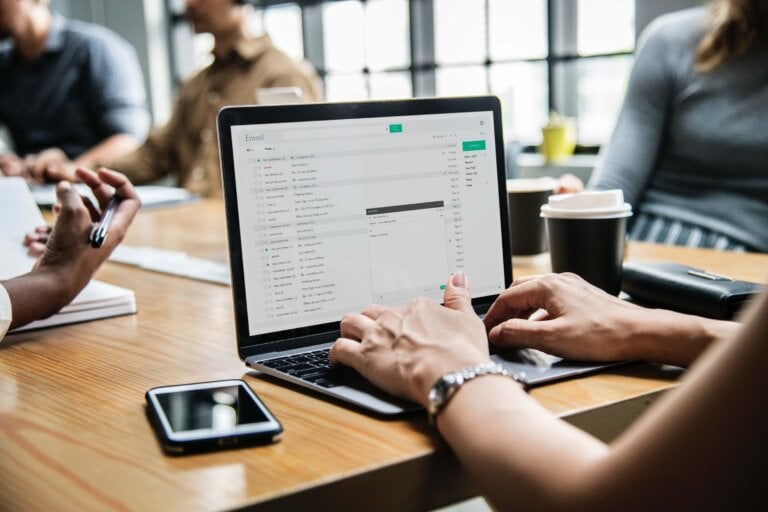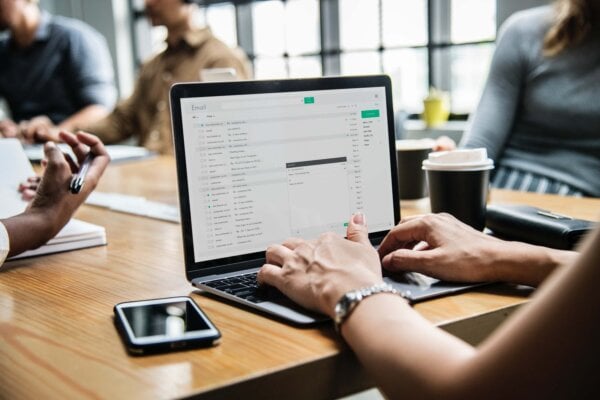 Customer Experience
How to Get More From Your Transactional Emails
Research indicates that transactional emails are opened up to 8X more often than promotional emails. They represent one of the biggest – yet most underutilized marketing opportunities.
Everyone likes a good ecommerce experience , but no one likes a hard sell. Right?
Put another way: Everyone loves to see ecommerce sales flourish, but few want to be "selling."
These sayings may be accurate, but they're also dangerous. They can poison your business from the top down and the inside out.
The truth is that, across your website, in every page and every section within that website, every page is selling.
No sales. No company.
Waking up to that reality and grasping its ramifications can boost the bottom line and revitalize your entire ecommerce site.
For proof, let's take a look at one often overlooked channel for revenue growth, transactional emails.
It's a seemingly insignificant part of external communications, but realizing its rightful place as a powerful sales tool can reap big rewards.
The Most Overlooked Marketing Opportunity in Ecommerce
There's daily chatter in marketing circles about building an email list, setting up autoresponder sequences, and getting promotional messages delivered to the chosen audience.
How often do you hear someone getting excited about the possibilities offered by transactional emails, though?
Never?
Here's why: Transactional emails – such as order confirmations, shipping advice, and password resets – are boring. They're uninteresting.
In our work at The Good, we've even seen companies turn the composition and timing of transactional mailings over to third parties.
That's a huge mistake.
Often referred to as "triggered" or "automatic" responses, transactional emails typically draw a considerably better open rate than your marketing communications.
They can be an important component of your marketing strategy.
Study results vary widely, but a 2010 Experian report cited transactional open rates of up to 8X that of bulk mail. A more recent Silverpop study (see the chart below) tallied an increase approaching double.
Check your in-house statistics. How much more likely are your transactional emails to be opened?
Transactional emails present one of the biggest – yet most underutilized marketing opportunities – anywhere.

Types of Transactional Emails
To help get you thinking about the possibilities, here are some of the most common situations calling for a transactional email:
A new customer registers and makes the first purchase
A repeat customer places an order
An item is out of stock and the order will be delayed
An item is back in stock and available for purchase
Someone needs a password reset
Someone has a question for customer support
A shopping cart is abandoned
You mail an invoice
You provide a receipt for a purchase
You send out a shipping confirmation
You request feedback from your customers
You send out an opt-in confirmation to a new subscriber
And more…
You may be thinking we're treading on sacred ground here. After all, shouldn't part of a company's communications be kept free of marketing messages?
Won't your customers object to being "targeted" even more?
That depends on how you lay out your strategy for leveraging transactional emails. Done correctly, customers will open more of your mail and respond to more of your offers.
Transactional Emails and the CAN-SPAM Act
As with all business email, keep the requirements of the CAN-SPAM Act in mind when composing transactional messages.
A line you don't want to even come close to crossing is using a deceptive subject line to make the recipient think the message is transactional, when it's really a thinly disguised marketing piece.
"When an email contains both kinds of content," says the FTC, "the primary purpose of the message is the deciding factor."
Here's an FTC illustration (see below) that makes the point more than obvious: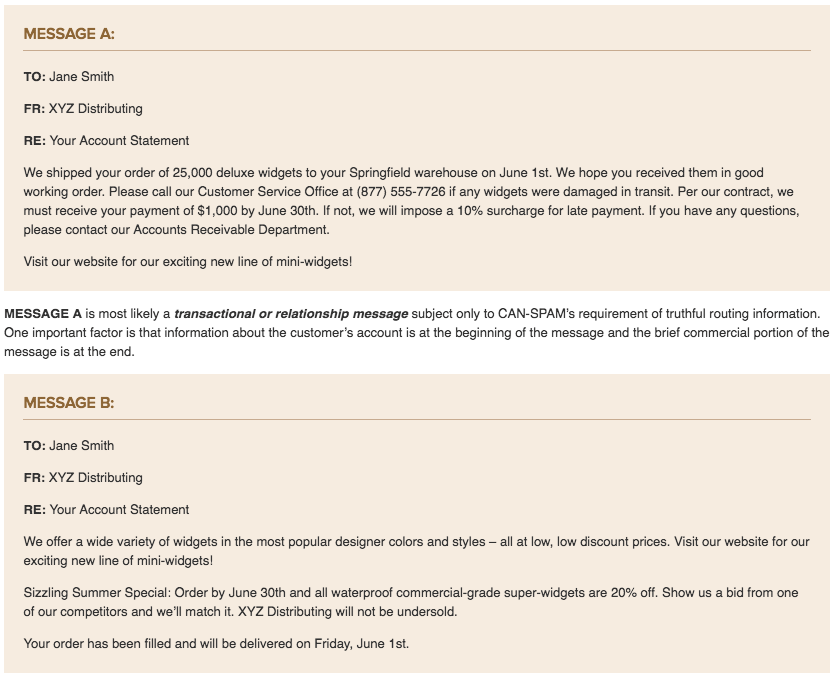 Here are the FTC guidelines for determining whether or not an email can be considered "transactional":
The primary purpose of an email is transactional or relationship if it consists only of content that meets one or more of these requirements:
Facilitates or confirms a commercial transaction that the recipient already has agreed to
Gives warranty, recall, safety, or security information about a product or service
Gives information about a change in terms or features or account balance information regarding a membership, subscription, account, loan or other ongoing commercial relationship
Provides information about an employment relationship or employee benefits
Delivers goods or services as part of a transaction that the recipient already has agreed to
For the FTC, it's all about purpose. If the email is designed primarily to sell, it's a commercial message. If the main reason for the email is to follow-up with a transaction, though, it's transactional.
Take advantage of the marketing potential afforded by transactional emails, but don't lose sight of their primary purpose.
10 Transactional Email Tips for Maximum Leverage & Return
In our work with ecommerce clients, we've discovered certain principles that can help transactional emails deliver marketing calls to action effectively.
To get the most benefit from this list, pull up a few of your company's transactional communications and compare what you see there to the best practices below.
Make sure to place the transactional information at the top of the message, and never-ever use a subject line that is misleading. The bulk of the message (80% or more) should be entirely devoted to the transactional purpose.
Make your marketing offer fit the email. An order confirmation, for example, might justifiably include a cross-sell suggestion. The customer ordered a fishing pole, and you just happen to have a special offer on lures.
Deliver ample information on the transactional end. Don't just say "Thank you for the order," confirm the contents of the order, the price and method of payment, and the shipping plans. Customers love to see the details about something just purchased.
Be sure the message is even and consistent. Don't jump from a matter-of-fact recitation of shipping information to a high-energy marketing message. Each email should have but one voice. That voice can vary, but it's still one voice.
Be timely and appropriate. Order confirmations should occur as soon as possible after the order is placed. Shipping data should be sent when it is set. Product review requests should go out after the customer has received the product and experienced its benefits. The more logical the content and timing of the message, the better it will be received.
Include social media buttons to the social channels where your company is an active participant. Provide incentives for customers to follow your channel and interact with you there. Every contact with customers is part of the buying journey.
Make sure your transactional emails are mobile responsive. You risk losing sales and damaging your brand by sending mail that won't render properly on a mobile device. Chances are high your customer will first interact with the message via smartphone.
Don't neglect personalization just because a message is transactional. Studies show personalization (using the customer's name) is a high-return tactic. Marketing Sherpa says despite proven results (see the Experian chart below), only 35% of brands are personalizing email.
You don't always have to focus on selling a product. There are huge returns possible from calls to action that get the customer to leave an online review or answer a brief survey. Don't worry about offending people, they love it when you ask for their help.
Use transactional emails to keep your business fresh in the mind of your customers. The more often they hear from you, the more likely they are to return to your ecommerce site. At The Good, we've found that customer reengagement efforts can be magnified when delivered by transactional emails.

Asking How Can You Help?
It's the responsibility of the salesperson to make sure everyone who CAN be helped by his or her product or service IS helped. In a nutshell, that's what sales is all about. Trust-Based Sales is NOT about SELLING… it's about HELPING. – Debbie White
When you center your transactional email strategy on a desire to help your customers, when you seek to build trust and rapport, and when you know your offer is valuable – you're on the path to stronger sales performance and a stronger brand.
Carry that intent to every corner of your company, and you'll be amazed at the results.
The Good is here to help with the process. Our free Stuck Score™ can help you discover bottlenecks in your sales funnel and suggest ways to remove those barriers.
Subscribe to our newsletter, Good Question, to get insights like this sent straight to your inbox every week.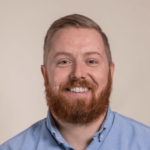 About the Author
David Hoos is the former Director of Marketing at The Good, conversion rate experts who deliver more revenues, customers, and leads. David and the team at The Good have made a practice of advising brands on how to see online revenue double through their conversion rate optimization services.