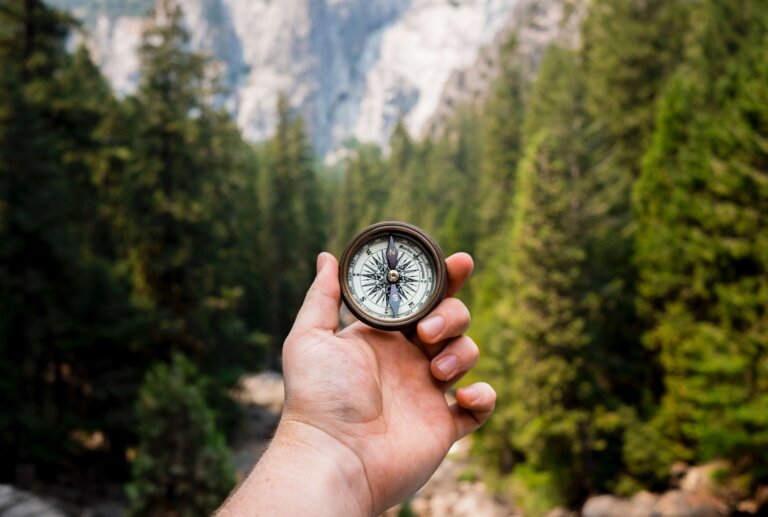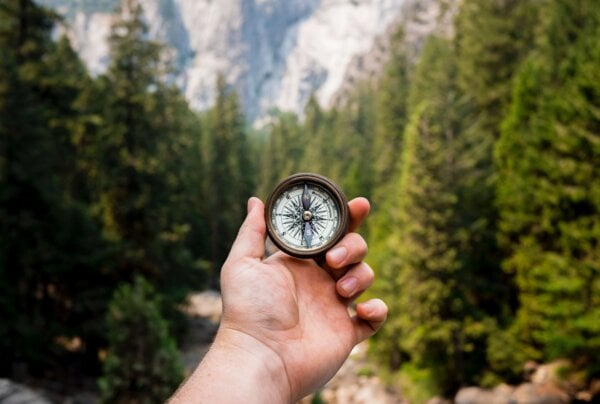 Conversion Rate Optimization
How to Quickly Get Started with Ecommerce Optimization
Trying to get started with ecommerce optimization? Start your journey by following this central pathway and these actionable tips.
There's a popular (and dangerous) notion circulating in the business world; something directly related to your ecommerce optimization strategy. And it's something every ecommerce marketing manager should consider.
We're talking about the persistent attitude that asking someone to buy something is somehow akin to thievery. Consequently, we often speak with website owners seeking help with ecommerce optimization – but don't want their sites to focus on sales.
Selling is not bad, but it is often done badly, hurting its reputation. You can see that in the language we use to talk about the process: people are "targets" who get moved into a "funnel" by means of a "tripwire."
We're not talking here about tricking unwilling prospects to take the bait and step into your trap. Strategies like that created the bad taste in the first place. The kind of selling we advocate introduces a worthwhile product or service to the people who need it most.
That's why we're going to begin our list of ecommerce optimization essentials by talking about finalizing the sale.
Your shopping cart is the true starting point.

How to Increase Ecommerce Conversions – Start at the Shopping Cart
According to Statista, over 69% of visitors who load items into an ecommerce shopping cart end up not finishing the transaction. For one reason or another, they abandon the cart.
Think of it. The money you've invested in advertising, social media, content development – every sales and marketing expense you can name – has contributed to getting someone right to the brink of the purchase. But that person decides to walk away.
Shopping cart conversion rate improvement is the spot where your ecommerce optimization dollars will pay off best. It's the ideal place to begin.
Tips for optimizing the checkout procedure
Focus on building trust at checkout
Include chat functions or direct access lines to customer service
Make sure the buyer knows about shipping charges/taxes in advance
Make it easy to find promo codes – avoid the necessity for off-site searching
Keep information-gathering requirements to a minimum
Use filters to improve the user experience and streamline the process
Resources:
8 Strategies That Will Help You Reduce Cart Abandonment
Shopping Cart Abandonment: The White Paper
ROI Calculator for Changes in Cart Abandonment Rate
How to Increase Ecommerce Conversion Rate – Content Optimization
Once you look closely at how to optimize your ecommerce website shopping cart, you may come to the startling conclusion that your main job is simply to remove obstructions and stay out of the way.
Rookies at face-to-face sales are notorious for "talking themselves out of the sale." There comes a point where you simply need to shut up and offer the prospect a pen to confirm the order.
Failures to complete the process at checkout are often due to gaps in the content that supports the sale. We often find the problem isn't that the content doesn't exist, but that it isn't made available in the right format at the right point on the path to purchase.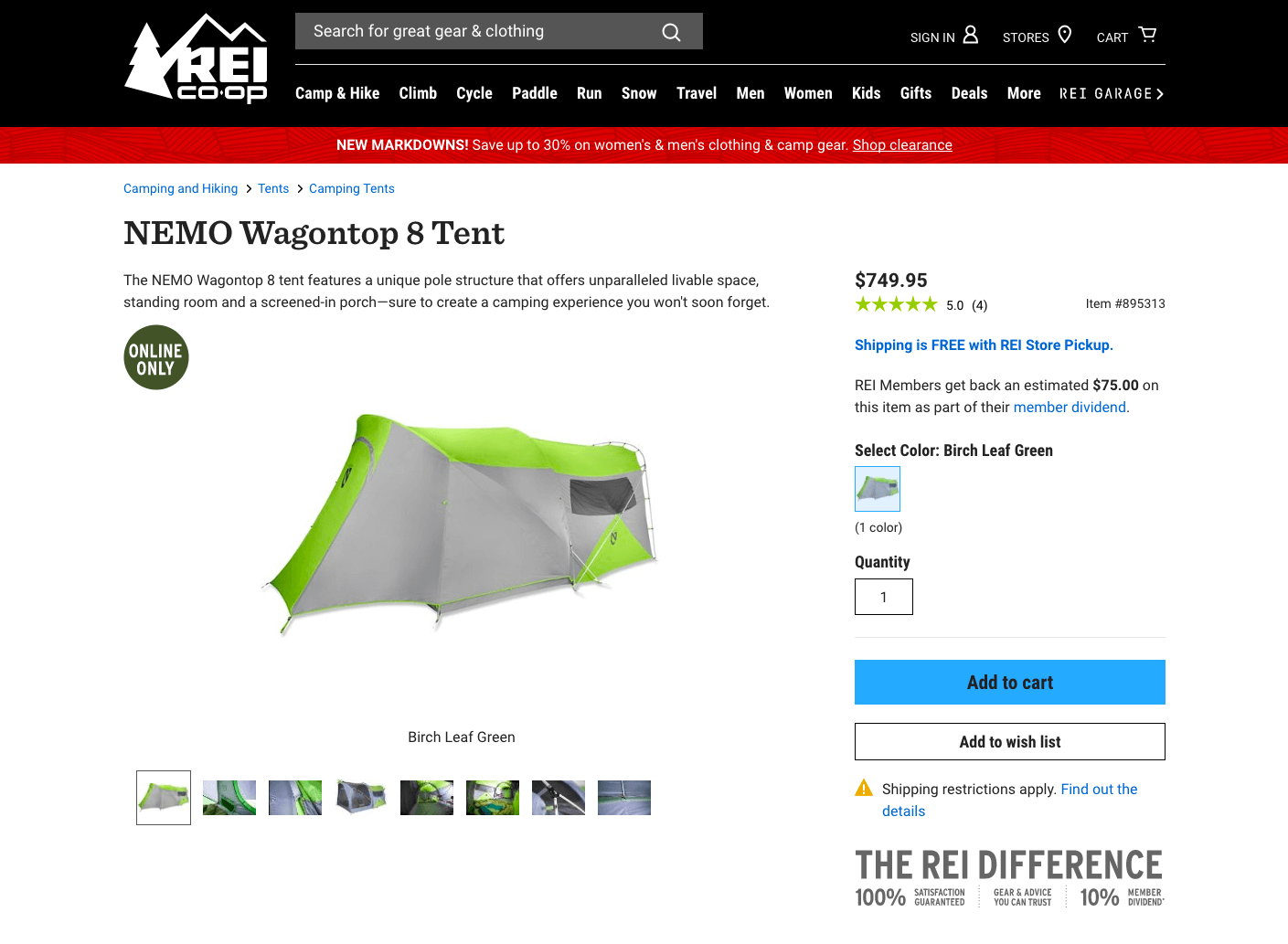 For instance, do you charge for shipping? How much? How long will it be before my order is delivered? Will you charge sales tax? The prospective buyer should've already been presented with the answers to those – and every other pertinent question or possible objection – before ever getting to the shopping cart.
Your content pages perform that duty. They are the friendly and knowledgeable guides that accompany visitors along the path to purchase on your website.
Tips for optimizing ecommerce content pages
Focus on providing the information your prospects need to make a purchasing decision. Don't overload them with data, but don't skimp on pertinent facts either.
Factor in SEO considerations, but not at the expense of content quality.
Don't rely on manufacturer-provided content. It is typically not the best marketing content.
Avoid industry jargon. Use words your prospects use and understand. Reviews from happy customers are especially helpful.
Write from the point of view of your prospects. Always keep their questions and concerns first in mind.
Resources:
The Content Audit Diet
3 Keys to Putting Great Content Online
Helpful Content is the Best Selling Opportunity Online For Brands
Ecommerce Conversion Tips for the Home Page
Here's something tough to get a grip on: your homepage is the legitimate crowning jewel of your website – but it isn't always the first page visited. It's even common for customers to come to your site and make a purchase without ever visiting the homepage.
Your homepage is the legitimate crowning jewel of your website – but it isn't always the first page visited.
Click To Tweet
How's that for a reality check?
Putting most of your website effort into designing an appealing homepage is like investing all of your automotive budget into a new paint job, then not having funds left over to buy gas or repair the engine. It'll look good, but won't get you far.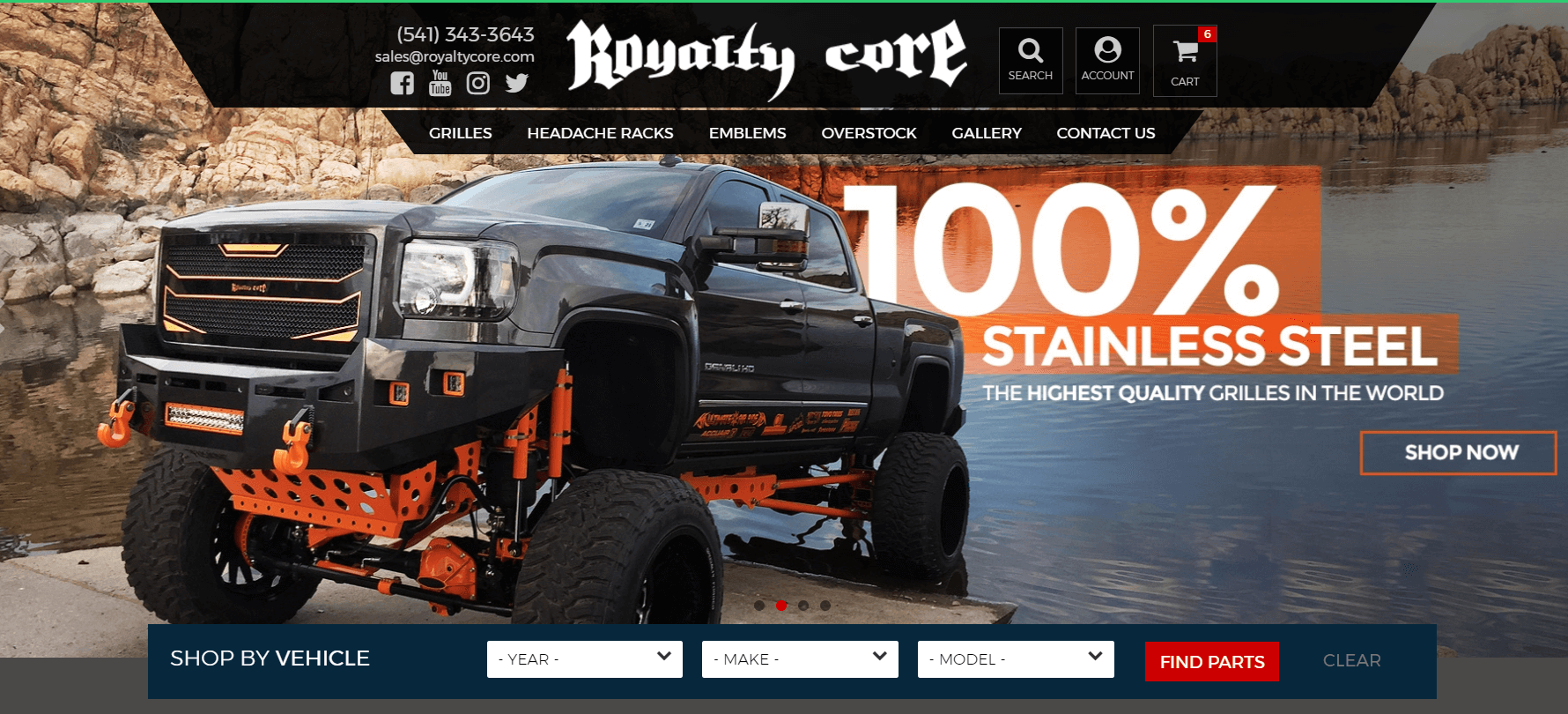 That said, home pages (and paint jobs) are important. The home page should accomplish something in a big way that every page on your website should do in a smaller way: let visitors know exactly where they are, what they can do there, and how to take the next step forward.
Home pages are exceptionally suited to greeting people and helping them find out how to accomplish the task they've come to do. Sadly, most brands misuse the home page as a dumping ground for all things marketing, neglecting the wayfinding purpose of the page.
Tips for optimizing ecommerce homepages
Show visitors exactly where to go next for the information they seek
Display best-selling items to help visitors with ideas
Use social proof to begin building authority and trust
Don't overload the page with graphics and copy… keep it simple
Always include a search box on the homepage of ecommerce websites
Resources:
Mom Called, She Hates Your Homepage Carousel
Homepage Optimization
How Thinking Like a Salesperson Will Save Your Website
Subscribe to our newsletter to get more just like it, sent straight to your inbox every week.
The Often-Overlooked Component in Ecommerce Optimization – Landing Pages
When you use social media posts or paid advertisements to attract visitors to your ecommerce website, which page do you link them to?
For many businesses, the homepage gets the nod for that job most of the time. When we begin to talk about a "landing page," clients often think we're speaking of the homepage. It's essential to stop and outline the difference.
In a broad sense, the landing page is where the visitor initially 'lands' after clicking on a link – whether that link is on or off your website. Given that definition any live page that's part of your online presence could act as a landing page.
That's why it's important (as mentioned in the above section on the homepage) that every page on your website contains a rudimentary directory that's capable of helping the visitor know what to do now and where to go next.
In a stricter sense, landing pages are designed for a specific purpose and are often short-lived. Here are five examples of perfect spots for landing pages:
Mailing list opt-in and lead generation forms
Pages with special offers
Pages kicking off a campaign
Product detail pages
Microsites focused on a particular product or service
Every page should have one primary job. Landing pages exhibit that principle more than any other page. They are hyper-focused on a single task.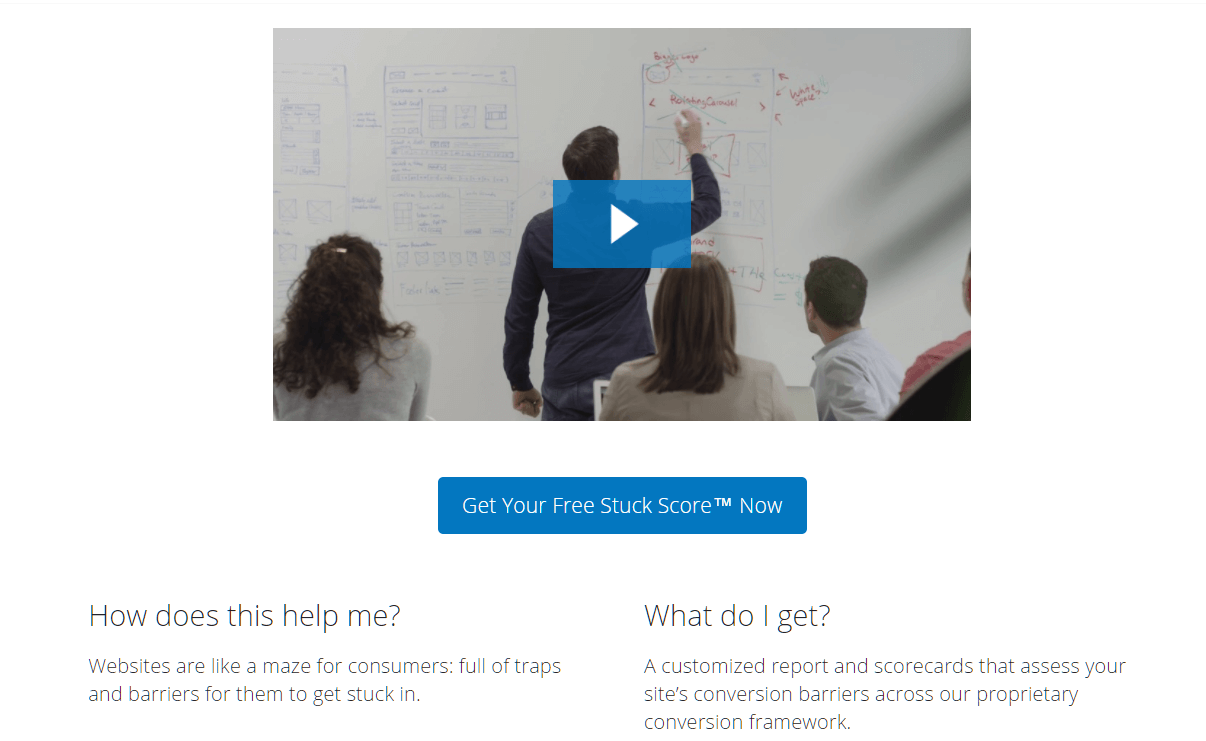 Resources:
How to Make a Landing Page a Rainmaker
101 Landing Page Optimization Tips
Writing Copy That Converts – The Secret is Out
Once You've Optimized the Rest, You're Ready for This
If there's one thing most ecommerce managers are concerned about, it's how to get more traffic. Our stance, here at The Good, is that more traffic is often the last thing you need (literally).
More traffic is often the last thing you need (literally).
Click To Tweet
Until the first four ecommerce optimization areas are addressed, you're wasting money, time, and leads on traffic generation. Your ROI on traffic spend will simply be too low. But once your checkout system is smooth and effective, your supporting content is in place, your homepage is ready for business, and landing pages have been both identified and optimized… it's time to open the door and invite customers to come on in.
Traffic-building is a natural offshoot of being ready for traffic. You have something valuable to offer, and you want those who can benefit from your products or services to know you're open for business.
Boom. Mission accomplished.
Resources:
Increase Conversion Before Increasing Traffic
How to Optimize Conversion Rates with Low Traffic
To Stop Wasting Money, Start By Converting Current Traffic
Ecommerce Optimization Full Circle
The end is the beginning.
Smart optimization not only begins with the purchase decision, but it starts up again as soon as the sale is finalized. That process includes an order confirmation, order follow-ups, and relationship building aimed at continuing to serve each customer again and again and again.
One way of looking at the path to purchase is by thinking of each step along the way as a 'micro-conversion.' Each of the five areas we've identified is a touchpoint – a place of helping the prospect begin to think: "Yes, this company has something I want, and they are capable of providing it."
When you see prospects as people instead of dollar signs, and when you have something of real value to offer them, you don't have to try to hide the fact that you're selling something. You need to make it obvious.
Clear and pertinent offers, accurately described, are what online shoppers need most.
Begin your ecommerce optimization efforts by using the tips we've listed here. These essentials will help you start off on the right foot and will prepare your for more advanced optimization techniques.
If you have more questions, just leave us a comment!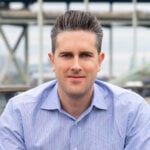 About the Author
Jon MacDonald
Jon MacDonald is founder and President of The Good, a conversion rate optimization firm that has achieved results for some of the largest online brands including Adobe, Nike, Xerox, Verizon, Intel and more. Jon regularly contributes content on conversion optimization to publications like Entrepreneur and Inc. He knows how to get visitors to take action.