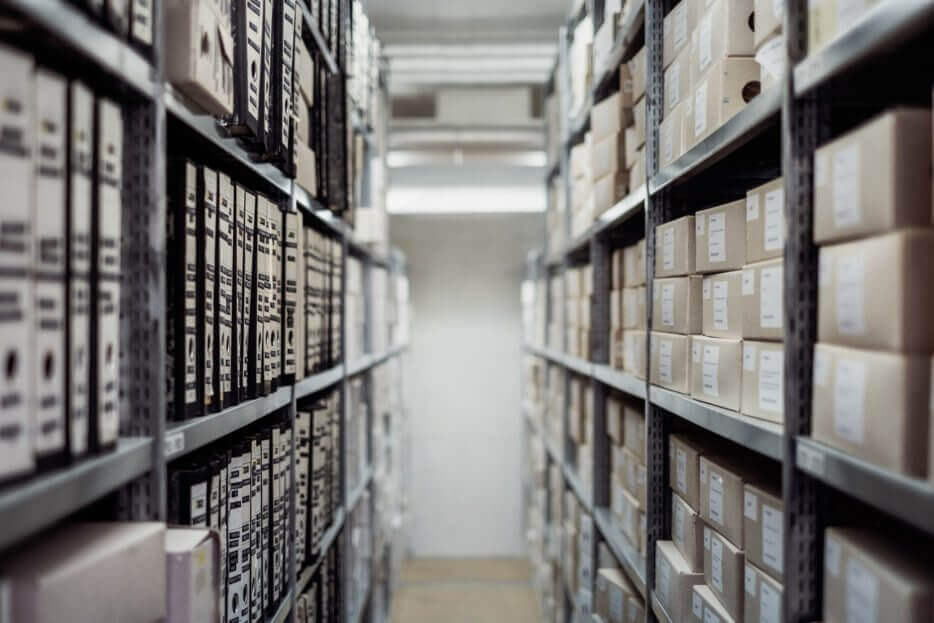 Articles
How to Rescue Out-of-Stock Revenue and Grow Your Business
Going out-of-stock can leave potential customers with a bad user experience and lead to missed sales. Use these steps to rescue out-of-stock revenue.
Every move your business makes online aims at converting a visitor into a customer.
Branding is about conversion, product selection is about conversion, and marketing is about conversion. If you don't get orders, you don't have a business for long.
What if you convert, but don't have the product in stock?
Ouch! That's the worst case scenario for an ecommerce site.
The cost of losing those sales are not the only losses. You're also delivering a poor consumer experience. You're losing the goodwill of your customer and you're losing operating expenses.
Below, we'll look at the cost of those events and some steps you can take to reverse those impacts.
How Do Customers Perceive Out-of-Stock Events?
The best way to answer this question is with empathy. You've been on the receiving end of stockouts before. You need something, and you need it now… but finding it in stock turns out to be a tough proposition.
How did you deal with the situation?
Did you find the product at another store and buy it there?
Did you backorder the item, settling for getting it later?
Did you decide you could live without the item after all?
Did you switch to a replacement product that could fill the gap?
Which did you choose?
And, maybe just as important to the seller, how did you react?
Did you leave a negative review for the store?
Did you rant and rave a bit before calming down?
Did you swear to never shop with that seller again?
Did you take it in stride and not let it get to you?
Nobody likes stockouts – when a product is out-of-stock. At best, they are disappointing to the eager buyer. At worst, they hurt sales and create irate customers.
It doesn't have to be that way, though. There are many ways to deal with out-of-stock products that increase revenues and boost customer happiness.
Does that sound like a bold claim?
Keep reading.
Out-of-stock? Good! Here's how to leverage those unfortunate events.
Click To Tweet
The Business Costs of Out-of-stock Events
If the C-suite received a notification every time someone tried to buy an out-of-stock item, you would hear moans and groans all day long.
Out-of-stock events are like completing the perfect pass, only to watch the receiver drop the ball before crossing the goal line. Only in the game of business, both sides lose when an item isn't in stock.

A poignant example is Best Buy's trouble fulfilling holiday orders a few years back. Complaints like those in Matt Burns' article, How Best Buy Stole Christmas, hurt the brand and hurt customers too. Matt reported:
"Best Buy started reaching out to customers earlier this week — you know, mere days before Christmas — that the retailer was unable to fulfill orders placed as far back as November. Big Blue was sorry but they were canceling the affected orders. Happy holidays! Signed, your merry friends at Best Buy!"
There is a lesson to be learned here. Your out-of-stock events can become a disaster if they're not handled well.
The Common Responses to Out-of-Stock Items
Here are some common ways brands handle out-of-stock events:
Take the order anyway, then alert the customer about delayed delivery
Pull the out-of-stock item from the catalog until stock is back-in-stock
Let the customer know the item is out-of-stock, and suggest similar items
Take a backorder from the customer and ship when the item is available
Offer to alert the customer when the item is back in stock
Do nothing… just ship the item when you get it and hope nobody complains
All these tactics for handling out-of-stock events mean well, but the most effective way involves a few of these and some extras.
The good news about out-of-stock events is they are 100% predictable. They will happen. Your strategy for responding to them will determine what happens next.
Recovering from Out-of-Stock Events
There is a silver lining to out-of-stock events. With a few steps, you can make sure you're keeping many of those potential customers engaged, and turning a potential negative situation into a positive customer experience. Your key tool is the back-in-stock notification.
Customers who've opted to receive a back-in-stock notification are more likely to convert. And
Your overall site wide conversion rate might be 2% but when you're emailing those who've already expressed an interest in the product, that conversion rate increases significantly.
Relate to the customer immediately. Sincerely apologize for the inconvenience. Make it absolutely clear that you appreciate the business.

7 Simple Steps to Recover Out-of-Stock Revenue
1. Don't hide out-of-stock items from your website
When you hide and then re-add a product from your website, it can confuse search engines. It's far better to show your product while highlighting its out-of-stock status. In addition, make sure it is clearly labeled. If it is not obvious that it is out of stock, your consumers might feel like the experience is misleading.
2. Collect an email for when it's back in stock
Replace your Add to Cart CTA with clear and positive notification text. Consider A/B testing specific CTA language to see what resonates most with your customers. With permission, you can also use this email for subsequent promotions and other brand emails.
3. Be clear about expected return date
If you are able to provide an expected date of return, it can help give your consumers more to consider when browsing your site. This is most helpful when you have shorter out-of-stock windows since it can capture folks who are willing to wait a little bit but it's also helpful for longer wait times in order to show goodwill and build trust.
4. Share related products
At this point on your product page, it can be smart to share related products. This will capture sales from consumers who are less concerned with some of the details of the out-of-stock product. Related products not only help you save a sale when something is out of stock, but they can help increase your average order value as well.
5. Utilize back in stock emails
The next step is to work on your back in stock emails themselves. There are a few details to note here. Begin by making sure you are clear again. Include the brand, the product, and it's price in the email subject line. In the body of the email, we recommend including an image and mentioning the brand, product name, and price again. You can also include a reminder of why they are receiving the email, clearly explain that it's back in stock, and include a very clear CTA that brings them to the exact product in the store.
6. Make it personal
One final step that can help improve your conversion rate further is to personalize the email. If you've collected their name with their email when they asked for the reminder, you have everything you need.
7. Consider bonuses for out-of-stock items
You can include bonuses on orders of out-of-stock items. Free shipping, a discount coupon, or similar offers can help drive those conversions.

How to save online revenue… even when out of stock.
Click To Tweet
Going Beyond to Keep their Business
By offering options to your customers when they are disappointed, you show them you understand and you care.
The Best Buy experience illustrates the importance of going beyond perfunctory out-of-stock notifications to make sure the customers know for sure that you "feel their pain."
Out-of-stock events have persistently been lose-lose propositions. Nobody wins.
By reframing your response to going out-of-stock, though, you can turn those results around.
We'll leave you with one more thing to think about: Out-of-stock events provide the opportunity for you to find out more about your audience, and they give you an excellent reason to stay in touch with your customers.
Every out-of-stock event is an opportunity to learn and improve.