Snow Peak Realizes a 149% Online Revenue Increase
with the Conversion Growth Program™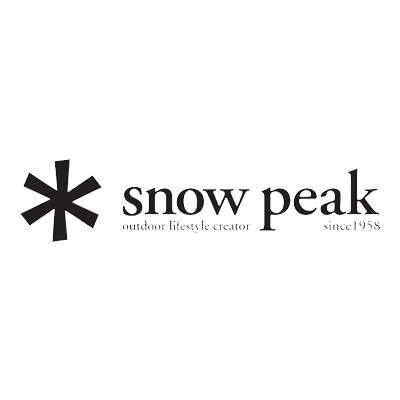 "We saw huge 149% increase [in revenue] year over year, and a 108% increase in conversion rate. We continue to see growth."Russell Borne, Brand Manager, Snow Peak
3:1
return on investment
108%
conversion rate
increase
30%
average order value increase
---
The Overview
Snow Peak is an outdoor lifestyle brand and innovator of high-quality products that inspire people to enjoy the outdoors. They were founded in Japan in 1958. In addition to selling online and through retailers such as REI, they have two retail stores in Portland, OR and SOHO New York, NY.
---
The Challenge
When Snow Peak approached The Good, they were looking to completely overhaul their website and didn't know where to start. Snow Peak was spending a large amount of their budget to drive traffic to their site but weren't seeing a high return on investment from their digital marketing and advertising spend.
In addition, their traffic didn't convert at a very high rate, and when it did, their average order value was lower than desired. The challenge was to reverse this trend to grow online revenues.
---
The Process
The Good approached this challenge by producing an initial user experience audit and data analysis, called a Stuck Report™, of snowpeak.com. The report highlighted challenges that were barriers to consumers purchasing on snowpeak.com.
The Good also suggested that, instead of a complete redesign, Snow Peak should implement The Good's Conversion Growth Program™, our unique data-driven process that increases online sales.
The Conversion Growth Program™ identified and outlined a variety of user-experience improvements based on Snow Peak's consumer feedback as well as user-testing and decision-making based on data analytics.
---
The Solution
As a result of the Stuck Report™ site audit, The Good discovered a major root problem. Due to the high demand for Snow Peak's products, snowpeak.com was consistently showing items as out-of-stock.
This and other issues frustrated consumers and was causing challenges with high bounce rates, high desertion rates, below average order values, and a low conversion rate.
From there, The Good used the Conversion Growth Program™ to help form a user experience design and conversion rate optimization strategy for Snow Peak aimed at solving these problems and increasing growth. This resulted in a year over year revenue increase of 149%.
"Things that surprised me about working with The Good were not just the 149% increases in revenue, but also the small tweaks you can make to make big differences."

Part of this strategy included allowing consumers to be notified when items returned to stock, putting them first in line to be able to purchase, and turning out-of-stock items into future revenue. This resulted in a 108% conversion rate increase.
"I think the high demand for our product makes it go out of stock a lot. And what we've been able to implement with The Good was a feature to allow the customer to say "notify me when this is back in stock" and that has been one of the most effective ways to grow revenue."
In addition, The Good used the Conversion Growth Program™ to put a focused effort towards understanding which digital marketing channels were delivering the highest return on investment for Snow Peak.
The Good recommended incorporating free shipping and related products during the checkout process to raise average order values. This resulted in a 30% increase in average order value.
"We saw a 30% increase in average order value, and that wasn't throwing money into the black hole of digital advertising, but tweaking and honing in the site to be effective."
---
The Results
Today, Snow Peak has a much improved website that they continue review and revise with The Good on a monthly basis. They see a higher return on investment from their marketing spend and enjoy a 149% increase in online revenue.
"The way that I understood it was that it's not good enough to build a brand new website. You have to keep it alive and keep it active, and always refresh. And not just because I have an instinct to redesign something to make it look nicer, but to have a strategy. And that's what The Good is able to offer me: a strategy for growth."

"Working with The Good has changed how I've thought about what success is for the web. It's not just revenue that I am looking at, it is order value and it is conversion rate."
---
How They Got There
Snow Peak has been a client for a long time, but these particular outcomes are the direct result of the following services: