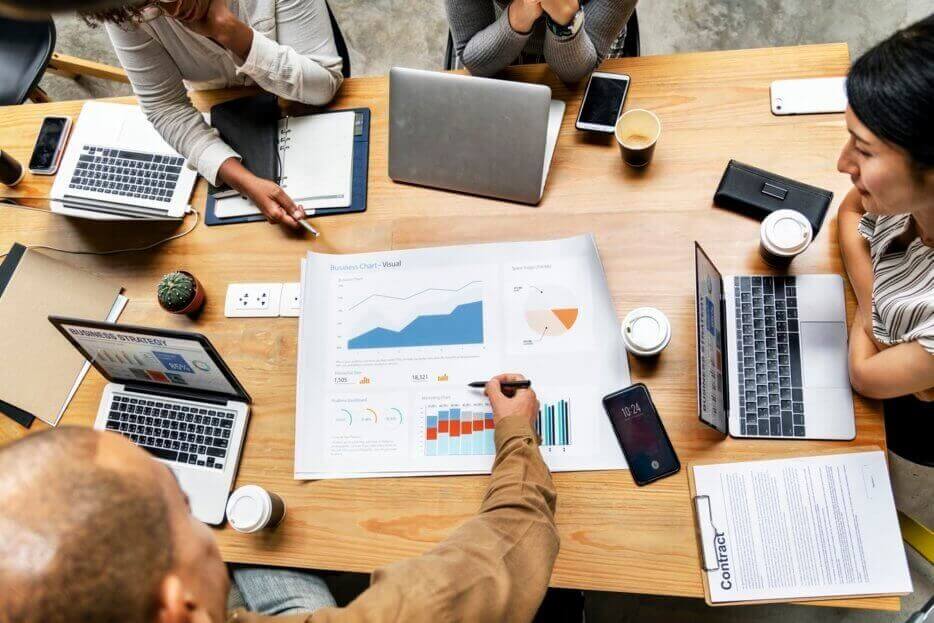 Data & Analytics
Progressive Data Management & Ecommerce Growth: Why It Matters
Maintaining customer data helps move your company forward by allowing you to anticipate trends and better meet customer needs.
Data management is a necessary part of running a business today. With ecommerce businesses, in particular, it's even more essential.
But don't assume data management is something only big-name online retailers need to worry about; data is relevant to every business, both large and small.
What Is Progressive Data Management?
According to Dataversity, data management is a comprehensive collection of processes and practices that allow your business to control its own data resources.
A progressive data management system is one designed to grow with your company. For example, creating a system that uses your ecommerce platform as well as your customer retention would allow your business to grow without changing its system of data management.
Every ecommerce company has data. From team messages to analytics information to customer service comments, everything needs to be stored properly. Without proper storage, you run the risk of your data being leaked to cyber attackers.
Even if it doesn't come to a cyber attack, your company's information has value and is worth protecting for the sake of progress. Maintaining and using this data will help move your company forward by allowing you to anticipate trends and better meet customer needs.
Let's take a look at the biggest name in ecommerce: Amazon. This retail giant uses big data in the form of predictive analysis to make smarter recommendations for customers.
Have you ever wondered why Amazon always recommends items similar to those you've searched for in the past? The answer is simple: Amazon values customer data and uses it to enhance your experience.
Keep reading to learn more about progressive data management, and explore how you can use it to grow your own ecommerce brand.
Why Data Management Matters
If you don't have a way to analyze your data, you can't forecast your own growth. Your data pools make it possible to predict the future, but. it's up to you to put this information to good use to learn more about your customers and their needs.
It's not enough to understand one side of the story, however. You need the big picture. Today, with more than over 60% of shoppers going online to make a purchase, you need a new way to stand out among the crowd.
From understanding your most popular products to knowing the best times to market your business, these are the little things that—when put to good use—add up to lasting success.
If you aren't seeing the conversion rate you want, you may have issues with your data management system. Let's solve that.
Creating a Data Management System
First, let's discuss how exactly you can create a data management system that not only works today but continues to work in the future.
From data lakes or warehouses to AI, you have a few options to consider today for optimizing your ecommerce data. Here are a few factors to consider:
Data quality – How do you ensure your data is accurate and reliable? Does your data actually serve your company or is it simply taking up space? You need a method for ensuring your data is accurate, valuable, and necessary.
Data access – How and when will data be accessed? More importantly, who will have access to this data on your team? AI can simplify this process.
Data governance – What rules will go along with managing your data? This might include who has access to your data, what data is collected, and even local regulations.
Data streaming – Data streaming is the process of analyzing data by applying logic to it. Through data streaming, you'll identify patterns or filter your data for key metrics.
To better understand the above ideas, let's put them to practice in a real-world company. Bespoke is a small company that specializes in fine wine memberships and art experiences. They offer a highly-customizable experience for their members. As such, they take their data management seriously. One of their biggest challenges is understanding customers' behaviors—especially those that relate to buying habits.
Bespoke developed a data management system that relied on Customer Relationship Management (CRM) technology to keep track of customers cycling through their memberships. Their CRM software has enabled Bespoke to better track their customer's buying habits as well as their concerns. When a customer raises a concern, the support team can follow up accordingly.
Accurate data has allowed Bespoke to provide personalized service, allowing them to better serve their customer base. While some may argue that using data removes the "humanity" from your company, it, in fact, provides a way to build relationships that are stronger than ever.
Data Management Tools
Now that you understand the fundamentals of creating a solid data management plan, it's time to talk tools. Unless you're a tiny company, this shouldn't be a one-man operation. You'll need powerful tools to ensure you're making the most of your data.
In fact, you likely already have data pools—places where your "raw" data sits—just waiting to be used. This might be your Google Analytics dashboard, where you find key demographic and website traffic information, or your point-of-sale (POS) system that you use to complete online transactions.
Yes, you could individually parse through each one to determine key information, but this would take hours and a lot of manpower that most ecommerce businesses simply don't have.
Instead, use artificial intelligence (AI) tools to extract the data you actually need. When you don't have to sift through irrelevant data, you can better respond to trends, anticipate customer needs, and sell your best products. In essence, your ecommerce business will be more successful.
Many data management platforms integrate with other devices and software you're likely already using. For instance, if you're using Salesforce for ecommerce, you can use an Email to Lead in Salesforce tool to keep track of new email addresses without any extra steps on your end.
So what other tools are already out there? The most popular options on the market today are Looker and Shopify. Looker (screenshot below) is an ecommerce-specific platform that's all about digging deeper with your data. It's the best platform for harnessing your SQL to understand key metrics like conversion rates and customer interests. There's even an easy-to-use visualization dashboard so you can read your data in real time.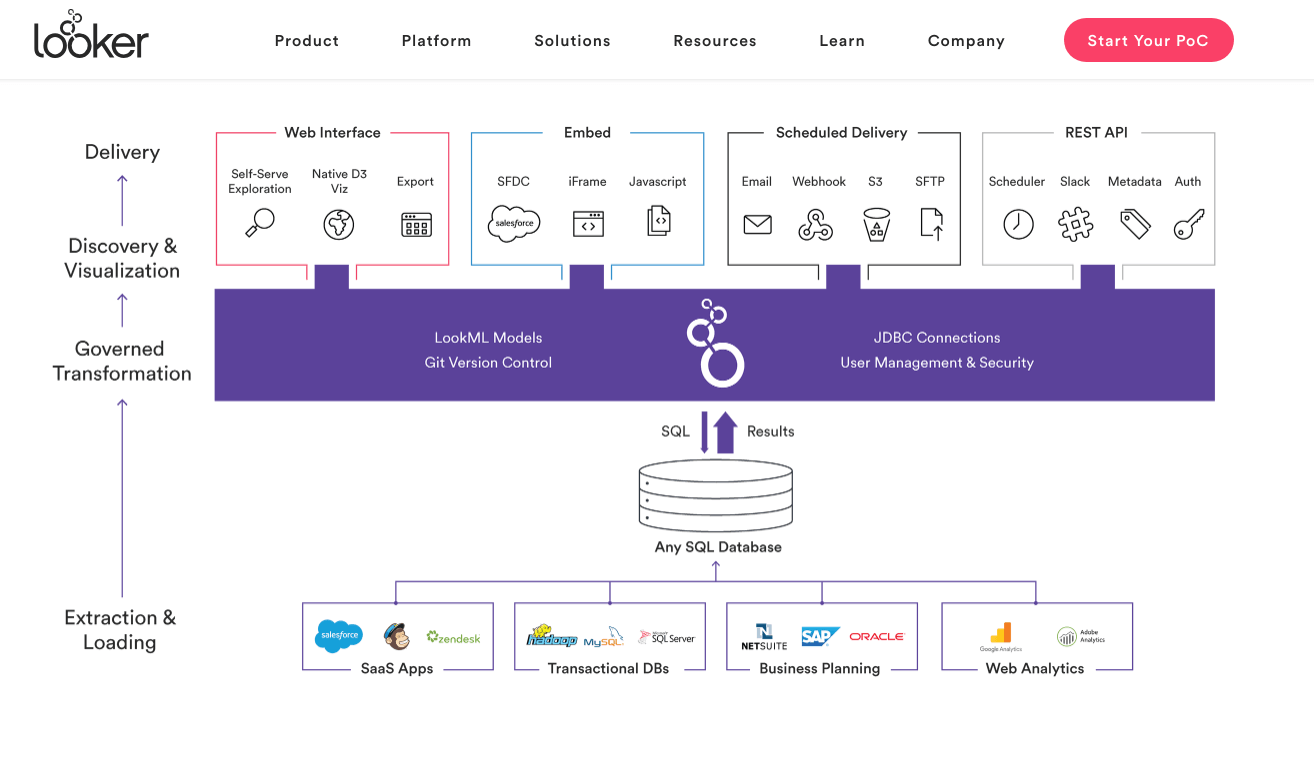 Screenshot via Looker
Next, the popularly ecommerce platform Shopify comes packed with features for selling more products in less time. With built-in social media tools, you can pull analytics from just about anywhere your customers spend time online. Use Shopify to view visitor behavior in real time, and access highly detailed reports that focus on the metrics that matter to your business.
Using Data Management to Drive Success
When you have a physical storefront, it's easy to see directly into the interactions your customers have with your business. You watch people enter your store, browse, and make purchases. You see firsthand what they like and don't like.
In the digital world, it's not so clear. From analyzing traffic to discovering your problem pages, you have to act like a bit of a detective to get the full story. Beyond this, you need an effective way to manage your customers to keep them coming back again and again.
Finding ways to meet customer demands is more vital than ever before. The more you understand your existing customers, the better you're able to meet the needs of prospective customers.
Fortunately, it's easier than ever to understand your customers by managing the data already at your fingertips. Thanks to the software and tools we identified above, you're no longer in this alone.
When choosing a tool and mapping out your strategy, ask yourself these questions: How do you use the data you already have? How do you source better data you can put to use tomorrow? Most important, how do you take advantage of this data to make smart decisions for your ecommerce business?
Data management systems aren't one-size-fits-all. What works for Amazon might not work for your business, and vice versa. As long as you find a strategy that works long term for your changing needs, you're on the right track to big-time growth.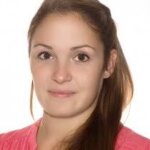 About the Author
Ashley Lipman
Ashley is an award-winning writer who has discovered her passion in providing creative solutions for building brands online. Since her first high school award in Creative Writing, she continues to deliver awesome content through various niches.