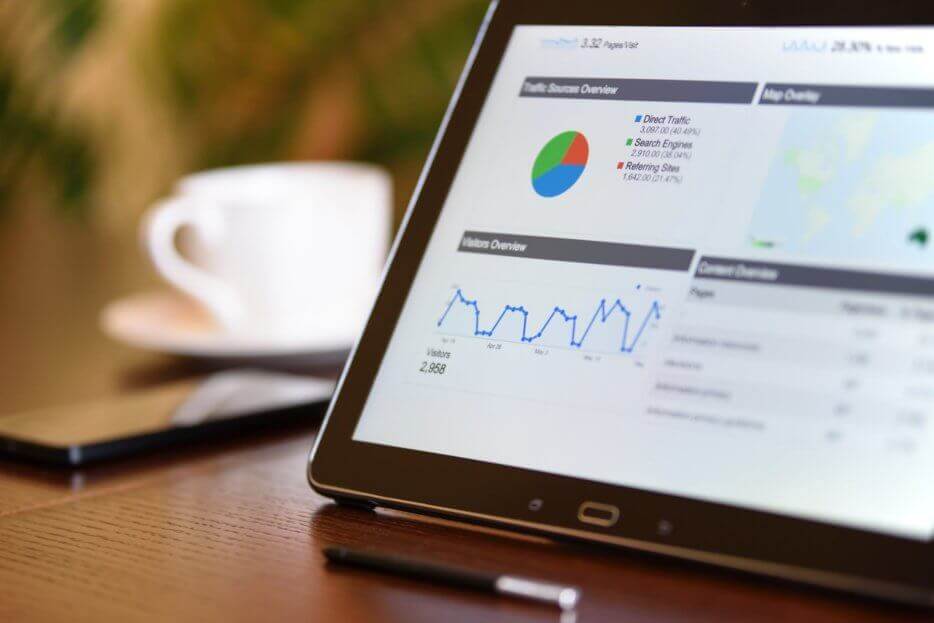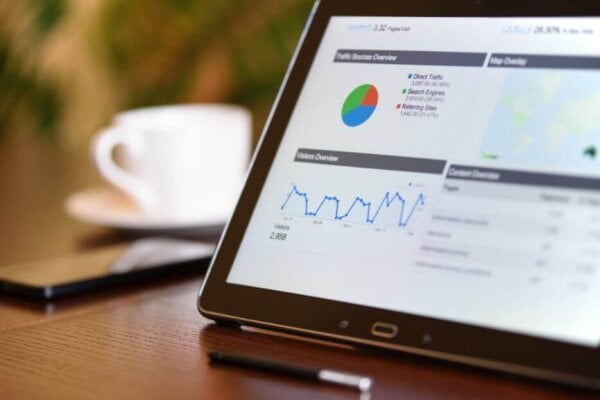 Customer Acquisition
How to Boost the Results of Your Paid Internet Advertising
Effective conversion optimization work can help paid advertising firms and their clients drive better and better results. Learn how.
One of our team members used to work for a PPC (pay-per-click) management agency.
The company helped clients who wanted more business, who figured more website traffic could help generate that business, but needed help with ad writing and navigating the complexities of the Google Ads dashboard.
In this case, one thing was missing. The agency's complaint and client turnover rate was huge.
The old agency's clients brought our future team member in, hoping they could write better ads that would get better results and keep the clients happy, but the cause for client dissatisfaction ran deeper than a good Google Ads copywriter could fix.
The problem wasn't really with the ads at all. The click-through rate (CTR) needed help, but it was adequate.
There's a step in-between advertising and sales. It's a critical step that often gets overlooked.
In this article, we'll identify the missing link and suggest a strategy for filling the gap.
If you work for a search engine marketing firm, you know the potential of paid internet advertising. You also know how difficult it can be to keep clients happy with the results.
Let's fix that right now.

An overview of the struggles advertisers and SEM companies face
Businesses that turn to PPC advertising typically pay a healthy price for each website visitor, but getting prospects to a website isn't the be-all and end-all for sales. If most of those visitors don't travel any further down the sales path than clicking an ad and taking a look, the true price of each click can become intolerable. Advertising that can't show a healthy bottom-line ROI isn't justifiable. It's a drain on the budget.
Advertising that can't show a healthy bottom-line ROI isn't justifiable. It's a drain on the budget.
Click To Tweet
At The Good, we hear complaints about pay-per-click advertising all the time. Companies are quick to blame the search engine marketing (SEM) company, Google, Facebook, and anybody else involved. "It's rigged!" they'll often say. "The only people making money off pay-per-click are Google and the SEM guys."
That attitude not only hamstrings the company's marketing efforts – since PPC advertising can be a significant sales-boosting tactic – but it's preventable. Smart SEM firms educate clients on the importance of backing paid advertising with effective conversion optimization work—and they do that right from the start.
Smart SEM firms educate clients on the importance of backing paid advertising with effective conversion optimization work.
Click To Tweet
Unfortunately, some SEM's try to help clients boost conversions by hiring a website designer and tacking on conversion rate optimization as a premium service. That may look good on the capabilities list, but it's seldom a money-maker. Being able to create a website or landing page says absolutely nothing about being able to make it pay. Few designers are qualified CRO advisers.
The good news is there's a simple solution, and that's exactly where we're headed.
Affordable Online Advertising: Is It Possible?
Ask any SEM manager about business, and you'll hear the same assessment over and over again: "We're able to send our clients plenty of prospects, but they can't convert that traffic to sales – then, they blame us for their losses. It's maddening."
Ask any ecommerce manager about pay-per-click advertising, and you'll get the other end of the story: "We're getting traffic from our SEM work, but it's poor traffic. We need qualified visitors, but most of the people we're attracting click away before going deeper on our website. Our bounce rate is high, but our conversion rate is dismal."
When I hear that, I'm ready to jump out my chair shouting the good news. "Hey, you guys, that problem is fixable!" For some reason, though, that can be a difficult concept to get across. It's too easy for those who need my help to assume that, since my business is conversion optimization, it's natural that I'm going to recommend my company's services as the fix.
That's why I try to control my enthusiasm and ask this question instead: "If I could show you how to make your PPC advertising campaigns not only be affordable, but deliver a healthy return on investment, would you be interested?"
Most SEM and ecommerce managers, asked that question, will indicate they'd love to hear more.
It's tough to prescribe a solution, though, until you've adequately described the problem. And the problem of too much outlay for too little return is one that plagues SEM and online advertising in general.
Many marketers are thoroughly discouraged by the results they've seen delivered by both SEO and PPC practitioners. Google keeps raising the rates on one hand and making it tougher to rank on the other. No wonder SEM services are seen as a waste of money by so many.
Rather than badmouth Google, though, I like to begin by pointing squarely at the place every discussion about why PPC ads can deliver a decent click-through-rate, but fail to do much for the sales rate, should begin: I point to the landing page.
What are you doing about landing pages?
I find that the majority of SEM and ecommerce managers automatically assume the landing page will always be either the ecommerce website home page or a product page. Many times, the best landing page for a PPC ad isn't a standard page at all. It's a specially designed message that fits the ad perfectly.
Here's a PPC conversion principle you can take to the bank: It is essential that your ad and your landing page work in tandem. Like passing the baton in a relay race, the move from ad to page is critical. That transition should be as seamless and frictionless as possible.
The visitor should feel like the landing page is an extension of the ad. If the one who clicks through from Google now has to scour your landing page to find the offer that led to it, your conversion rate is going to suffer.
The best landing pages focus entirely on delivering the promise made in the ad. There's nothing else to see or do there. You don't have to move directly to the sale, but you should present the next logical step on the buyer's path from prospect to customer. And that next step should be as easy to take as the first step was.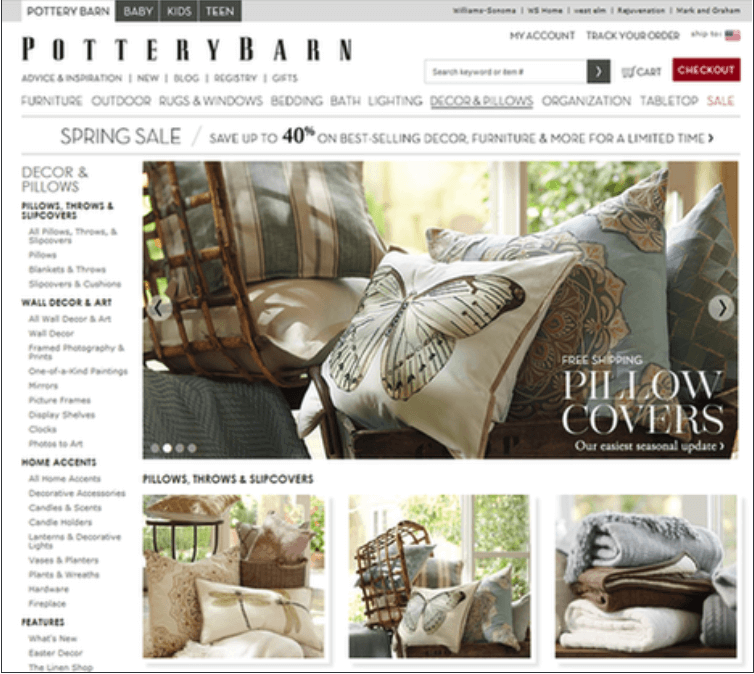 Paid internet advertising can be one of the sharpest tools in your marketing strategy
If you agree with the sequence just described, and if you clearly understand why ads aren't a stand-alone tactic, but are part of a strategic process that includes conversion rate optimization —then you've just taken a giant step forward, passing up much of the competition.
With the move to mobile, the line between organic search and paid search has never been slimmer. Those who either run low-performing ad campaigns or stop running them at all are immediately cutting off up to one-half their potential traffic.
Those who "get it" and implement conversion rate optimization practices along with their paid advertising efforts, find that PPC can not only pay for itself, but can contribute handsomely to sales volume.
For a look at how small upticks can result in big moves to ROI, check The Good's conversion rate optimization calculator.

A special note to SEM managers
If you're an SEM manager, find an experienced CRO company and partner with them. Rather than getting distracted from your PPC focus by trying to build up your own CRO capability (you have to kiss a lot of frogs to find the right people with the right skills), bring in a company already known for and successful at conversion rate optimization.
That results in a three-way win: your clients get the right results and love your services, you get praised instead of hammered, your customer retention rate skyrockets, and the CRO company gets to do what it does best: optimize for conversions.
With social media platforms increasingly embracing the pay-to-play concept and ad prices spiraling upward, commission-based PPC companies stand to realize record-breaking revenues. If clients see their costs outpacing sales, though, they'll begin to question your abilities and effectiveness. No doubt, you've already experienced the sting of client dissatisfaction.
The more companies are forced to engage in PPC advertising, the higher the auction bids go, and the greater are the advertising costs. The answer isn't in raising bids to get more traffic, but rather to invest in converting more of that traffic into customer. The solution is in fixing the landing pages, not fixing the traffic. That's where CRO comes in.
The single best way to improve the returns from your paid advertising, SEO, and other digital marketing efforts, is to ensure your client's website experience is tailor-made for the ad and the target audience.
The missing link is conversion rate optimization.
More Resources: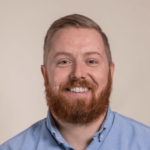 About the Author
David Hoos
David Hoos is the former Director of Marketing at The Good, conversion rate experts who deliver more revenues, customers, and leads. David and the team at The Good have made a practice of advising brands on how to see online revenue double through their conversion rate optimization services.