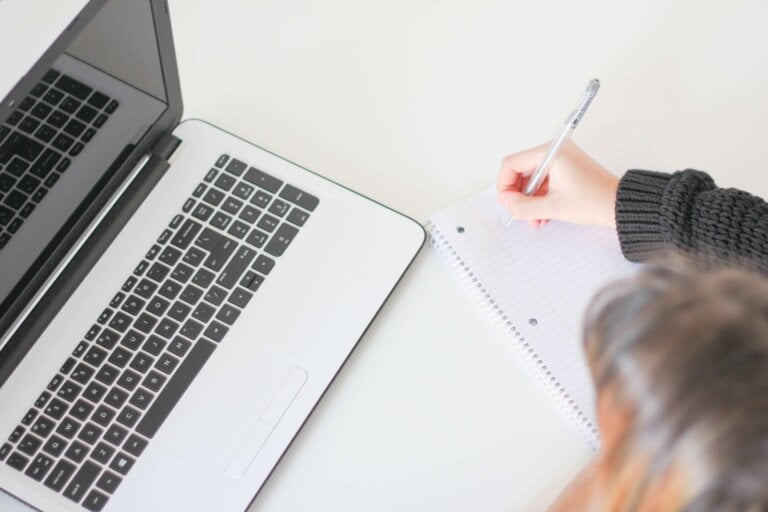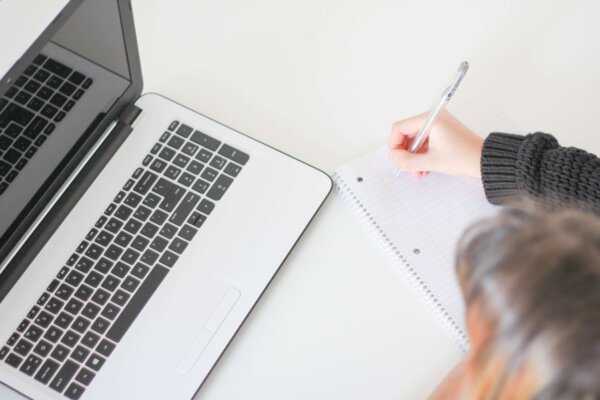 Customer Acquisition
Five Ecommerce Landing Page Fundamentals You Have To Master
To get more sales and write copy that converts, follow these five landing page fundamentals. Make sure every word on the page helps your visitors get closer to a solution.
Do you want to know the secret to writing landing page copy that converts visitors into buyers?
Yeah, me too. But here's the catch…
Contrary to what most internet gurus will have you believe, there isn't a single copywriting recipe or a silver bullet that will double your conversions overnight.
Instead, high performing landing pages are created by nailing down the fundamentals and executing them at a high level, consistently, over time.
The beautiful part about this is that it levels the playing field. If you learn and apply the tried-and-true fundamentals of landing page design and copywriting, you can compete at the same level as the "big boys."
So, are you ready to level up your copywriting skills and systematically improve your conversion rate?
Great! Let's begin with a story…
How tough can it be to find what you want?
You've traipsing around the city in heels all day and your feet are killing you.
It's time for a less fashionable (perhaps) and more comfortable (definitely) pair of shoes.
There's a new department store nearby. You've seen their ads, you've heard others rave about the giant selection, and you have a demonstrated need for a new pair of shoes right now.
You're a shoe-seller's dream.
But as you step inside, you get your first hint that this might not be the shopping experience you were hoping for.
Within seconds of entering, a young woman with a clipboard pops up. She wants you to get on the store's mailing list for "special offers." Her bait is the coupon you already have in your purse.
You explain that you're already on the list, you just need some new shoes… and you're in a bit of a hurry.
She's relentless, though. Your email address is all she has in mind. She even tries to shame you by saying things like, "You must not enjoy getting a good deal."
You break contact, deciding to take your chances and figure things out on your own.
There are signs hanging everywhere. They say things like "Same-Day Delivery," "Best Prices in Town," and "Limited Time Offer on Clearance Items."
That's odd. None of the signs say "Shoes."
You see a man wearing the store colors and a name tag. He has a clipboard too.
"Pardon me," you yell through the crowd, "where are your shoes?"
Big smile. Perfect teeth. He beckons you to come closer.
"Hi there! Did you get signed up for our newsletter yet?"
"Shoes," you're about to scream, "Shoes. Where are the shoes?"
"Oh yes, we have shoes. Just fill out this form first, so we can get to know you better."
That's the final straw. You turn around and leave the store.
Who could blame you?
Fortunately, there's another store nearby.
Back to the car, down the road, you're determined to find what you need.
Entering the second store, you can feel the difference immediately.
No noise. No signage overkill. No need to track down an employee.
You're greeted by the store manager who personally walks you to the shoe department.
The clerk asks you about your needs and preferences. He moves quickly, because you've made it clear that you're in a bit of a rush. Within minutes, you're staring at several options that could reliably fix the problem you came to solve.
The price is a little more than you wanted to pay, and you don't have a coupon for this store, but the product seems high quality, and it will definitely help you get through the rest of your day pain-free.
Not to mention, you're so overjoyed with the calm, helpful service – a stark contrast to the previous store – that the shopping experience alone was enough to seal the deal.
What does this have to do with landing pages and copywriting?
We've found time and again, that our clients' landing pages, product detail pages, and FAQ pages have way too much in common with that first shopping experience, and not enough of the elements from the second store.
In other words, they have way too many elements and too much text vying for a visitor's attention, and not enough clarity in their messaging.
Too much copy breeds confusion, and confusion doesn't convert. Your website visitors don't have time to "figure out where the shoes are."
You need have big, bold signage that shows them exactly what they are looking for. Or, even better, grab them by the hand and take them there.
Imagine your website is a physical department store. You walk in and you're on a mission to buy a specific item…what is the first step you take?
You probably look around the store for signs or other displays that represent the type of product you're looking for.
Your website visitors do the same thing:
They land on your site and look for keywords that align with their "mission"
If anything pops up in their way, they immediately brush it off
Anything that doesn't align with their interest gets ignored
If something is too difficult or persistent, they might just leave altogether
Depending on the strength of the motivation and the time pressure, you may take the time to roam around a brick and mortar store, hoping to find the right section or find something unexpectedly interesting. You may even seek out an employee for assistance.
But you'll seldom do that online.
Subscribe to our newsletter, Good Question, to get insights like this sent straight to your inbox every week.
You click on a link, go to the page, quickly judge whether or not what you're looking for is available there, then either follow the plain trail set out before you, or you back out and leave.
And if you're an ecommerce leader, your customers operate the exact same way, which is why you need to get things buttoned up, unless you like leaving money on the table.
Five Landing Page Fundamentals (+ One Magic Phrase You Need To Be Using)
We've set the scene and described the problem. It's time to cut to the chase.
At The Good, we believe in keeping it simple.
We figure the right amount of copy on a page is the exact amount it takes to get the job done. Nothing more and nothing less.
The right amount of copy on a page is the exact amount it takes to get the job done. Nothing more.
Click To Tweet
Of course, that means the first step is always to define the "job" that your page is built for. Ask yourself, "What is the one mission, objective, or goal for this page?"
You can't build a plan for the "how" before you fully understand the "what."
Let's look at a few landing page fundamentals:
Every page is potentially a landing page
Every page should have

one

primary objective
Every element and word on the page should support that objective
The language used must be familiar and intuitive to the visitor
The next action to take must be obvious and attractive to the visitor
Did you catch that magic phrase?
Here it is… to the visitor.
Landing pages aren't an opportunity to talk about yourself or pat yourself on the back. They are a place to convey an understanding of your visitor, address their specific problem, and present your product as the best way to improve their current situation.
At the heart of every transaction is a person with a problem or some kind of ideal future state they are looking to achieve. Your job – and, by proxy, the job of your landing page – is to identify the visitors who have a problem you can solve, then present them with the ideal solution.
Moreover, when you're communicating with visitors in your target market, you have to describe the problem and the solution with words and graphic elements that are easy for them to understand.
Here's an example of copy that converts well, and why it is so effective…
This Snow Peak test boosted click-throughs by 63%.


"Stockists" is a common term for retailers in some countries, but it's not a term that is commonly used in the U.S.
Remember that fourth fundamental of landing page design?
"The language used must be familiar to the visitor."
That's what prompted us to test what would happen if we swapped out the word "Stockists" and changed it to something that felt more natural for American consumers – "Store Locator."


When the test was complete, the "Store Locator" version generated a 63% increase in click-through conversions for U.S. customers.
How can one word make such a difference? You know the answer: it's all about "them."
Beware the mindset that wants you to speak your own language. It's easy to default to your native language, technical jargon and "industry speak," or focusing too much on talking about your experiences and your qualifications, but it can hamstring your business performance.
Your success is very much dependent on your ability to speak your customer's language, not your own.
Here's another example, this time a violation of fundamental number five…
Present a clear path for your visitors to take.
Run enough tests and you'll discover an interesting phenomenon. Results aren't always obtained by changing the words on the page; there are times when you need to get rid of the words entirely.
In other words, sometimes you can add conversions or revenue by subtracting distracting or confusing elements from the page.
For instance, Xerox asked us to help increase the conversion rate for this toner add-on page. It's a simple layout. It's focused on one thing, and it uses language familiar to the visitor.
This page was losing sales, though, by introducing confusion. Those two blue lines under the top "Add to cart" button invite the buyer to go elsewhere.


That's like standing at the cash register with your wallet out – then the clerk asks whether you've tried the store next door where you might get a better price.
Manufacturers need to think about building strong relationships with retailers (we talk about that in our book, "Stop Marketing, Start Selling") but checkout isn't the time to re-route a potential customer to another distribution source.
By removing the extra text links around the Add to Cart buttons, Xerox saw a 20% improvement in engagement, 5% boost in products added to cart, and a 33% improvement in customers continuing through purchase.
That's not by adding anything, remember, but by removing a distraction. Here's the golden rule for landing page copy: If it doesn't need to be there, get rid of it.
Here's the golden rule for landing page copy: If it doesn't need to be there, get rid of it.
Click To Tweet
One more quick example, this one from the page of an entrepreneur…
A place for everything and everything in the right place.
Alex Genadinik is a serial entrepreneur.
His business app pops up in the #1 spot in a search for "business" in the Google Play store. Search for Alex on Amazon, and you'll see he has published 15 business books.
In the past, Alex has relied on a constant flow of new products to keep bumping up revenue, but this year he says he's going to put some energy into optimizing conversion rates for his existing products.
Let's see how much of this is sticking with you. I'll take a step back, and you can be the consultant.
So, how could Alex improve this section of his the discounts page for his Udemy courses?

Got any ideas?
You probably determined that he could definitely get the same message across with fewer words.
What else, though?
Would he be better off to move the social share icons to the bottom of the page? Probably.
How about the date? Does it lend itself to confusion? Do you wonder whether or not the discounts are still available? Is the date even necessary?
How much of what you see on this page is actually relevant and useful to the visitor?
Let's recap what we've learned about creating compelling landing pages.
First, let's revisit those five landing page development principles…
Every page is potentially a landing page
Every page should have

one

primary objective
Every element and word on the page should support that objective
The language used must be familiar and intuitive to the visitor
The next action to take must be obvious and attractive to the visitor
Which of these fundamental rules are your pages violating? What are you going to do about it?
Now, before you run off to make those improvements, take a moment to consider that magic phrase I shared with you earlier…
"To the visitor."
Regardless of what additions, alterations, or subtractions you make, avoid relying solely on your own perspectives and opinions. It's easy to assume that because "you are your own customer" that you know what's important to them, but gut feelings can only get you so far.
In the end, real-world consumers are going to decide whether or not to buy your product, and I'm willing to bet that there are way more variables or edge cases to consider than you're able to come up with during a brainstorming session.
Before you hit "publish" or kick off your promotional campaign, show your page to at least 5-10 people who are in your target market, but are likely to give you their unbiased opinion.
Ask them things like…
What is the first thing that grabs your attention on this page?
What do you think this page is designed to do?
What about this page is confusing or off-putting?
What about this page is attractive or endearing?
What would be your first step after landing on this page?
How do you think this page can achieve its goal more reliably?

You'll get the answers you need – all you have to do is ask the right questions.
To write landing page copy that converts and generate more sales from your website traffic, follow the five landing page fundamentals and make sure every word on the page is there to help your visitors get closer to a solution to their specific problem.
Don't throw up roadblocks like pop-ups, sign up forms, or discount banners.
Lay out breadcrumbs that help them get to their destination faster and more reliably.
Subscribe to our newsletter, Good Question, to get insights like this sent straight to your inbox every week.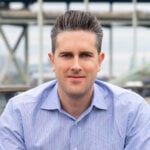 About the Author
Jon MacDonald is founder and President of The Good, a conversion rate optimization firm that has achieved results for some of the largest online brands including Adobe, Nike, Xerox, Verizon, Intel and more. Jon regularly contributes content on conversion optimization to publications like Entrepreneur and Inc. He knows how to get visitors to take action.