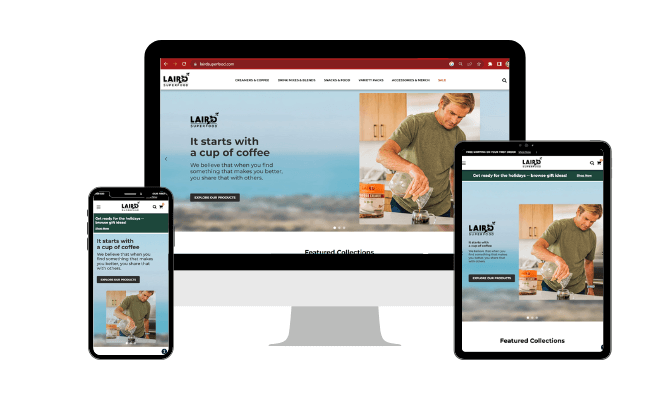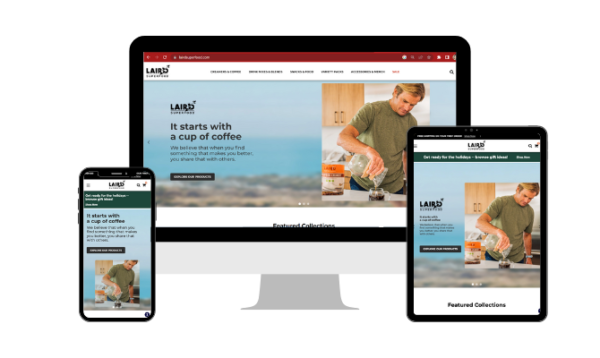 Conversion Rate Optimization
How Laird Superfood's Ecommerce Team Tripled Their Conversion Rate with a "Stay Curious, Test Everything" Mindset
At the heart of a successful ecommerce team is unending curiosity. There's a relentless pursuit to expose and resolve customer pain points over and over again.
Exemplary ecommerce teams leave no stone unturned, making incremental changes based on data and methodical testing.
To see it in action, look no further than the ecommerce pros at Laird Superfood: Alisha Runckel, Vice President of Ecommerce and Growth, and Angela Williams, Ecommerce Manager.
Alisha and Angela's "stay curious and test everything" mindset has contributed to a best-in-class ecommerce site, a robust subscriber base, and the tripling of their conversion rate, subsequently resulting in hundreds of thousands of dollars in incremental revenue.
We talked to them about the principles that led to their success and what it takes to go from having a few loyal fans to building a subscription empire with sold-out releases.
Laird Superfood: Plant-Powered & Delicious
Laird Superfood aims to provide great-tasting plant-based products that are high-quality, convenient, and available to all. Die-hard fans will know them for their original lineup of plant-based creamers, but in recent years they have expanded to offer premium coffee, baking mixes, and even snack foods with the acquisition of Picky Bars.
The company was founded on the idea that nourishing, plant-based foods can fuel you all day. It began when its founder, pro surfer Laird Hamilton, started adding plant-based foods to his morning coffee to increase his surfing performance. The result was a coffee blend with fantastic flavor and tons of energy.
In 2015, Laird and his friend Paul Hodge launched Laird Superfood. Today they still operate as if products are made for friends and family.
The company believes that the foods you eat should be good for you and the earth, and should enable you to perform at your highest level. They value integrity, authenticity, health, and performance.
A New Website & 3 Key Principles Laid The Foundation Of Laird Superfood's Success
Today, Laird Superfood has a model website that every ecommerce company would love to emulate. But it wasn't always that way.
When Alisha started at Laird Superfood, the company was small – just a handful of people on the corporate team. She joined to lead their marketing efforts and learned right away that their ecommerce website was full of disjointed code, and lacked the flexibility to test or change anything easily.
At the time, Laird Superfood was a one-size-fits-all, "batch-and-blast" brand. They didn't segment customers or investigate data cohorts. They had no way to personalize the experience for customers.
Alisha quickly understood that the company needed a clean slate. Alongside a contract developer, Alisha relaunched a new theme and migrated several systems to new apps better suited to the company's needs.
With a new site came the capability to test, learn, and implement. This was essential, as Alisha was determined to lead the team using three key principles:
Data-driven decision-making
Testing everything
Always listening to customers
Following those three principles at every step of their growth was foundational to their success.
"There are no silver bullets," she told us. "Ecommerce success is an accumulation of good decisions made over time".
One of the crucial good decisions Alisha made was hiring Angela. Snagged from the customer service team, Angela has a natural inclination toward solving problems for customers with the goal of endearing them to the brand.
With a new set of tools at her disposal, Angela quickly learned the value of testing and became fundamental to the ecommerce team. "This team would be lost without Angela," Alisha told us.
Laird Superfood was poised for success with a new site and a growing team. But as all clever ecommerce leaders know, those are just the first steps towards the ultimate goal of building a seamless customer experience that converts.
Fostering A Culture Of Experimentation On The Ecommerce Team
Wary of ego plaguing her effort to scale Laird Superfood's ecommerce vertical the right way, Alisha focused on the antidote: making sure the whole team embodies a "question everything" mentality. This mindset drives them to use the data, challenge their assumptions, and stay curious about website users.
"I think curiosity wins in this business," Alisha told us. "If you can stay curious and continue to ask questions, you're going to be successful. Asking, 'Why are they doing that? Why is that happening?' every day is so important."
Alisha knew that gut-based decisions are often based on inaccurate information. The only way to make smart, incremental changes is to base every decision on data.
"When people follow their gut instincts, it can be successful to a point, but if you're not testing it first, I think you're going to be very surprised. So we've prioritized testing for everything that we do."
After too many assumptions, you could end up building your website on a house of cards—making decisions based on incorrect assumption after incorrect assumption.
And without testing, if by chance you happen to be right, you don't know why you're right. But the why is critical to the learning process. You can't replicate an effect if you don't know why it happened.
"Sometimes it's better when you're wrong because you learn something new and that forms other strings of hypotheses," she says.
Take their navigation, for example. At first, they wanted to modernize the menu by consolidating everything under one Shop button. Consolidating categories under "Shop" would allow the team to make other important site destinations front and center.
After testing, however, they quickly learned that it wasn't the right approach for their brand. Their customers prefer to see those primary shopping categories broken out on the page. That was just one assumption they threw out thanks to testing.
In order to foster a culture of curiosity and experimentation in the team, Alisha and Angela place a high value on collaboration and asking questions. They're politely critical about everything, no matter how small or seemingly irrelevant. They shop online and explore their competitors throughout the week for inspiration, then share their ideas in a weekly brainstorming session.
"Nobody feels like they can't ask questions," Alisha says. "Nobody feels like they don't have a voice. As a manager and a leader, that is – by far – the most important thing."
Now It's Your Turn
We leverage data to increase ecommerce conversion rates for leading brands. Let's talk about putting our data-backed design to work for you, too.
Using Data To Understand The Customer & Build A More Personalized Experience
Alisha and Angela's curiosity-first mindset infiltrated every component of the site: the navigation, header, footer, product filtering, the type of homepage content, product detail page structures, and more.
"We prioritize the user's experience on our site. So, we focus on projects that will improve their experience, whether that be adding information, improving flow, or making it easier for customers to find what they're looking for," shares Angela.
No element, image, or bit of copy was spared from their consideration. Even seemingly simple elements, like the language of their shipping threshold offer are tested.
"[Testing the shipping threshold messaging was] just a simple test, but one that allowed us to use the right language that resonated the most with our customers," Angela said. It seems like a small element, but it helped the team better understand what the customer values.
While they continued to finetune their site with incremental changes (like tweaks to messaging) the Laird Superfood team simultaneously took on mammoth projects aimed at delivering a more personalized customer experience.
For example, together, Alisha and Angela built Laird Superfood's Daily Ritual Quiz. If you're new to the brand and you've never tried their products, the quiz will help you find the best products for your needs, based on your responses. At the end, you get the chance to subscribe to those products. These subscriptions offer a number of perks, like free coupons, extra reward points, and more. It's a powerful way to help new customers find exactly what they need.
The quiz certainly wasn't easy. It required a number of workarounds and customizations, especially when it came to taking payment. But the results are undeniable. They acquired thousands of new subscribers in the first month.
What's more, the quiz documents user responses and builds a profile that helps them personalize future content and offers within their CRM. If a user says they don't like turmeric, Laird Superfood will never talk to you about turmeric. If the user likes sweet foods, Laird Superfood will focus its messaging on the sweetest products to that user.
These initiatives provide an exceptional experience for their users and collect valuable data that they can use for ongoing relationships with customers.
And ultimately, they increase conversions.
Success Working With The Good On The Conversion Growth Program™
In many ways, The Good is a third player on Laird Superfood's ecommerce team. There is a shared perspective that to optimize your website for conversions, you must start with data, research, and listening to the customer.
When Alisha was originally exploring conversion optimization partners, she immediately recognized The Good's data-centered mindset and the appreciation of incremental change that were the foundation of her own growth philosophy.
During the first conversation, "there was no doubt in my mind that working with The Good was the right decision for us to make," she said.
Both teams are highly collaborative, each offering testing ideas for improvement. The Good then designs and develops variants for testing and analyzes the data being collected.
"The Good has definitely been pivotal in our increase in conversion rate," says Angela. "We rely on them for a lot. The concepting, the design for the test, the execution, and then analyzing the A/B test results to see if we should run iterations or implement winning tests on our website. That partnership has been really pivotal in our success so far."
The results are undeniable.
Since 2019, Laird Superfood and The Good have implemented 57 experiments with a win rate of 54%.
This year so far, Laird Superfood's ROI is 17:1 (meaning they earned $17 for every $1 they spent).
When Alisha and Angela started working with The Good, their conversation rate was about 2.5%. In October 2022, it was around 7.15%. That's almost triple!
These results came from incremental changes and the relentless "test everything" mindset we keep mentioning.
For example, one test focused on replacing an unnecessary element with social proof. Through a combination of preference testing, competitive analysis, and A/B testing, The Good helped Laird Superfood create a new homepage design.
With the validation of A/B testing, Laird Superfood and The Good removed out-of-place "Add to Cart" buttons and replaced them with each product's star rating. This helps users understand the degree that other users like those products (social proof).
The results were a 6.63% uplift in conversion rate, which is incredible for such a seemingly small change.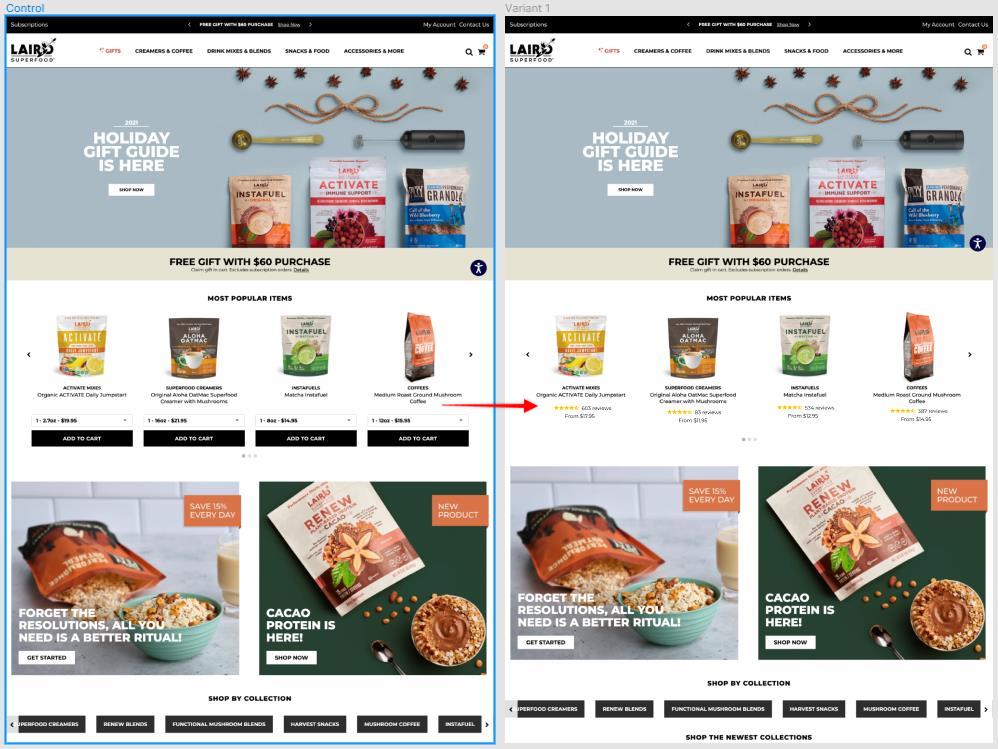 To be clear, this was just one variant of many experiments to find the highest-converting version of this element. Good testing requires testing many ideas to learn about your users.
Most importantly, small changes like this produce valuable information that can be used on subsequent tests. We learned that Laird Superfood customers are motivated by social proof, specifically ratings and reviews of other customers.
So, this one test could lead to a series of social proof experiments that influence countless elements of the ecommerce store and all of the business's marketing activities, thereby improving the customer experience and driving more potential customers to product detail pages.
A Powerful Partnership With 17:1 ROI
Alisha and Angela believe working with a collaborative and inspired agency is one of the many smart moves that made Laird Superfood successful.
Small changes to the conversion rate, when stacked up, can unlock serious revenue, but only if you abandon your assumptions and approach every opportunity objectively.
"Your conversion rate is so important," Alisha told us. "If you have a 2% or 2.5% conversion rate, you're leaving 97.5% percent of the people out. So if you can capture even half a percent more, that's meaningful. And it pays for itself."
Together, the ecommerce team at Laird Superfood and The Good turned the site into a conversion beast that emphasizes the customer experience. They used data to make smart decisions that boost the customer experience and let incremental changes add up over time.
Alisha calls their partnership with The Good a "no-brainer" and The Good feels the same way. Alisha and Angela's culture of curiosity, objective thinking, and methodical experimentation make them powerful ecommerce experts.
And something we all agree on: the key to increasing conversions is to "stay curious and test everything."
Now It's Your Turn
We leverage data to increase ecommerce conversion rates for leading brands. Let's talk about putting our data-backed design to work for you, too.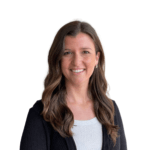 About the Author
Caroline Appert
Caroline Appert is the Director of Marketing at The Good. She has proven success in crafting marketing strategies and executing revenue-boosting campaigns for companies in a diverse set of industries.