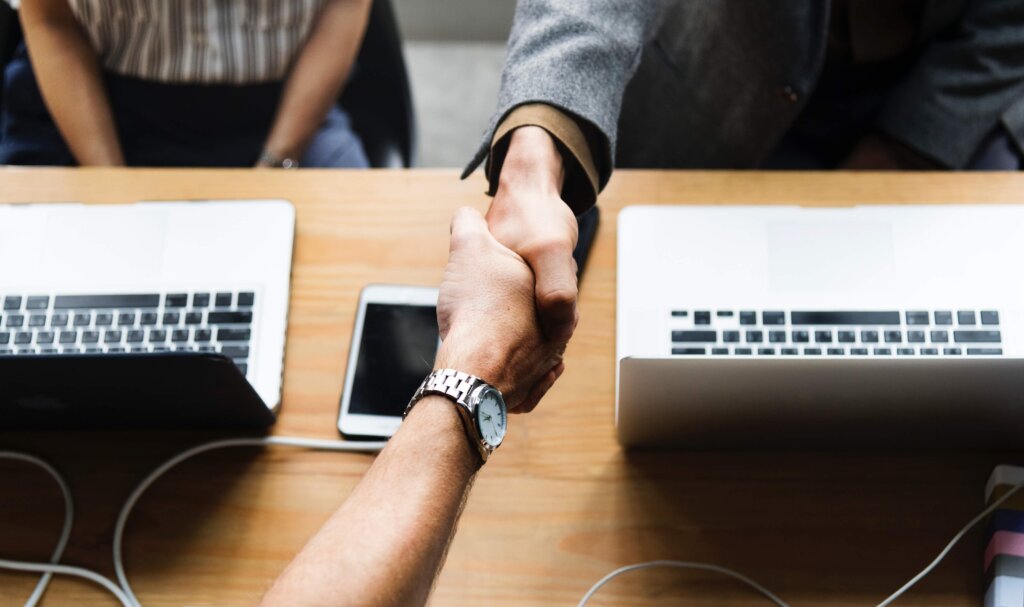 Articles
Website Credibility – The Best Rules and Tips for Building Trust
First-time visitors to your website quickly decide whether or not to stay. Does your ecommerce or lead-generation website stand up to a credibility test?
You've seen this phrase quoted online and offline. You're heard it in sales department meetings, and you may even have said it yourself: People buy from those they know, like, and trust.
It's one of those things that sounds plausible… but it's not true. Not all of it.
Here's the truth: People buy from those they trust.
Period.
Think about it.
Let's say you're at a regional event. You've come across a vendor you know from your high school days. He's an old friend. You know and like him, but you also know he's prone to say things that aren't quite true.
He's pitching free chances to win a timeshare condo. Do you put your name in the pot, knowing you're giving every salesperson who gets that lead, from now to eternity, the ability to use your phone number to try and set up a sales pitch?
Probably not.
You know and like the salesperson, but you don't trust him very much, and you definitely don't trust the old "sign up to win" tactic he's using to build a list of prospects.
You've been burned by it before.
The same concept is in force on your website. If visitors don't trust you, they're much less likely to buy from you – no matter how attractive your prices or your promises.
Does your ecommerce or lead-generation website stand up to a credibility test? Are you leveraging the primary tactics that build credibility?
Does your #ecommerce or #leadgen website stand up to a credibility test?
Click To Tweet
Keep reading and find out. Your business depends on it.
The First Test of Website Credibility – Am I In the Right Place?
First-time visitors to your website quickly decide whether or not to stay. Initially, that decision will depend on how well your site functions and individual expectations.
If the site takes more than a few seconds to load, many will leave without ever seeing your content. If some of your visitors are looking for hiking trails and you sell hiking boots, they may not stay because of irrelevant search findings.
Once the technical and relevancy tests are passed, though, shoppers will judge your site on ease of operation (can they find what they're looking for) and the perceived level of trust your website imparts.
Your sales will be directly related to the credibility of your site, your products, and your offers.
Your sales are directly related to the credibility of your site, your products, and your offers.
Click To Tweet
Specifically, shoppers need to be confident about these three things before they buy:
Confidence their transaction will be secure
Believe your products are truthfully described
Convinced you will deliver on your promises regarding shipping and guarantees
Your ability to establish that credibility will depend on how your business is presented online. Even visitors who arrive pre-sold by referral will hesitate if your site doesn't look trustworthy.
Part of their perception is about usability – we tend to trust those who obviously know what they're doing – and part of that is psychological and subliminal.
The first thing prospects will establish is that they're on the right website and that it's a helpful website – not a threatening website.
Some of that will be visitor-centric.
A city dweller looking for cowboy boots to wear to the local dance club might have a high trust level in a posh department store look. A rancher looking for work boots, on the other hand, might prefer a western outfitter.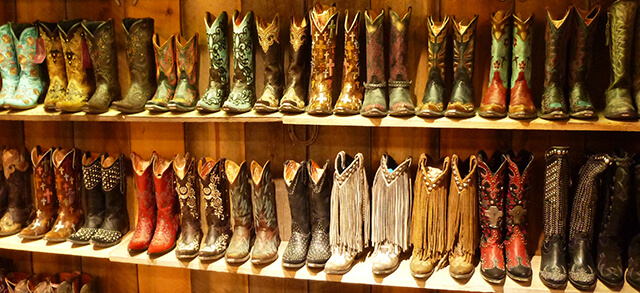 Website Credibility Tip #1: Know your best customers and cater to them. Build the user experience and content strategy that speaks trust to your particular audience. Your first job is to establish that you are exactly the kind of store your prime prospects seek.
Know your best customers and cater to them.
Click To Tweet
Here are some of the factors contributing to place credibility:
Make the overall feel of your site appeal to your primary customer base. We've seen companies hire designers who have great ideas, but poor knowledge of the audience. The results are invariably disastrous. You'll see few cowboys buying their jeans at Bergdorf Goodman. And you'll see few socialites purchasing a dress at Wilco Farm Store. Trust and credibility are the unspoken factors for both – even where the product is the same brand and design.
Post the name of your business and your contact information clearly and make it easy to locate. Prospects want to know you are real. And real companies have physical addresses and phone numbers, not just email addresses.
Use the same language and terminology on your site your primary audience uses to describe your products and services. Use industry-speak only where your customer would do the same. Shoppers trust language they understand. They don't want to have to consult a dictionary to understand your descriptions or offers.
Proofread your copy for grammar and spelling. If you can't be trusted to spell a common word correctly, how can shoppers trust you to get the order right? We've even seen educational sites with misspelled words. That's a prime example of a confidence sinkhole. The more capable you are of getting the simple things right, the more your visitors will believe you can get the bigger things right.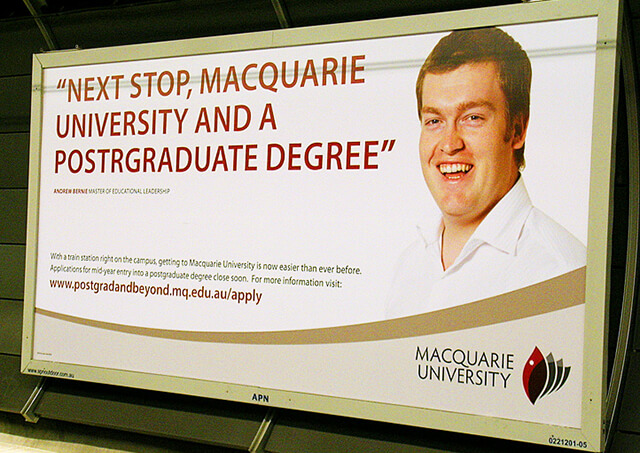 Highlight your return, refund, and satisfaction guarantees. Shoppers want to know they can trust you, and indicating your willingness to stand behind your products absolutely is an excellent way to build that trust.
The Second Test of Website Credibility – Are These the Right People?
The rancher likes the western store feel, the socialite likes the upscale feel (generalities, yes, but let's belabor the point), once the general location is established, your visitors will want to know more about the proprietor of the store.
Website Credibility Tip #2: "Know" and "Like" are important to ecommerce, but they are never standalone qualities; they're always tied to trust.
Your job is not to brag and it's not to woo. Those who liken sales to dating tend to forget that one wrong move can lead to a sound slap in the face instead of a goodnight kiss.
Visitors work from the top down: your site, your business, your people. Every touchpoint should help build the confidence and trust.
Here are examples of how to do that:
Make your About page special. Get personal. Know your audience and relate to them in a way that builds confidence. Ecommerce businesses sometimes think the About page is just a required placeholder. It is not. Tell your brand story. Build affinity. Let your visitors know you care about establishing clear communication. About pages are like sitting down for a cup of coffee or tea together. They can build the bond between you and the prospect, or they can hurt credibility.
Be real, not ridiculous. Beware of copywriters who love stacking on vague descriptors. Shoppers confronted with claims like "The very best quality money can buy!" quickly lose all hope you'll be upfront and honest with them. Your new line of fishing rods may have been tested and proven "100 times stronger than carbon fiber," but you'll lose credibility by claiming the rods are "unbreakable."
Be helpful, not pushy. You don't like to feel pressured to buy, and your visitors don't like it either. There may be a fine line helping shoppers advance down the sales journey and prodding them along with a stick, but most visitors will feel the difference, even if they can't express exactly what it is. Every time a pop-up ad makes it plain to the visitor your concern is more about getting a quick sale than providing value to your customers, you lose credibility.
Show photos of your people. Don't stop at headshots of your CEO and officers, show behind-the-scene shots of your customer service people helping solve problems, your production line getting orders ready, your developers working on the latest challenge. People like to do business with people, not with brands. The more personal you are, the more opportunity you have for building trust and confidence (a.k.a. website credibility).
Brag about your company and your people. Show visitors you're proud of who you are and what you do. Are your products locally made? Say so. Displaying confidence – as long as it's not unfounded confidence – is one of the secrets to getting others to be confident in you. Never state something that isn't true, but never hold back something that isn't. After all "It ain't bragging, if it's true!"

The Third Test of Website Credibility – What Do Others Say?
Social proof is a huge persuader. Your visitors will believe what their peers say quicker than they'll accept the claims in your sales copy.
Your visitors will believe what their peers say quicker than they'll accept the claims in your sales copy.
Click To Tweet
Don't stop at posting customer reviews, though. Add other types of third-party content to build credibility in the eyes and minds of your visitors.
Website Credibility Tip #3: What you say about yourself builds consumer knowledge. What others say about you builds consumer confidence. Strong credibility requires both.
Here are social/third-party proof ideas to help boost website credibility:
Show logos and lists of customers and clients. Positive reviews and referrals with photographs and names are like money in the bank to ecommerce websites.
Show logos and lists of news organizations who've written about you. Don't claim the logo of a publication without warrant, though. Paying for an ad in a magazine, by the way, doesn't constitute their endorsement. Getting caught in an attempt to mislead visitors is a quick path to losing credibility.
Show snippets of headlines and stories that establish your abilities. If you aren't yet mentioned in a feature article, make it happen. Every company has or does things worth being talked about, but you may need to help that conversation along.
Don't censor unflattering reviews – they add to credibility. Products and websites with all 5-star reviews look hokey. When you do get a negative review, answer it sincerely and without defensiveness.
Display trust symbols that illustrate your site's security precautions, your business association memberships, your awards, and such.
List websites and/or link to articles on websites that highlight your company.
The more reviews and star ratings, the better. If you're getting too many negative reviews, that's more likely a customer service problem than a public relations problem.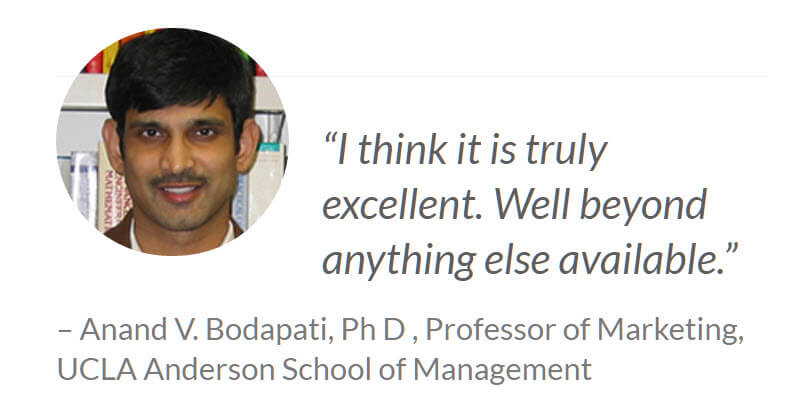 How Is Your Website Credibility?
You'll buy groceries from a store, even if the checkout person is a grouch. But you won't buy groceries from a store if you don't believe the products are safe – even if the cashier is friendly and helpful.
The same principle applies to your ecommerce or lead generation website. You absolutely must establish website credibility in order to optimize conversion rates and maximize sales.
Your visitors need to know they're in the right place with the right people. And they need to verify their conclusion by confirming that others feel the same way about you.
For a no-cost evaluation of your places where your credibility and social proof may falter, take advantage of The Good's free Stuck Score™ here: Score Your Site.
Resources: