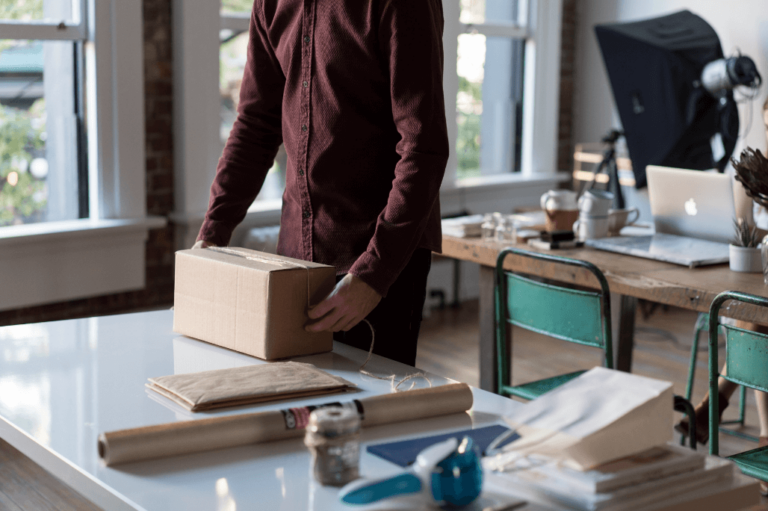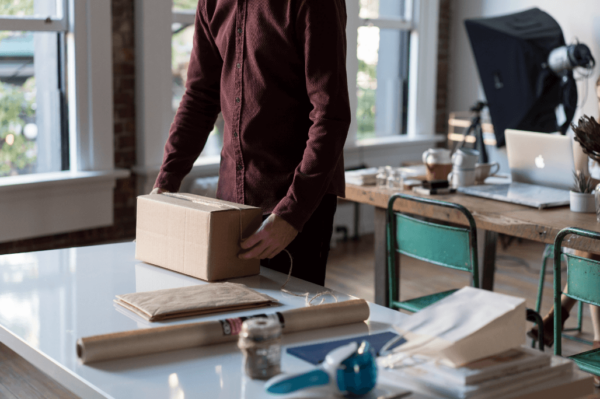 Data & Analytics
The Future of Ecommerce in 2020: Six Trends to Watch
We'll be addressing the trends and opportunities that we've identified in the ecommerce industry for the coming year.
The ecommerce industry is in a perpetual state of change. If you want to maintain a competitive advantage against competitors, it's crucial that you stay on top of industry trends and developments.
This Insight will take a close look at the trends and opportunities in ecommerce, as well as the things we anticipate to lose traction in the coming year. Understanding movements in the industry plays an essential role in sustaining a profitable online business. This report is designed to get you up-to-speed on the latest developments in ecommerce, and set your company up for success throughout the year.
Trends and Opportunities
We'll start by addressing the trends that we believe will dominate the ecommerce industry this year. While we don't recommend basing your strategy or customer journey purely on trends and "best practices", they can help inform you of what consumers are expecting from DTC brands and how you can set your business up for success moving forward.
1. Building Relationships with Customers Off-Site
By this point we're all familiar with the term, conversational marketing. But what does it really mean? And is it really becoming a key piece to running a successful ecommerce store?
We believe that it is, and in 2020 it's what consumers will expect from digital brands. There's no patience for automated responses anymore, consumers want 1:1 conversations with brands, from the comfort of their mobile devices.
Conversational marketing refers to having 1:1 personal conversations with your customers – meeting the customer where they're at instead of bringing them to you. Conversational marketing can take the form of live chat, text messages, Facebook Messenger, 1:1 emails, and a variety of other different forms. The one thing that links them all together is the personal connection between the customer and your brand.
Here are three ways you can keep up with the trend of conversational marketing:
Implement live chat: If you don't already have a chat function on your site, it's time to invest in one. Research from 2019 showed that 33 percent of American adult consumers have used online chat to interact with a business in the past 12 months. Customers don't have the time (or patience) to search your site for how to get in contact with you. If they have a question, they want it answered immediately, and live chat windows – whether they're with a real person, or a bot – can help customers get their questions instantly.
Utilize Facebook Messenger: Messenger is becoming a great way for brands to connect with customers on social media without having to pay for advertising. If Facebook is one of your primary social media channels, it's time to set up Messenger live chat functionality. The goal is to engage the customers where they are, not force them to seek you out.
Start texting your customers: SMS texts have become a great way to keep customers connected to your brand, and allows you to personally deliver details about upcoming sales and promotions directly to their phone. We tend to perceive this approach to conversational marketing as slightly aggressive, but with SMS open rates beating email nearly 5x over, it's certainly worth trying.
2. Offering Buy-Now-Pay-Later Payment Options
We're anticipating buy-now-pay-later (BNPL) payment solutions to increasingly gain popularity among ecommerce brands. Layaway, the outdated in-store system of shopping where customers can pay for products over an extended period of time, has been revamped for the digital age. Companies like Afterpay, QuadPay, Laybuy, Sezzle, Affirm and Klarna, are leading the BNPL trend that's sweeping across the younger (aged 18-30) consumer demographic.
To satisfy the consumer's need for instant gratification, more and more of these companies have been emerging and integrating themselves into some of the largest ecommerce stores. Moving into 2020, these alternative payment solutions will be a significant opportunity for ecommerce businesses as there's no real risk involved for the merchant. In 2019, Paypal, Apple Pay, and Android Pay, are all essential payments solutions to offer customers, but we predict these buy-now-pay-later options will become equally as important to offer in the future.
Looking at recent data about BNPL arrangements, we've noticed that growth for these services has almost quadrupled in terms of active users and monthly transaction value. In 2015-2016, there were an estimated 400,000 users engaging in BNPL arrangements, but in 2018 that number rose to over 2,000,000 users (see Figure 2). If this growth continues into 2020, we'll begin to see more and more online retailers offer this "pay later" solution for their customers.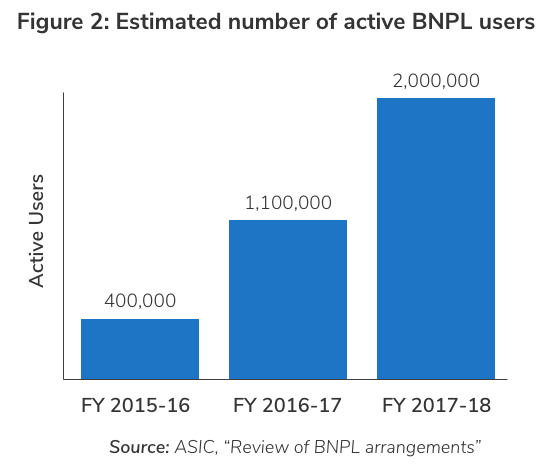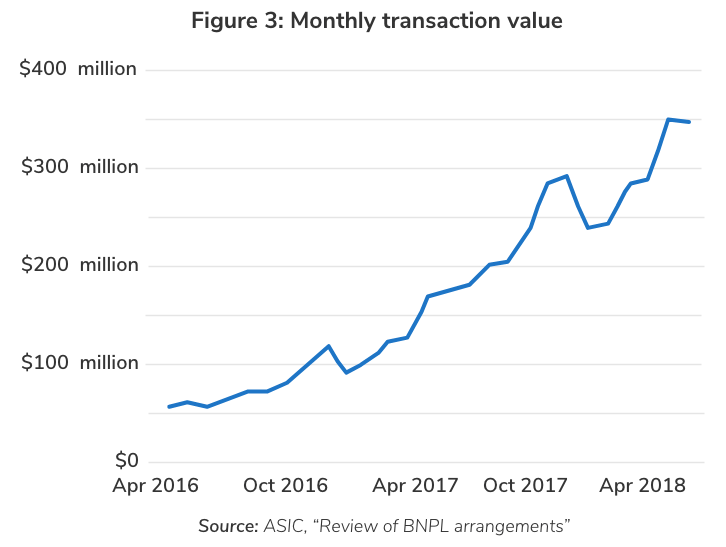 3. The Voice Search vs. Visual Search Debate
Over the last several years, visual search and voice search have rapidly grown in popularity as the technology rapidly improves and becomes more widely accessible. With the mass adoption of visual search by some of the largest online brands (Wayfair, Pinterest, Amazon), we predict that voice search won't live up to the expectations that every SEO marketer had for it just a few years ago.
Even with voice-enabled devices like smart speakers growing in popularity and integrating into our everyday lives, consumers don't seem to be using them to browse for products, they're looking for a single, definitive result. The customer journey stops after asking a simple question or ordering a specific product. This is where visual search wins against voice search. Visual search provides the user with a variety of visually similar products, allowing them to browse for exactly what they're looking for. Visual search provides the user with a highly specific set of results that a single text query wouldn't be able to do.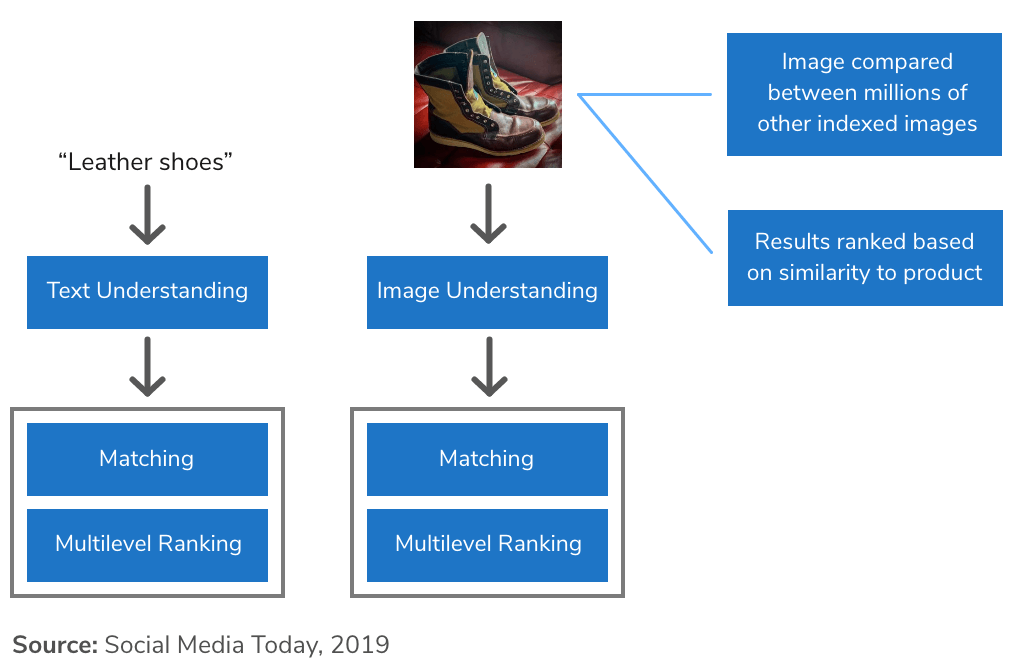 There are also many UX problems with voice search that have yet to be fixed. When using voice interfaces, we tend to hold the same expectations that we have for a conversation with a human being. Unless you're speaking very clearly, voice recognition technology has a difficult time deciphering mumbled or slurred words. There are also complications involved with users that may have thick accents or a speaking disability that hinders them from being able to articulate words clearly.
While voice search will indefinitely remain a useful tool for ecommerce businesses, it won't become as integral as visual search moving into 2020. Until the technology improves and gives users more of a reason to use it—other than for single-answer search queries—we don't see it rising to the potential that it was initially slated to have.
Subscribe to our newsletter to get more just like it, sent straight to your inbox every week.
4. Growth of Amazon Advertising for Amazon Vendors
It should be no surprise that Amazon ad revenue will continue to grow exponentially in 2019. For the last several years, Amazon's ad revenue has shot through the roof, positioning them as the third largest digital ad entity behind Google and Facebook.
U.S. digital ad spending is projected to reach $129 billion in 2019, which will make up over 50 percent of total media ad spending. In 2019, Google and Facebook's joint share of the digital ad market will reduce, but they will still retain the largest share of digital ad revenue in the U.S. (roughly 60%). We anticipate that Google and Facebook's share of digital ad spending will continue to decrease in 2020 as Amazon rapidly catches up.
That being said, we still firmly believe in the value of on-site selling, even while every ecommerce retailer is battling for the top spot on Amazon. The on-site experience will always be foundational. If you try to build your entire business on rented land (Amazon), your sales margins will take a major cut and you'll be stuck pumping a large portion of your revenue back into ad spending just to keep up with the competition.
If you aren't balancing ad spending between your own site and Amazon, Google, and Facebook, you risk not developing a meaningful connection with your customers. It's a lot more difficult to cultivate loyal customers on a platform that isn't your own, so if you do choose to invest heavily into digital advertising for Amazon (or any other platform), make sure you're balancing it with ads directing customers to your ecommerce site.
5. Email Marketing is Not Dead
While many digital marketers and ecommerce managers alike are saying that "Email is dead", we believe that email marketing will carry into next year as one of the most effective methods of communicating with customers, especially for ecommerce businesses. Despite more dynamic and personal methods of marketing emerging in recent years, email remains to be beaten in terms of visibility and efficiency.
Looking at data from 2019, you can see that email remains as the top method for consumers to communicate with brands (see Figure 1). Usage of email marketing has increased incrementally from 2018-19, and we anticipate this growth to continue into 2020.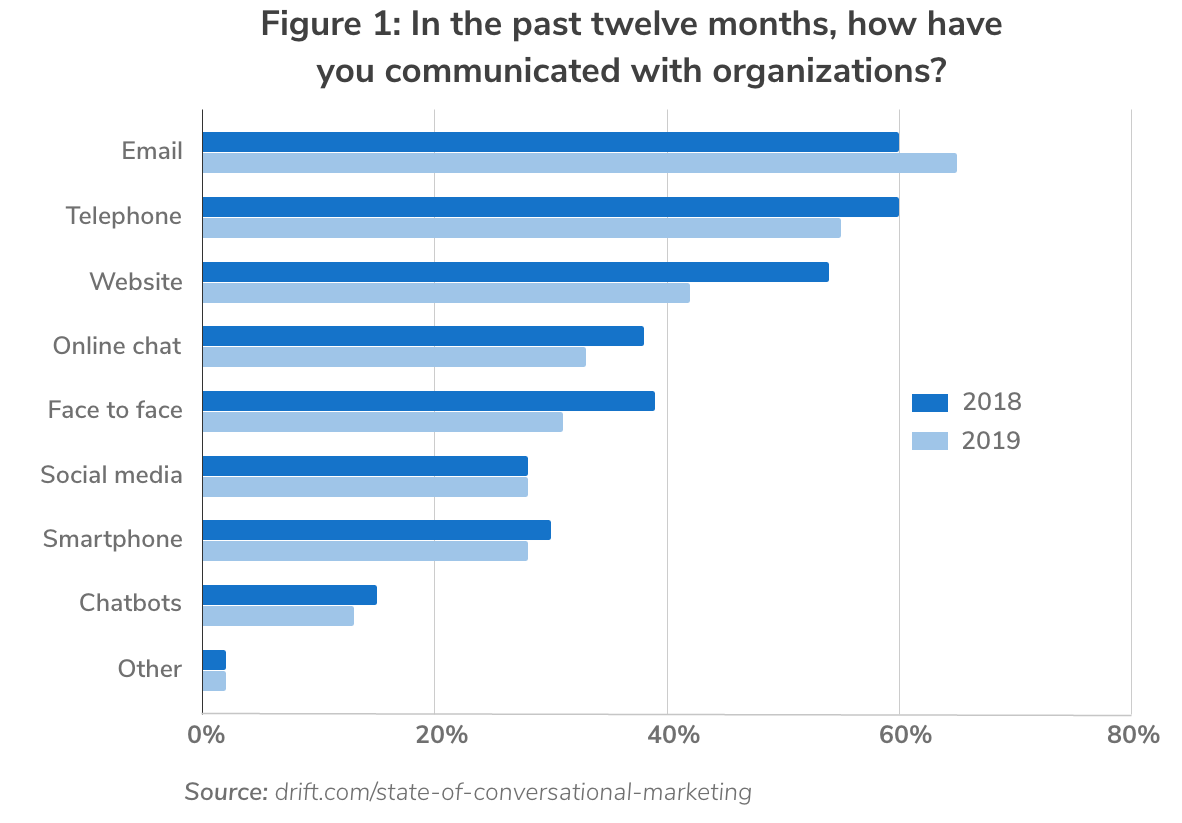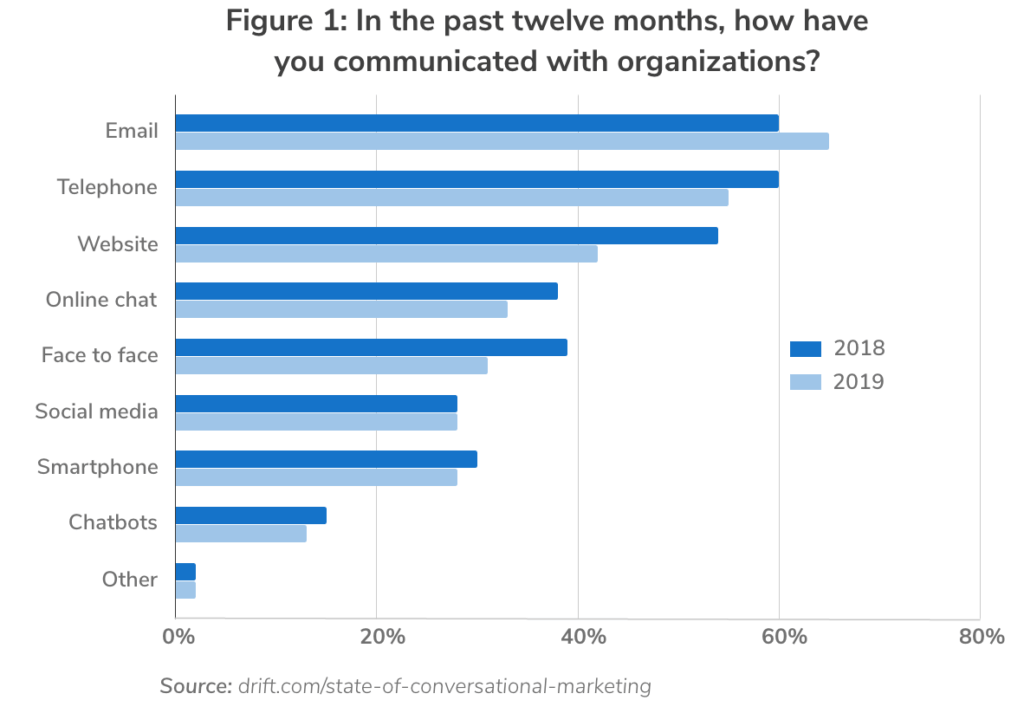 This doesn't mean that email will always be the most effective method of marketing to consumers. Each brand has its own unique audience and marketing approach that works for them. But in general, email continues to be one of the most efficient methods of establishing a connection with customers, and will continue to do so into 2020.
6. Digitally-Native-Vertical-Brands Are Dominating
More and more brands are realizing that the multi-level distribution chain model is a thing of the past. In the last few years we've seen digitally native vertical brands (DNVBs) like Glossier, Casper, and Bombas break free of the traditional mold of ecommerce. Brands are realizing that all consumers really want are reasonably-price, high-quality products, shipped directly to their front door. Instead of having to split profits between a distributor, wholesaler, and retailer, DNVBs are selling directly to the consumer and enjoying the benefits of greater margins.
Where most of the DNVB appeal comes from is the intimacy the customer gets with the brand. You simply can't get the same buying experience from a big-box retailer like Walmart or Target. Consumers are willing to pay slightly more for products if it means they're supporting a brand that they can connect with.
Social media has become the catalyst for rapid growth of DNVBs. Rather than investing in traditional advertising (print, television, etc) DNVB brands have turned to social media to reach their target audience. The reality is that DNVBs are the brands of the future, but the future isn't quite here yet. Over the next few years, anticipate DNVBs to dominate the ecommerce market, pushing out the traditional brands that rely on a multi-step distribution chain to get their products to consumers.
Trends to Avoid
In addition to covering the opportunities we see in the ecommerce industry, we thought it'd also be important to also mention the trends to avoid.
Note: If you fervently support any of the things we mention in this section, that's okay! We'd love to hear your perspective. Feel free to leave a comment telling us why you think we're wrong.
1. Social Commerce
Every digital marketer thought social commerce was going to be "the future" just a few years ago when it was introduced by platforms like Facebook and Instagram. Giving consumers the option to purchase products directly on a social media site? The technology sounded like a goldmine for ecommerce companies, but unfortunately it didn't catch on as we all assumed it would. Research has shown that about 82 percent of consumers have yet to utilize features like a social buy button to buy directly through social media.
The brands that are succeeding with social commerce have already built a community of dedicated followers through social media, and are capitalizing off the brand equity they've worked to accumulate. If you're a brand that hasn't previously invested in digital advertising or has an established social following, breaking into social commerce will be a hurdle not worth your time or resources.
Instead of investing in putting your product catalog directly on social media, opt to bring social on-site. Embed Instagram pictures in your PDPs (see Tuckernuck example below). Leverage user-generated content as much as possible to establish trust and credibility between your brand and the customer.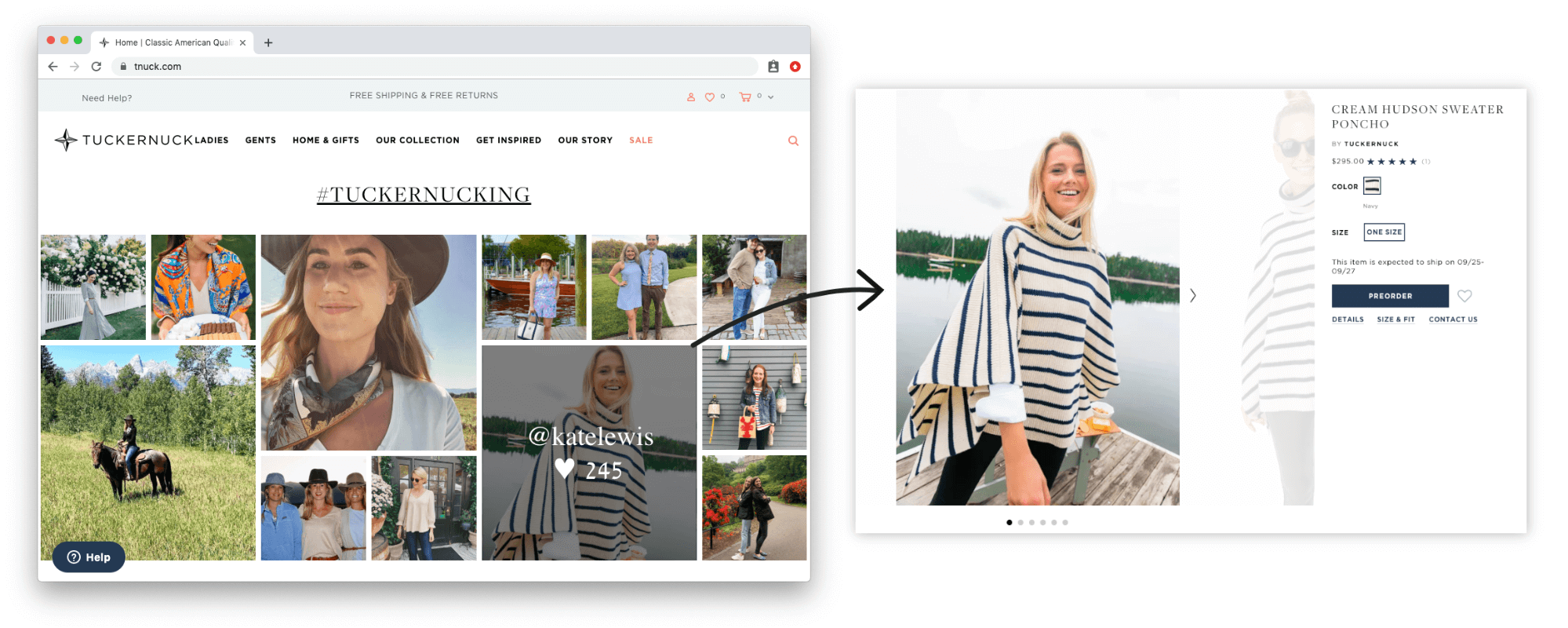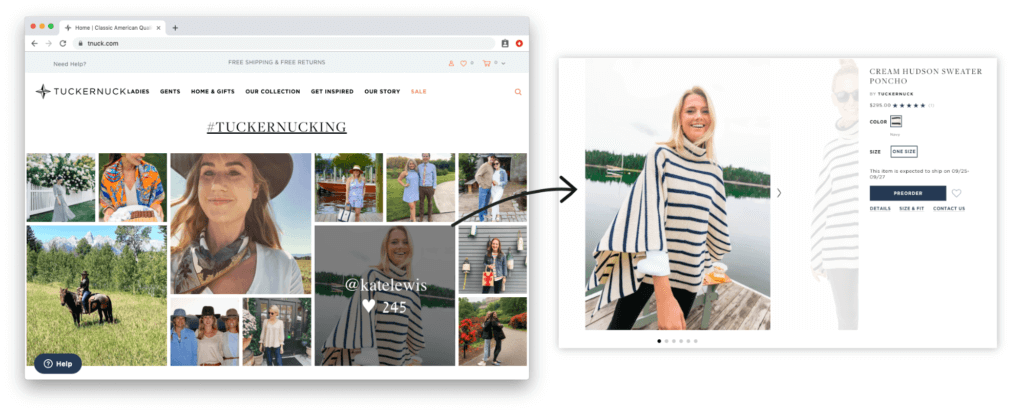 2. Spin-to-Win Wheels
Here's what we know: through countless A/B tests on numerous ecommerce sites, spin-to-win apps consistently fail to have any significant impact on conversion rates. Despite their unique approach to capturing users' attention, they've become an irritating aspect of the customer experience that only serve to add friction to the buying process.
When the eye-catching spin-to-win wheels took the ecommerce industry by storm just a few years back, they seemed like the perfect solution for collecting customer emails and keeping users engaged on-site. Unfortunately, they quickly proved to detract from the user experience rather than enhance it.
If your site is struggling with above-average cart abandonment or a high bounce rate, don't rely on a spin-to-win app to help fix that problem. There are a variety of strategies you can use to help combat these issues that have a much higher success rate than a spin-to-win wheel.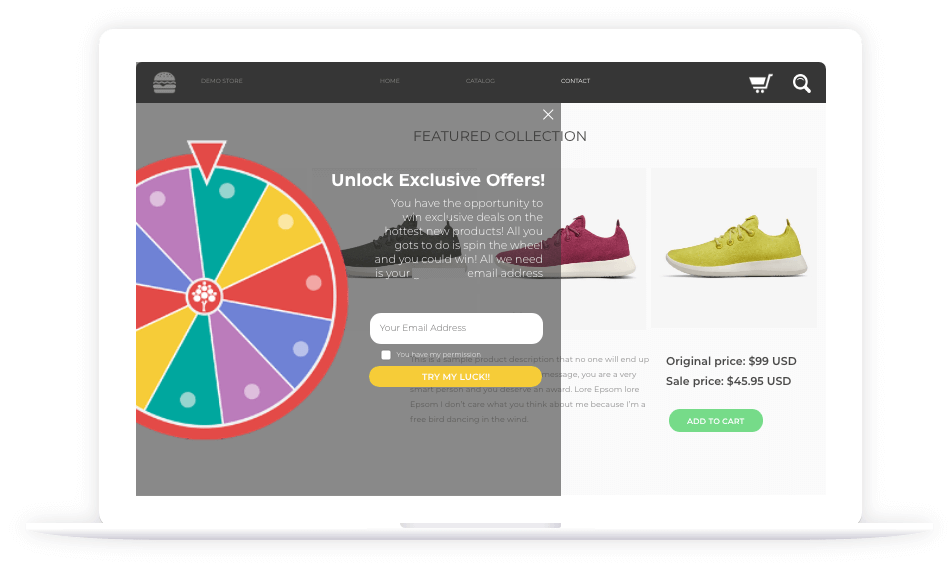 3. Live Sales Popup Notifications
Another trend we're hoping to see less of this year is the live sales popups that have been sweeping ecommerce sites for the last several years.
The idea behind the feature makes sense, provide customers with "live" social proof to help encourage them to complete a purchase faster. At The Good, we've tested adding and removing this feature (on numerous sites) and the universal results have been that the sales popups have relatively no impact on conversion rates. The point of social proof is to reinforce the customers decision to purchase a specific product/service. With the sales popup, you're essentially throwing random sales information at the user in hopes that it builds trust with your brand.
Speaking from our own experience, we recommend any ecommerce website that's using a sales popup to remove it andtry a different strategy to help bolster social proof.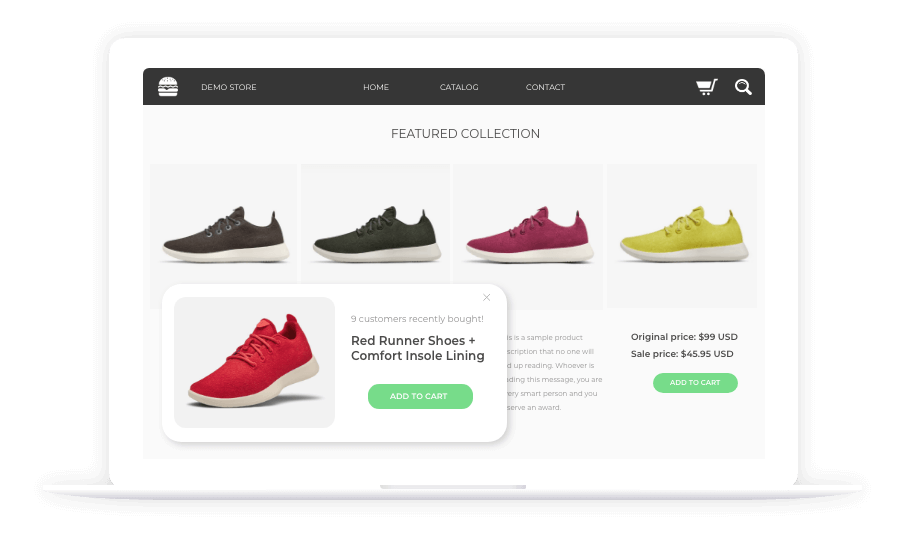 Setting Your Business Up For Success
The ecommerce industry is in a perpetual state of change, and as a business owner it's crucial that you stay up-to-date with the latest trends so you can maintain a competitive advantage over your competitors.
If you're actively working to stay ahead in your industry, you may want to consider looking into a conversion optimization program. We offer a free landing page teardown for ecommerce business owners looking to improve the conversion effectiveness of their website, sign-up for your teardown here.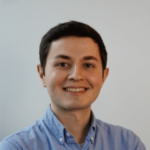 About the Author
Rudy Klobas
Rudy Klobas regularly works to produce insightful, informative content and copywriting designed to help ecommerce leaders increase conversions.