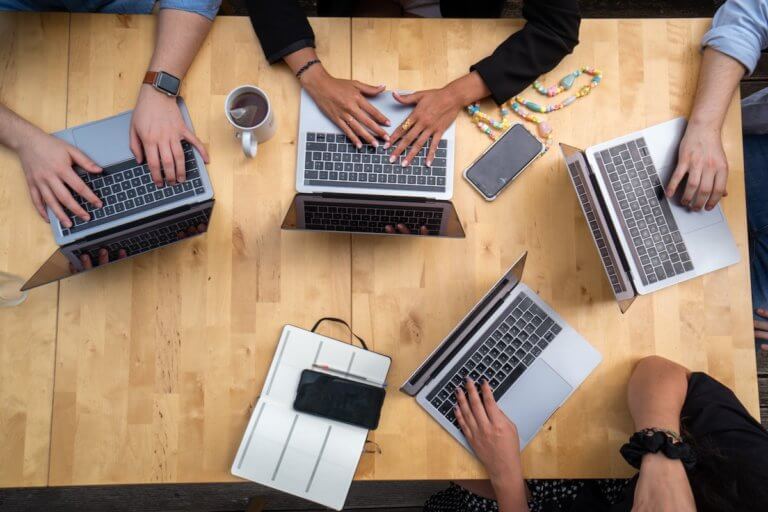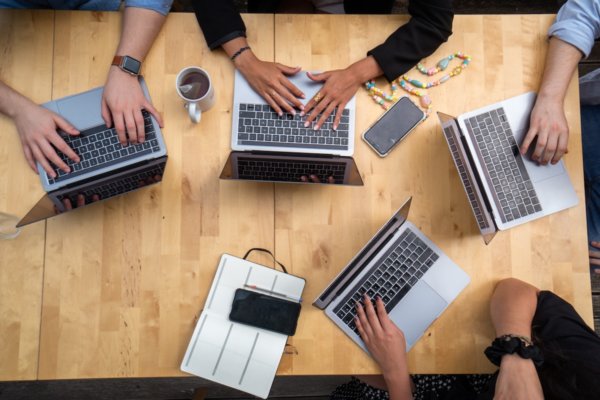 Conversion Rate Optimization
A Step-by-Step Guide to Evaluating Conversion Rate Optimization Agencies
Here are the steps you should be taking to evaluate if conversion rate optimization agencies and full-service marketing firms are a good fit for your company.
Your conversion rates are dwindling, or maybe they've been stagnant for a while. You're keen to change that, but you have limited internal resources–what's the solution?
Teaming up with a conversion rate optimization agency can provide the expertise, extra hands, and consistency you need to break out of your conversion rate plateau.
Conversion rate optimization is a proven process involving very specific steps, tools, and methods. You can't wing it or rely on creative ingenuity. Those who know and adhere to the proven CRO process create online success. Those who don't usually make things even worse.
This is why it's crucial to choose the right agency for you. Aside from finding a CRO agency that's renowned for what they do, you want to team up with an agency that's got your best interests at heart and can pivot to meet your unique needs.
The Importance of CRO in Generating Sales and Revenue
Customer experience is everything. Fierce competition and changing consumer expectations mean shoppers today will only buy from brands that make it easy to do so with an enjoyable customer experience. In fact, companies that invest in CX outperform others and conversion rate optimization is a key piece in that puzzle.
Brands have been quick to see this in action: take a household name such as Airbnb crediting their focus on user experience as one of the key strategies that propelled a $10 billion valuation.
Brands that have worked with us at The Good have enjoyed dramatic results. Swiss Gear generated a 132% YoY increase in revenue with our Conversion Growth Program™, while Easton Baseball increased revenue by a whopping 240% with the same program.
But choosing the right conversion rate experts to work with plays a big part in your success and results. Lots of full-service marketing firms say they do CRO, but how do you determine if they really know what they're talking about or if it's just a bullet point on their website?
After all, anyone can talk a big CRO game, throwing around terms like "A/B testing" and "statistical significance". But how can you be sure that they can solve your problems?
7 Practical Steps to Evaluating Conversion Optimization Agencies (Step-by-Step)
So how can you know whether you're hiring a marketing agency that really does know CRO? Here are 7 ways to evaluate whether you're hiring a CRO rockstar or a CRO cover band.
Step 1: Figure Out Your Goals
Before you join forces with a conversion rate optimization agency, it's important to know what you want to get out of it. Of course, it'd be nice to double, triple, and quadruple your conversion rates, but you need to be realistic. Consider your budget and the resources you already have available and what you'd like to achieve in the next three months, the next six months, the next year, and beyond.
Your goals will determine what level of service or input you need from a CRO company. For example, if you're training up an in-house CRO team but want the initial assessment of an expert agency, you might choose just a website analysis.
Alternatively, if you don't have a CRO team waiting in the wings, working alongside a CRO agency long-term might be a better option. They can then analyze your website, put together improvements, and execute those improvements.
What Can a CRO Agency Help You With?
Improve conversion rates: if you're getting a decent amount of traffic but are struggling to turn visitors into sales, a CRO agency can help identify friction points and implement a CRO strategy to help you improve
Improve your testing cadence: If you struggle to keep a consistent test cadence or want to ramp up your efforts, a CRO agency can be on hand to plan and execute tests and implement the findings 
Additional in-house support: maybe you just need a couple of extra hands on deck but don't want to hire dedicated CRO staff. In this case, a CRO agency can be the ideal companion for your optimization efforts 
At The Good, we have a range of conversion rate optimization services that align with the different needs our clients might have.
CRO Audit
Our CRO audit deep dives into the current performance of your site and channels and identifies areas for improvement. We send you a detailed report of potential improvements you can make, which you would then do in-house.
Brands mostly use this service when they need a pair of external and unbiased eyes to identify tweaks and improvements that haven't been covered in initial CRO tests or for inspiration and validation of a new website design.
Conversion Growth Program™
Our done-for-you Conversion Growth Program™ is an intensive way to consistently test and improve your conversion rates. It's an ongoing service where we not only assess your website and other channels to identify potential areas for improvement, but we also execute those improvements, test them, and continue to measure their results.
"The conversion growth program hands down paid for itself within the first six months, with a 9:1 ROI." – Stephen Lease, Director of Digital Marketing at Easton Sports.
Step 2: Do Your Research
There are tons of CRO agencies out there, some better than others, and some more suited to your needs. When choosing the best agency for you, it's important that you do your due diligence. Understanding your goals will put you in a good position for knowing what you want and need, but the next step is asking yourself the following questions to pull any potential agencies from the running and make a final shortlist.
#1 – How User-Driven Is Their Approach?
The site visitor is at the very heart of CRO. After all, the goal is to convert more site visitors into customers. Achieving this goal involves studying users and your target audience, analyzing their behavior, doing focus groups with them, soliciting their feedback, and a host of other user-centered activities.
If a CRO agency doesn't involve your customers, there's simply no way they can truly optimize your site. They need to be able to get a clear picture of how people are currently using your site if they're going to identify and solve problems.
The Good's conversion optimization programs all lean heavily on user research, and we carry out user testing, surveys, and heat map analytics for all of our CRO services.
#2 – Are They More Experience-Driven or Data-Driven?
There's a myth, perpetuated by shows like Mad Men, that real marketers are creative geniuses who rely on hunches and gut feelings. That they get sudden flashes of inspiration that lead to an epic marketing strategy or campaign.
Crazy stories about how a single change generated millions in additional revenue only work to further this myth. When it comes to CRO, nothing could be further from the truth. In fact, the more you rely on marketing hunches and "inspiration", the worse results you get.
The best conversion rate optimization agencies are those who firmly attach themselves to the data and shy away from intuition and educated guesses. They know that the only optimizations worth implementing are those that are statistically proven to work. If the data doesn't back up a test, it shouldn't be implemented, no matter how strongly someone feels about it.
Bottom line: every recommendation a firm makes should be based on the data – the clicks and movements of your specific site visitors.
If they're not speaking in those terms, you should be wary of hiring them.
#3 – Where Do Discounts Fit Into Their Process For Improving Conversions?
Implementing discounts is the lazy way to improve conversion rates. Discounting products will probably improve conversion rates because everybody loves a good sale, but they don't increase your revenue and it is not a sustainable practice. 
Yes, you made more sales. Congratulations. But you didn't make any more revenue because you sold your products for less. Essentially, your increased conversion rate did nothing for your bottom line. This defeats the point of CRO, which is ultimately about building an excellent customer experience that boosts your revenue.
Good CRO will increase conversions independent of discounting. It relies on systematically identifying roadblocks to purchasing and then removing those roadblocks one by one. The result is both an increase in conversion and revenue.
If an agency talks a lot about implementing discounts to improve your conversion rates, it should be a red flag. A true CRO doesn't need the crutch of discounts to significantly improve your overall conversion rates.
#4 – What Is Their Defined Process for Conversion Optimization?
Truly effective CRO always relies on a defined process for improving conversion rates. The agency should be able to lay out, step-by-step, their basic optimization process.
In some ways, it's like a recipe. Even the best chefs rely on proven recipes to produce their dishes. A chef that randomly throws together new ingredients each time he cooks – or is doing it for the first time – probably won't be particularly successful.
The same goes for an agency selling CRO services. If their approach is limited to conducting random tests based on their experiences, you're going to get poor results. What worked for one client won't necessarily work for you.
Rather, you want a CRO agency that has a methodical and iterative process to ensure that you get consistent, incremental, and sustainable growth.
#5 – Do They Begin Their Process With A Deep Look At Your Data?
An optimization process that doesn't start with a deep look at your data is like an army going into battle with no knowledge of the enemy. It's a recipe for disaster.
An effective conversion optimization process always, always, always starts with a deep dive into your data to understand where the problems are.  It involves studying, for example, Google Analytics to understand where customers are getting stuck, what bottlenecks are occurring, where carts are being abandoned, and a host of other problems.
There is a quote attributed to Einstein that goes, "If I had an hour to solve a problem, I'd spend 55 minutes thinking about the problem and five minutes thinking about solutions."
The same goes for CRO. Before you can start implementing solutions, you need a well-informed roadmap. How do you get this roadmap? From the data.
If an agency's first step isn't looking at your existing data, something is amiss.
#6 – Do They Use Vendor Lock-In To Get You To Stay?
When CRO is done properly, a number of tools (analytics, heatmaps, etc.) are used to improve the overall conversion process. Conversion rate optimization agencies should be able to recommend the best tools to you without managing the vendor relationship.
In other words, conversion rate optimization agencies shouldn't be the one providing the data collection tools. Rather, they should be helping you establish your own accounts with these vendors.
Why does this matter?
Because if you don't have independent access to the tools, the CRO firm will probably get to keep all your data once you leave, which essentially puts you back at square one. You won't know what tests you already tried or what the results were.
A good CRO agency can – and should – manage tools as part of the engagement, but ultimately you should be the one who owns the data and has the relationship with the vendors. If this isn't the case, be wary of hiring them.
#7 – Do They Interrupt Or Align With Your Current Development Partners?
Because CRO involves performing tests on your website, your developer will inevitably get pulled into the process. A good CRO agency should be able to create and run tests within their own toolset, without needing to involve your developer much at all. In other words, they shouldn't require your developer to make significant changes to how they do things, to run A/B tests, or split testing.
When a winning test is determined, the CRO agency should then provide your developer with all the assets necessary for implementing that test into your site's source code. This should include all the details of how and where the test should be implemented, text, colors, new buttons, layout instructions, etc.
Your developer shouldn't be required to put in more than a few hours per month implementing these winning tests into your site's source code. The last thing you want is a CRO firm that is disruptive to your developer.
#8 – Do They Focus On Long-Term Or Short-Term Results?
Ultimately, true CRO is about focusing on long-term results. Quick fixes that produce small jolts to your revenue are good, but ultimately you're after long-term, significant results.
This means at least two things for the CRO agency you choose:
They will focus on the highest impact areas first. In other words, they'll identify the areas that have the most potential to produce revenue and then systematically work to improve those areas. There may be areas that could produce a quick uptick in conversions that aren't the areas of highest impact, but these will be initially deprioritized to focus on the areas of your site that matter most.
They will be willing to devote enough time to each test to ensure that it really will produce a significantly positive ROI for you. It can be tempting for agencies to jump the gun and implement changes before the tests achieve statistical significance. They want to deliver results, and if something seems like it might work, they move quickly to implement it. This is a mistake. Truly effective CRO requires that a certain amount of traffic and conversions occur before reaching conclusions – otherwise you risk implementing false positives, and actually hurting your site performance.
You should be playing the long game when it comes to CRO. That's how you truly unlock its power.
Bonus: Does The Agency Ask You the Right Questions?
True CRO is extremely data-driven. Your site analytics are evaluated, hypotheses are formed, tests are run, and then specific actions are taken as a result of those tests.
But here's the thing…
If those tests don't reach statistical significance, you can come to false conclusions. An abnormal spike or drop in traffic or conversions could significantly alter the testing results. In other words, if your site doesn't receive enough traffic or conversions, statistical tests can be inaccurate, leading you to make incorrect optimization decisions.
If an agency isn't asking about your current traffic levels, the average number of conversions, conversion rates, average order value, and revenue, it indicates that they probably don't allow tests to reach statistical significance.
This, in turn, means you're not going to get much ROI from their CRO work. In fact, depending on how wrong their CRO conclusions are, you could actually end up hurting your revenue if you implement their changes.
Step 3: Find Proof of Their Process
Any old company can claim they're CRO experts and run a few tests, but the proof is in the pudding. If you want to really see what an agency can do for you, check out the results they've garnered for past clients.
The easiest way to do this is to find case studies they have published and identify brands they've worked with that are closely aligned with what you do and who you do it for. If they work with brands close to yours and can prove they have generated impressive results (and have a solid track record), you're on to a winner.
Alternatively, if a CRO agency doesn't have any public case studies, feel free to ask them if they have any internal ones you can see or if you can speak to a previous client of theirs to get a first-hand insight into the process and the results achieved.
When CRO is done properly, there is always a trail of evidence. The initial data is documented, hypotheses are formed, tests are done, and the results are documented. This cycle repeats again and again, with the new data being recorded each time.
The end result will be a thoroughly documented trail of increasing website conversion rates and revenue. Because CRO decisions are driven by data, conversion rate optimization agencies should have no problem demonstrating that its approach works. It should always be clear why a particular change was implemented.
If a firm doesn't have evidence of successful CRO campaigns, it should be a red flag.
Step 4: Book an Initial Consultation
You might find an agency that looks great on paper, but when you start working together you quickly realize you aren't a great fit. Maybe the process isn't quite what you expected or they aren't as hands-on as you'd hoped (or maybe they're too hands-on). Either way, an initial consultation will help iron out any of these potential problems.
Most decent conversion rate optimization agencies will hop on a call with you to talk through your goals and vision. This will give you a chance to see the process each agency uses and whether it aligns with your unique needs. It's also a good opportunity to discover whether you'd be a good fit–something that's critically important if you're going to be working closely with an agency for an extended period of time. 
You've Picked An Agency – Now What?
Step 5: Map Out Your Timeline Together
At this point, you've picked the right CRO agency for you and are ready to get started. Before things kick off, iron out a timeline with your contacts at the agency so everyone knows what to expect and when they can expect it.
This is the perfect time to determine what resources you need to bring to the table and set expectations from the get-go.
Step 6: Assemble Your CRO Team
Even if you've brought a CRO agency on board to carry out every part of the optimization process, you'll need a team member or two to be points of contact. Make sure you're clear about their roles, how they can communicate with the agency, and what their goals should be with the project.
Step 7: Measure Long-Term Success
CRO is a constant process that thrives on consistent tests and tweaks. If you're working with a CRO agency over an extended period of time, it's important that you regularly check in and measure the results. This will help you see how well the collaboration is going and whether you're reaching the goals you set out at the start.
As well as measuring your conversion rates, track other internal metrics too, like how long you're spending communicating with the agency and what other departments are benefitting from your CRO success.
Why Evaluating Conversion Optimization Agencies is Important
Marketing agencies are now beginning to realize just how important CRO is. The problem, however, is that many of these agencies are taking shortcuts to try and develop CRO expertise. Maybe they read a few articles, go to a conference, or take an online course. They want to be able to advertise CRO as one of their many services.
Unfortunately, the end result is that many agencies have a half-baked understanding of CRO, which then leads to them making CRO mistakes. These mistakes hurt you.
Bottom line: if you want the best results, the best experience, and CRO done right, you need to do some quality comparison before signing a contract.
Is The Good Your Ideal CRO Agency?
We work with both big-name brands and small businesses in the ecommerce world to convert their website visitors into buyers through powerful A/B testing and data-driven web design services.
Our flexible process is geared towards your unique needs, whether that's increasing conversion rates on the mobile version of your website or generating more traffic to a specific product page or landing page. With years of experience and a range of CRO services for you to choose from, there's bound to be something that works. Hire The Good as your CRO partner.
As you look to hire conversion rate optimization agencies, don't be afraid to ask questions. Make sure you understand their methodology and what drives their processes. Yes, it may take longer to find the right agency for you, but it's worth it.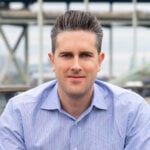 About the Author
Jon MacDonald is founder and President of The Good, a conversion rate optimization firm that has achieved results for some of the largest online brands including Adobe, Nike, Xerox, Verizon, Intel and more. Jon regularly contributes content on conversion optimization to publications like Entrepreneur and Inc. He knows how to get visitors to take action.