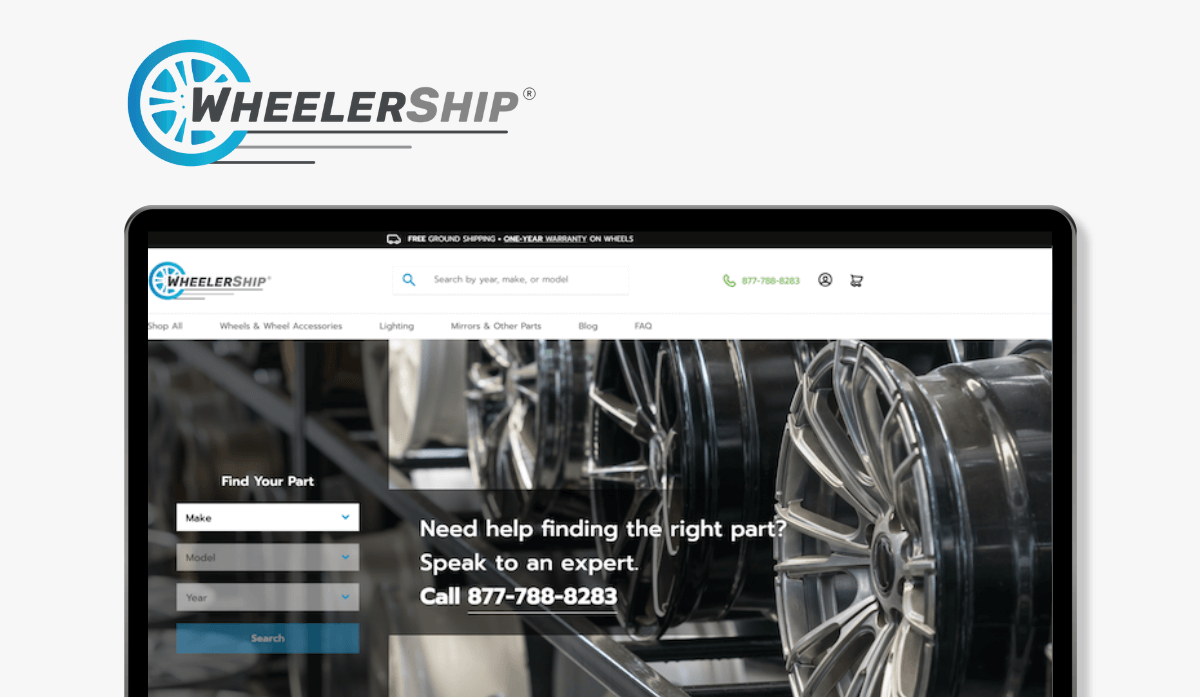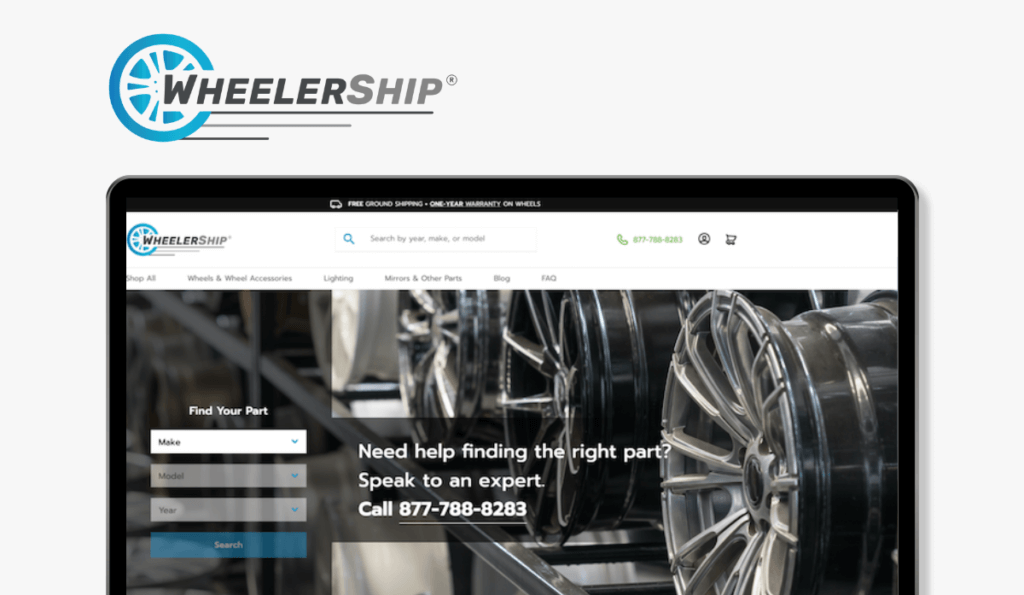 WheelerShip Achieved A 400% Increase in Desktop Conversion Rates
Learn how WheelerShip dramatically increased conversion rates during a website replatforming and redesign thanks to The Good's Conversion Growth Program™.


"It makes such a huge difference to know that you're not alone and that there are other people on your team who have a vested interest in the success of your business"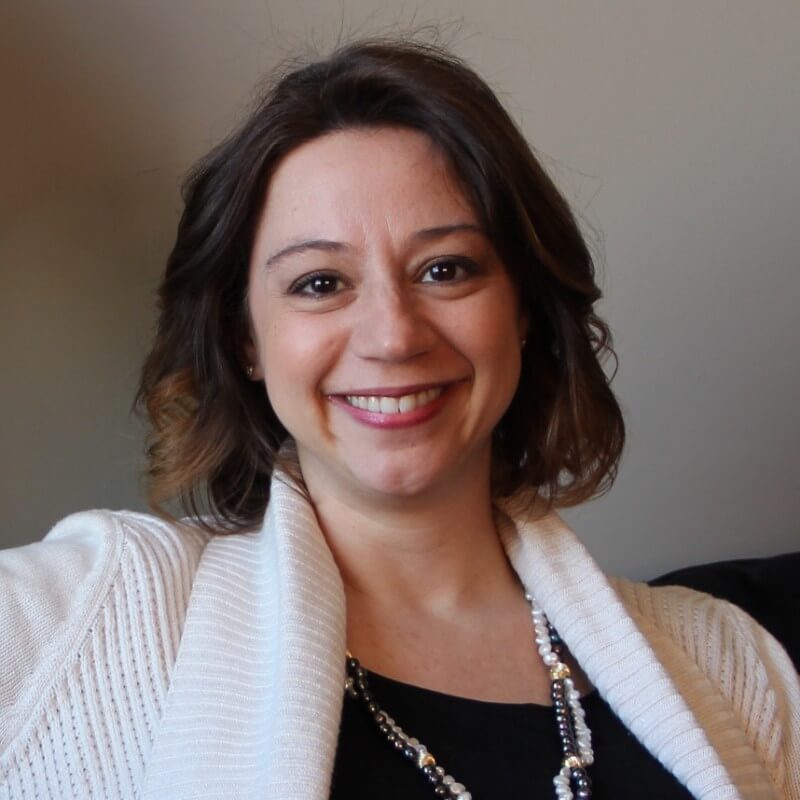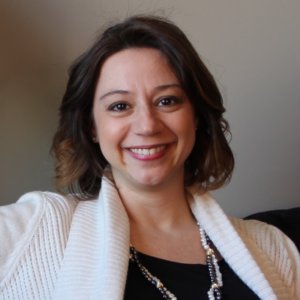 Kate Cannova, Chief Business Officer
$2MM+
In annualized revenue gain
2x
Mobile conversion rates
400%
Increase in desktop conversion rates
The Overview
Imagine you're driving and hit a pothole, crack your wheel rim, and need to replace it. You're tasked with finding something that matches what's already on your car, but you don't want to have to pay an arm and a leg to do it.
That's where WheelerShip helps with its original equipment replacement. By selling directly to the consumer, the brand puts the purchasing power back into the hands of the customer, allowing them to research what parts they need for their specific car and buy it at a much more favorable price.
Today, the brand is a leading ecommerce retailer and wholesale distributor, shipping thousands of orders per month.
The Challenge
Kate Cannova, Chief Business Officer, joined WheelerShip when everything was up in the air. The pandemic was in full swing, bringing with it global supply chain issues and a fear of the unknown.
"We started to really reframe the thinking about long-term moves, switching from a customer service model to a customer experience model, which is a palpable shift. It's a philosophical shift and a behavioral shift," says Kate.
At the time, there wasn't that extra layer of customer experience and the team wasn't evaluating the customer journey from end to end, so the data-driven and strategic methodology behind the The Good's work seemed like the perfect solution.
As our work together continued, a forced transition to Magento 2 presented plenty of challenges, but resulted in many opportunities and hard-won successes.
The Process
When we first joined forces, the brand was focused on one-off purchases, "one-time wheel buyers" as they dubbed it. With WheelerShip now more focused on longevity, our partnership has found a similar focus when it comes to identifying and prioritizing projects that meet those objectives.
Through the following services and a four-year partnership, we've been able to experiment with key ways to keep customers coming back and increase their lifetime value with the brand:
Conversion Growth Program™ – Monthly testing and optimization
Data Integrity – Cleaning up Google Analytics data to get better attribution for marketing campaigns and make more confident, data-driven decisions going forward
Supporting Website Migration – Ensuring learnings from Magento 1 were translated to Magento 2, as appropriate, but also evaluating and validating the redesign in real-time to optimize the launch
Website Redesign – Supporting a re-branding, re-facing, and new site structure that came with the platform migration
The Solution
Conversion Growth Program™
The first step of the Conversion Growth Program™ involves a comprehensive audit which is where the cracks started to show. Data wasn't lining up, making it increasingly difficult to decide on basic changes.
The data needed to be squeaky clean before we could revisit optimization prospects.
We've seen some agencies grabbing what they can from bad data, but we knew it would cause problems, so as part of the process, we ensured everything was wired up correctly in Google Analytics so that the decisions they made moving forward were based on fact.
With clean data, we identified steps the brand could take to tighten up conversions, nurture long-term loyalty, and focus on high-level ROI gains.
In one experiment, analytics showed us that users were spending less than 1 minute on product pages on average.
Conducting customer interviews revealed that their priorities were:
To verify that a product would match their vehicle
To get products immediately, since often their vehicle was out of commission until the product arrived
We hypothesized that free, expedited shipping was a competitive differentiator and that by surfacing shipping incentives, we could win out over competitors with longer lead times.
We tested adding a shipping timer near a sticky add to cart button and this resulted in an increase in both users adding products to the cart and a 5% uplift in overall transactions.
Mobile: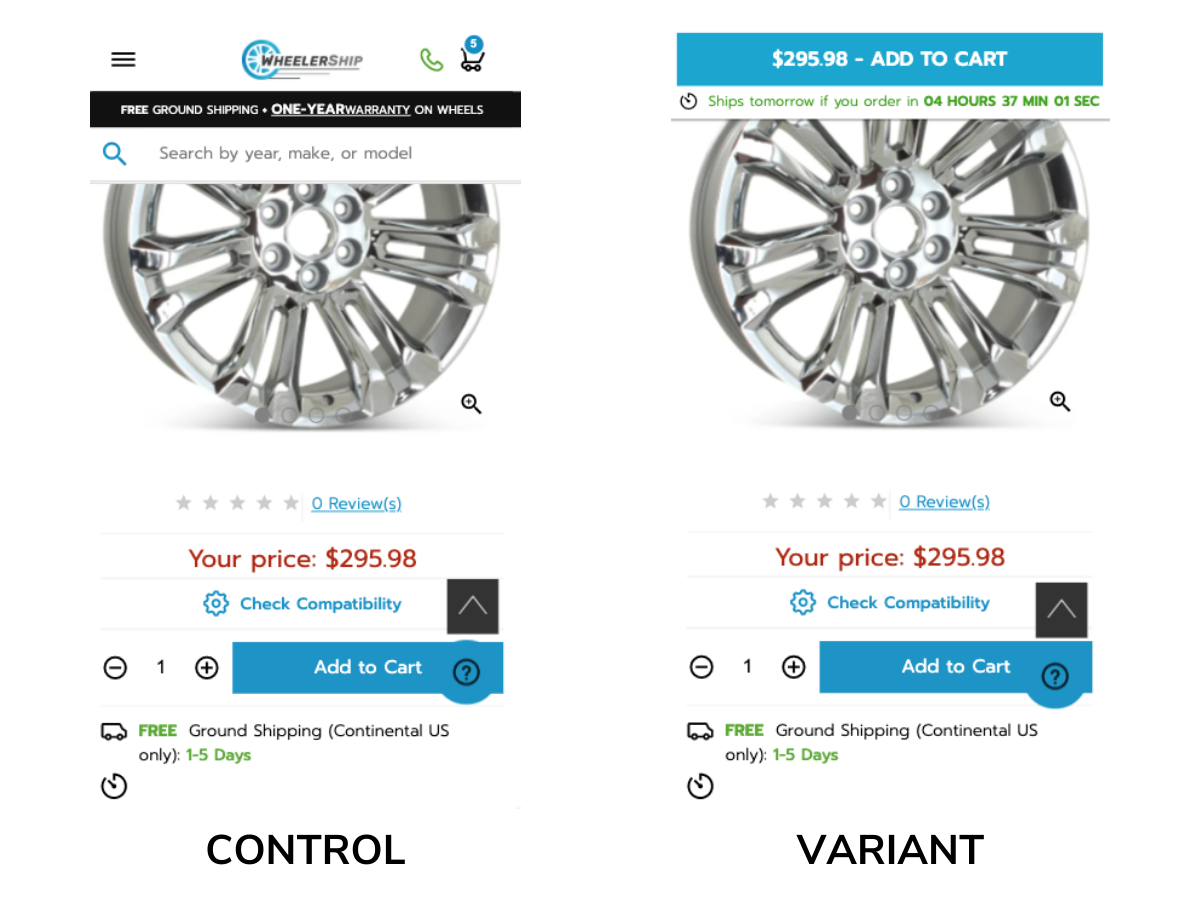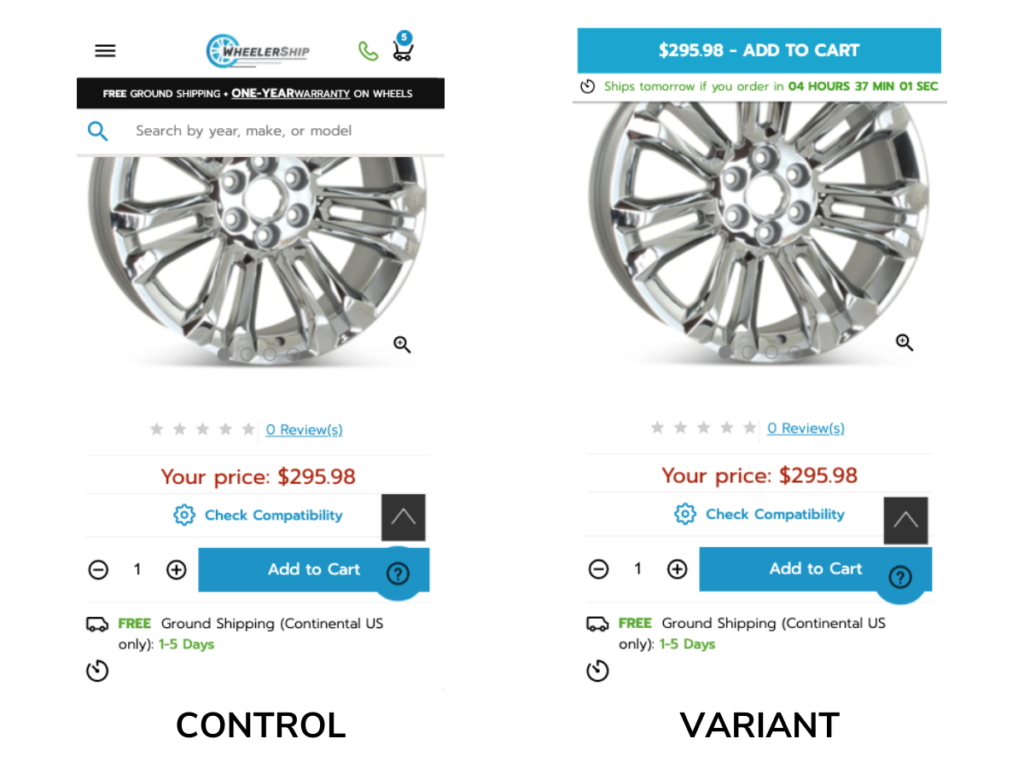 Desktop: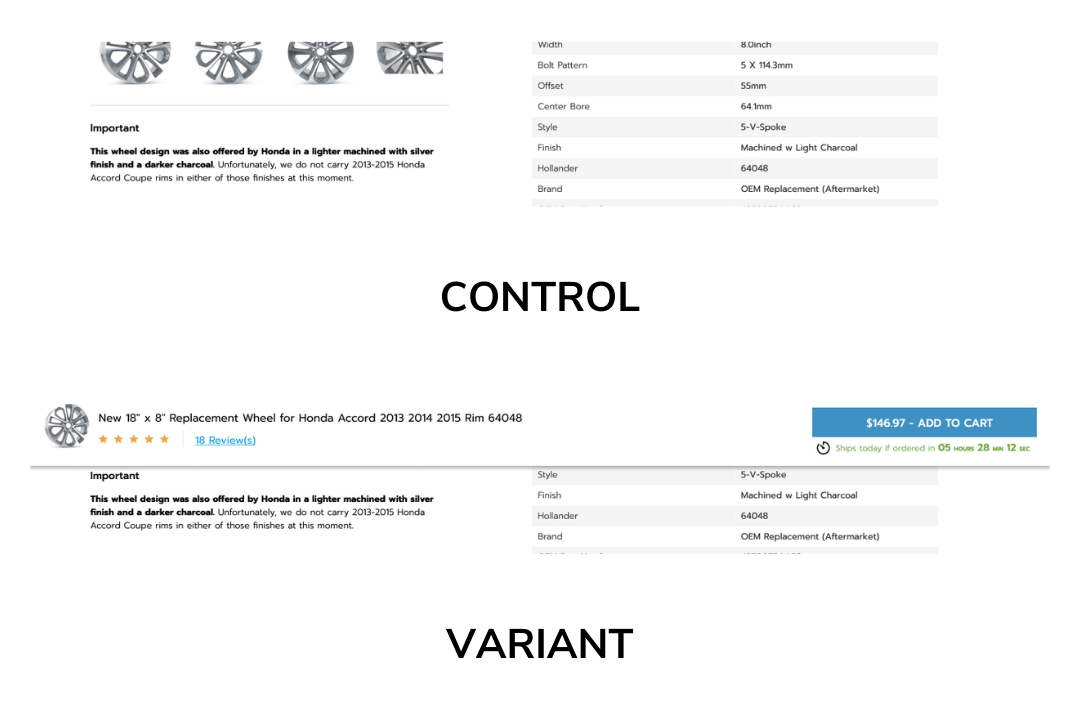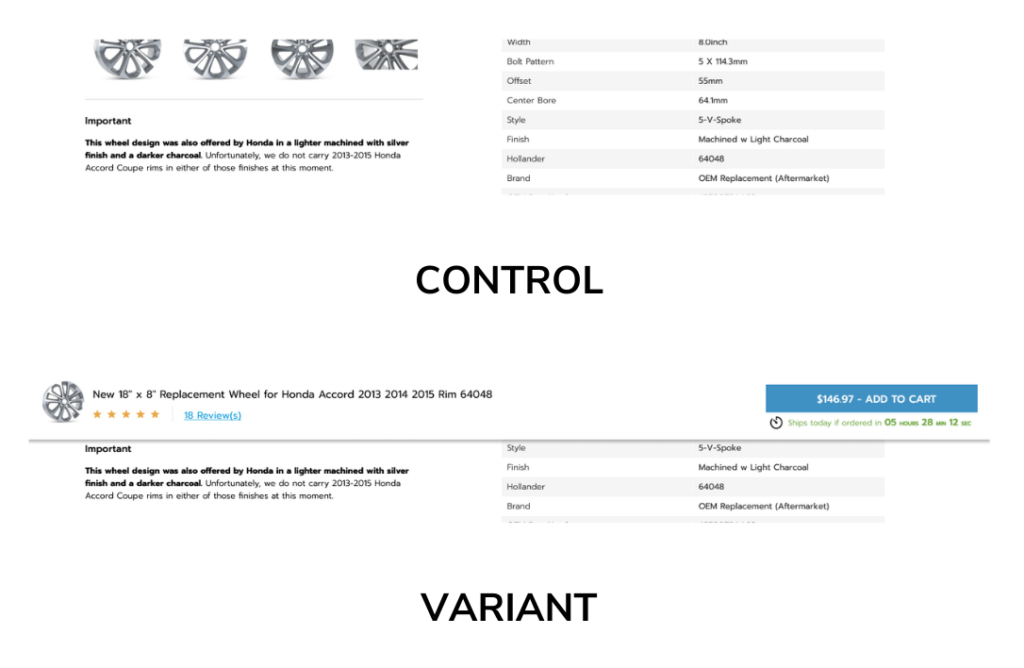 We also increased engagement on WheelerShip's online compatibility checker by overhauling the placement of the tool and the form fields, as well as asking customers for their feedback. Switching up the placement of product reviews and restyling them increased their visibility, and we decreased cart abandonment and streamlined the checkout process by testing various add-to-cart feedback methods.
Supporting Website Migration & Redesign
When WheelerShip was forced to transition from Magento 1 to Magento 2 after the platform discontinued its first iteration, we worked closely with the team (including their development partners) to reconstruct the entire site and apply a fresh new brand to their web presence.
Using a combination of team interviews, user testing sessions, and an audit of their analytics, we collaborated to build an entirely new purchasing experience that was even more customer-centric.
Firstly, we turned around a post-launch hit to traffic by tackling low-hanging fruit in the purchase journey and prioritizing micro-frustrations that users were facing–this included activities like removing bugs, improving slow load times, and mitigating unreliable search functionality.
Once the low-hanging fruit had been addressed, we tackled transaction performance issues that put unnecessary barriers between the customers and their ability to successfully complete a purchase.
For example, customers had expressed difficulty reading the contents of their cart, which led them to abandon checkout, while others struggled with inconsistent validation that affected their ability to checkout.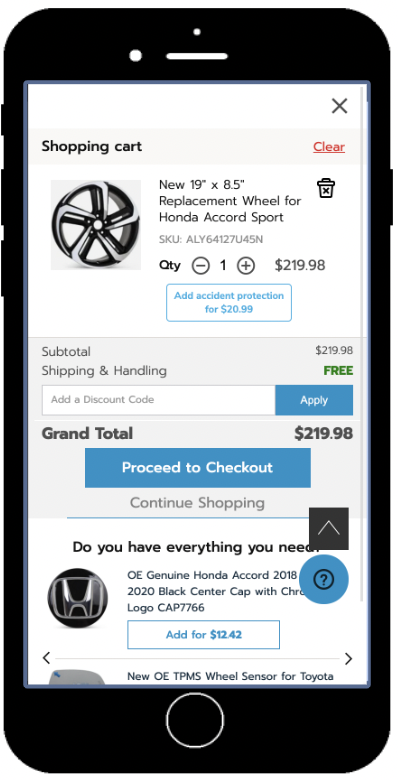 Knowing WheelerShip would eventually move away from Magento's native checkout function, addressing these immediate customer pain points was essential in the interim, so we overhauled the checkout process by focusing on telegraphic user experience and a fool-proof transaction flow–something that had been tricky in the previous iteration.
The Results
The Conversion Growth Program™ was a crucial component of WheelerShip's transition from Magento 1 to Magento 2, and we were there for the brand during its toughest times–a global pandemic and a worldwide shipping crisis, for starters.

By working together as a unified team, we've been able to generate incredible results:
Desktop conversion rates up 400%
Mobile conversion rates have doubled
Over $2 million in annualized revenue gain
For us (and for Kate and the team), the numbers are great but they aren't everything. The shift towards a more human-centric approach to business, both externally and internally, is neatly aligned with our own customer-first philosophy, which is why we've been able to work so harmoniously with WheelerShip.
Today, the family-owned business has an ever-stronger alignment with its company values–something that our goal of total partnership has managed to foster.
We've been fortunate to have a positive impact on so many areas of WheelerShip's business and have been able to run dozens of tests that their 19-strong team doesn't have the time for.
But, even after years of working together, we're still finding ways to add value to the customer experience and help Kate and the team get "1% better every day".
How They Got There
The results with WheelerShip were achieved through our Conversion Growth Program™.
The best part? Your website can see these improvements too.
Get in touch with our team using the form below to find out what conversion optimization program is best for your business.