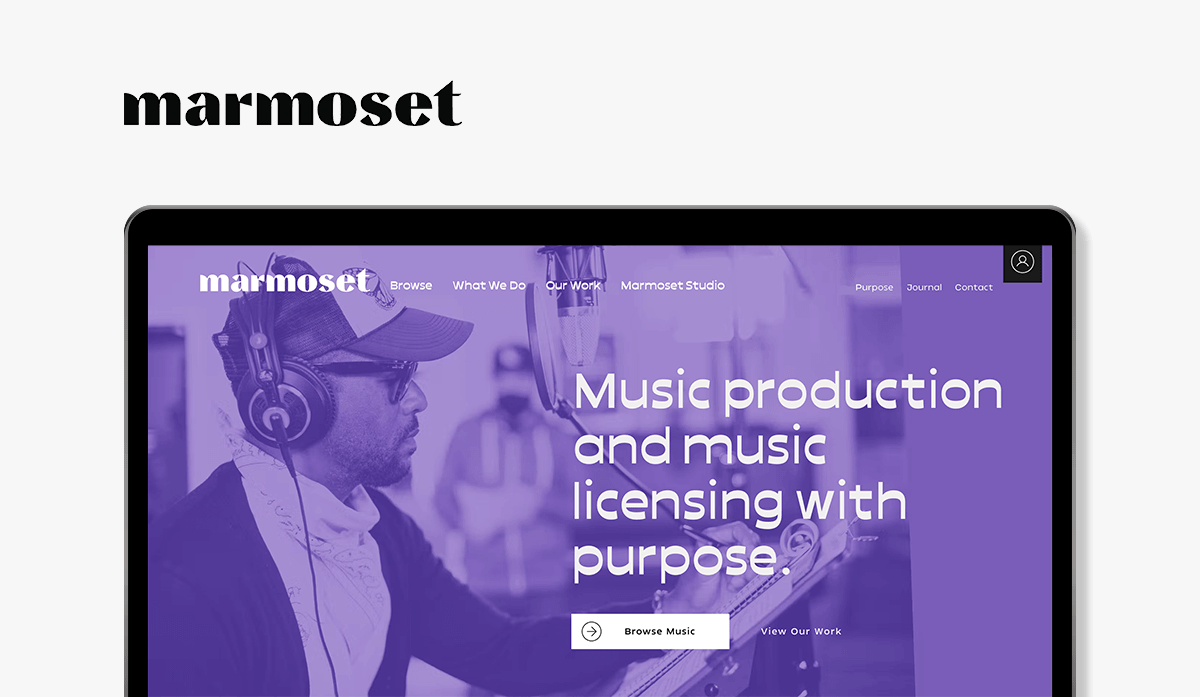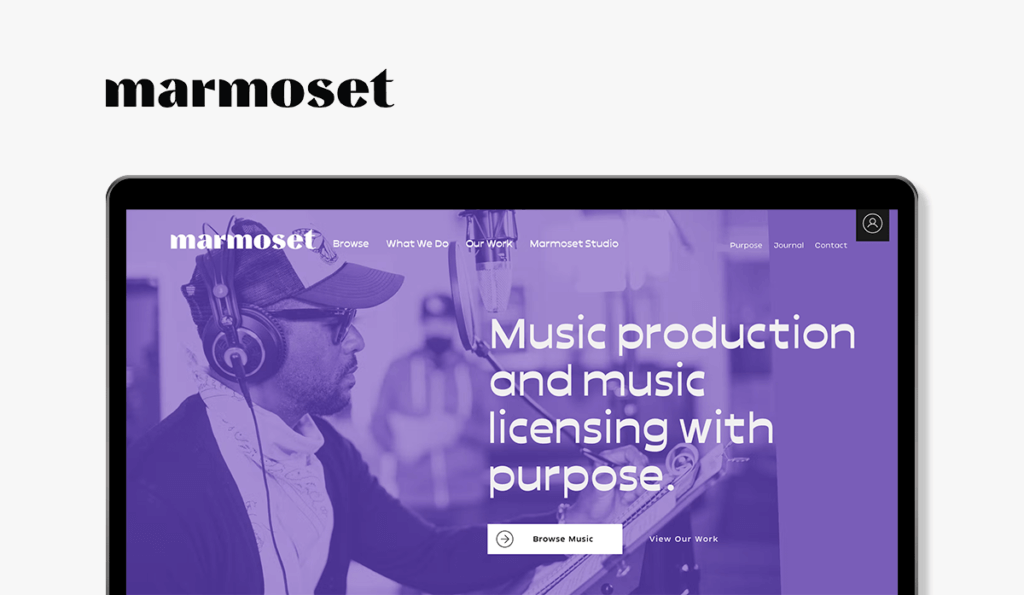 Marmoset Increased Sitewide Conversions by 69% with The Conversion Growth Program™
Learn how Marmoset increased sitewide conversions by 69% with The Good's Conversion Growth Program™.


"I would recommend The Good's services to any business that operates an ecommerce website, especially if they're looking for a partner that can stay with them long-term and drive measurable results month after month."
Jessica Cassady, Director of Marketing, Marmoset
69%
increase in sitewide conversion rate
12%
lift in account creation
The Overview
Marmoset is a full-service music production and licensing agency that specializes in curating music for commercial licensing purposes. They sell their catalog of music directly through their ecommerce website. 
The Challenge
Marmoset approached The Good with the goal of boosting conversions for their desktop website and improving the browsing experience for both their mobile and desktop user experiences.
Prior to the engagement they had undergone a sitewide redesign and made several major changes to their user experience flow. They wanted to validate that the changes that were made to their site had a positive impact on their conversion rate.
The Process
To help identify potential conversion blockers, The Good began the engagement by conducting a thorough analysis of Marmoset's website analytics and user experience flow. In addition to completing a full audit of their site performance, The Good's strategy team conducted numerous user testing sessions to help identify website pain points, opportunities, and conversion barriers.
One such pain point involved the functionality of a distinguishing feature on Marmoset's website: a radio player that shuffles through a curated playlist of music while you browse their site. Our team discovered that although the sitewide radio player gave users a quick and efficient way to discover music, actions to guide users towards purchasing a music license were not being prioritized.
The Solution
At the end of the research process, our team delivered a summary of their findings in a detailed strategy session. Based on information collected in the analytics analysis and user testing sessions, our team developed a detailed roadmap of A/B tests to achieve the client's previously outlined goals.
Our team ran several experiments aimed to promote a more intentional browsing experience on both desktop and mobile sites. One of these experiments focused on redesigning the user interface of the sitewide radio player to increase engagement and highlight actions geared towards purchasing behavior – favoriting a song, downloading a preview, and buying a license. The goal of the test was to create a more intuitive path to purchase and encourage registered users to download or save songs.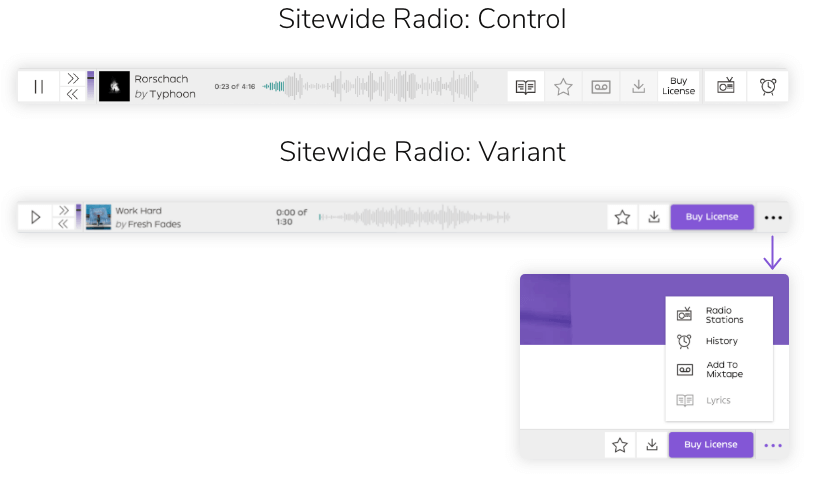 The Results
After less than a month of running the experiment, this sitewide radio test variant produced a 69% lift in conversions at 96% statistical significance.
The variant also produced 114% higher revenue than the control. Additionally, the variant produced a 12% lift in account creation – an indication that users were more likely to create an account as a result of the increased emphasis on actions that were reserved for registered users (favoriting and downloading songs).
"Seeing the dramatic revenue increase in the short amount of time that the test ran really surprised our team. It's amazing how that opportunity was just sitting there, and if we hadn't engaged with The Good we wouldn't have ever known that."
The Good has been a trusted resource for Marmoset since 2017, when they originally signed on to our Conversion Growth Program™. They remained on the program for a total of 14 months, and in that time our team ran over 50 tests for their site. After leaving the program to complete a sitewide re-design, they reengaged with our team to continue testing and improving on the usability of their website.
Marmoset was an excellent fit with our Conversion Growth Program™ because they trusted our team's research and testing processes, and were quick to implement our recommendations for improvement.
"The monthly check-ins with their team were immensely helpful in understanding the incremental improvements that were happening to the site. The ease of communication and transparency with their team makes working with The Good an all-around great experience."
How They Got There
The results we unlocked for Marmoset were the direct result of the The Conversion Growth Program™.