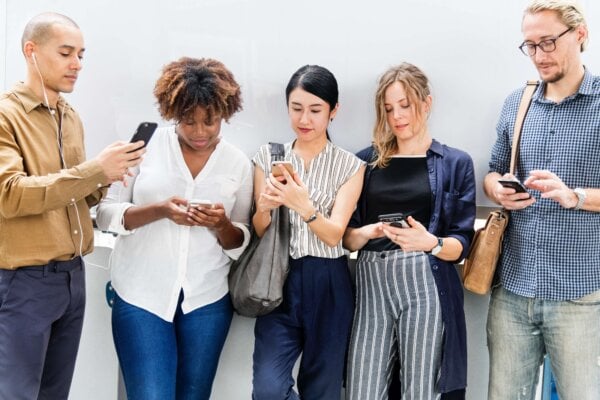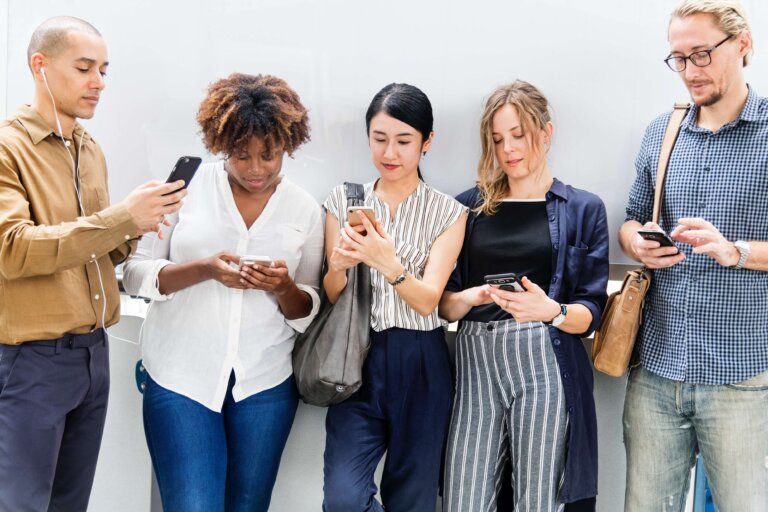 Conversion Rate Optimization
User-Generated Content May be the Ultimate Conversion Tool
User-generated content rests on the wisdom of crowds. We trust what customers report about a brand more than what a brand says about itself.
User-Generated Content (UGC) is information posted online by end-users of a product or service. It's what your customers and prospective customers say about you and your competitors online.
That's why UGC can make or break conversions and sales – online and off. It's conversion grease.
UGC can make or break conversions and sales – online and off. It's conversion grease.
Click To Tweet
Prior to the internet, most of marketing was a one-way conversation. Companies broadcast their advertisements and branded messages via newspapers, magazines, radio, and television.
Consumers listened and bought.
In the digital world, though, consumers are given a platform of their own. Through forum comments, Google reviews, video clips, podcasts, social media posts, and such, they can get their own messages about your company and industry seen and heard by millions.
Depending on how you look at it, this brave new age is either a marketer's worst nightmare or a marketer's biggest opportunity. One slip and you're toast. One viral breakthrough, and you're on top of the world.
If you've not given user-generated content much thought yet, now's a good day to begin. UGC may be the most pivotal marketing concept you'll come across all year.
Let's begin with an everyday example of how peer-to-peer feedback can affect buyer decisions.

Buyers used to rely on what the brands and dealers say about themselves
Let's say you want to buy a car for your newly-licensed teenager. You're footing the bill, so you get to decide the make and model. Ignoring pleas for a sports car that looks like a tin can on toy wheels, you start considering the options.
You stop by a car dealership on the way home from work. A video screen in the showroom tells you Chevy cars are "surrounded by safety," and there's a reasonably priced used Chevy Volt on the lot. The salesperson assures you that model is one of the safest cars you can find anywhere.
Bingo! You're convinced, but you really should talk the purchase over with your family a little more first.
Buyers now depend on input from user-generated content to inform their decisions
Checking in on Facebook that evening, you mention your plan to your peers. Almost immediately, someone pipes up that Volvo is the way to go. Someone else cites an instance where a friend of a friend's child (Volvo driver) came out unscratched in a crash, but the driver of the other car (Chevy) was seriously injured.
They point you to a car forum where star ratings and reviews confirm Volvo is the safest vehicle on the planet. Then you check Google reviews for the dealership you visited earlier and find several irate remarks from customers who felt cheated by the sales system there.
The deal is off.
You cancel the Chevrolet appointment and stop by the Volvo lot the next day. The 2011 S40 you choose is $1,000 more than the same-year Chevy Volt would've been, but your main concern is the safety of your child, not the cost of the car.
It's not until the following month that you happen to run across a CBS report citing Volt as one of the safest small cars of the year. The S40 isn't even on the list.
Smart businesses leverage user-generated content in their marketing strategy
For the sake of best practice reporting, we've sprinkled statistics throughout this article. Chances are high, though, you can easily envision a scenario like the one just described unfolding in real life. You may even have experienced something similar.
UGC value isn't a theory. It's something you can observe easily in your daily life. Where's the best coffee shop nearby? Which restaurant would you recommend for lunch? We rely on the opinions of others to help us cut through the billboards and get to the truth.
User-generated content gets its power from the fundamentals of human behavior: we trust people we know more than we trust strangers. And we trust what customers say about a brand more than what a brand says about itself.
Given abundant channels of access to UGC, companies should assume they'll be talked about online. You can't prevent that conversation, but you can join it, you can influence it, and you can leverage it as an influential conversion tool.

Where does user-generated content get posted?
Here are three of the most influential places you'll find UGC and mini-tips on best practice for each:
Social media: Facebook, Twitter, Pinterest… you name it, somebody is talking about your business there. Brands have learned not to go in with the sales cannons firing. Social media likes to be social. Engage prospects in conversation. Be helpful.
Blogs: There's maybe a couple of hundred million blogs out there. You can't monitor them all, but you definitely need to know what's being said on the blogs most important to your business and your niche. Start by listening, then engage, then lead. Setup Google Alerts to learn when your brand name is mentioned online.
Forums: Those interested in a particular topic gather in forums to share knowledge, network, and relax. Forums typically require registration before you can participate. Since forum members are often outspoken evangelists for products they believe in, your good name there can pack a tremendous grassroots influence. As with the social media channels, join and contribute to the conversation. Don't come off as another spammer littering the internet with your self-aggrandizing messages.
Internet properties are all controlled by someone. Each website manager gets to decide what to allow and not allow there.
But, on all platforms where UGC is prevalent, your job is never to push your message in front of the masses or to convince anyone of anything. Your job is to join the conversation and be helpful. Period.
Once you've gained credibility on the platform, you'll get questions about your products and services. That opens the door to your benefit statements and unique selling points. Seek a natural, organic conversation… not a bullhorn for blasting sales pitches.
Your conversion rate varies directly with your likeability factor.
Click To Tweet
Resource: 5 Effective Ways to Use Videos on Your Ecommerce Site
What types of content are used to publish user-generated content?
From tweets, to comments, to elaborate YouTube presentations, user generated content runs the gamut from basic to complex.
With over sixteen million views, one of the most referred-to examples of UGC in business colleges is United Breaks Guitars. Poor customer service may have cost the airline millions of dollars – thanks to the virality of one user-generated video (see below).
Here are the most common forms of UGC:
Comments: From "Best company ever" to "I'll never shop there again," users respond to something someone else has said, and a conversation gets started.
Reviews: From articles aimed at reviewing a product or class of products, to a solicited review section where users are asked to provide feedback, reviews can be instrumental to the success or failure of an offer.
Films: YouTube videos can be embedded on other websites, and Facebook encourages users to upload videos directly to their Facebook stream. It's entirely likely your niche is covered by video reviewers who either send people to you or send them running the other way. Find those people and listen to what they say.
Audio: Podcasters play a significant role in user-generated content. Shows based on specific topics get listened to during the commute, on the treadmill, and the last thing at night. Do you know who the main players are in your niche? Can you get interviewed on a show? What's your company's reputation like in podcast circles?
Articles: Bloggers can help or hurt your business. Many have a significant following, so what gets mentioned on one blog can end up discussed on many blogs and many platforms. When a message "goes viral," that means it's been picked up and dispersed widely and rapidly.
Smart brands set up listening posts in the most likely spots and monitor the conversation there. They set up a UGC strategy that spells out when to respond, who will respond, and how they'll respond to mentions of the brand or the brand's interests.

Would this review (see above) potentially affect your purchase decision?
92% of consumers worldwide trust word-of-mouth above all other forms of advertising.
Click To Tweet
Eventually, though, all internal discussions about UGC lead back to a central question: How will you leverage the power for UGC on your own properties?


Should brands allow user-generated content on their own channels?
Not many years ago, companies were hesitant to open up their ecommerce sites to comments and reviews. After all, what do you do when someone slams you unfairly, a troll shows up trying to start trouble, or competitors plant hateful, dishonest reviews?
Consumers have come to demand feedback from outside your company, though. They won't settle for secrecy. Not allowing reviews is an excellent way to miss sales and disappoint visitors. Online shoppers want to see reviews, and they want to believe those reviews are legitimate. It's a tough wire to walk. But it can be done.
Online shoppers want to see reviews, and they want to believe those reviews.
Click To Tweet
Resource: How Millennials And Mobile Are Changing Marketing (and How to Adapt)
Let's look at two companies – one B2C and one B2B – that are embracing user-generated content and using it as part of their marketing mix.
Resource: How Product Reviews Can Drive (or Dive) Sales


Read reviews, compare prices, and book
TripAdvisor parlays UGC into a selling point. Looking for consumer reviews about the places you want to visit, the lodging you plan to book, or any other business touchpoint on the trip? TripAdvisor will give it to you.
Hotels, flights, vacation rentals, restaurants, things to do… every page not only provides a search function to help you find and schedule your activities, but includes reviews from people who've already been there and done that.
You might love the way the owner's website describes that quaint hotel near the beach, but the reviews tell you most of the rooms overlook a trash-littered parking lot and the toilets are constantly clogged. TripAdvisor helps keep travelers happy. And since reviewers must connect their comments with either a TripAdvisor or social media account, a sense of legitimacy prevails.


TripAdvisor takes UGC beyond reviews and star ratings, though. The company provides travel forums where users can talk openly trade ideas and ask questions of one another.
Search and book comprise the functionality of TripAdvisor, but user reviews and conversations are the drawing points. Harvard Business School's Open Forum calls TripAdvisor "a pioneer in monetizing user-generated content," and awards it the title of "world's leading travel site."
Users can post photos, write about their experiences, trade tips, and pull the shades on businesses that don't live up to their promises. Why buy last year's guidebook, when you have ready access to updates from current and recent visitors on the TripAdvisor website?


Salesforce is the "#1 CRM platform that employees can access entirely over the Internet," so UGC doesn't serve the same integral purpose here as it does at TripAdvisor.
For Salesforce, UGC is dripped strategically throughout the site to assure prospects that customers just like them are getting the promised results.


Salesforce doesn't stop at user reviews, though, they include a special "Customers" section of their website where profiles and success stories are shared. Moreover, they divide that section down into small business and enterprise components.
If you own or manage a business, you'll be able to find a similar story to your own at Salesforce. And you'll hear your peers cite their reasons for utilizing the platform.
Testimonials, like the one above, can be pulled from interviews with clients, or they can be solicited. UGC purists might argue that statements by customers aren't really valid unless they are spontaneously generated and posted by the individual making the remark, but we'll leave that discussion to the water cooler and classroom.
Salesforce makes powerful use of testimonials throughout the site, creating a UGC impact connecting current and potential clients in a virtual conversation. In the example above, Salesforce isn't telling you why "Being able to analyze everything from one database is so powerful," Jo Mousselli, CEO of Extreme Lashes is speaking to you directly.
Get the testimonials cheat sheet
Former sales leader for Starwood Hotels and Resorts and sales trainer to some of the biggest stars on the professional speaker's circuit, Debbie White, uses a series of questions to make it easy for customers to give you their testimonials.
We've prepared a special "cheat sheet" report to show you how to use her method to quickly get testimonials for your own brand.
Start a community
One thing TripAdvisor and SalesForce have in common is an open forum to keep visitors engaged and on-site. The SalesForce Success Community gives customers a way to help one another, network, and get questions answered. It's even possible to land a job there (see the screenshot below).


To further encourage community, Salesforce runs Circles of Success clinics. These are trainings led by Salesforce experts, but they're not one-way communications. Small groups discuss the topic and share best practice solutions with one another.
By providing the place, tools, and encouragement for a community to flourish on your website, you're putting organic fertilizer on customer loyalty and setting the stage for solid growth in frequency of conversions and average order value.
Engaged customers are paying customers.
Community interactions lead to increased conversions and deeper loyalty to your brand.
Click To Tweet
UGC May be the Ultimate Conversion Tool – Get the Cheat Sheet
Let's see, why should you start looking at UGC as your new best friend? Here are some of the most obvious reasons:
Qualified prospects are more likely to find your product or website when directed there by someone else
Qualified prospects are more likely to look favourably on your brand when they see or hear you applauded by someone else
Qualified prospects are more likely to convert into paying customers, once they've been influenced by others about the value of your products or services
There are more ways UGC can contribute to your conversions and sales. UGC can help with SEO, it can be used in your advertising campaigns, you can draw from UGC to help guide the direction of product development – just for starters.
We hope we've whetted your appetite for learning more.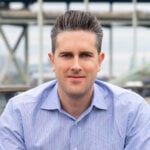 About the Author
Jon MacDonald is founder and President of The Good, a conversion rate optimization firm that has achieved results for some of the largest online brands including Adobe, Nike, Xerox, Verizon, Intel and more. Jon regularly contributes content on conversion optimization to publications like Entrepreneur and Inc. He knows how to get visitors to take action.